Eco School Status - We have achieved the Green Flag Award.
We are an environmentally friendly academy and have been awarded Green Flag status many times. We have an eco-committee at each school which is made up of elected members of each year group. The committees meet several times each term to ensure that as an academy we reduce, re-use, recycle, save fuel and water, keep ourselves healthy and care for our school grounds and our environment.
We are an ECO School and are committed to promoting healthy and ecologically sound methods of transport. We encourage families to walk or cycle to school wherever possible.
Pulloxhill Park and Stride
Pulloxhill School parents are encouraged take part in our Park and Stride scheme and park in the car park of the Cross Keys Public House then walk their children into school. This reduces congestion in Fieldside Road and makes the walk to school safer for everyone.
We are very grateful to Mr Paul Meads for permitting the use of the Cross Keys car park. Please park responsibly and use his property with respect.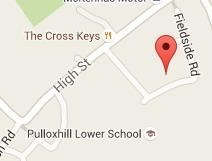 Greenfield School - Walk to School Days
We hold Walk to School days to encourage children to walk, cycle or scoot to school whenever possible. Families who live further away are encouraged to park at Flitton MUGA and walk from there. This helps reduce congestion outside school and makes it a safer area.
The Eco-Committee
Greenfield School

Year 4 - Ruby, Harrison, Harry, Imogen

Year 3 - Shay, Ava

Year 2 - Jack, Ellie

Year 1 - Lottie, Zavi

Headteacher - Mrs McCullion

Teachers - Mrs Staff, Mrs Brown

Office Manager - Mrs Shuttle

Parent - Mrs Bishop

Governor - Mrs Fryer

Site Agent - Mr Nolan
Click here to read our latest news.