Welcome to the Owls!
Year 2 at Greenfield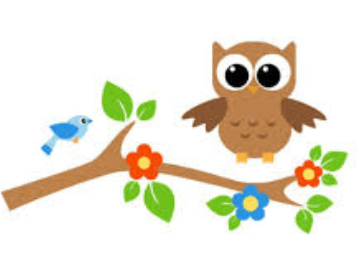 Welcome to Owls, where we work hard together and live our values.
Owl Class start time is 8.40 am and the day will end at 3.10 pm at the moment.
Please aim to arrive at the allocated time for our class. Please come in the gate by our Nursery.
The children are absolutely fabulous at washing their hands thoroughly.
If someone different is picking your child up, please could you make a member of our team aware, through a written message that is sent with your child,
or a message to the school office.
This is our lovely classroom. We are looking forward to putting up lots of fabulous work!
| | | |
| --- | --- | --- |
| | | |
You will still be having PE lessons with Mr Cooksley and Mr Norman twice a week. Your PE lesson days are Wednesdays and Thursdays.
Please make sure your PE kit is always at school. Boys and girls please have your hair tied up for school. Thank you!
You will still be having Computing once a week. We know how much you love these timetabled lessons!
Children read everyday at school. The children will read individually and in groups to an adult. Children are encouraged to read at home as regularly as possible to support their progress. We welcome and value any comments from home.
Our weekly Learning Logs are an excellent opportunity for children to share and discuss the learning they have done at school with family at home. We encourage the children to complete the work themselves with their own pictures, writing and sometimes photographs. Our Learning Log activity is set on a Friday and needs to be returned to school by the following Wednesday. Please make the Learning Log a positive and enjoyable activity.
Keep in touch with us!
If you have any questions or need any help please contact the school by telephone or email and someone will either help straight away, if possible, or they will get a message to us.
Miss Drawbridge and I are really looking forward to an exciting year in Owls.
Class Teacher - Mrs Butterworth
Teaching Assistant - Miss Drawbridge
Autumn Term 2020
Geography
The children have all settled back into school commendably well and are working very hard. This half-term we will be very busy exploring our History topic 'Map Makers'. We will learn all about maps & the geography of the surrounding area.
The children enjoyed using a compass rose.
Art
In Art we are learning about 'Super Sculptures'. The children have already been learning about the work of the amazing artists Antony Gormley and Henry Moore. The children have used simple shapes to make sculptures of the human form using tangram pieces, pipe-cleaners and modelling dough.
We can't wait for our next lessons!
| | | | |
| --- | --- | --- | --- |
| | | | |