Welcome to the Owls!
Year 2 at Greenfield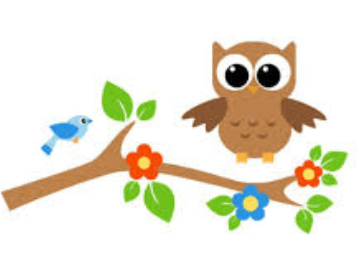 Welcome to Owls, where we work hard together and live our values.
Owl Class arrive from 8.45 am and the day ends at 3.30.

If someone different is picking your child up, please could you make a member of our team aware, through a written message that is sent with your child, or a message to the school office.
You will be having PE lessons with Mr Cooksley and Mr Norman twice a week. Your PE lesson days are Wednesdays and Thursdays.
Boys and girls please have your hair tied up for school. Thank you!

You will be having Computing once a week. We know how much you love these timetabled lessons!
Children read everyday at school. The children will read individually and in groups to an adult. Children are encouraged to read at home as regularly as possible to support their progress. We welcome and value any comments from home.
Our weekly Learning Logs are an excellent opportunity for children to share and discuss the learning they have done at school with family at home. We encourage the children to complete the work themselves with their own pictures, writing and sometimes photographs. Our Learning Log activity is set on a Friday and needs to be returned to school by the following Wednesday. Please make the Learning Log a positive and enjoyable activity.
If you have any questions or need any help please contact the school by telephone or email and someone will either help straight away, if possible, or they will get a message to me.
I am really looking forward to an exciting year in Owls.
Class Teacher - Mrs Butterworth
Year 2 Common Exception Words - Please click here to see the list of words - Year 2 Common Exception Words
What are Common Exception Words?
Common exception words are words where the usual spelling rule doesn't apply; such as the common exception words "sugar", "improve", "climb" and "because". Some of these exception words are used frequently, so children are introduced to common exception words in year 1 and year 2.
Owls Curriculum News Summer 2 2022
Please click the link above the see our Curriculum News for Summer 2
Summer Term 2 2022
Design Technology – Mechanisms
The children have been very busy learning about a variety of vehicles and their uses and features. They all know about wheels, axles and chassis!
It was great fun investigating ways of creating and decorating the body of a vehicle.
Look at some of our great work! Our amazing Space Buggies!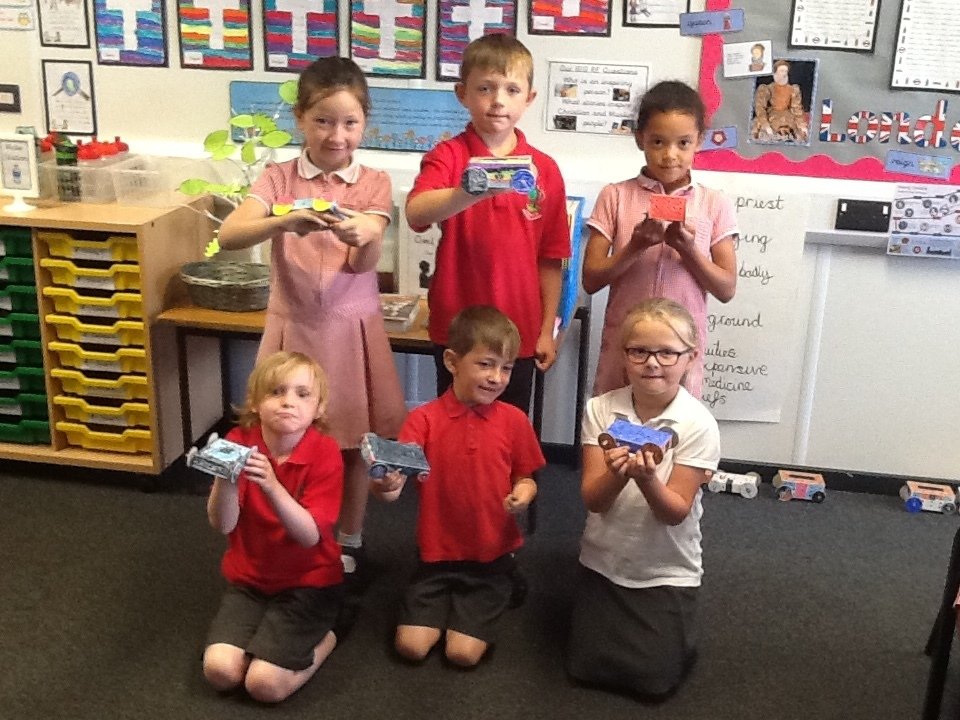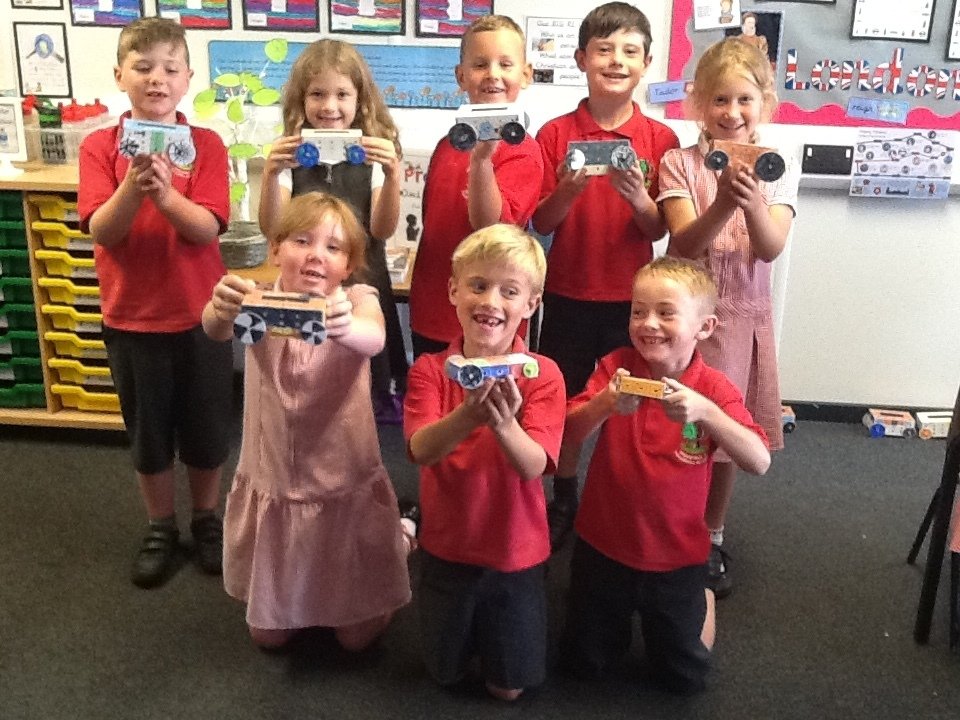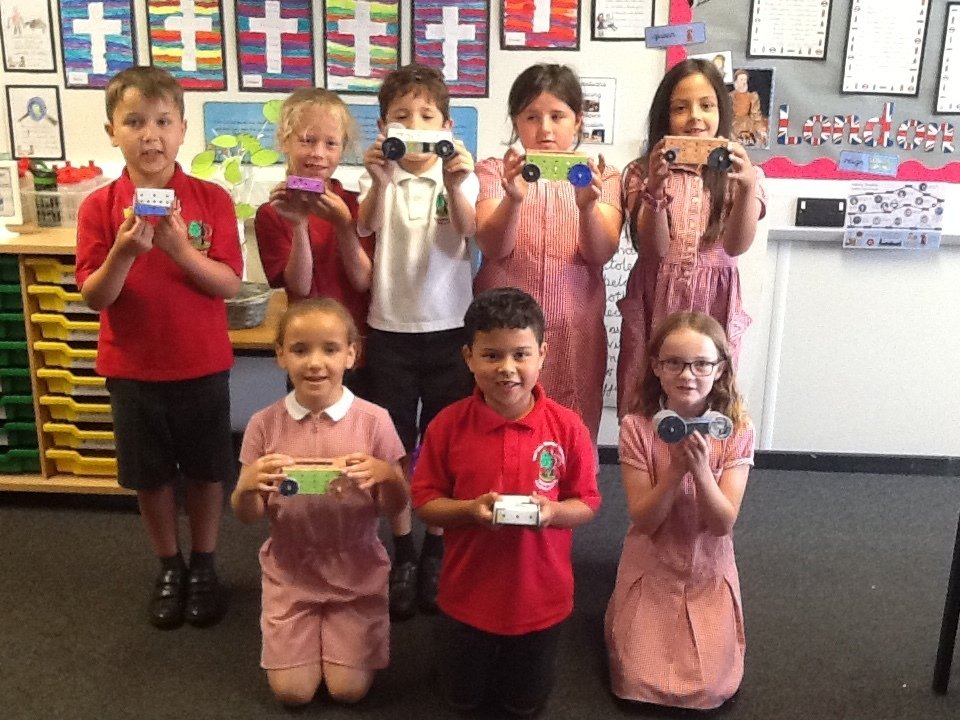 Whipsnade Zoo
We had a brilliant day at the zoo! We saw so many animals!

We explored animals from Asia, Africa and Europe. Some of the animals were very sleepy today!
We also visited the aquarium and the butterflies!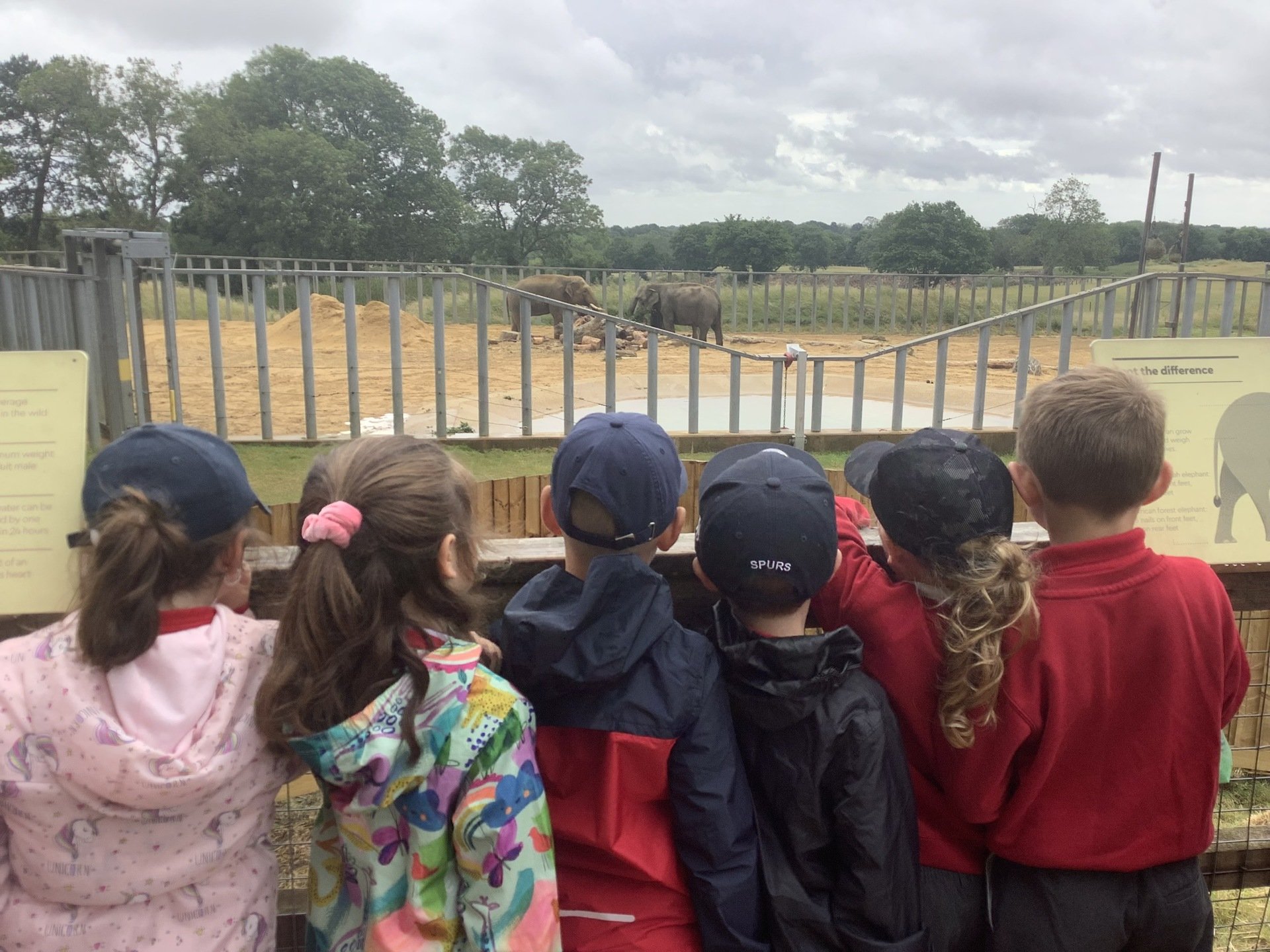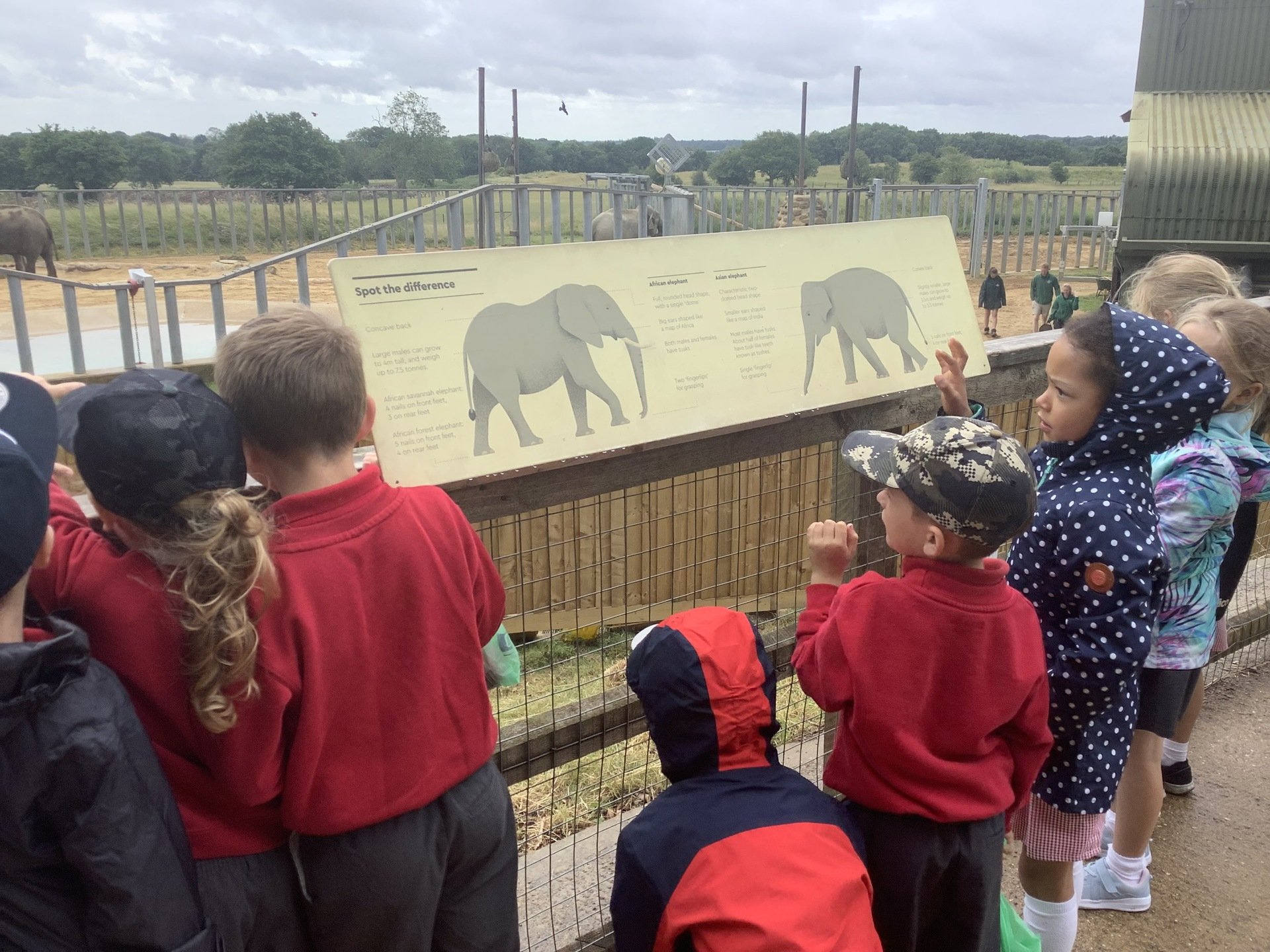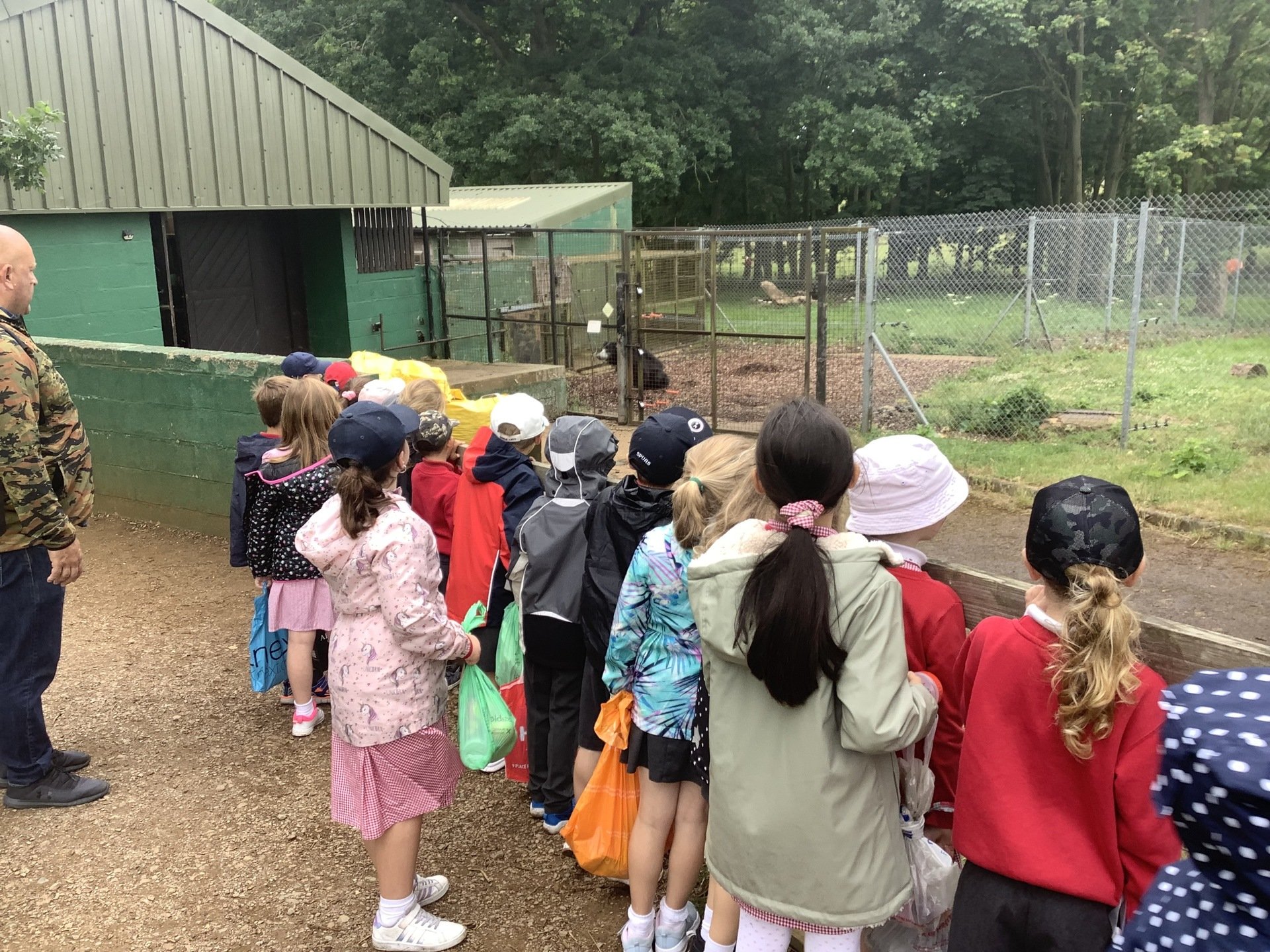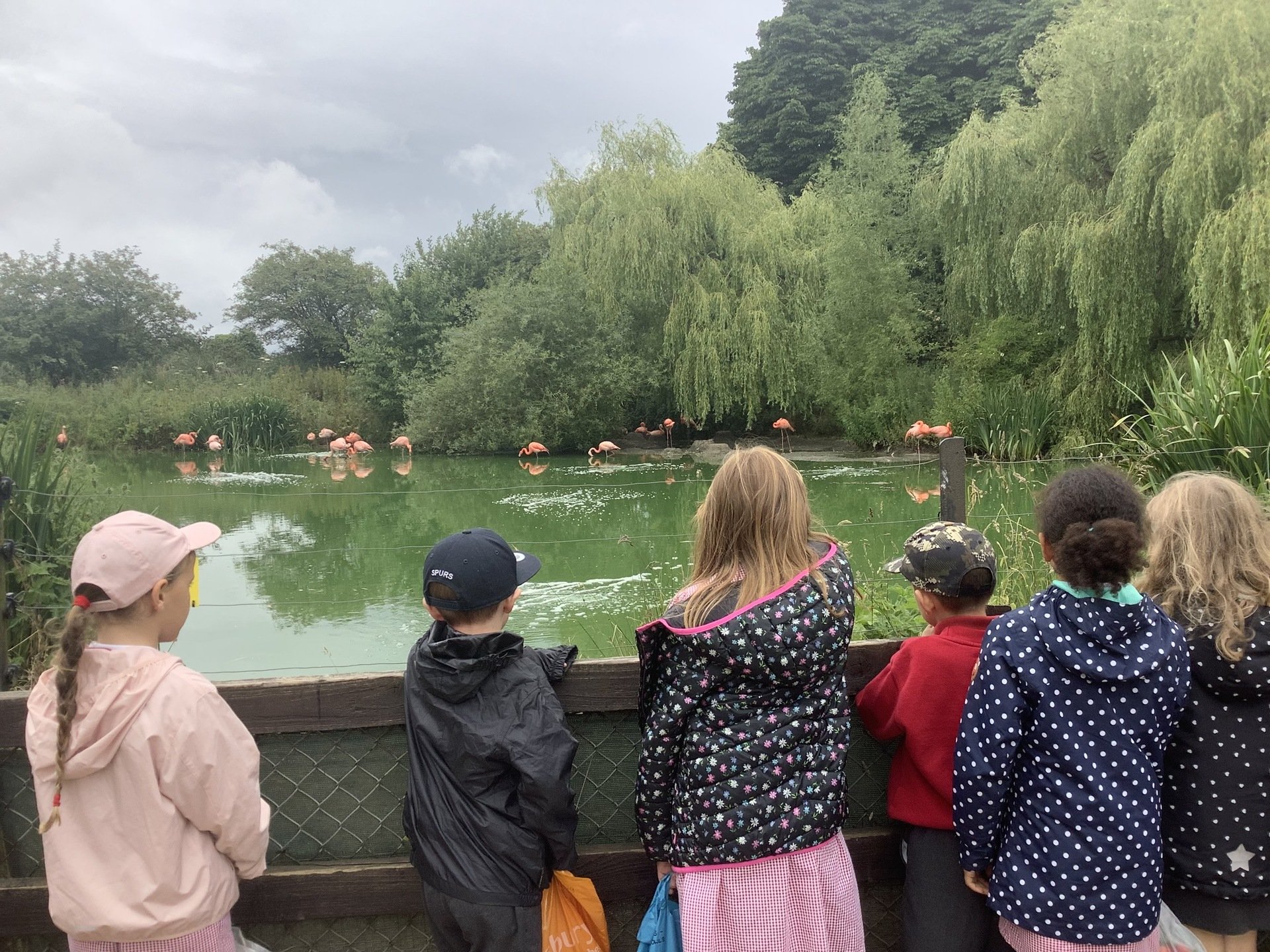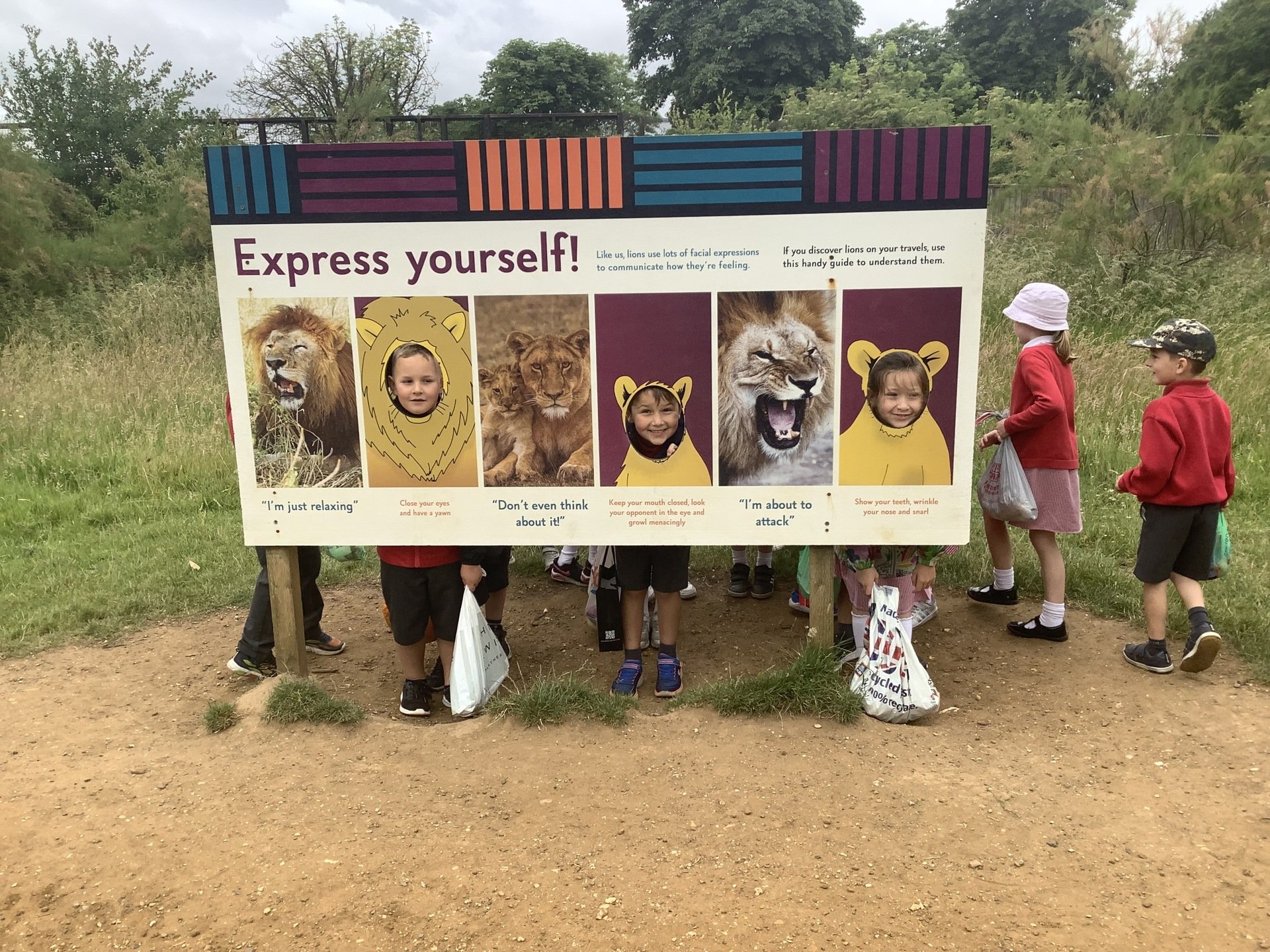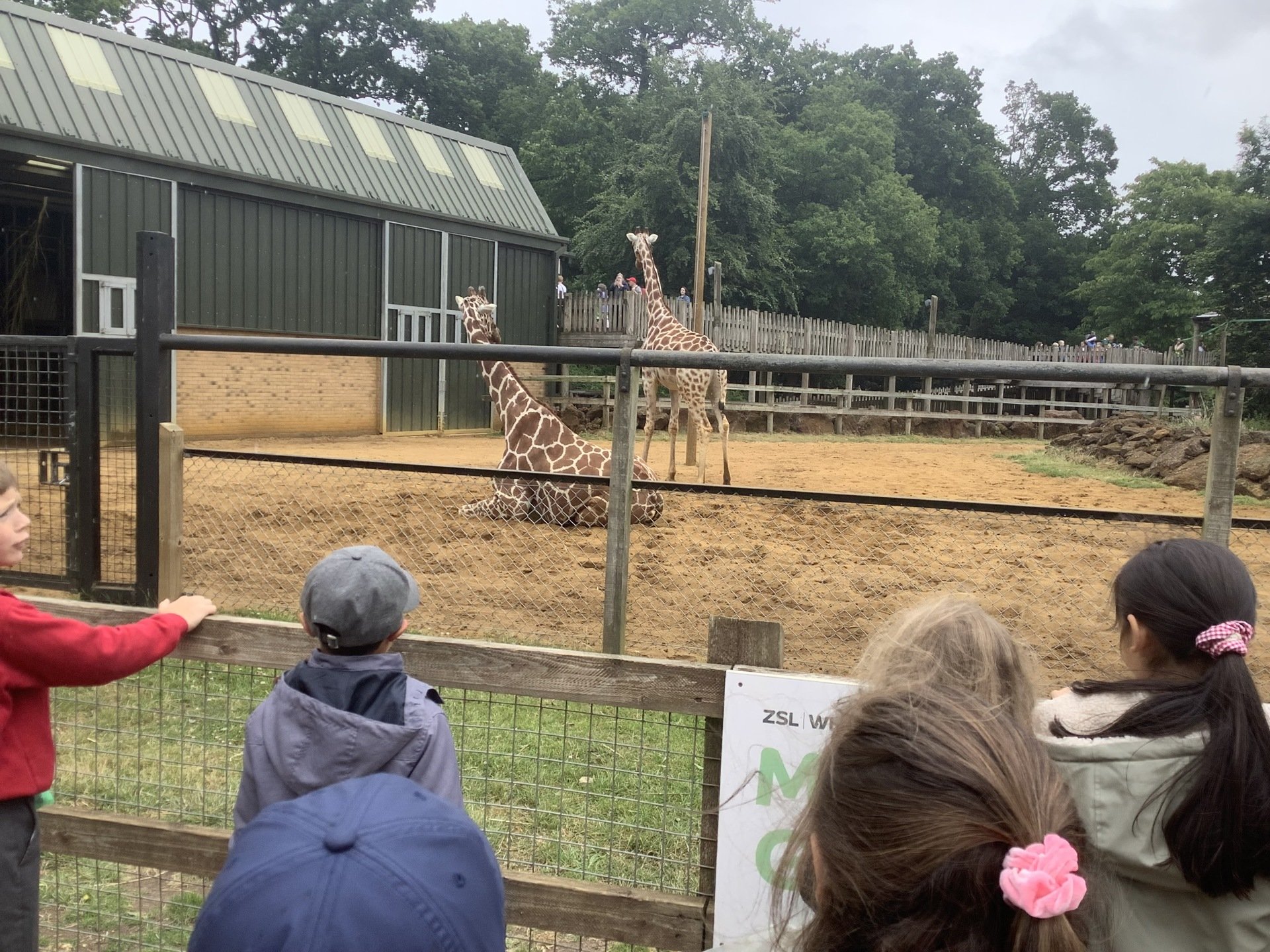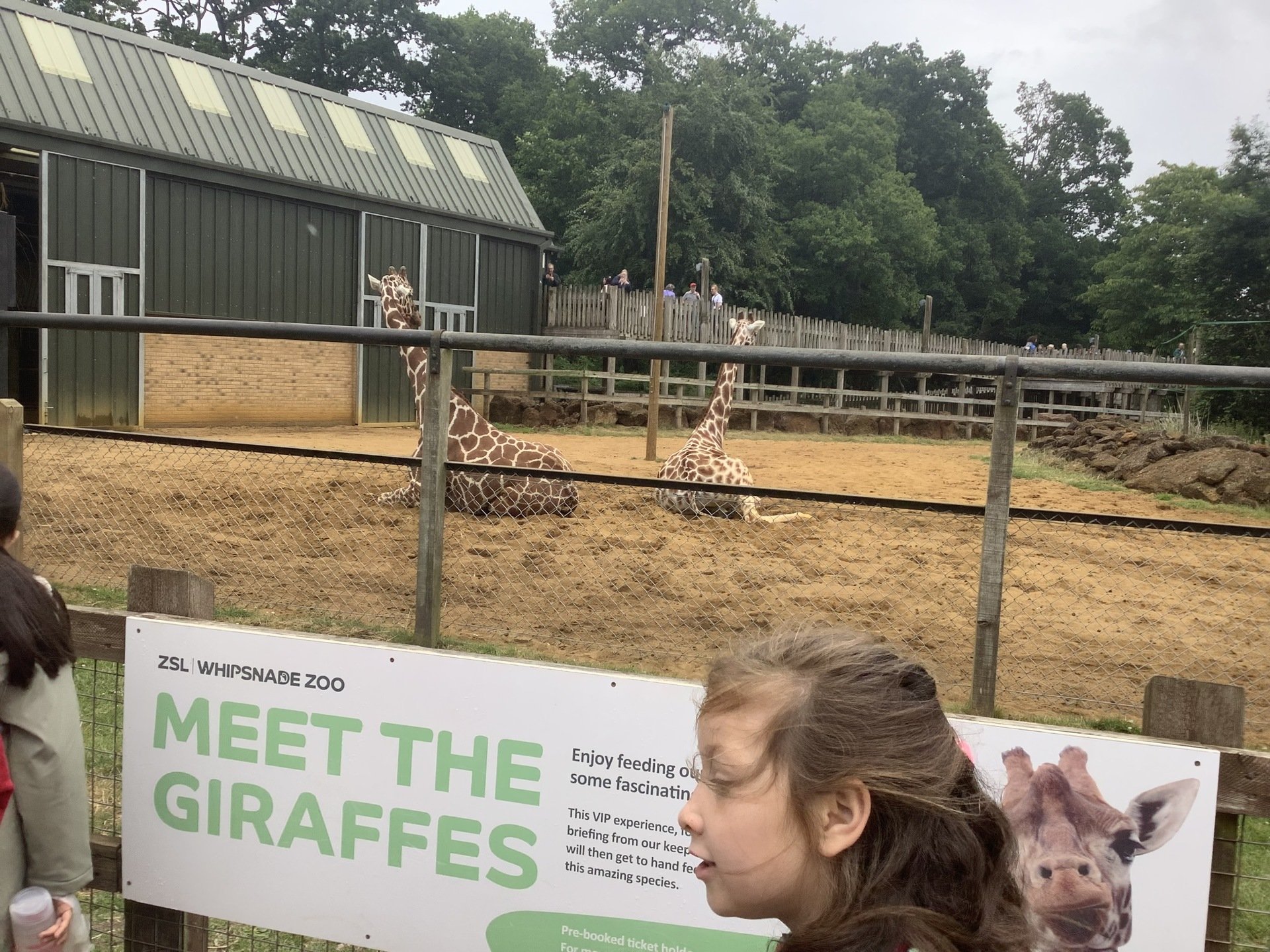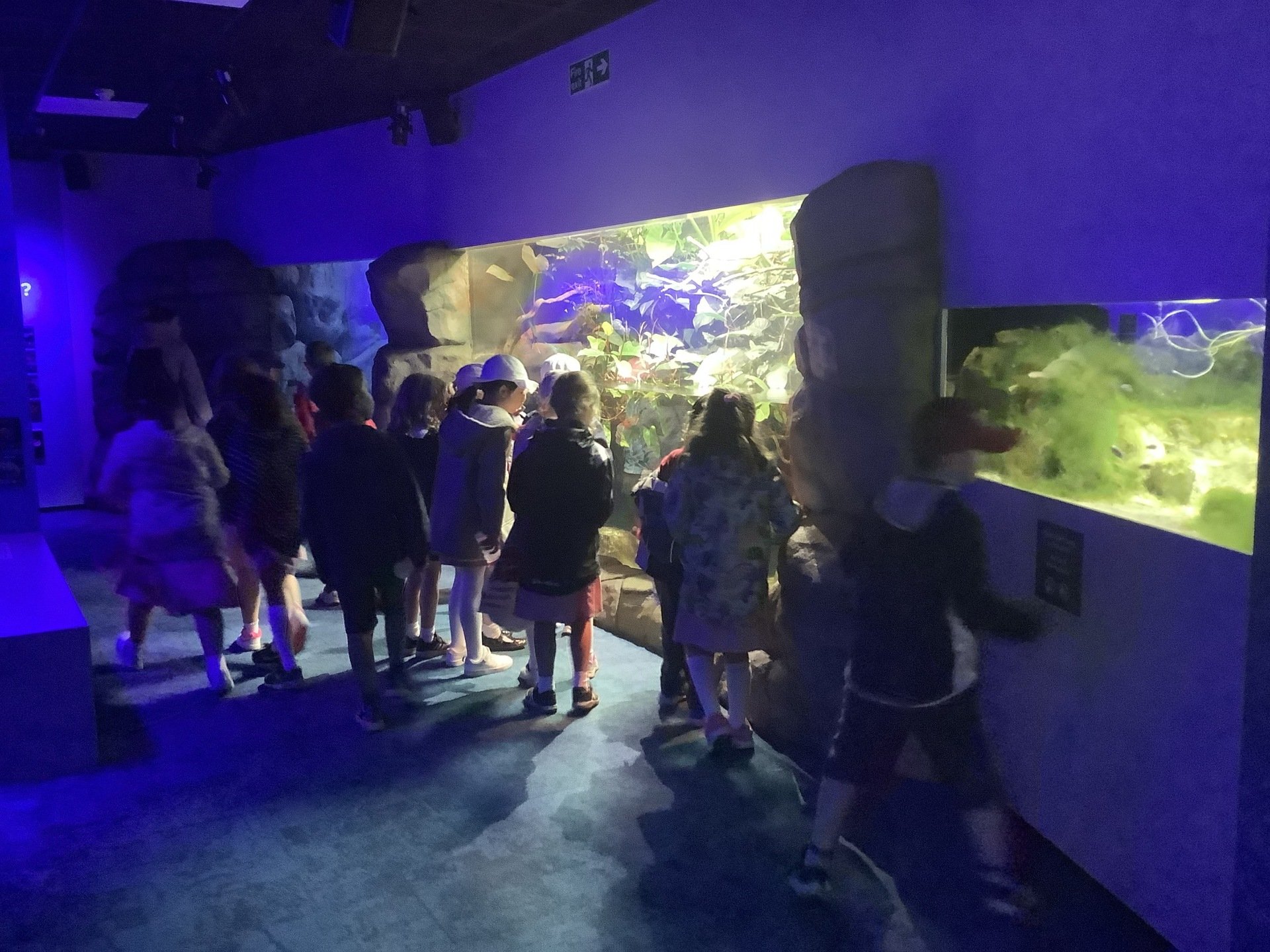 Summer Term 1 2022
Rise Up & Serve by The Owls
Owls have really enjoyed learning the song Rise Up & Serve. A new anthem for the Platinum Jubilee.
We hope you enjoy it!
Click here to watch the Owls sing Rise Up & Serve
Our Special Day - Celebrating the Queen's Platinum Jubilee
We had so much fun learning about the Queen's life today. We celebrated with lots of activities. One of the best bits of the day was a very special picnic lunch! The children loved Mrs Butterworth's hat!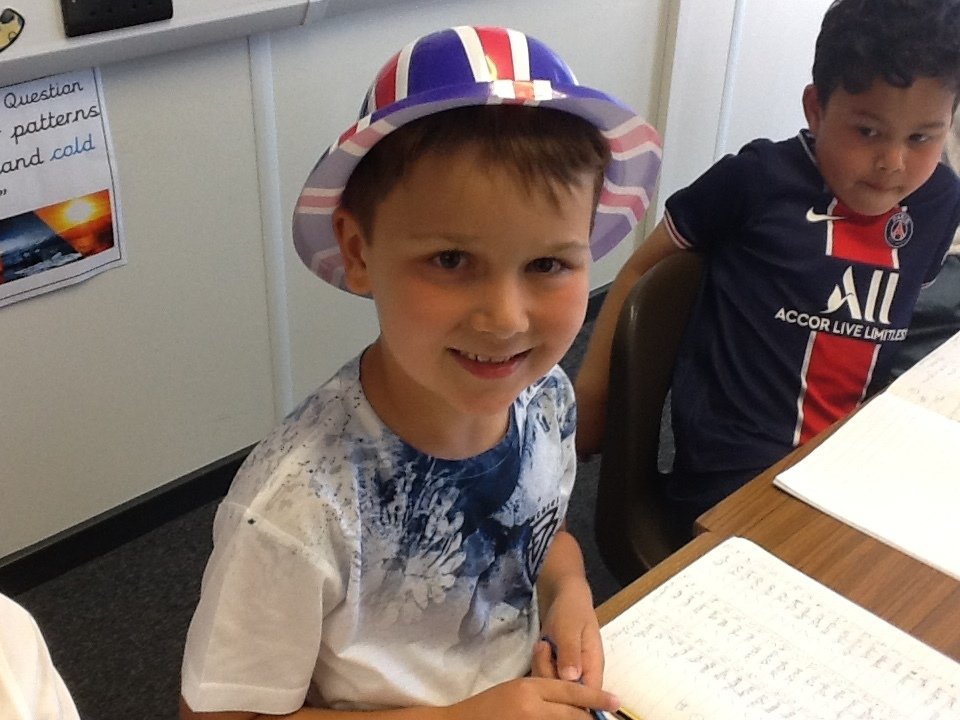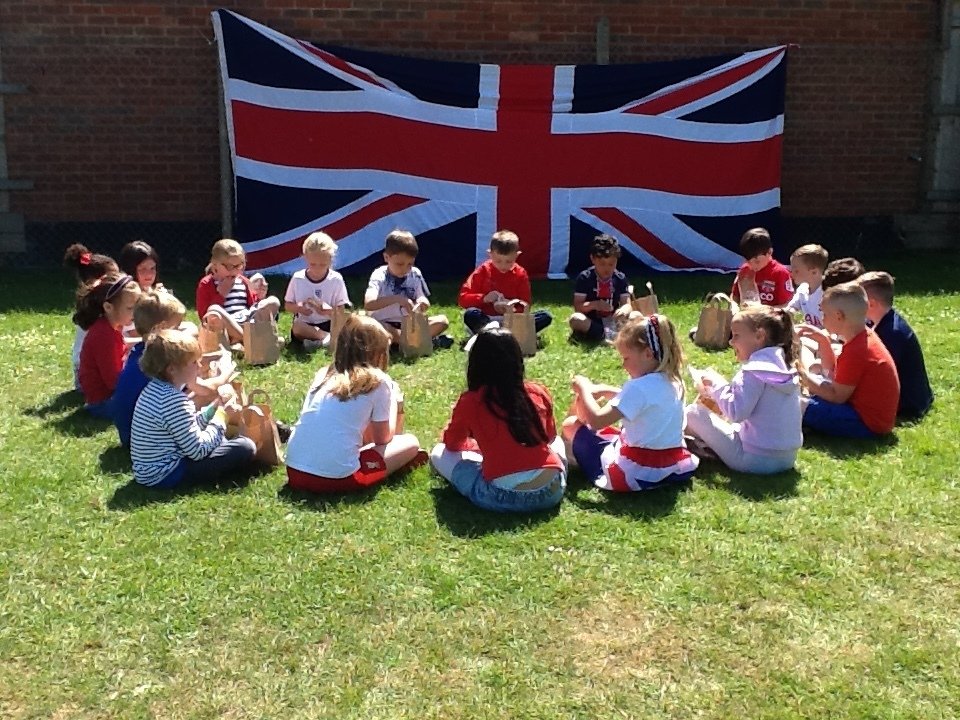 Physical Education - Cricket Lessons with Mr Cooksley and Mr Norman
Owls have been having fun learning how to play cricket.
They have been exceptional at working in small teams to learn the 4 key positions.
Wicket Keeper

Bowler

Batswoman / Batsman

Fielder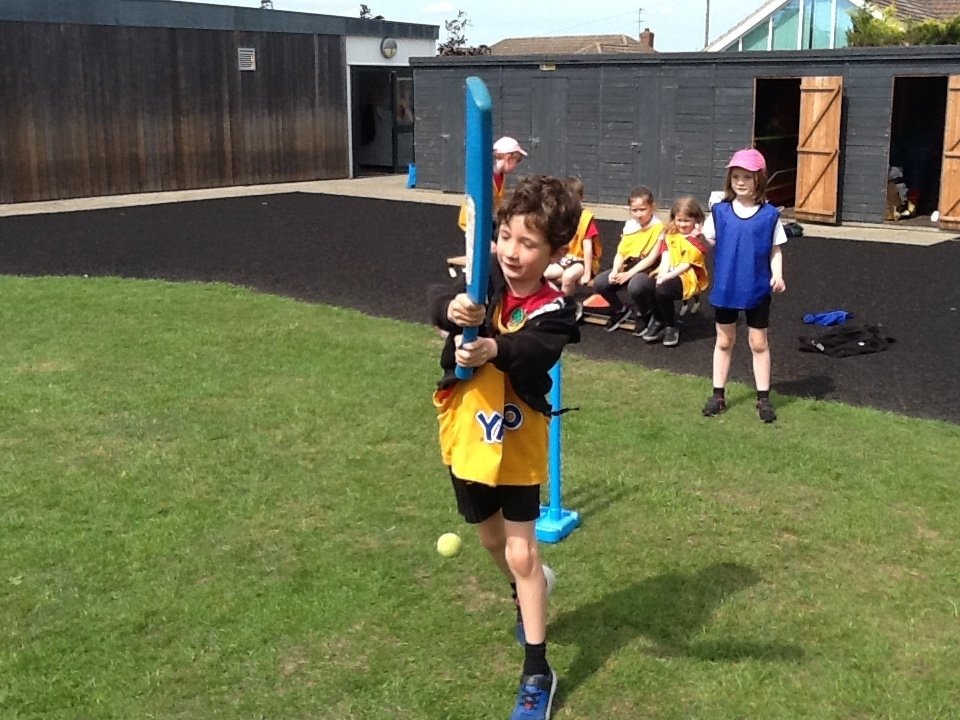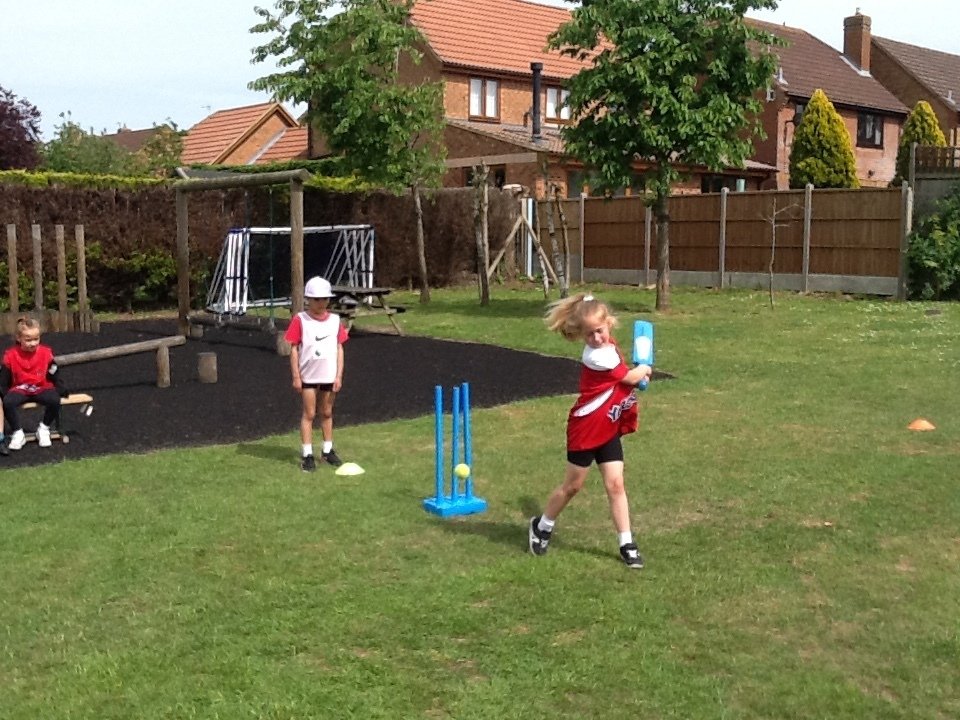 The children are using tennis rackets at the moment looking to progress to cricket bats soon once batting skills have been successfully mastered. We have observed some amazing skills during all these lessons.
Science – Growing Plants
Owls have been busy learning all about Growing Plants in Science this half term. We have been learning about seed dispersal, germination and conditions that affect germination, we have investigated fair tests and we have been collecting results from our research.
The children have all made superb leaflets about growing beans. They are all excellent!
Look how hard we have been working!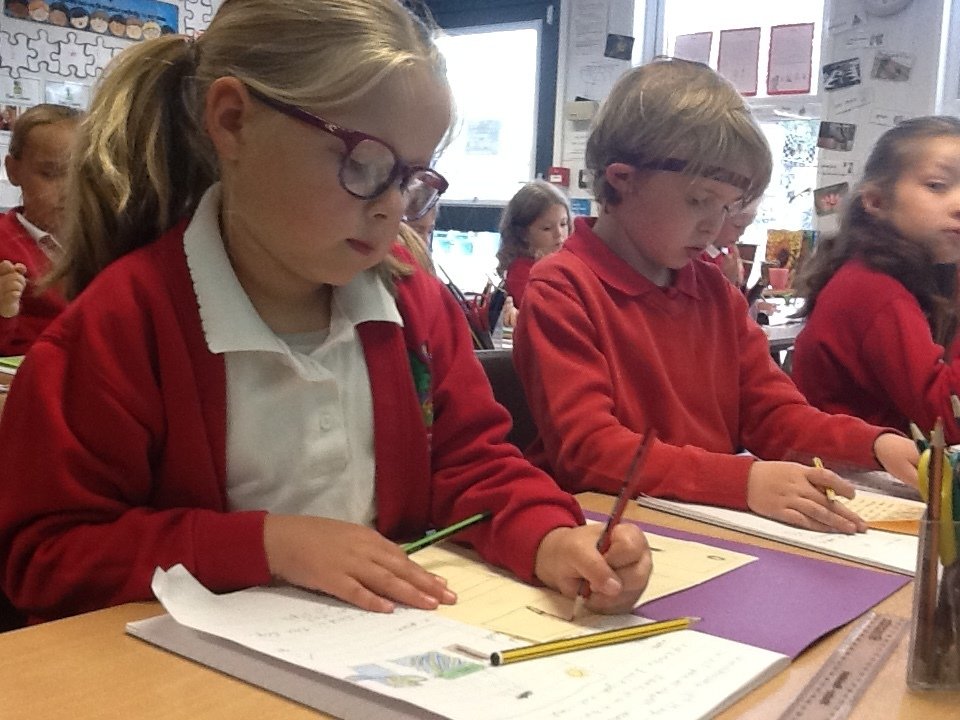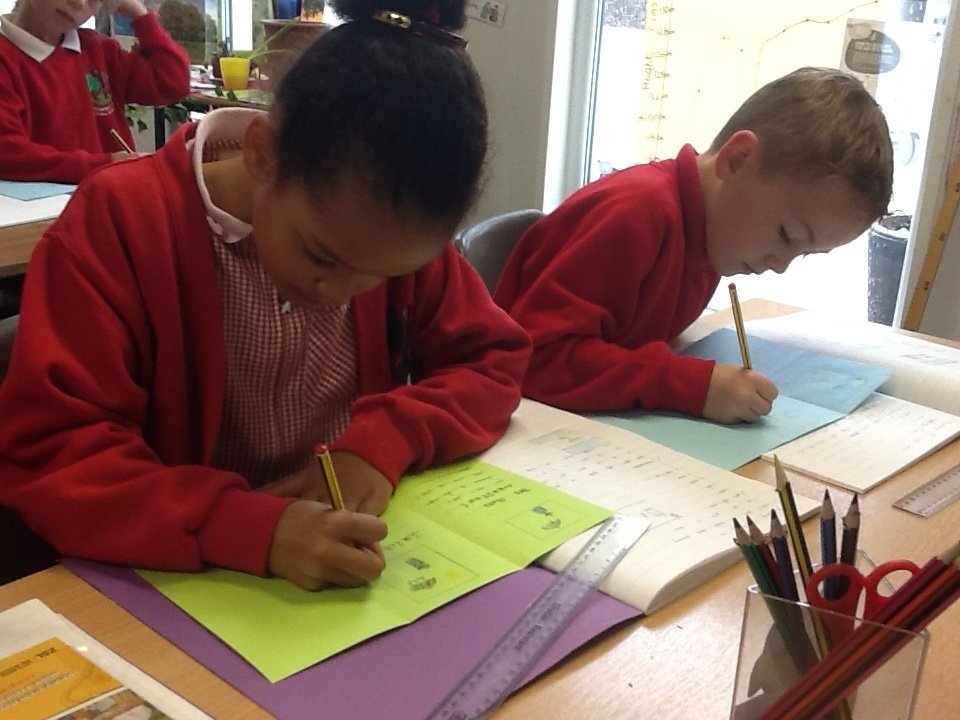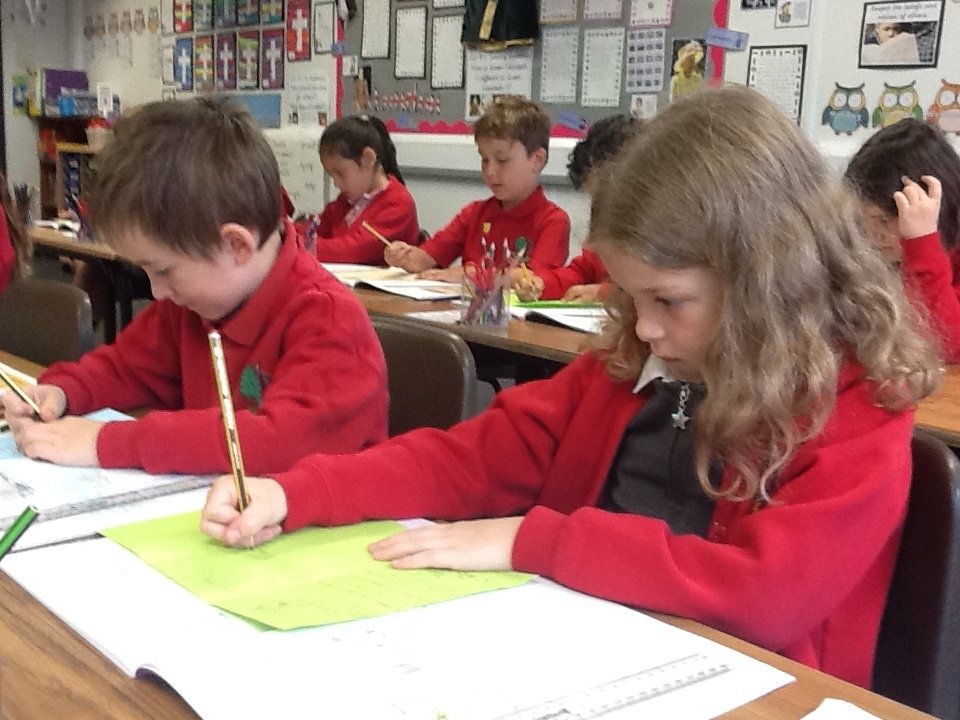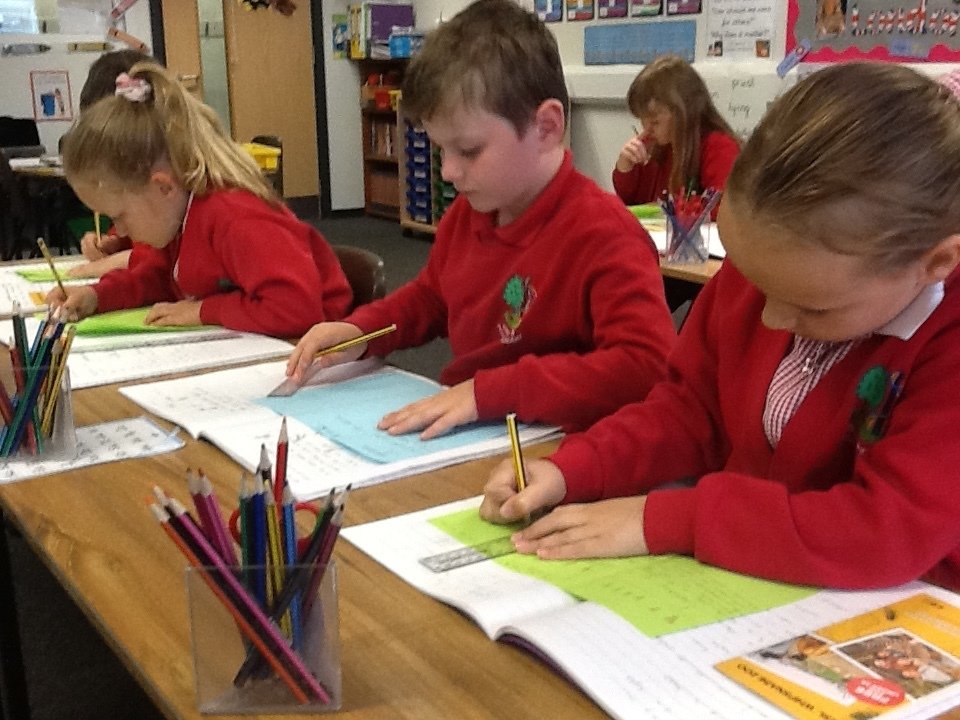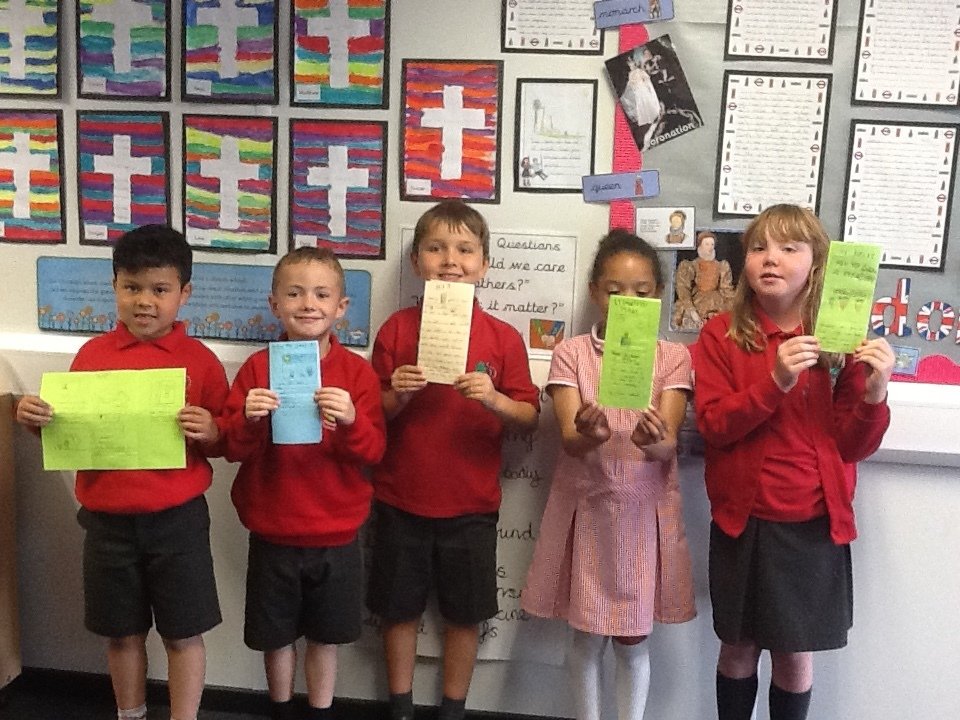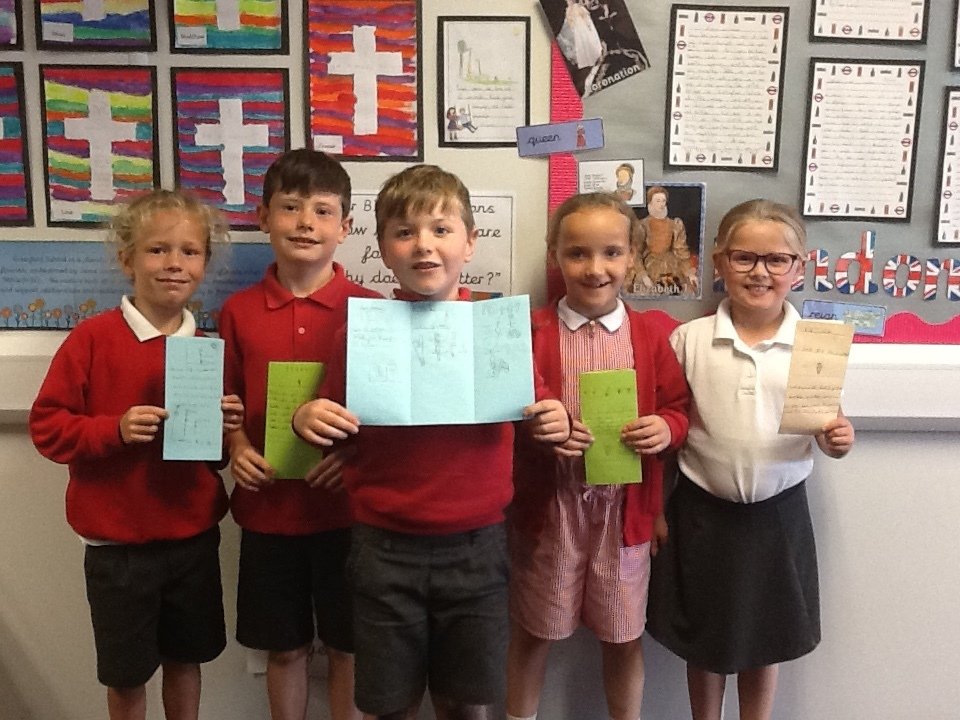 Spring Term 2 2022
The children have really enjoyed our History topic called Famous Queens. We have been learning about three significant Queens - Queen Elizabeth I, Queen Victoria and Queen Elizabeth II.
I was delighted with the work the children did at home in their learning logs when they researched Catherine of Aragon, discovered if Ampthill ever had a castle and finding out about the significance of Catherine's Cross in Great Ampthill Park.
The children have been fully engaged with our focus texts. They particularly enjoyed 'The Queen's Knickers' and 'Katie in London'. We have also been reading lots of non-fiction texts about castles. The children found out so much fascinating information.
A big highlight this half-term has undoubtedly been our DT unit called Perfect Pizzas! The children thoroughly enjoyed learning about food groups, designing, making and evaluating a food product! The best bit was definitely eating the pizzas!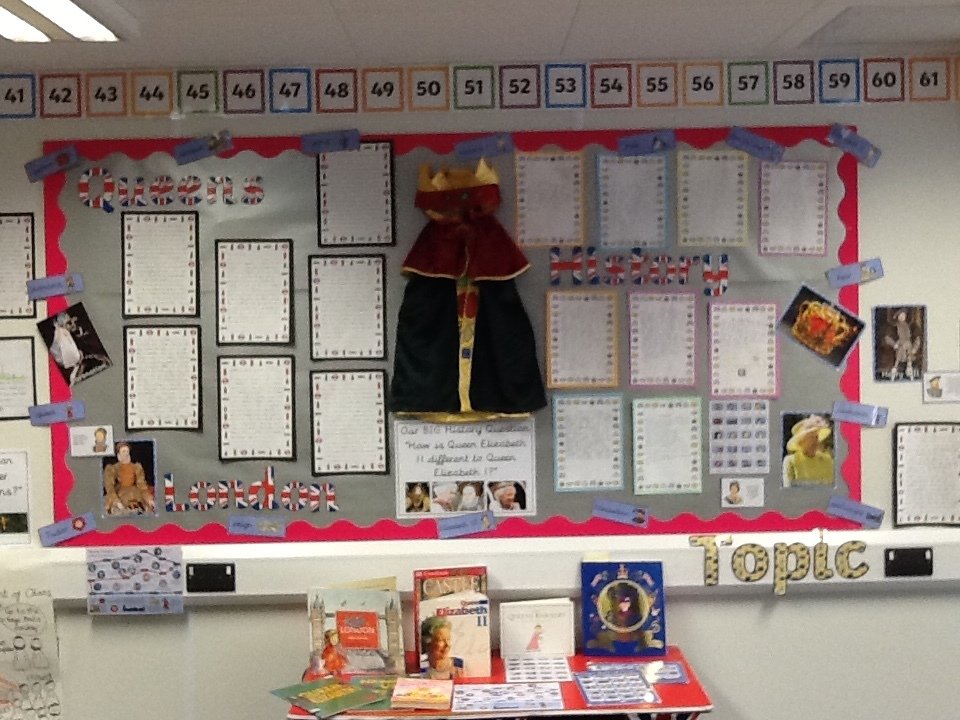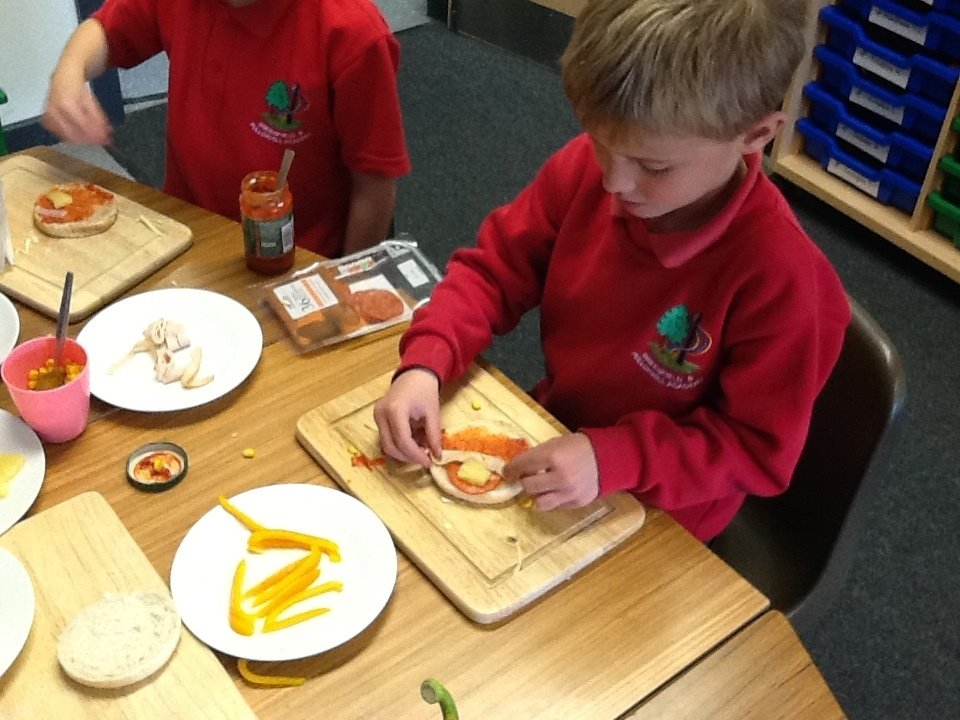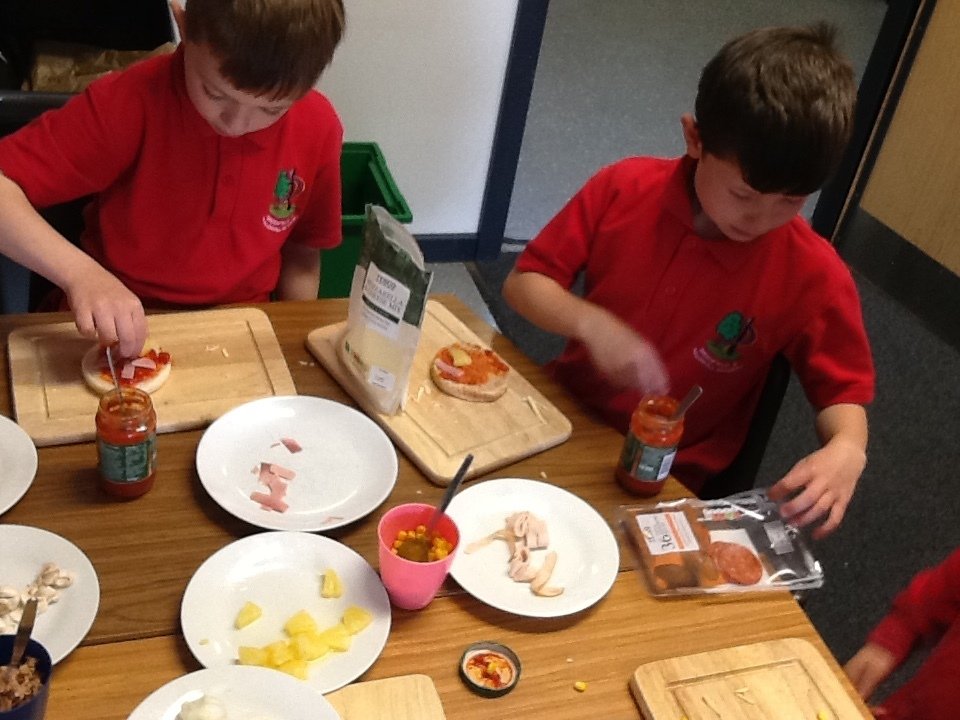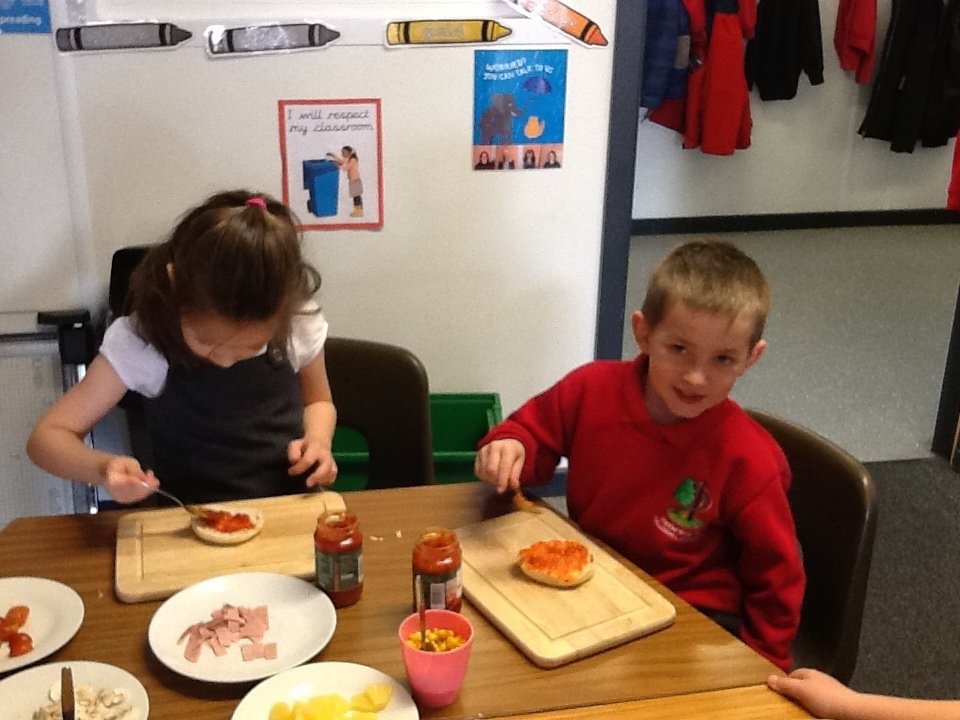 Spring Term 1 2022
The children in Owls have thoroughly enjoyed our topic 'On Safari'. In our Geography lessons the children have used world maps, atlases and globes to identify many countries, the seven continents and the five oceans. They have all worked very hard to understand the geographical similarities and differences between where they live and the continent of Africa. We went on a pretend Safari holiday, discussing what we'd need to pack, what animals we'd see, the landscapes and so much more!
We were extremely lucky to have a member of our community come and talk to us about living in Kenya. She told the children about working as a midwife, the landscapes, the food and some very funny stories about her animal encounters!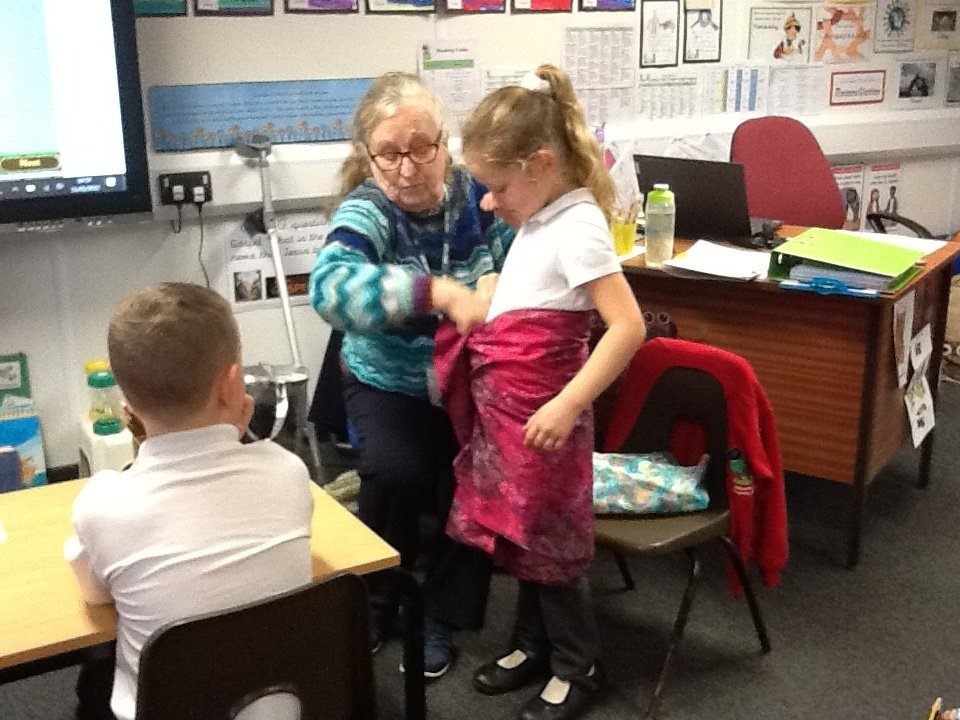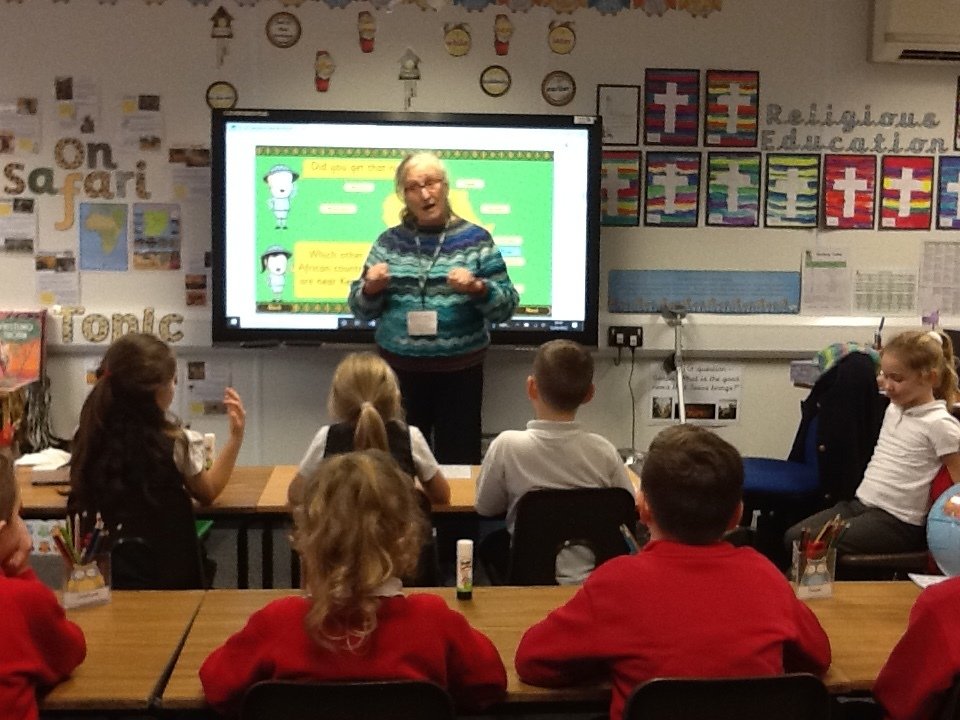 Our Art unit has been 'African Art'. The children have produced some wonderful pieces of art using a wide range of art and design techniques using colour, pattern, texture, line, shape, form and space. The children all painted stunning African sunsets.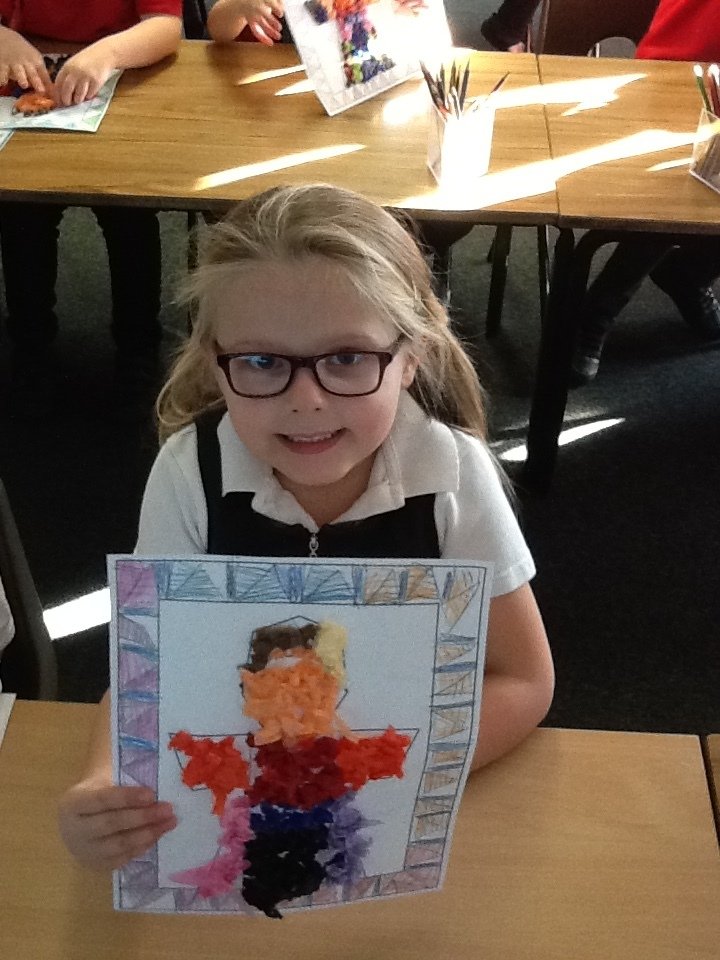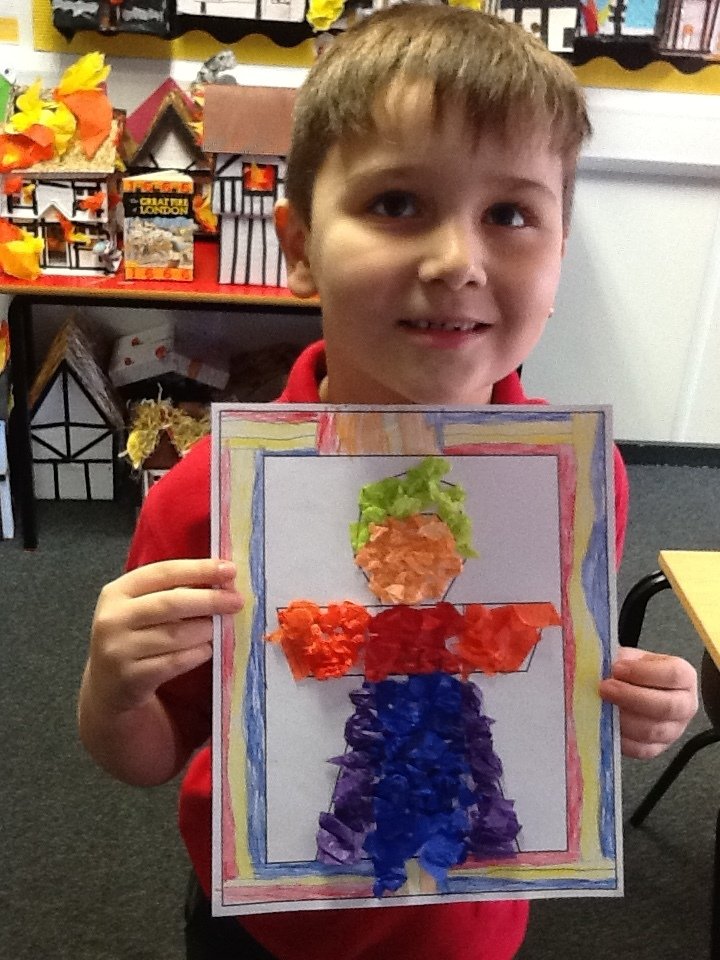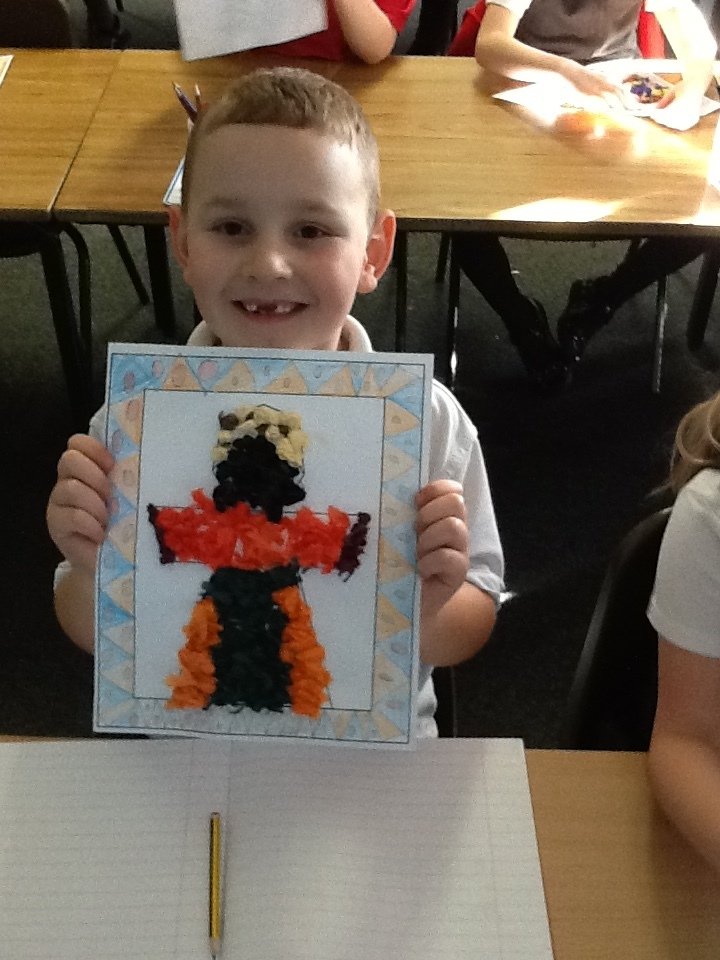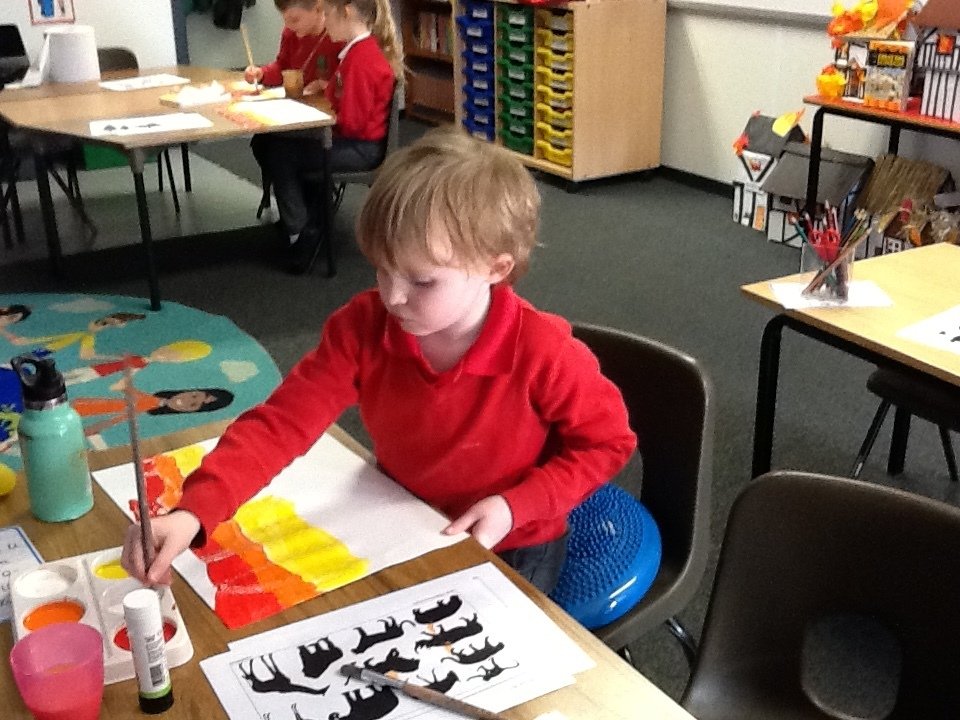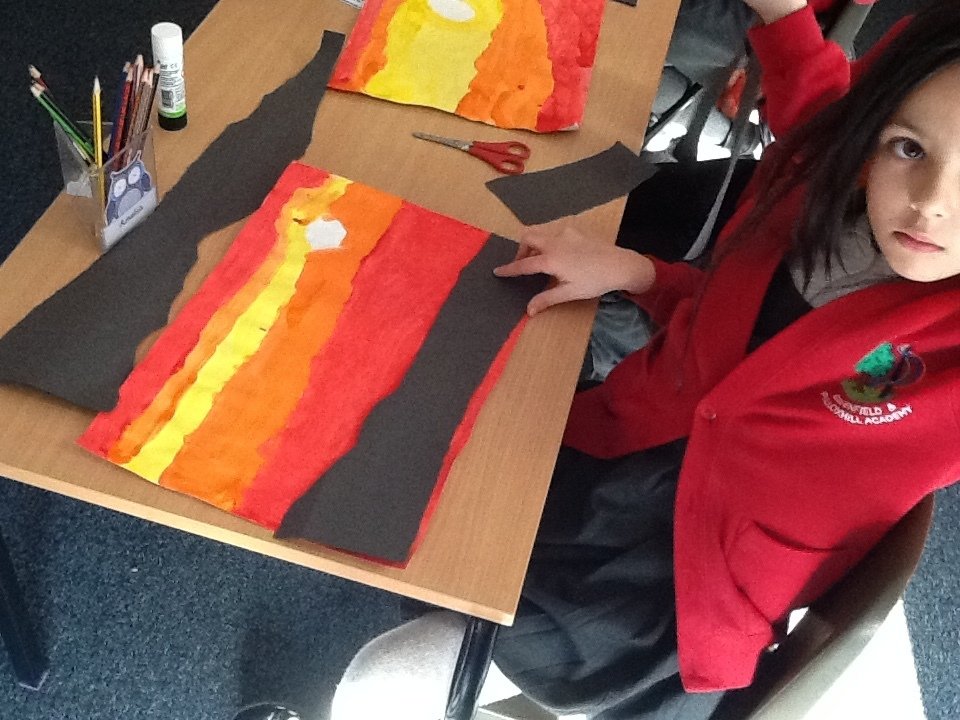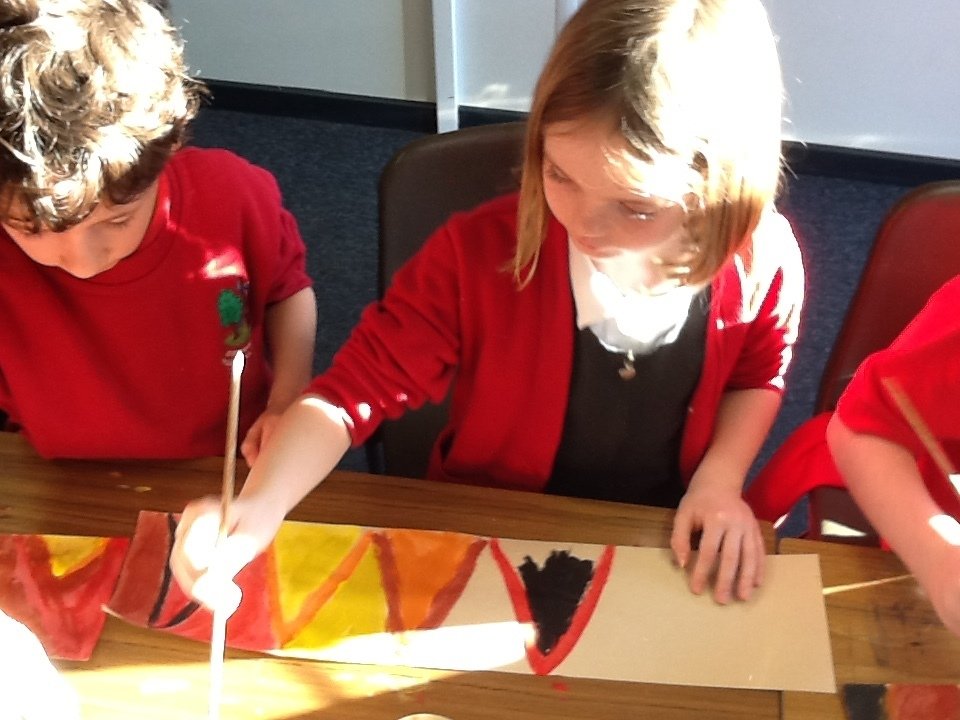 The children have also been working extremely hard at home. I have seen some incredible research, fact files and some inspiring African art work.
Well done Owls!
Autumn Term 2 2021
The children have all thoroughly enjoyed learning all about The Great Fire of London in History. All of the children made an incredible building as a Learning Log challenge. We have made our very own Pudding Lane in our classroom and it looks brilliant! In English, the children wrote diary entries as Samuel Pepys. We had great fun imagining what we would have seen, heard, smelt and experienced way back in 1666.
Another big highlight this half-term has undoubtedly been our DT unit called Delightful Decorations. This has been our textiles unit and the children have all been busy learning how to design a product, cut fabric, sew on a button, join two pieces of material together by using their sewing skills and finally evaluating their designs and decoration. If you have holes in your socks give them to children in Owls to sew up!
The children have all worked incredibly hard this half-term.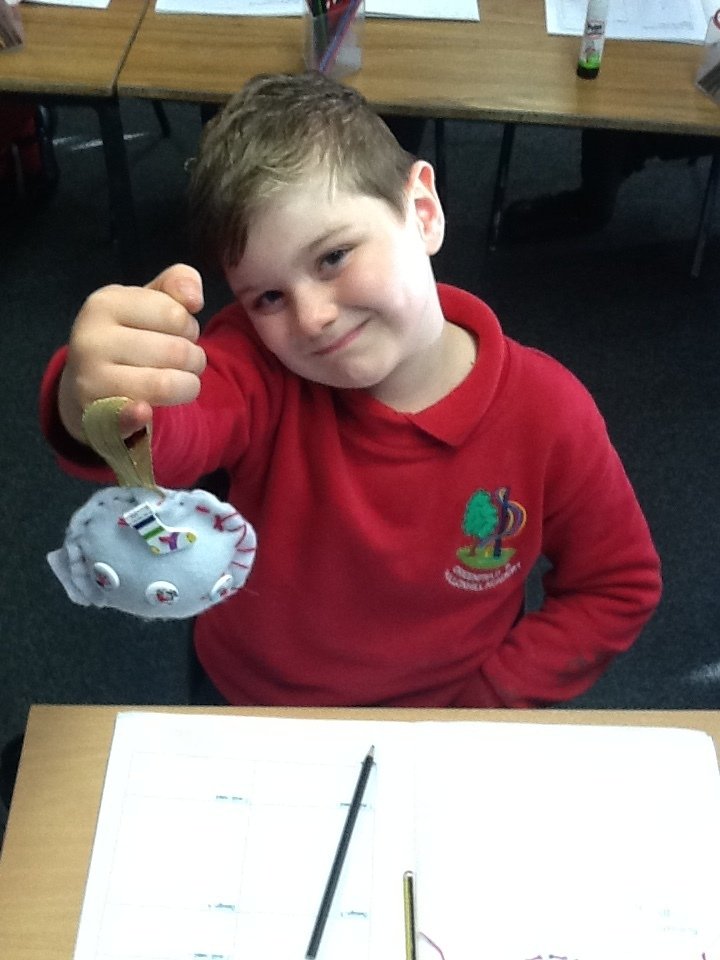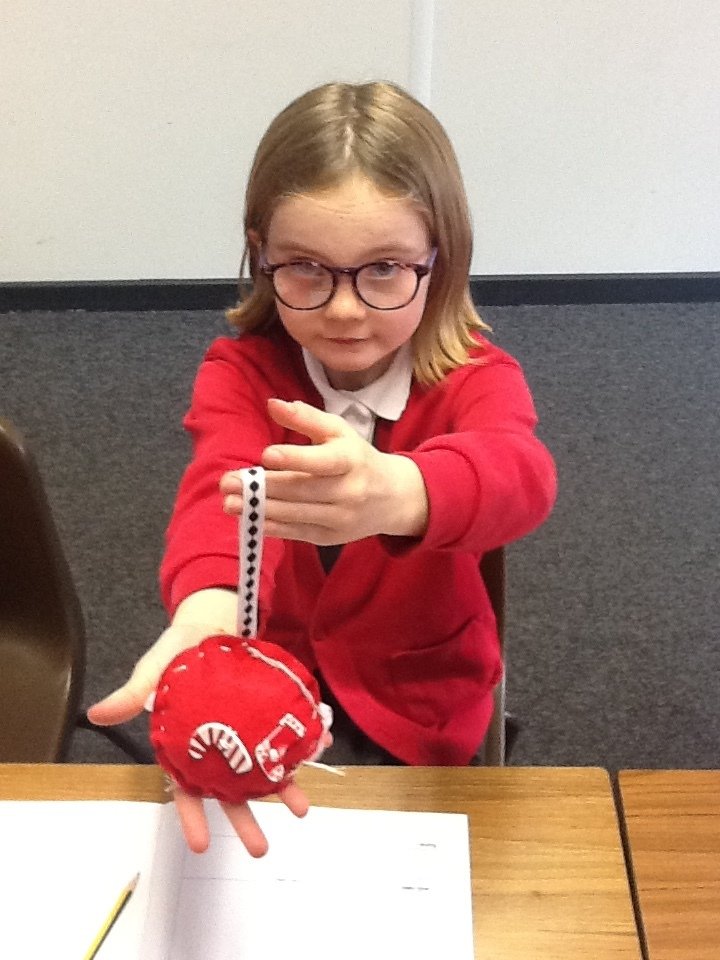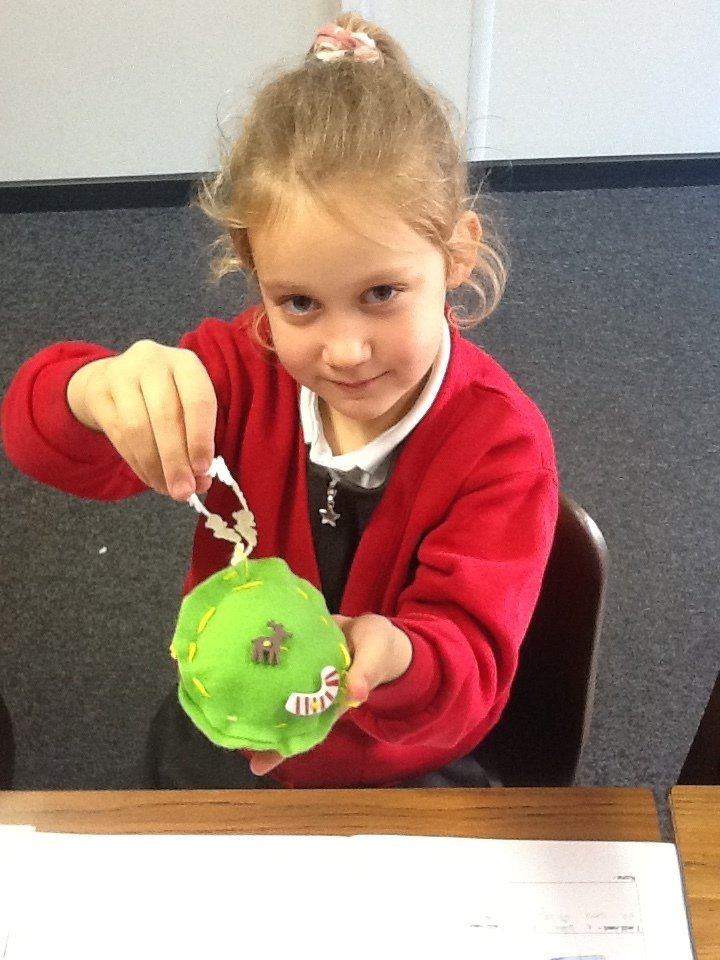 This week has been Maths Week England . This is a grassroots movement to share the joy of mathematics with everyone.
The vision of Maths Week England is to provide young people in England with a positive image of mathematics, and to contribute in a small way to changing the national attitude towards this vital and beautiful subject.
We always enjoy learning in maths but this week we have had an extra emphasis of making maths fun, enjoyable and memorable for all.
We have supplemented our learning intentions with some games which were great fun to play!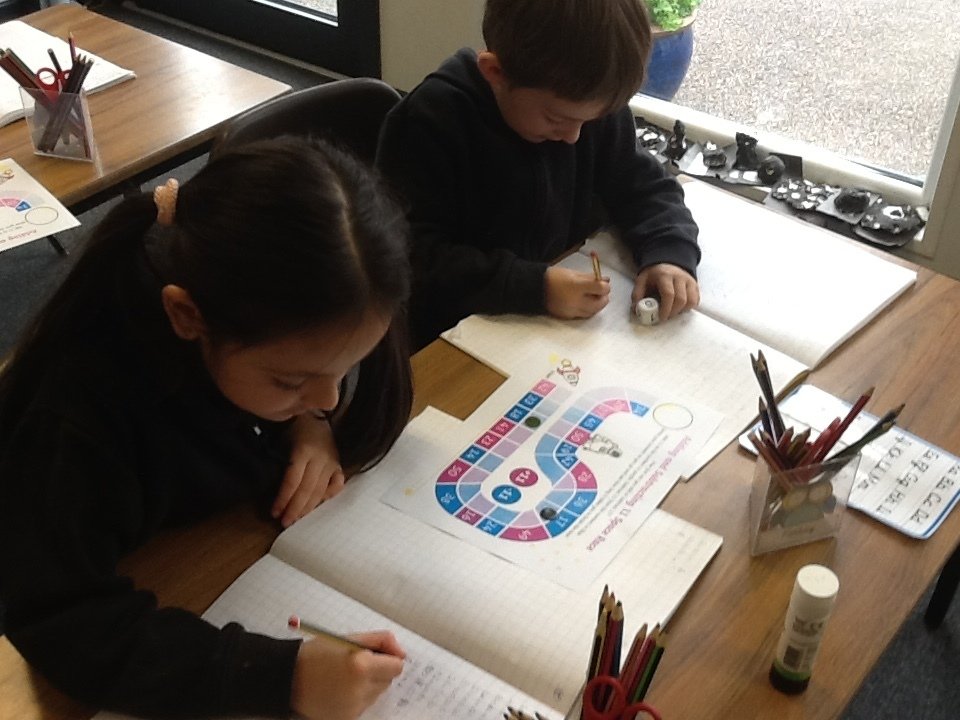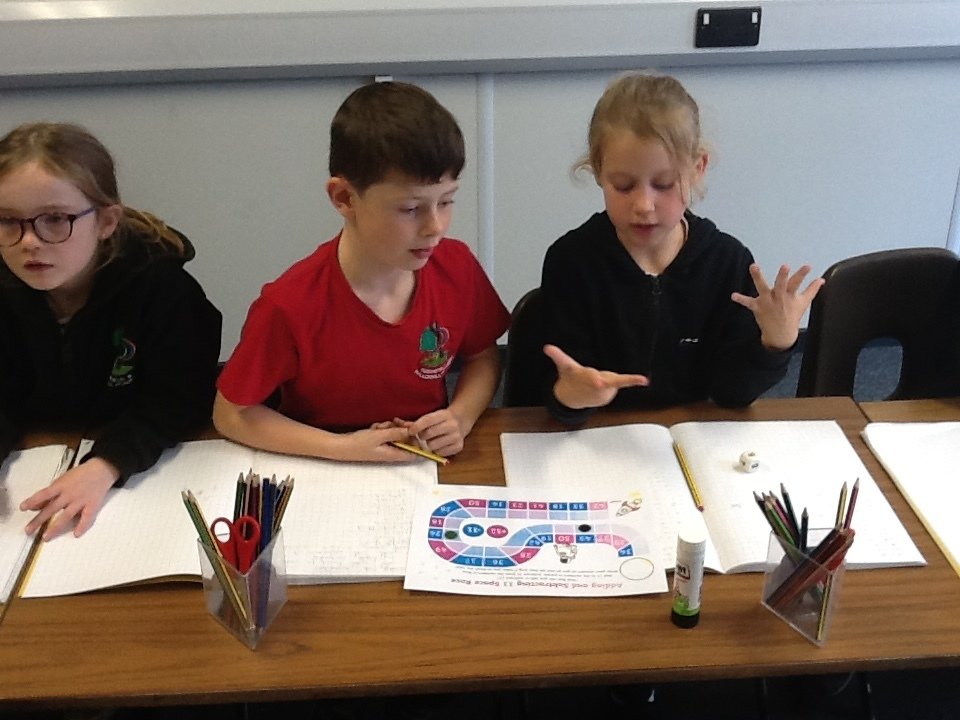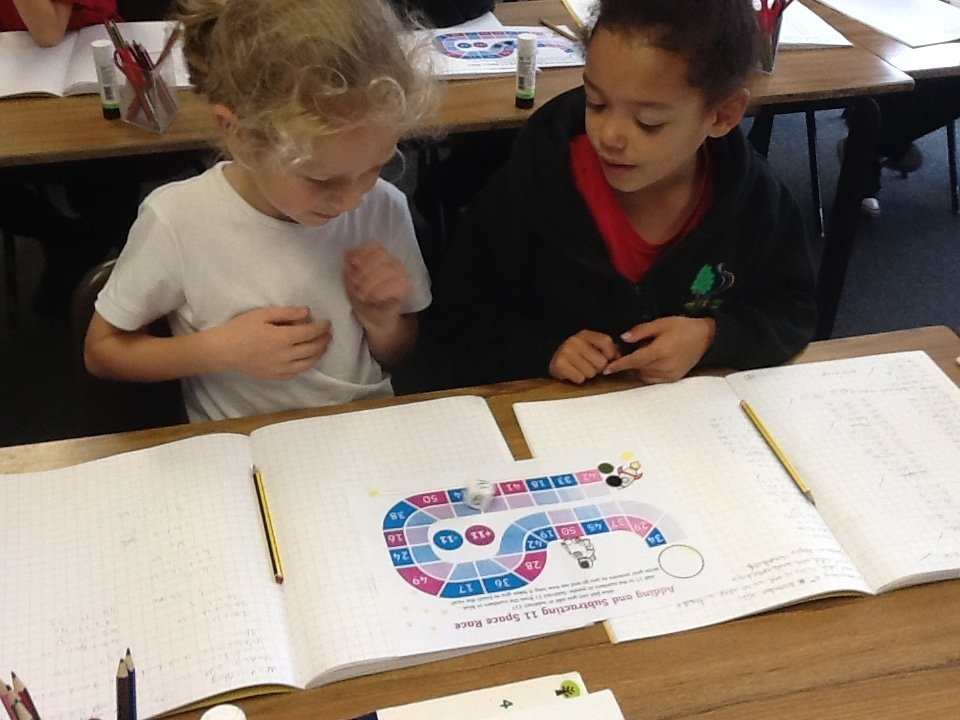 We also challenged our counting skills by learning a song in French called Un, deux, trois!
Autumn Term 1 2021
World Values Day 2021
World Values Day is an annual campaign to increase the awareness and practice of values around the world. Values are increasingly the focus of public debate and discussion, but their role in our lives and their importance for our wellbeing are not always fully understood.
World Values Day provides an opportunity to think on our most deeply held values and explore and act on them with others. Individuals, groups and organisations can all take part. The focus for World Values Day 2021 is Reconnecting.
We had a lovely and very reflective Collective Worship today all about World Values Day and what our Values mean to us at our school. We thought about the difference Values can make to our community and the positive impact they have on our everyday lives.
We also considered the power of our voices as we grow up and how we can all educate others about our important Values.
In Owls, we had some quiet time and did some meditation and relaxation exercises.
We then got very creative with our thoughts! In Owls we all LOVE the Mr Men and Little Miss Books by Roger Hargreaves. We thought that a couple of VERY important characters and books were missing from the collections. We designed our new Values characters and wrote our very own stories. They were all absolutely wonderful.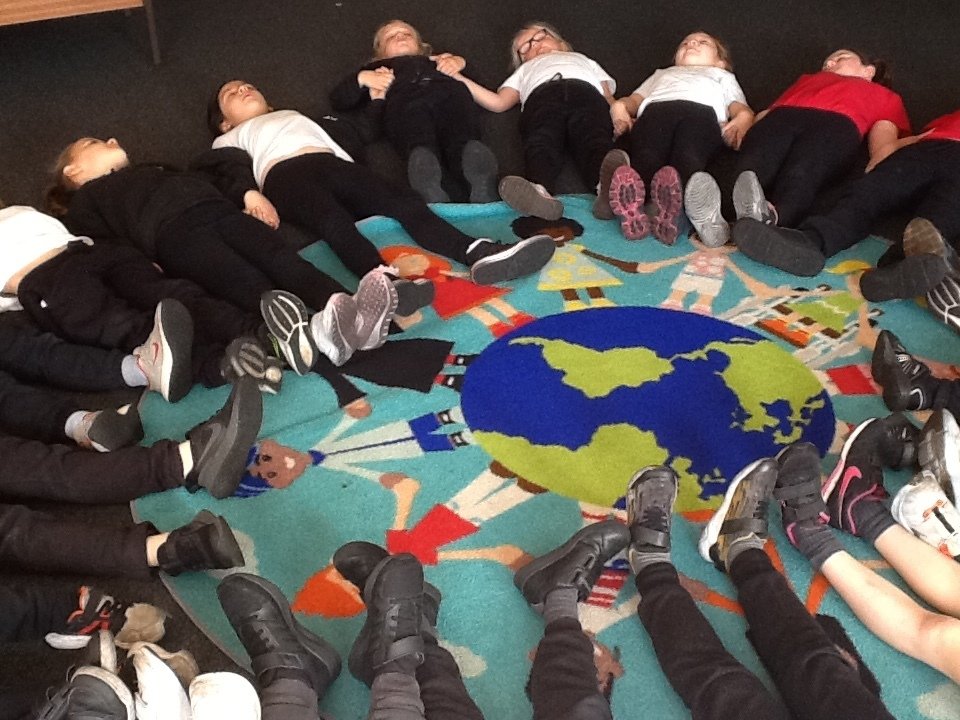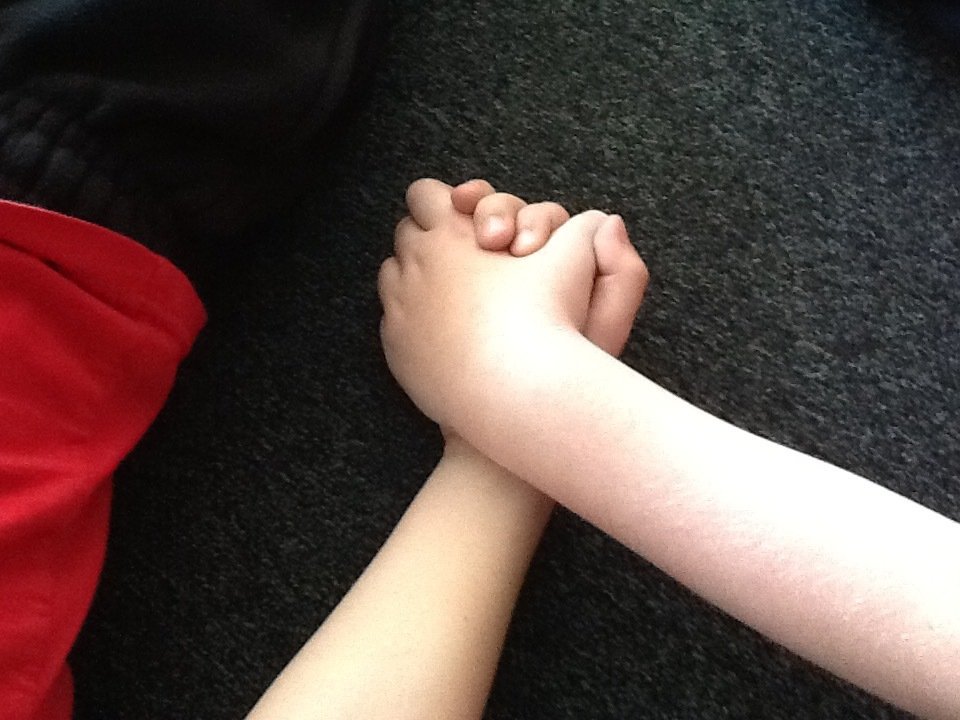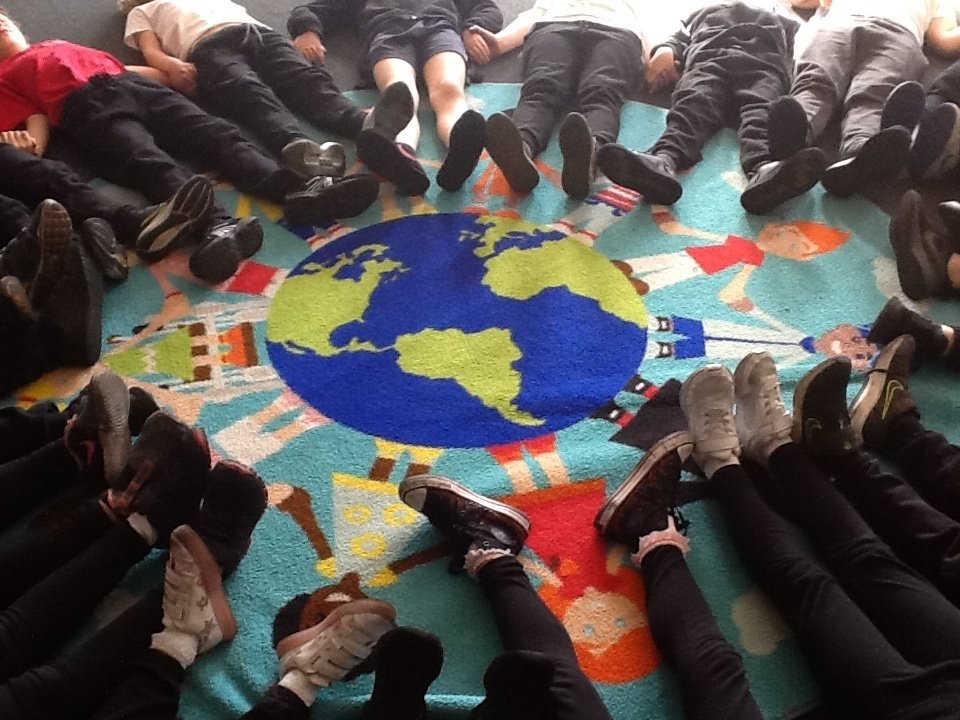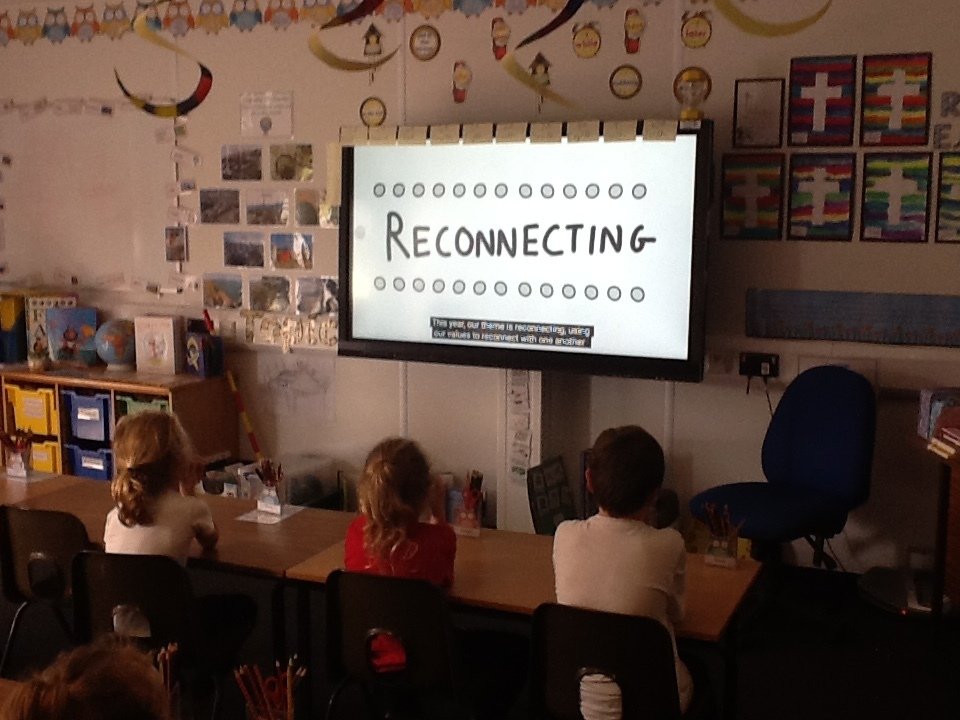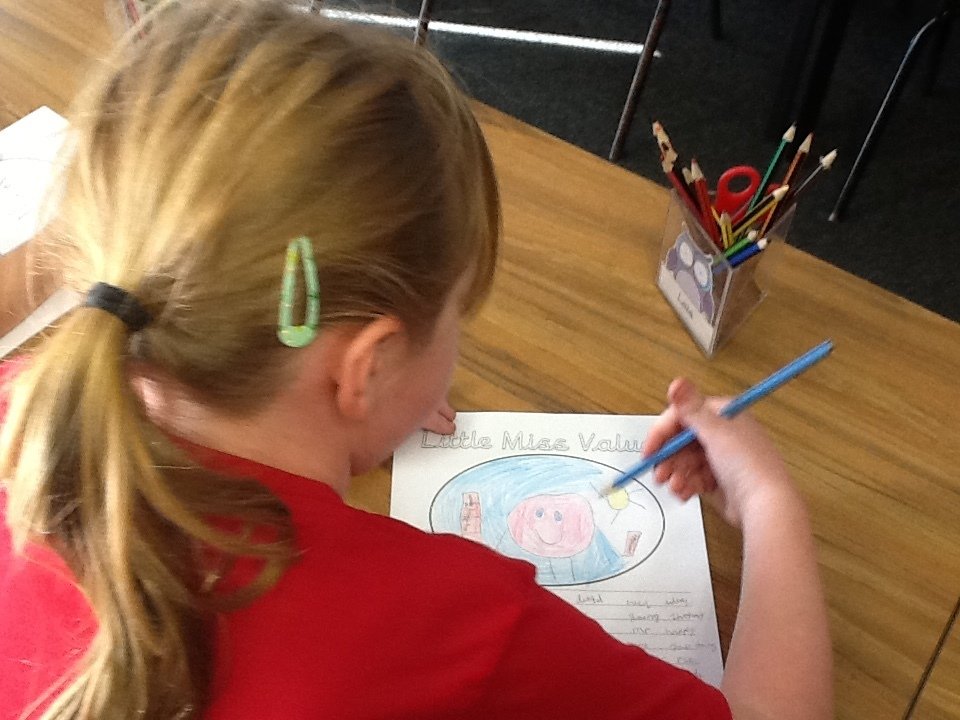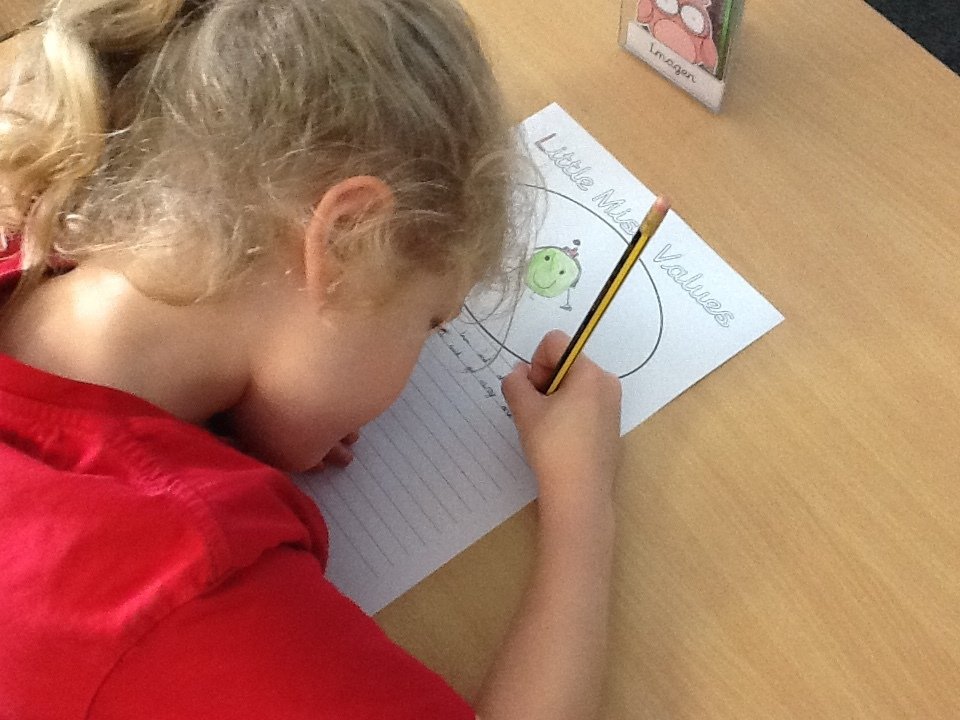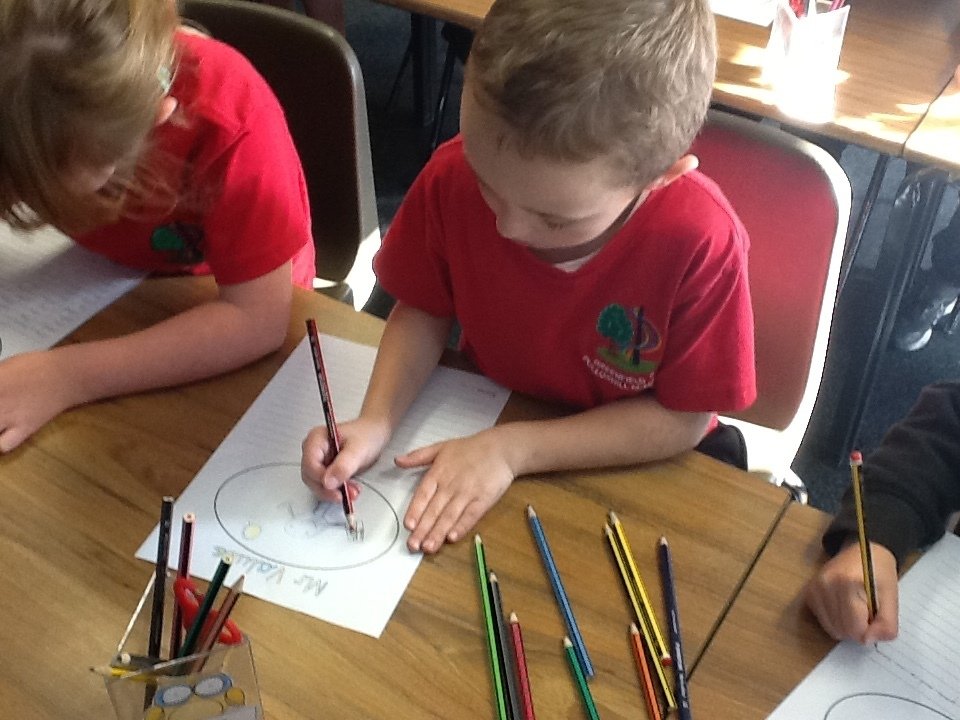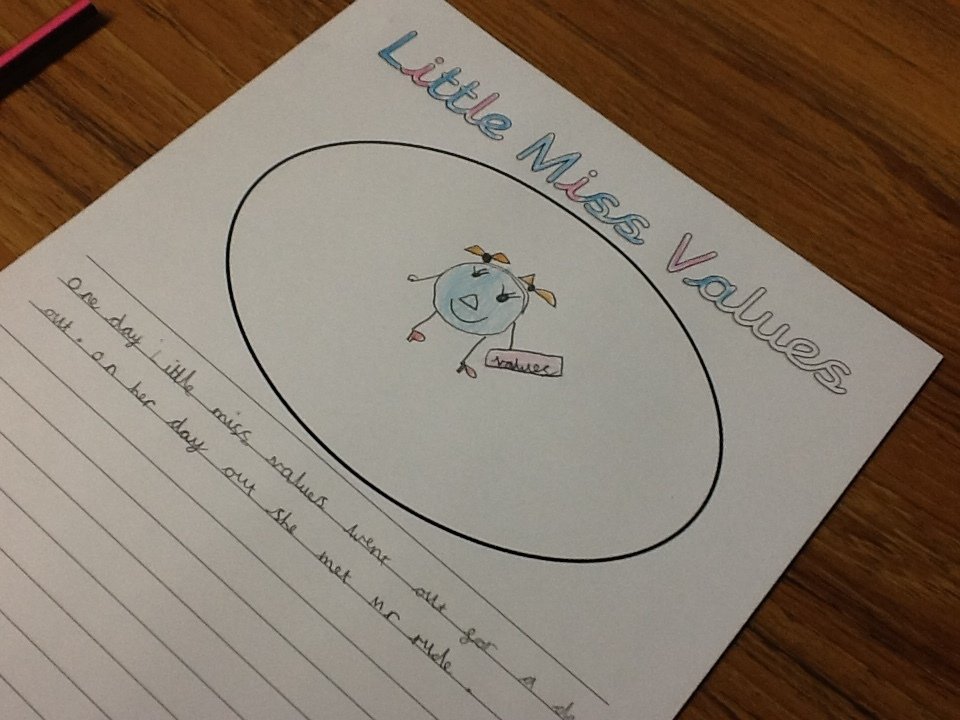 Black History Month
Did you know October is Black History Month?
It is important for our young children to learn about our country's history, to become more informed about the world. Black history is a crucial part of national history. Lessons in Black History Month lead to important discussions of American historical events such as slavery and civil rights, which still impact society today.
Our children really enjoyed learning all Rosa Parks. Rosa Parks grew up in Alabama, where she learned to stand up for herself at an early age. Rosa went on to become a civil rights activist. In 1955, she refused to give up her seat to a white man on a segregated bus, sparking the Montgomery Bus Boycott. Her courageous decision had a huge impact on civil rights, eventually leading to the end of segregation on public transport. She never stopped working for equal rights.
We created a role-play bus in our Collective Worship and imaged what life would have been like for Rosa Parks. The children had enormous empathy for her and were deeply saddened by such acts of segregation. We had some wonderful, rich and inspiring conversations.
Science
In our Science lesson today we have been investigating whether sound can pass through materials.
We researched the work of Alexander Graham Bell. We found out why he was famous, what he invented and why he was so interested in acoustics.
We made our own cup and string telephones and explored if the sounds we made travelled through the string more clearly when the string was tight or loose. It was very interesting!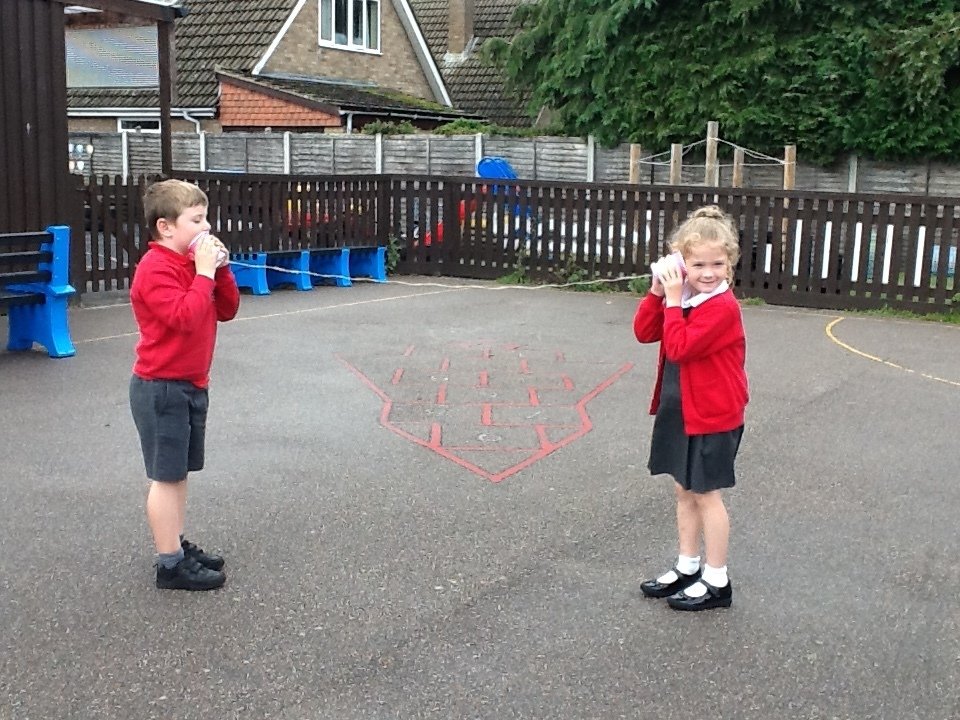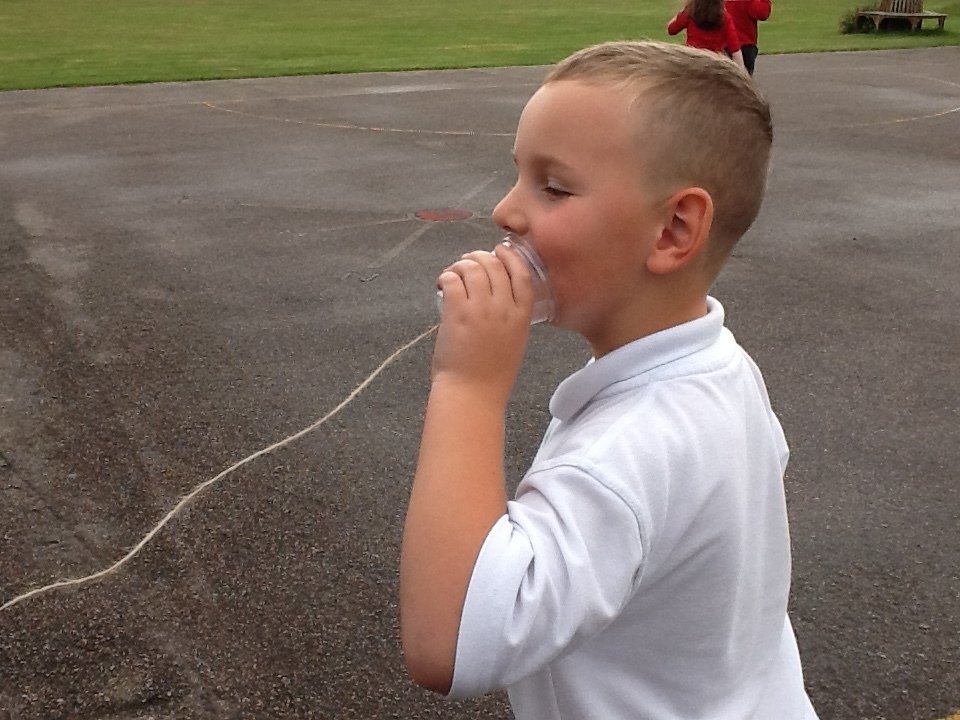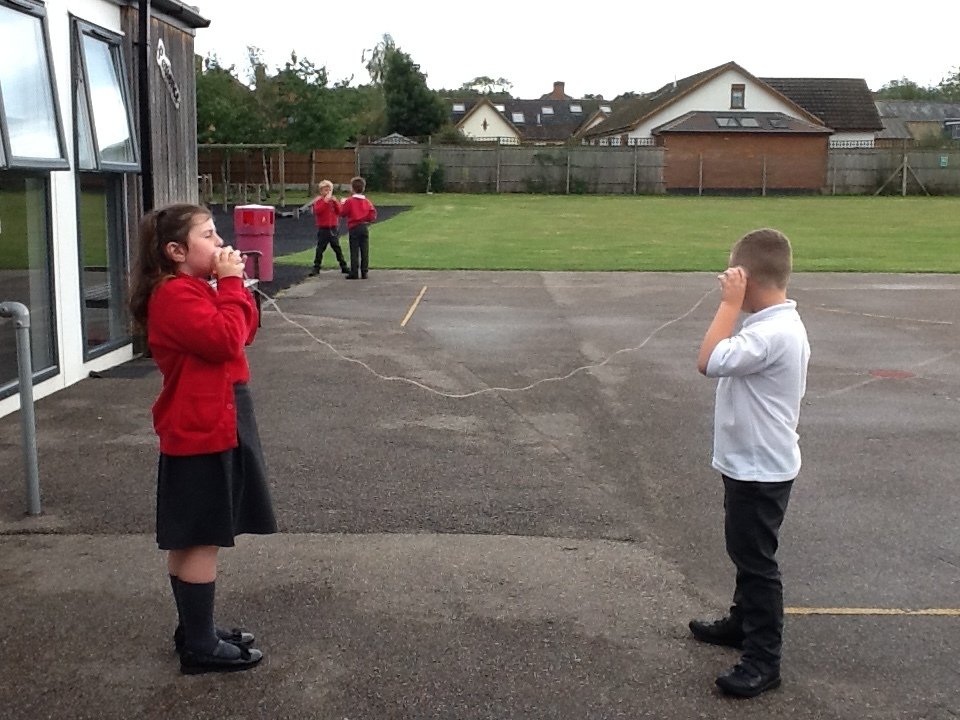 Music
We have been learning to play the Ocarina in our class. Mrs Bland, from Inspiring Music, has been our music teacher.
The ocarina is a wind instrument most notable for its pure ethereal tone.
We have been learning how to hold our Ocarina correctly and how to play a tuneful melody in unity.
We love the little songs we have been learning. We are hoping to be able to perform a little concert next half-term to our families!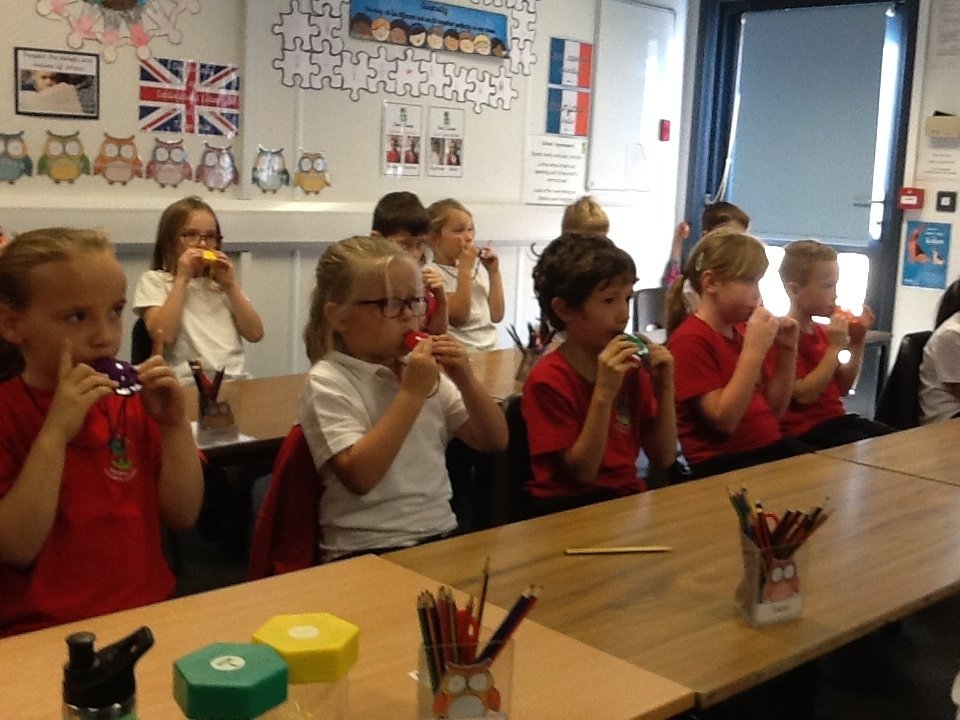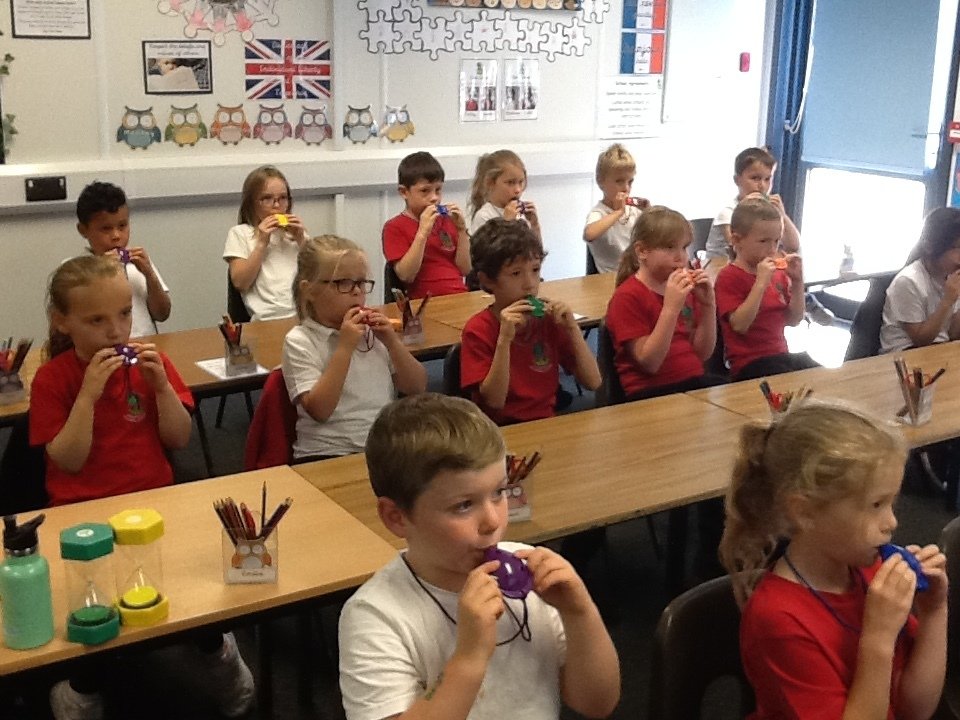 Art - Super Sculptures
The children in Owls have been very busy learning all about Super Sculptures. We have studied some wonderful artists and sculptures, including Henry Moore, Barbara Hepworth and Alexander Calder.
The children all made fantastic kinetic sculptures that moved beautifully in the breeze. I was really impressed!
I think the favourite lesson so far has to be making an 'Inside Out' sculptures out of clay. I loved that every design was different and unique. The children all worked extremely hard. Super work!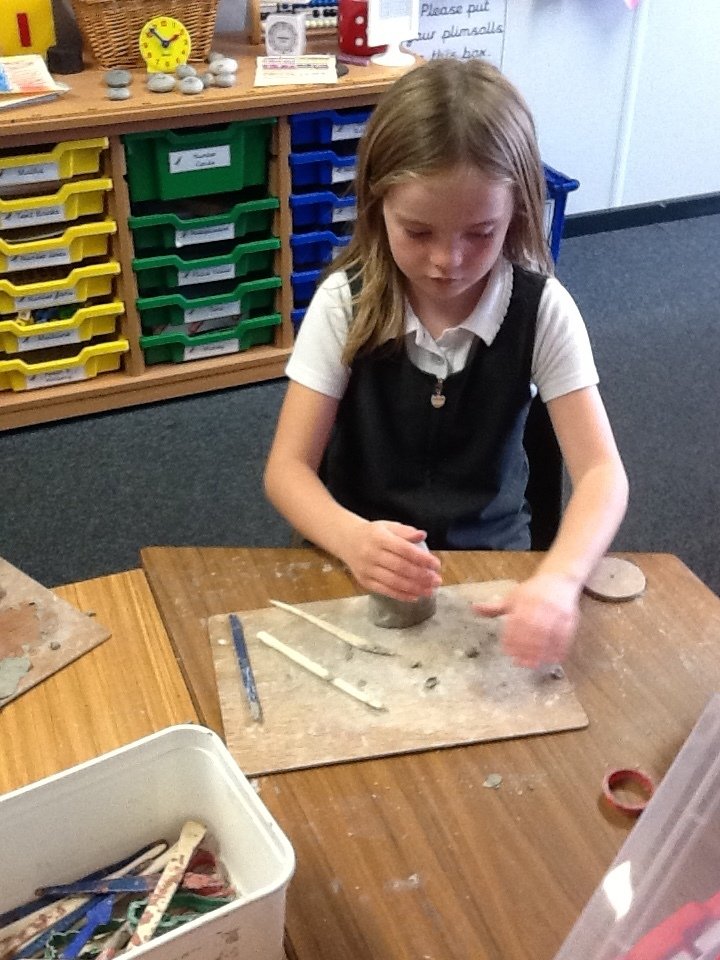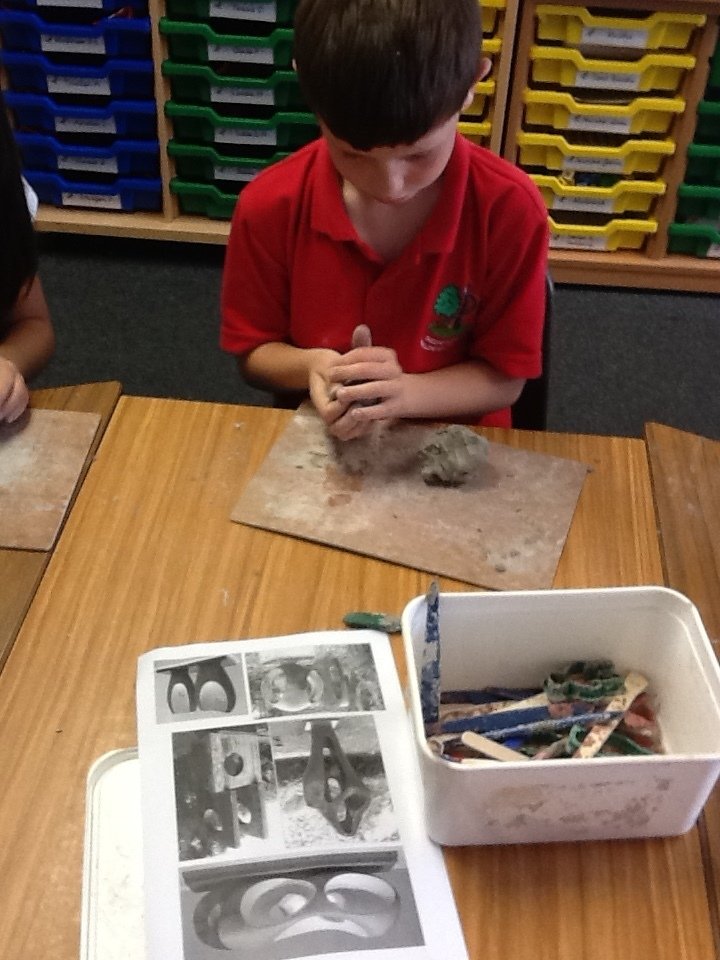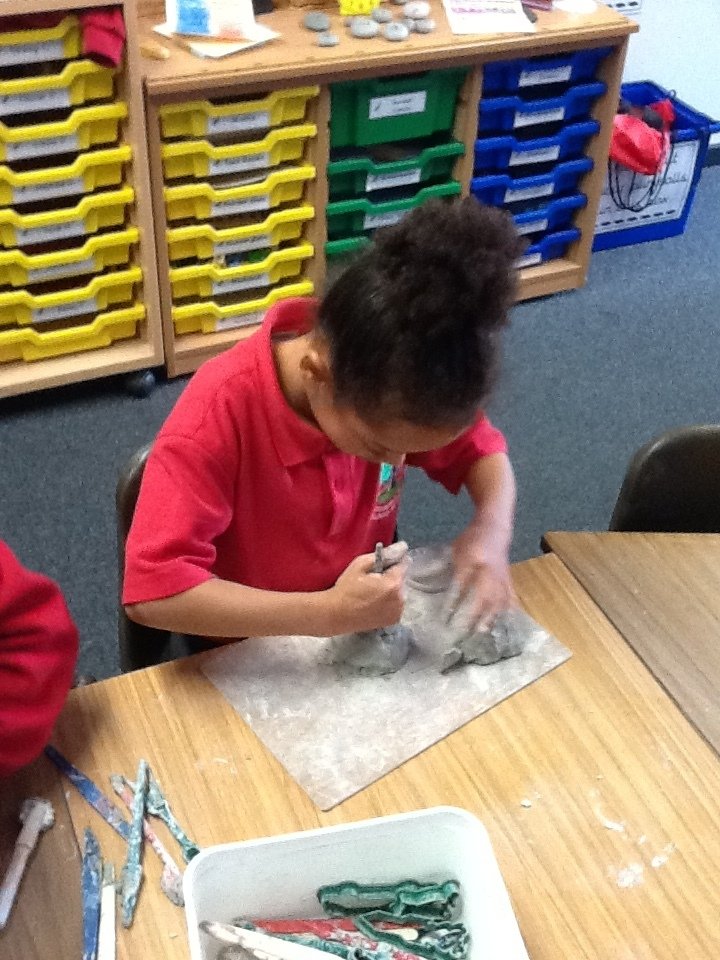 A Great Start!
I am absolutely delighted how beautifully all the children have settled into Owls Class!
This week we have been busy learning all about Poetry in our English lessons. The children have all written and edited wonderful poems about autumn. I have seen some wonderful handwriting too!
We are all enjoying learning the songs ready for our Harvest Festival. I'm really excited to see the first Learning Logs come in tomorrow. The children have been giving me daily updates about their progress! Some of the recycling logos sound incredible!
Move Up Day 2021
Please click the link below to see a video of the children enjoying a day in Owls.
We all had a lovely day.
Click here - Move Up Day 2021
Summer Term 2 2021
Sports Day 2021

We had a fabulous sports day and were thrilled the weather was so kind to us. It was delightful to see parents in school and to hear all the positive cheers of excitement. Every child did themselves proud by competing with fantastic sportsmanship. A very big thank you to Mr Cooksley and Mr Norman for running such a smooth event.
History
In history we have been learning all about the topic called Communication Then and Now. The children have enjoyed learning about early writing system, including hieroglyphics. The children explored who William Caxton was and what he introduced to Britain and found out about the invention of telegraphs and Morse code.
One of our favourite lessons was finding out who Alexander Graham Bell was and what he invented. We really enjoyed making cup and string telephones with our talk partners.
Owls were really interested in Tim Berners-Lee and his invention of the world wide web and how it is different to the internet. They found it interesting to imagine life without a tablet or ipad!
Design Technology
We have been busy making amazing Space Buggies in DT. We had to learn all about bodies, wheels, axles and chassis.
We thoroughly enjoyed the whole process from the initial design, to making and evaluating the end product.
We loved the book, Curiosity by Markus Motum, which was all about a Mars space rover that had rolled the deserts of the red planet searching for clues to one of science's greatest mysteries: Is there life on Mars? It was an inspiring text that greatly supported our learning process.
Summer Term 1 2021
Music
The Ocarina is an ancient musical instrument which has been around for more than 12000 years. The Chinese used the instrument for song and dance. The Italians named it an Ocarina which means "little goose" when it arrived in Europe. In our lessons, the Owls enjoyed learning about technical control, playing tunes and playing together for the final performance.
The Owls did really well learning to play the Ocarina. Many thanks to Inspiring Music!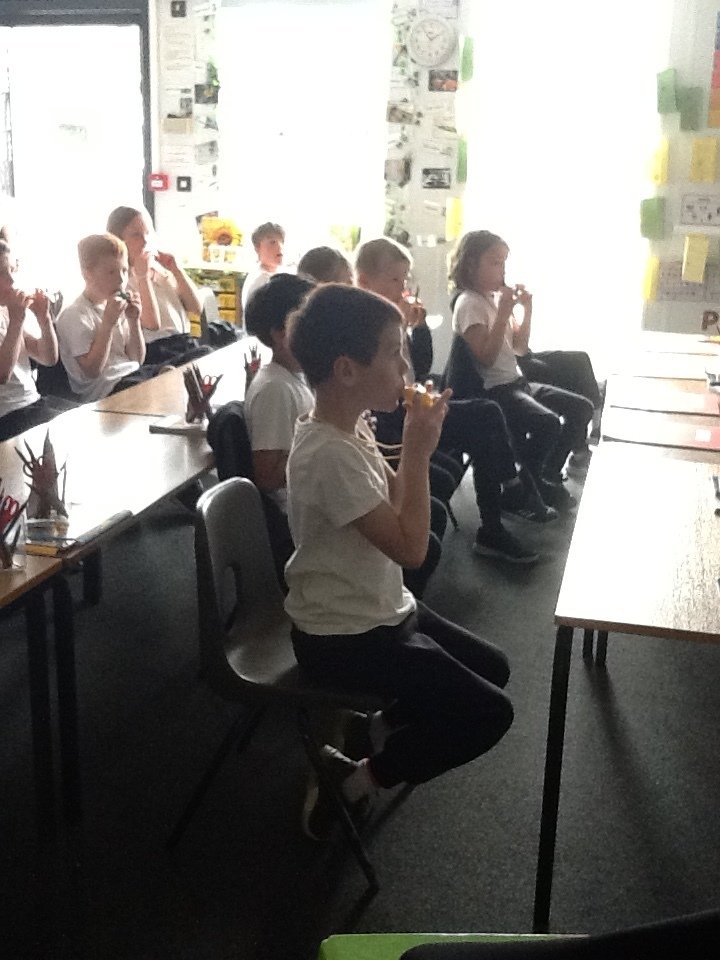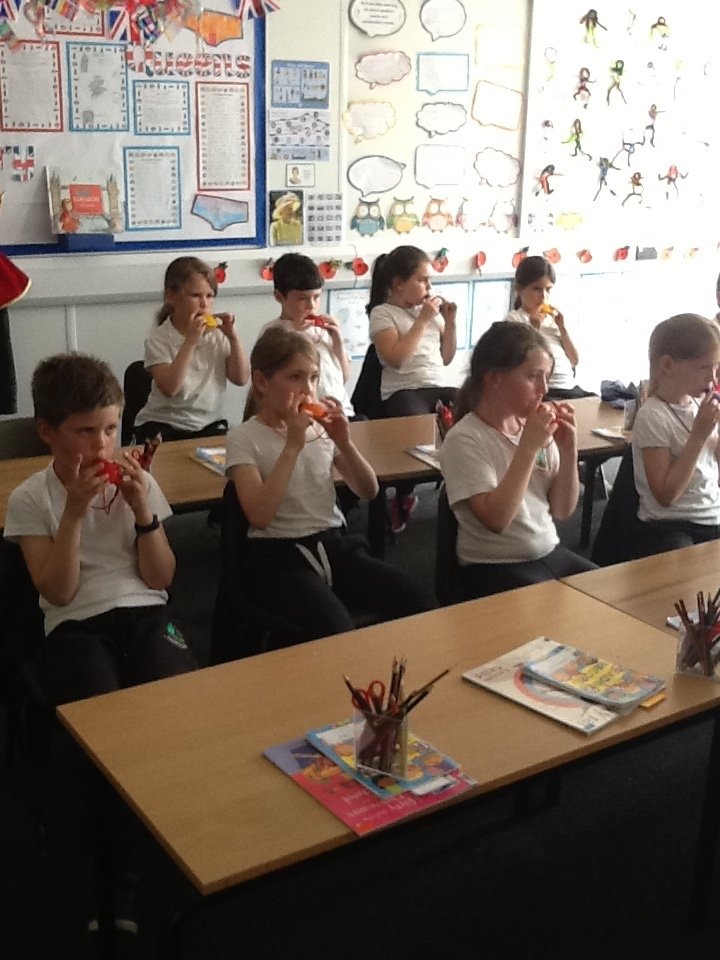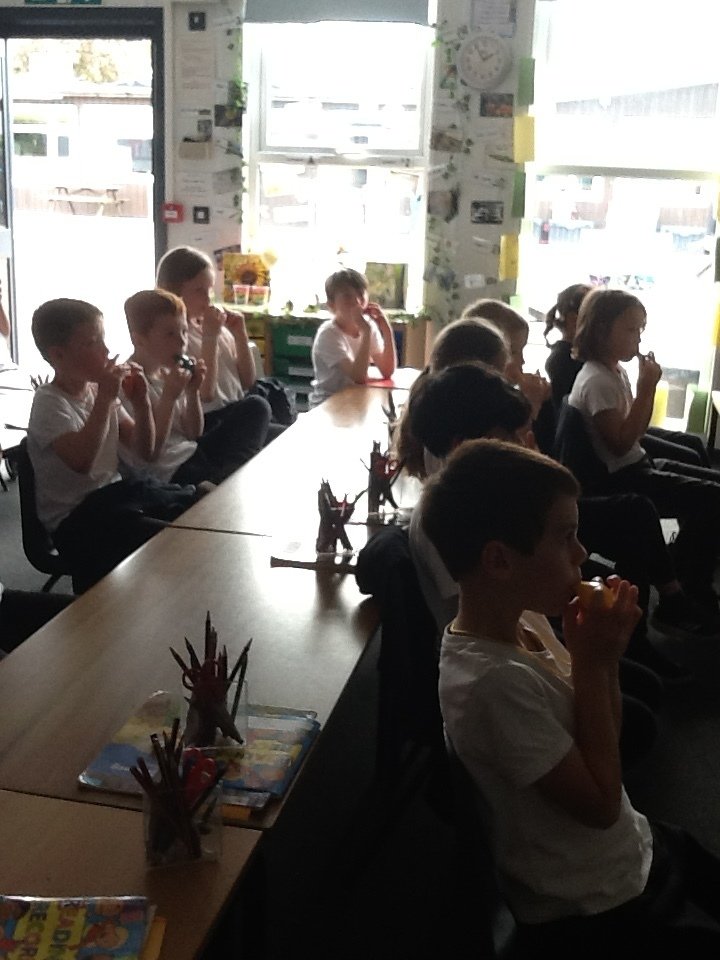 Design Technology
Perfect Pizza
Owls have been learning all about how to make Perfect Pizzas!
The owls have examined, described and categorised a variety of bread-based products. The children had great ideas about what breads would be good ideas for a pizza base and deciding upon their favourite tasty pizza toppings.
The Owls are all familiar with what a healthy plate looks like and are able to make and evaluate a food product based on a design. The children all enjoyed making their pizzas but the best bit was definitely eating them!!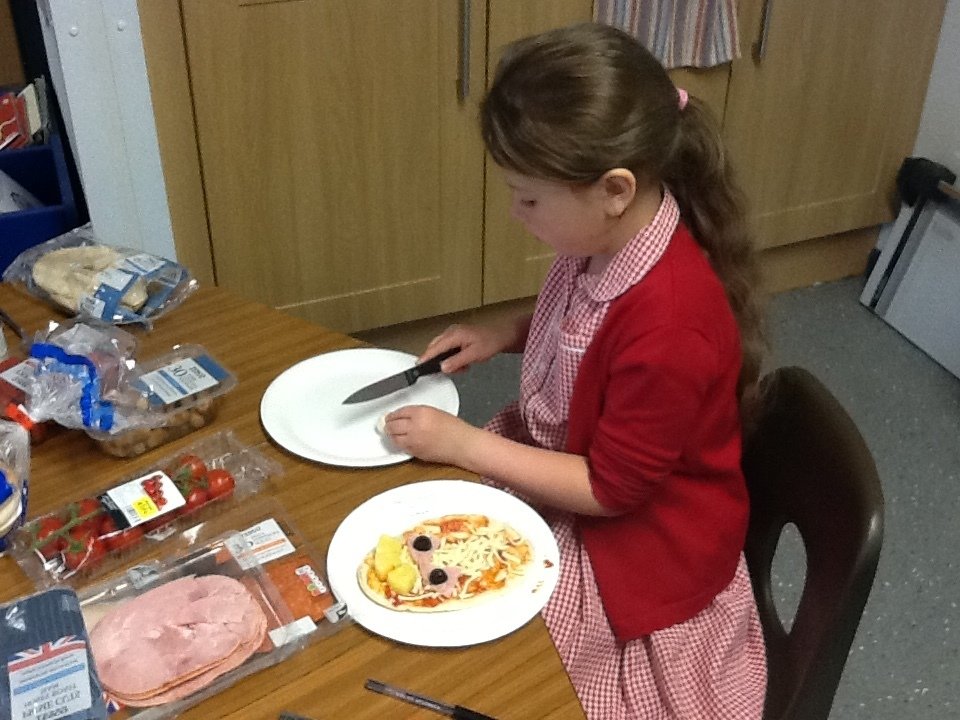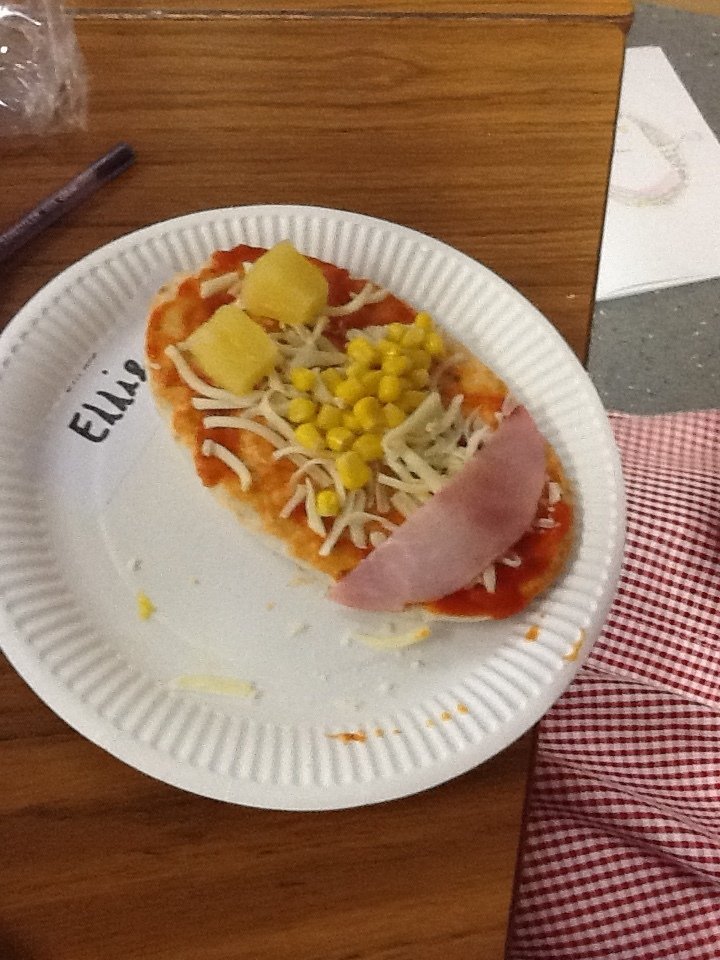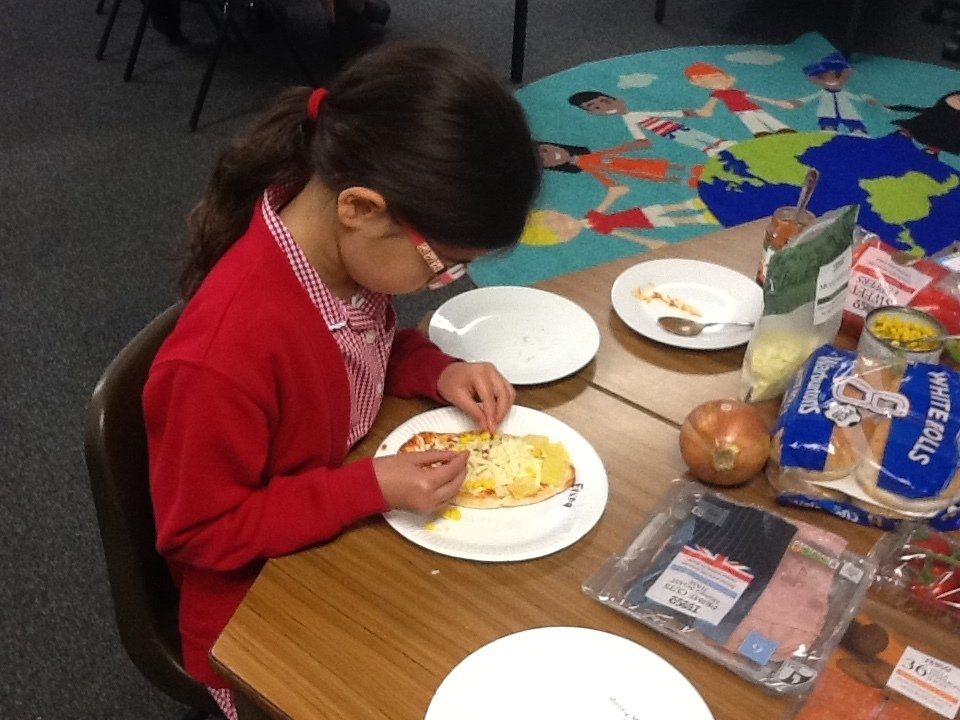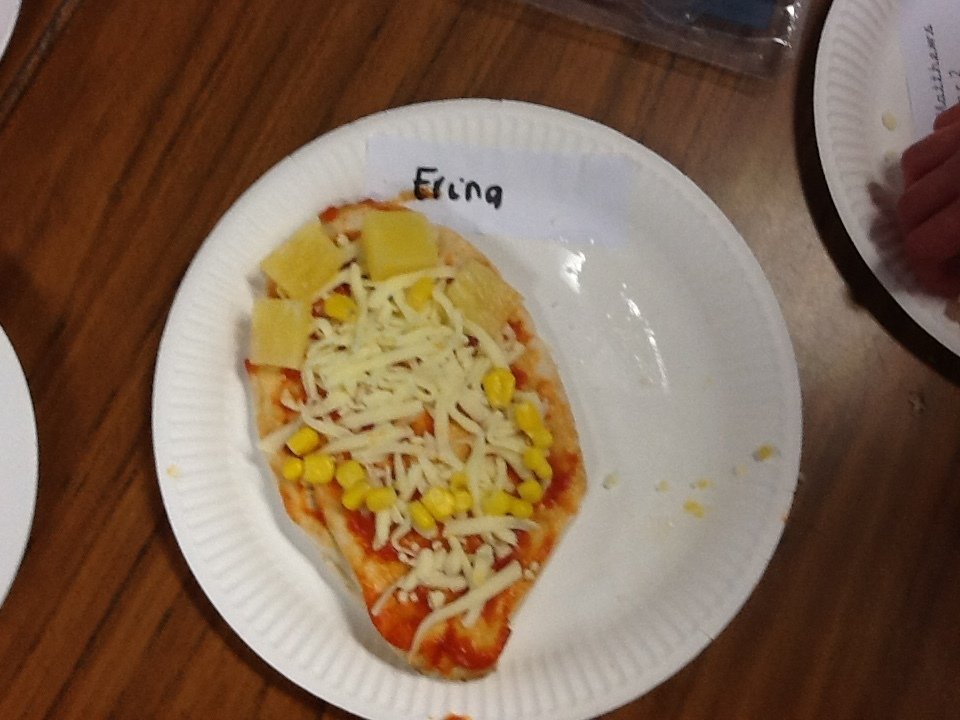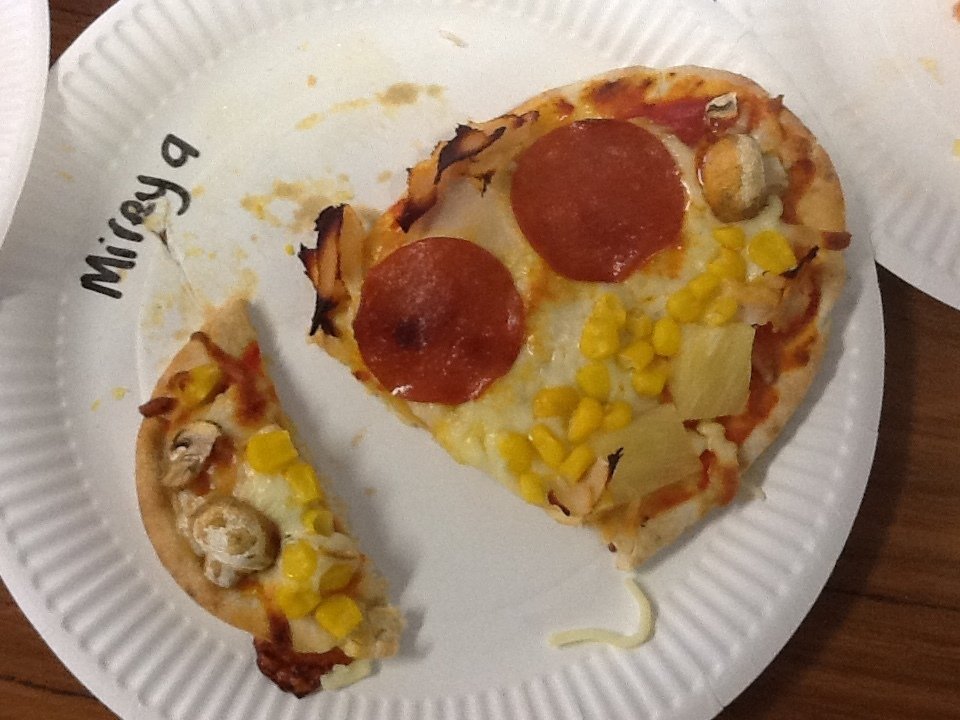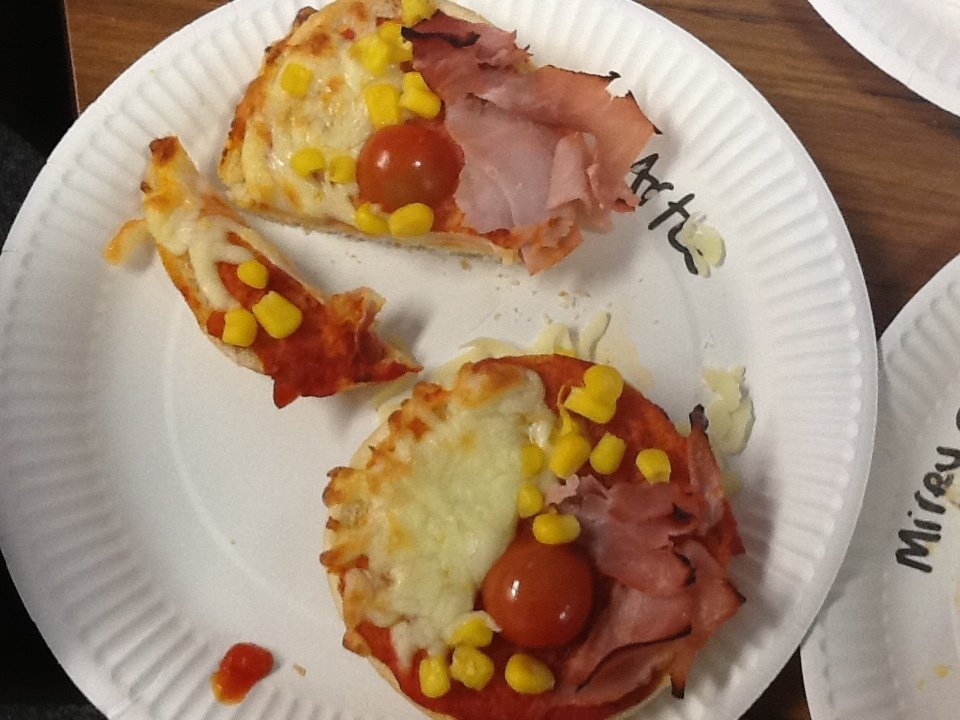 Autumn Term 2 2020
Design Technology
Delightful Decorations
Owls have been practising their cutting skills to make delightful Christmas decorations.
They have been learning how to do a running stitch and overstitch.
They have used their sewing skills to attach buttons and smaller pieces of fabric onto a larger piece of fabric.
When the children evaluated their work a common challenge was threading a needle!

The children have really impressed us with their sewing skills and will certainly be able to darn holes in socks!
Well done Owls!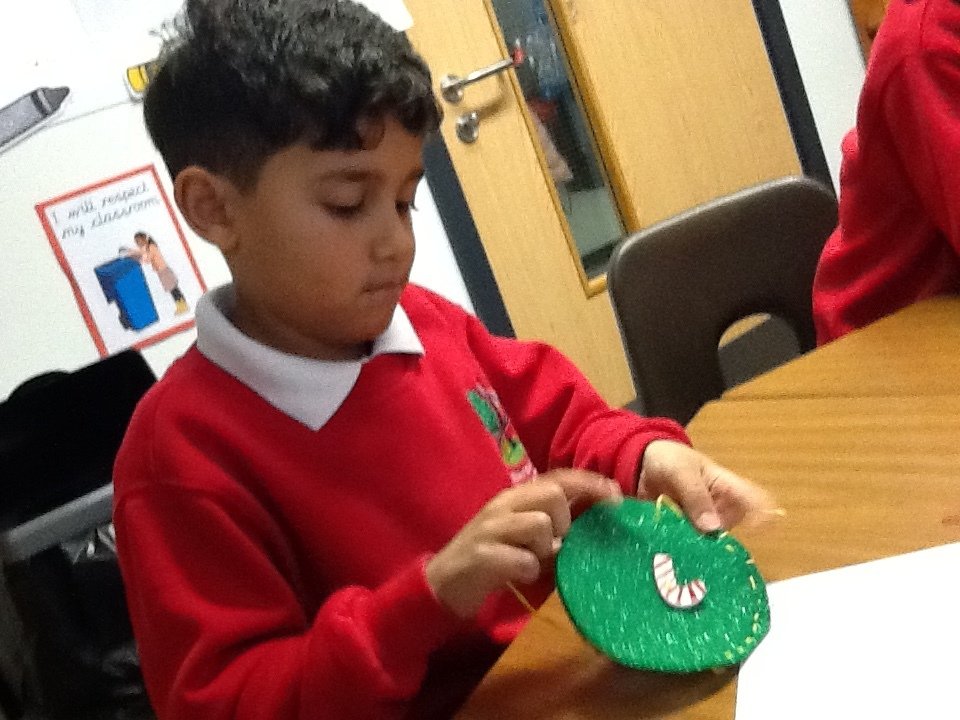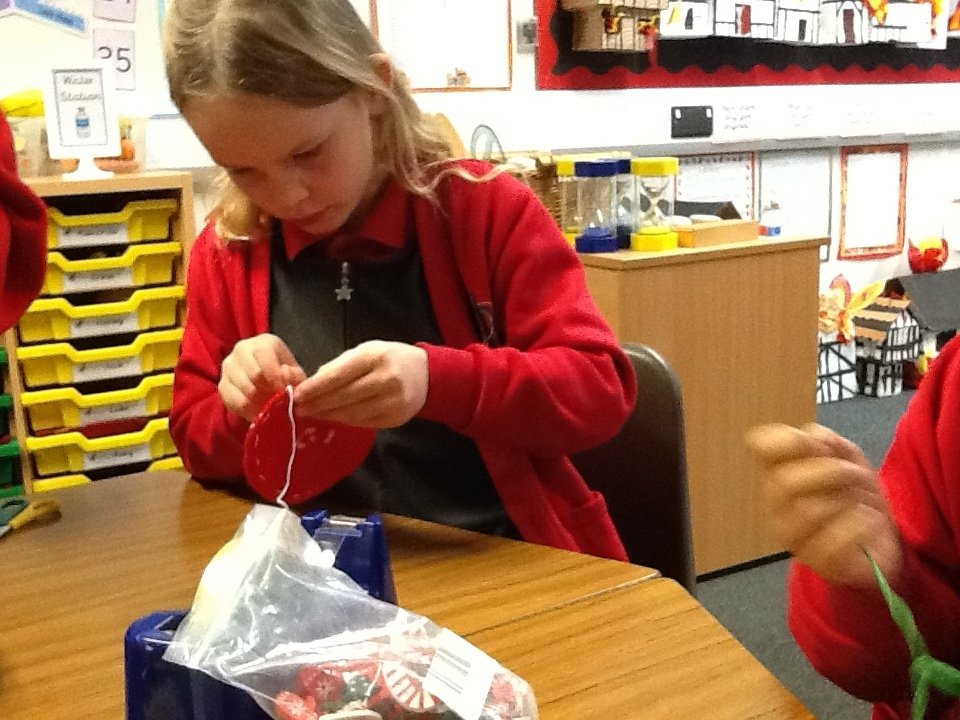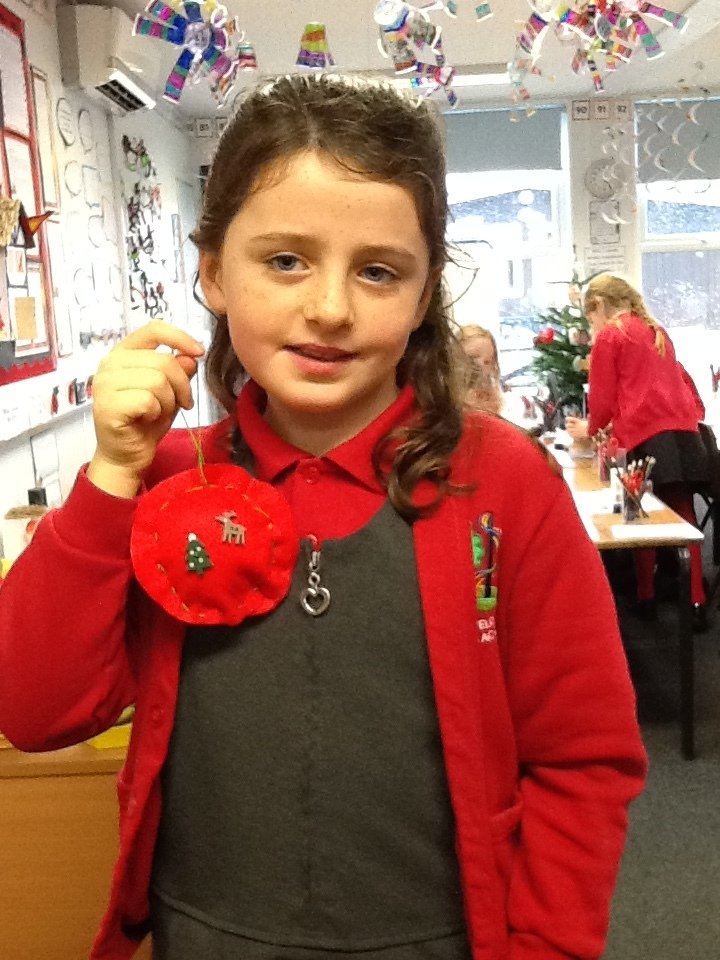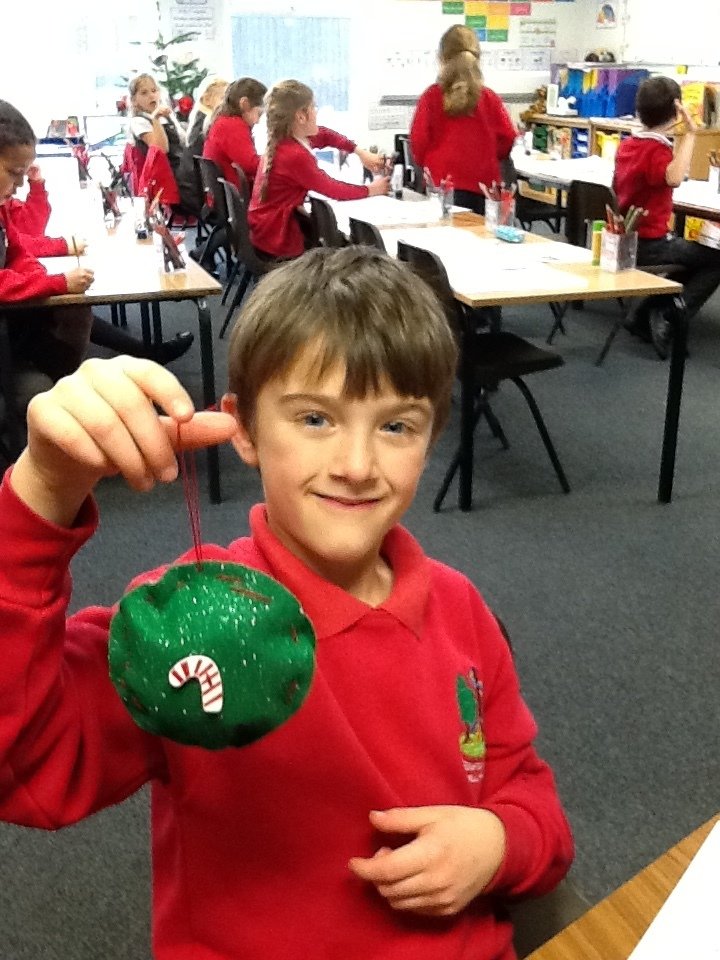 History
We have been learning all about The Great Fire of London.
The children in Owls have all made a model of a building that would have been around at the time of the Great Fire. The children all thought carefully about the materials it would have been made of. The children all know the houses in London in 1666 were mainly made of wood and had thatched roofs. The floors were covered in straw.
The houses were built very close together and this helped the fire to spread from house to house. A strong wind also meant that the fire spread quickly.
The children also wrote fantastic diaries as Samuel Pepys. They were all fascinated why he buried his precious wine and prized parmesan cheese!