Welcome to the Herons
Year 3 at Greenfield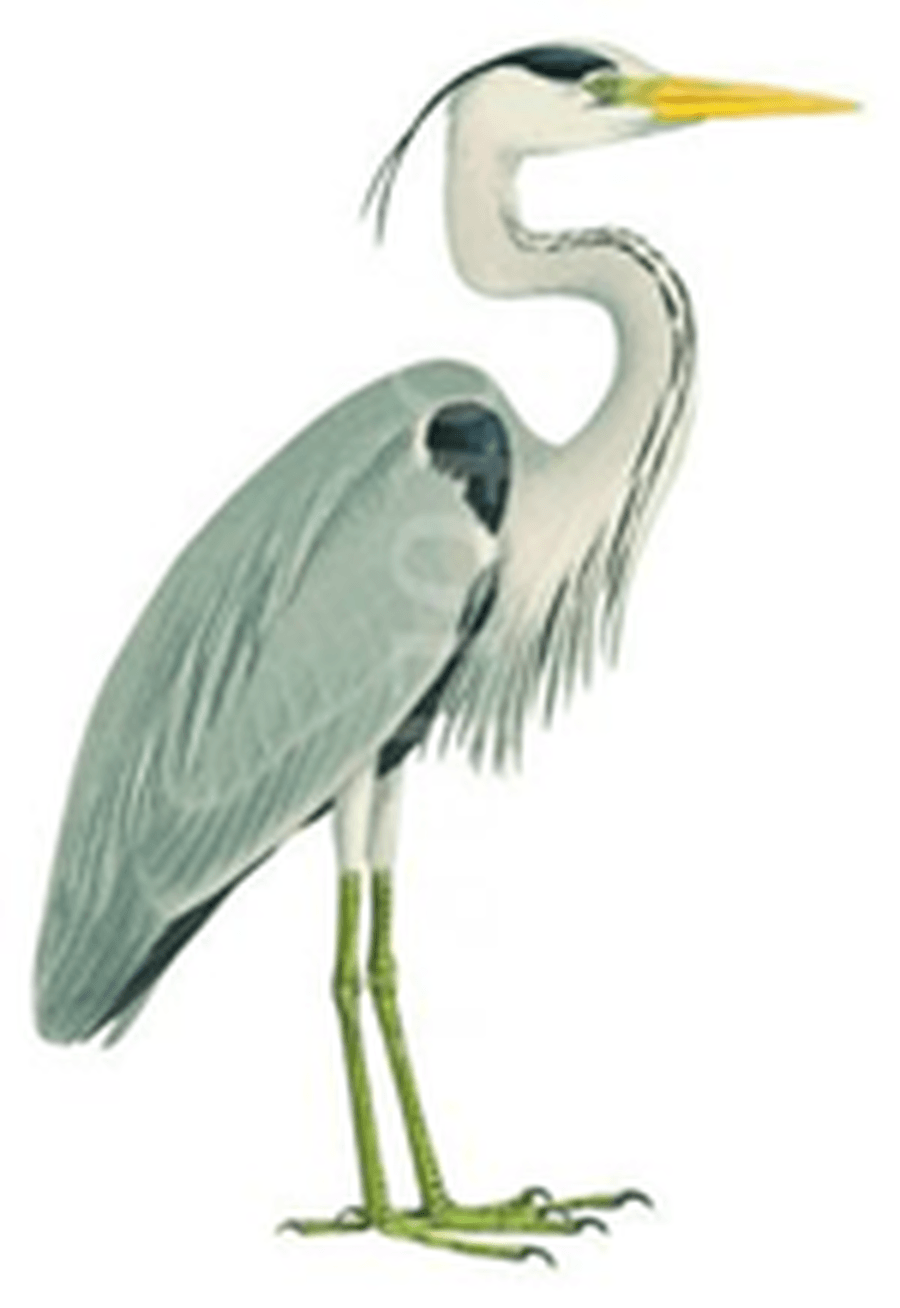 Herons start their day at 8:45am and finish at 3:30pm.
When arriving to school we encourage children to arrive promptly ready to start their day.
As children move from KS1 into KS2 they endeavour on their learning journey through developing their knowledge and independence further. Now that you are a Heron, you will on have one playtime in the morning.
We encourage reading daily in school through various forms (independently, in a group or with an adult). Children take their reading books
home each day and we encourage reading with a parent most evenings where possible. They will carry out a quiz when they have completed their book, to demonstrate their understanding of their reading comprehension.
Herons are able to revise their learning at home through weekly learning logs. Learning logs provide an excellent way of being able to show and share learning and research activities which they have completed at home. Two learning log tasks are set every Friday for children to then return on
the following Wednesday. Please make your learning logs as creative and positive as possible so that they are enjoyable. We are always excited to see
the work that they have produced.
Children are given spellings and multiplication tables to learn each week. We encourage practise of these both in school as well as home. They will be tested on these the following Friday.
Our PE lessons are led by Premier Sport and delivered twice a week. Our PE days are on Mondays and Wednesdays. The children enjoy their lessons led by Mr Cooksley. Boys and girls please have your hair tied up for school. Thank you.

Class Teacher - Miss Dyke
Teaching Assistants - Mrs Jones and Mrs Kirby
Summer Term 2 2022
The De Grey Mausoleum
This term, we have be learning about the De Grey family and their link to Flitton Church. We were very lucky to have had a tour of the De Grey Mausoleum where we were told all about the history of Flitton Church and the Mausoleum. We learnt some very interesting facts. We thoroughly enjoyed our time there.
Whipsnade Zoo
This year we have been incredibly lucky. We have visited a range of places to help us with our learning. We visited Whipsnade Zoo to help us with our topic animals including humans. We explored a range of animals identifying if they are carnivores, herbivores or omnivores. We all had a lovely day out.
Summer Term 1 2022
Grafham Water 2022
This term we went on a residential trip to Grafham Water. Whilst there, we did lots of exciting activities. We went sailing, rock climbing and practised archery. In the evening we did Bushcraft, where we made our own shelters. We loved our time at Grafham and made some great memories.
PE
This term Mr Cooksley has been teaching us Cricket. We have been looking at the different roles in cricket. We have practised batting, bowling and fielding. We have started to use these skills in games.
Spring Term 2 2022
Performance Poetry
This term we have been looking at performance poetry, exploring the poet Michael Rosen. The children have loved listening to Michael Rosen read a range of poems, especially 'The Torch'. The children created their own performance poems based around 'The Torch' on an experience of their choice. In class we performed our poems aloud and the children were able to use expression, exaggeration, a varied tone and some movement. They were great!
Spring Term 1 2022
In art this term, we have learning about famous artists around Europe focusing on drawing and painting. We have enjoyed exploring the different styles of art especially using the style of Michelangelo 'Painting on the ceiling'. The children re-created this by drawing underneath the table.
We thoroughly enjoyed this lesson!
Autumn Term 2 2021
In English, we have been exploring instructional writing. We have read a range of different instructions leading up to creating our own. We have explored instructional texts such as: Stone soup and How to wash a Woolly Mammoth. We thoroughly enjoyed following instructions on 'How to make a Woolly Mammoth'.
As part of our learning log activity, we were asked to create a model of the historical site Stonehenge. We also looked at the significance of the site, finding out: where it is located, what it was used for, and how the stones got there. The models that were created at home were brilliant!
Science
We have been learning about Rocks. We have carried out investigations, testing whether rocks were durable or permeable. We have explored a range of different rocks, analysing their properties and deciding if they are Igneous, Metamorphic, Sedimentary or Human made. We especially enjoyed learning about fossils and the history behind Palaeontology. We looked at a palaeontologist called Mary Anning and her discoveries. We thought about what it would be like to be a fossil hunter, and how careful we would have to be in carrying out discoveries.
DT
What a 'souper' time we had in our DT lesson!
We followed a recipe to make vegetable soup. Our soup had leeks, potatoes, carrots and green beans in it, and we all helped to cut, peel and measure out the ingredients.
| | | |
| --- | --- | --- |
| | | |
| | | |
Autumn Term 1 2021
World Values Day 2021
This afternoon we have explored 'World Values Day' looking at the value 'Trust'. In class we started our Values afternoon, reflecting on what trust means to us. The children came up with some lovely ideas. We then moved onto looking at building trust. For this we carried out trust building exercises.
We then ended our afternoon, creating our own 'Trust trees'. The children really enjoyed making these.
Here is some of our lovely work.
English
This term we have been looking at persuasive writing in adverts. The children have thoroughly enjoyed trying to sell me a range of products from toys to vegetables. We even got to make our own adverts on the computer using Purple Mash. Miss Dyke was very impressed with our computing skills and our persuasive techniques.
Black History Month
This month we have been learning about Black History month. We have explored many different significant influences, in our learning of Black History. We have looked at the link between how these amazing people showed the value 'Resilience', through our long inspiring conversations. The children could really focus on how they must of felt and how they overcome their challenges.
Music
We have been extremely lucky to have had Mrs Bland from Inspiring Music, come in and teach us how to play the J-sax.
She has taught us some catchy rhythms that we are beginning to play, as well as teaching us the notes B, A and G.
We love our instrument lessons and are looking forward to continuing them next term.
Geography
This term, we have been exploring the topic 'Countries and cities in the UK'. We have begun our studies, using maps and atlases to locate countries, cities and counties across the UK. We will be moving onto locating rivers and high grounds. The children have been able to locate the county in which we live in, and highlight some key landmarks in the area.
PE
We have been enjoying our PE lessons, looking at our passing skills and tag rugby. Mr Cooksley has been teaching us different passes, from an overhead pass to a chest pass, placing our hands on the ball with a 'W'. We have started to use these skills in games.
We have also been learning about the 'British Values'. Here is some of the lovely work we have produced on the individual British Values: Democracy, Rule of Law, Individual Liberty, Mutual Respect and Tolerance.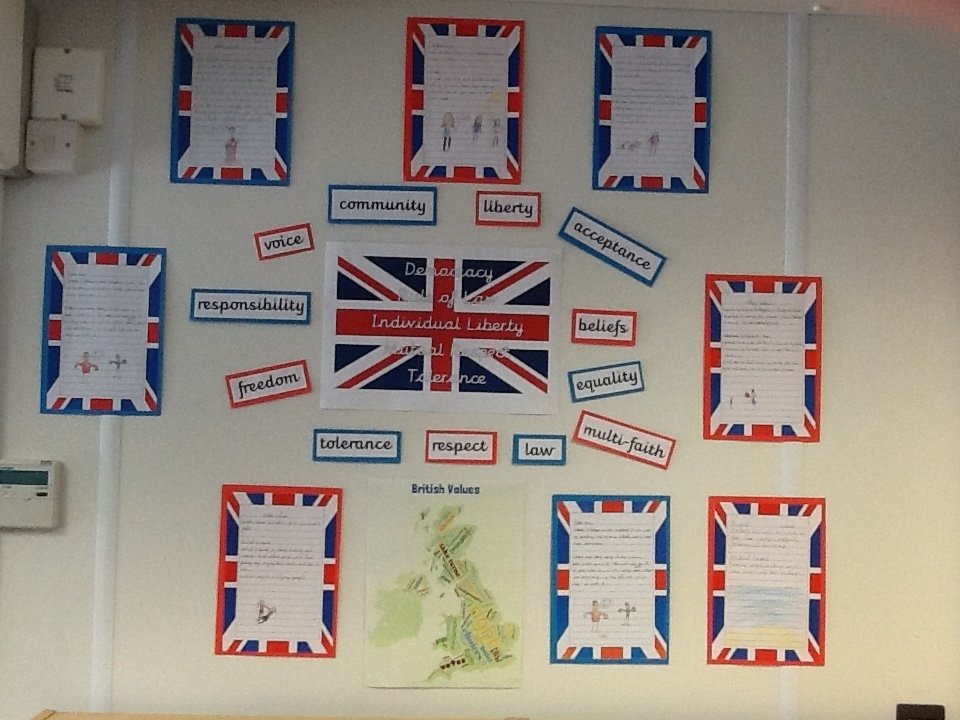 Summer 2 2021
This term we have been learning about our local history exploring the link between Wrest Park and Flitton Church. The children have enjoyed learning about the De Grey family and how Wrest Park has changed overtime. They especially enjoyed looking at how Wrest Park was used in the First World War as a hospital.
In English, we have been reading the story 'The Hodgeheg' and the children were able to use the plot to recreate their own versions. They came up with new animals to base their stories on.
We have explored light, and how it affects our eyes and bodies. The children designed a new book bag for school, using reflective materials so that children could be seen and stay safe on their walk to school.
Herons, have loved designing, making and evaluating photograph frames. The have explored a range of materials and how to use them to make a secure and strong structure, leading up to them making their own picture frames.
Here are some of our pipe cleaner constructions.
We have continued our Clarineo, lessons which the children enjoyed. They have worked really hard on using different notes when playing and varying the pitch.
Summer 1 2021
This term our topic has been about Local Geography. We have looked at the surrounding areas, including Flitton and Greenfield, identifying physical and human features and how the villages are expanding. The children have been engaged within this. We have applied and expanded on this knowledge through our English lesson, making our own information booklets about local attractions e.g. Flitton Moor and Barton Springs.
We have been looking at the artist Matisse and how he uses the technique of 'cutting with scissors' to create collages and layering. The children have recreate their own artwork in the style of Matisse creating their own version of Flitton Church.
They are amazing!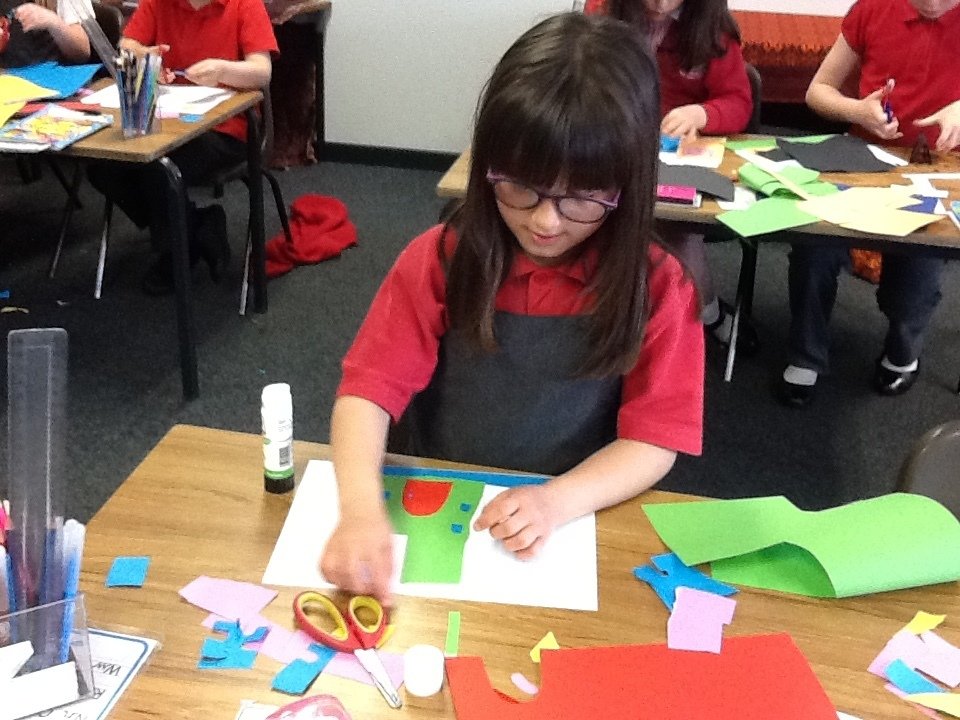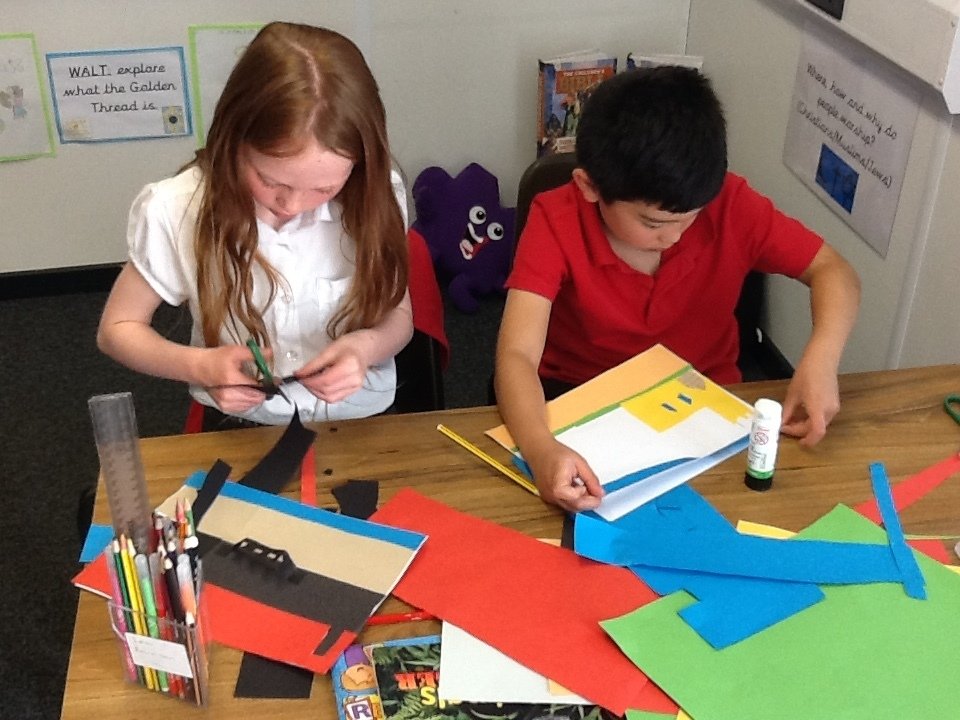 In our Science lessons we have been carrying out investigations on Plants. In class we all planted tomato seeds in pots and decided to investigate whether they would grow better/stronger in the fridge, dark cupboard or in sunlight. This allowed us to recognise what plants need in order for them to grow. The children recorded daily observations to track whether their plant was growing.
We have been very lucky this term to be learning the Clarineo. The children are enjoying the lessons and are working really hard on it. They have been working on varying the pitch from loud to soft. We are all looking forward to continuing lessons over next term.
Autumn Term 2 2020
This term we have based our learning around the Stone Age Period. As part of this topic, we have studied historical fiction, looking at the Stone Age Boy, How to Wash a Woolly Mammoth and Stone Soup. As part of this, children were asked to make a Stonehenge model with facts about the history of it.
To end our wonderful topic, we spent a day in the life of the Stone Age Period. We carried out Stone Age activities all day, basing our English around writing diary entries from a Stone Age person. In Maths, we solved word problems based around addition, subtraction, multiplication and division facts. To finish the day, we drew some lovely landscape drawings of Stonehenge. The children used a range of oil pastels to blend and shade the colours together.
Autumn Term 2020
In geography this term Herons are working extremely hard to explore our topic 'Countries and Cities in the UK'. Through this, children are learning about all of the capital cities in the UK and delving deeper into looking at the county which we live in and what geographical features we are surrounded by.
In science we are learning how to 'work scientifically'. The children have already been looking at some famous scientists and the skills they may need to have. We are now looking into carrying out some exciting experiments over the rest of the term where children will be able to observe, predict and carry out experiments leading to different results.