Uniform List
We like to feel that the children in the Academy wear their school uniform with pride.
At Greenfield & Pulloxhill Academy each school has its own colour uniform with the Academy logo. We encourage all pupils to wear school uniform so that they feel an integral part of their school and the Academy and are able to show pride in belonging.
As part of developing the whole school ethos, parents are encouraged to provide their children with the following uniform.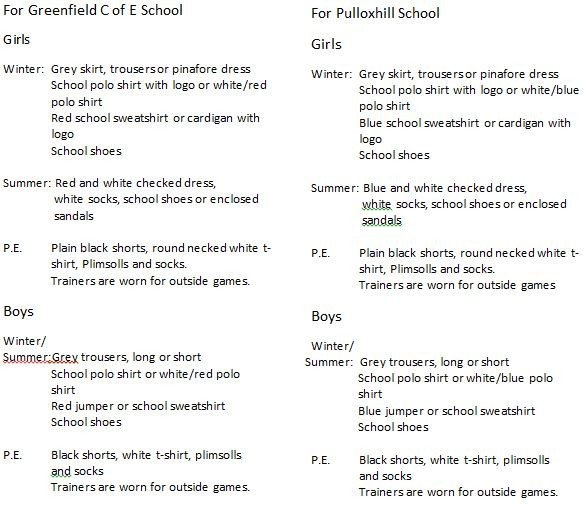 Uniform can be purchased from:
Flitwick Address:
Prestige Design & Workwear Ltd
46 - 48 High Street,
Flitwick,
Bedfordshire
MK45 1DX