Wrens Latest News
2018-2019
Spring term 2019
The Wrens returned from the Christmas break refreshed and eager to learn. We have had a very busy start to 2019 and have been working hard.
In Literacy The Wrens have been learning a variety of skills to help them develop their writing and particularly enjoyed being Poetry Detectives whilst learning about Chinese New Year and performing to the rest of the school.
Our Maths skills are developing as we continue to work on counting in 2's, 5's and 10's and begin to look at fractions in more depth.
In our Topic lessons we have been looking at our local area and what we can see and do close to home. The Wrens really enjoyed using compasses and looking at maps of Greenfield. We are now beginning to think about the seaside and will be looking into the different features of these locations.
Our R.E. lessons are focusing on Christianity and this term we are learning about the lead up to Easter.
The Wren' s have been really enjoying their P.E. sessions this term from dance with Miss Davis to tennis with Mr Cooksly.
2017-2018
Spring term 2018
This term the Wrens have been very busy. We were lucky enough to have an exciting visitor who taught us how to use clay to make sheep. We loved using different techniques to make fleeces for our sheep.
During our Art lessons we learnt how to draw and paint self portraits and learnt about some famous artists. In our D.T lessons we have made moving pictures, including Gerald the Giraffe. We also made special Mother's day cards.
We are enjoying being Eco monitors this month, using special equipment to make our school tidy. We thought about the 4 R's (Reduce, Recycle, Re-use and Refuse) in Waste Week. We made a special effort to not waste space when writing in our books, turn off lights when they are not needed and to make sure taps are turned off.
In our literacy we have been thinking about the story of Gerald the Giraffe and how he overcame his problem of not being able to dance. We wrote our own stories based on the book, acted the story, found interesting facts about giraffes, wrote poems and thought about our own achievements, what we can't do yet and how we will reach our goals.
In RE we have been focusing on Christianity and in particular the Easter Story.
Welcome!
The Wrens have settled into their new classroom learning all the new routines. We have loved doing R.M Easimaths in the ICT suite as a whole class. We have started our exciting topic of toys and had the opportunity to look at some older toys from the past. During our D.T lessons we have designed our very own Pom Pom toys we made them and look fantastic!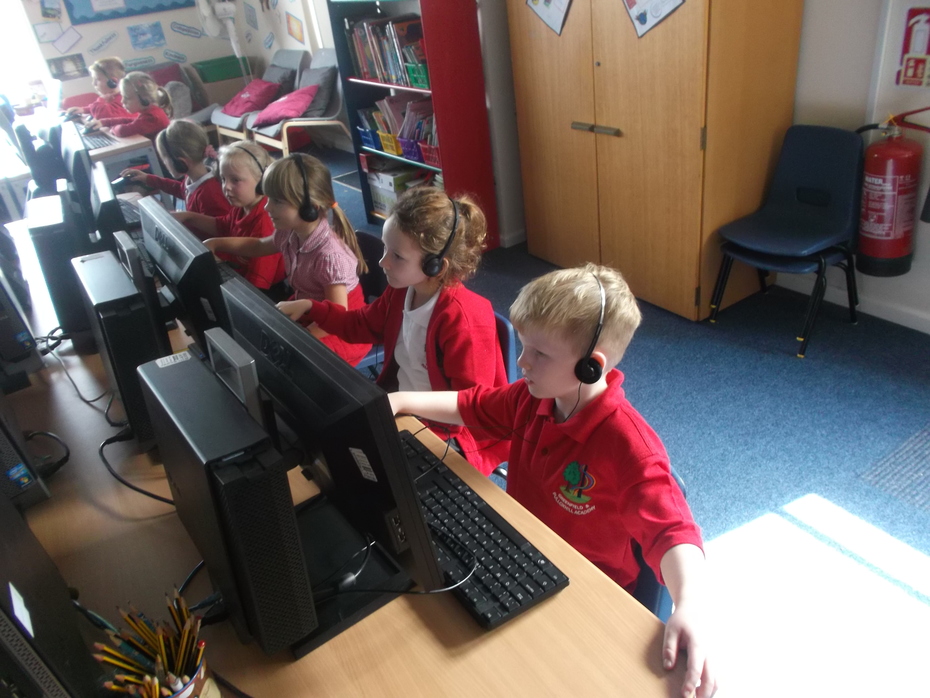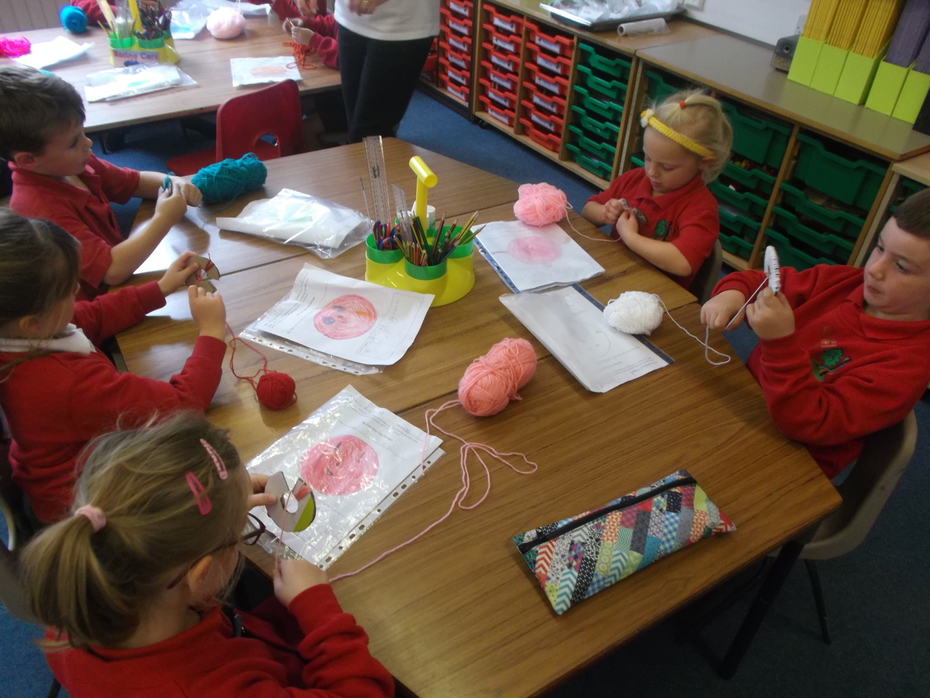 In Mathematics we have been learning about 2-D shapes, we talked about their name and their properties. The children loved exploring the environment outside to see what 2-D shapes we could spot! We made a tally chart and discussed which shape we saw the most and the least.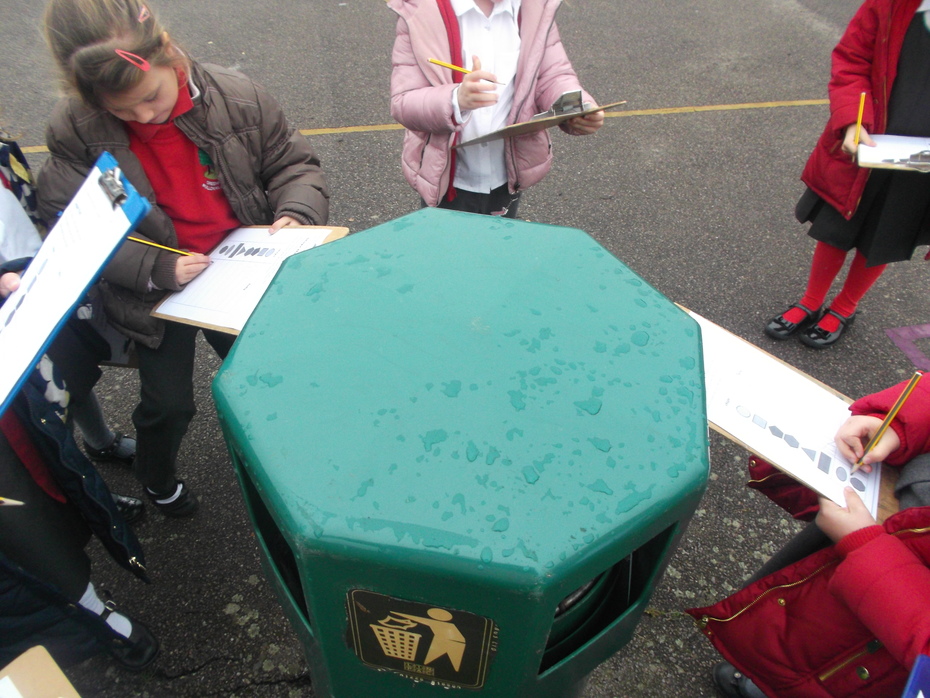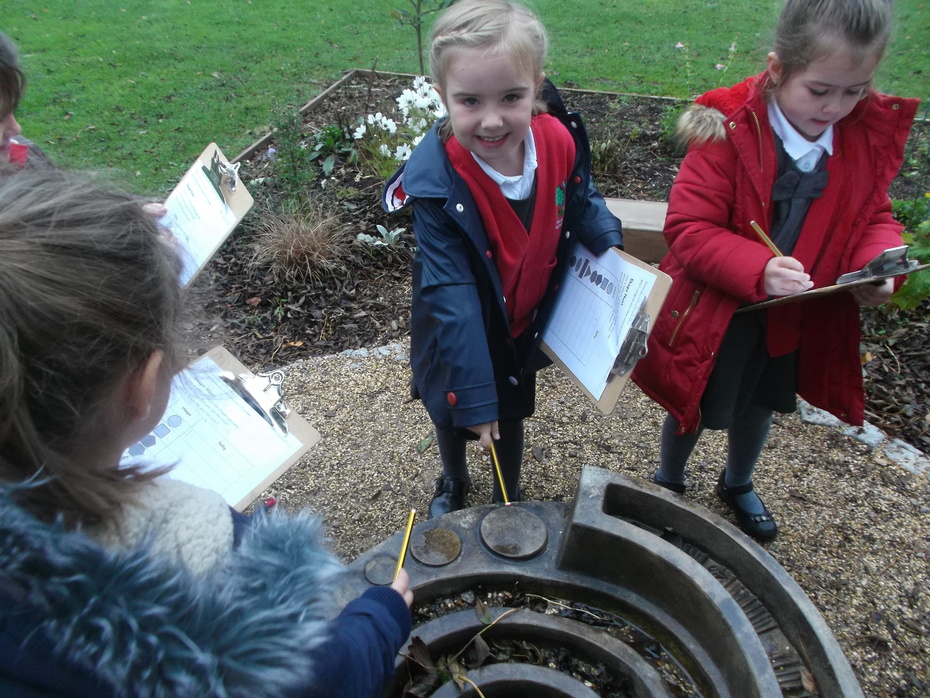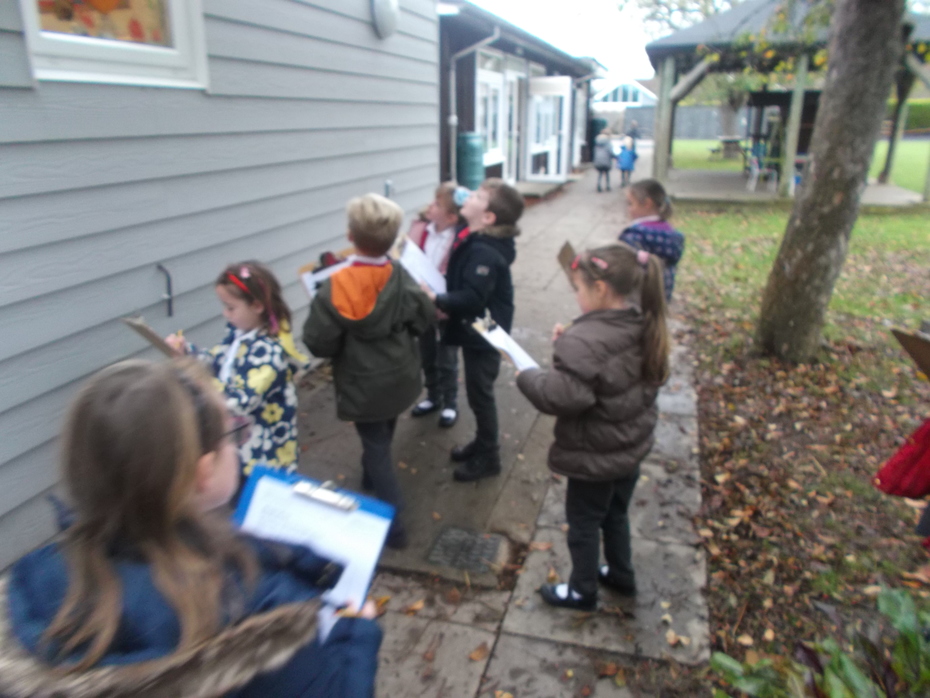 Summer Term 2017
Welcome back! We hope everyone enjoyed the lovely weather we had over the Easter holiday.
This term we will be learning about Florence Nightingale and other inspiring people, identifying plants, learning how to paint in the style of a variety of artists and identifying what we need to live a healthy lifestyle. We have lots of work to do and are looking forward to starting our topics.
Spring Term 2017
March
Woburn Trip
We had a great day out at Woburn where we had the chance to see lots of wonderful animals.
Clay Workshop
In the last week of term we were very lucky to have the opportunity to play with clay. Victoria Houghton came into Wrens to show us how to make a clay sheep. It was quite tricky to make the right shapes with the clay, we rolled it and squished it and made patterns in it, it was great fun. By the end of the workshop we had a flock of sheep which looked amazing.
Thank you to Father Christmas for arranging this treat for us.
Making Sandwiches
In DT this term we have made our own sandwiches. Before we could do this we investigated different food groups to find out which fillings would be a healthy option! Then we tasted some breads and fillings to decide which ones we liked and designed our sandwiches. We all had a go at grating the cheese and slicing the cucumber and tomatoes, that was the tricky bit! Then we made our sandwiches following our designs carefully. Then came the best bit, eating them! It was such a lovely day we had a picnic outside, they were yummy.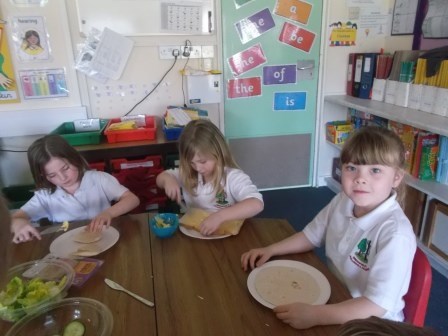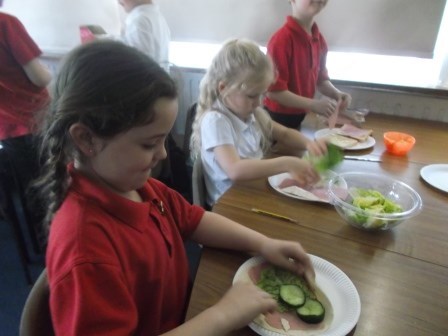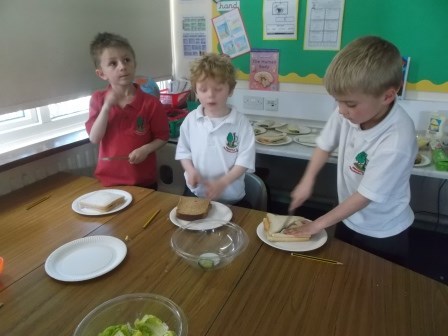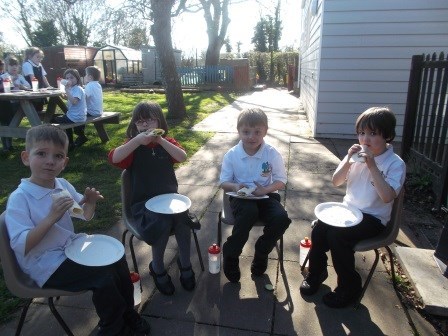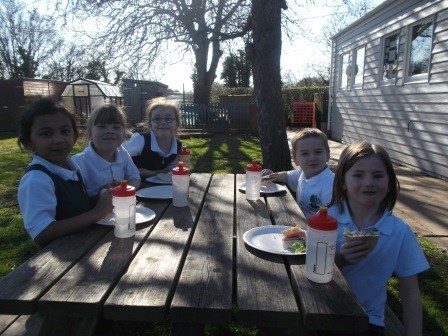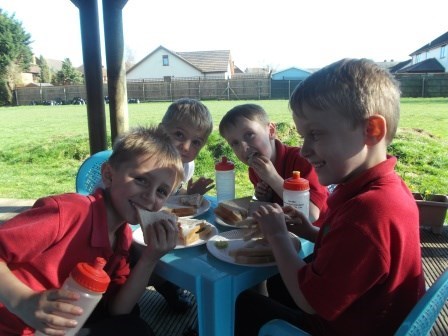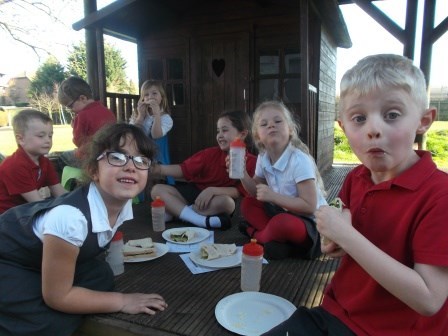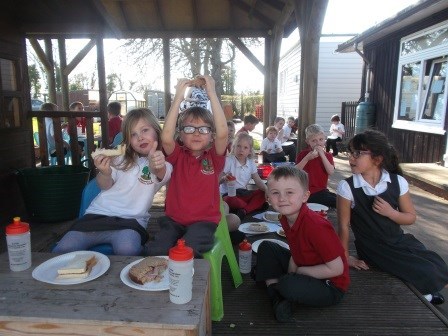 Visitors from Norway
As part of our International Schools Award, Wrens had some visitors from Norway.
The children compiled a list of questions about life in Norway. Our visitors had prepared a slide show to answer the questions. We learnt a lot about Norway.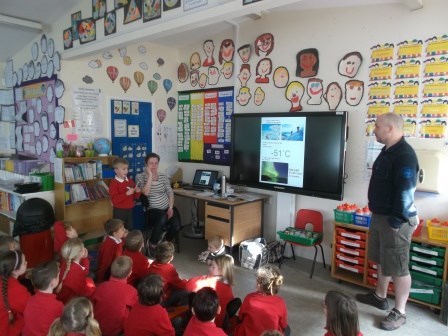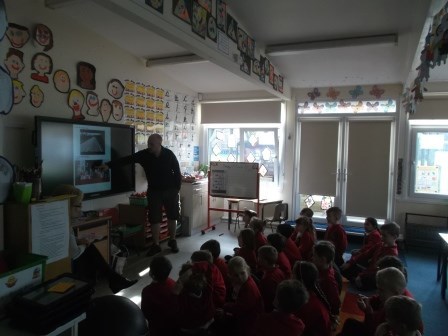 World Book Day
We enjoyed dressing up as characters from our favourite books for the day. Thank you to all those who helped provide such fantastic costumes! During the day we did a book scavenger hunt, searched for as many Where's Wally characters we could find, both real people and paper ones, and had stories read to us by both adults and Herons and Eagles. It was a very enjoyable day.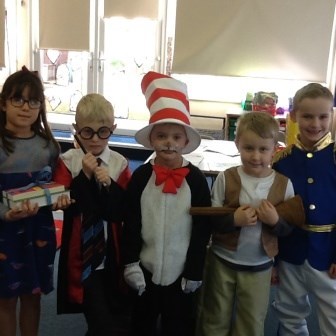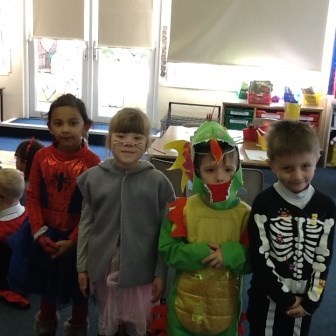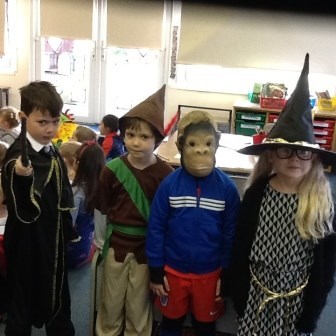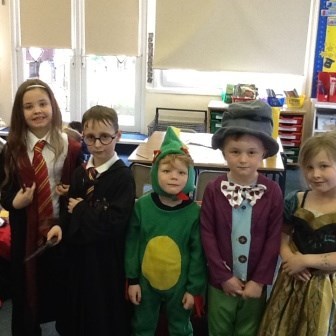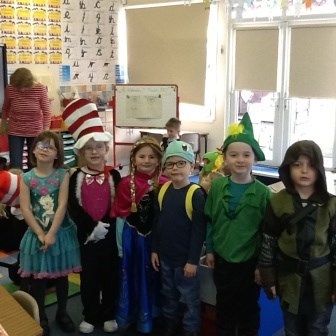 January
The Wrens have settled well into the new term and are enjoying their new topic, My World, in which we will be learning about ourselves and other animals, where we live and how to care for our environment. We have already been trying out our artistic talents as we learn how to draw portraits!
In English we will continue to focus on phonics, finding out that there is more than one way to spell the same sound. We will also be developing our creative writing and our understanding of grammar and punctuation.
In Maths we will begin to look at 3D shapes, fractions and time.
Autumn Term 2016
December
We have had fun making our Christmas character pom-poms, it took quite a long time to wind the wool round to make a fluffy pom-pom. Then we had to follow our designs carefully to add the faces and features. We made a variety of characters including snowmen, Rudolphs, Santas, angels, penguins, robins and an elf!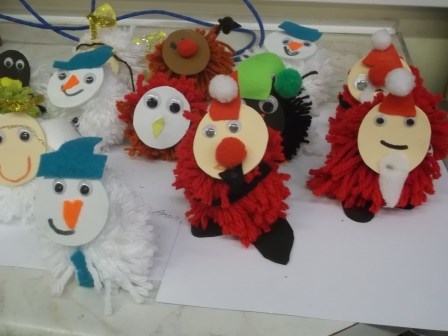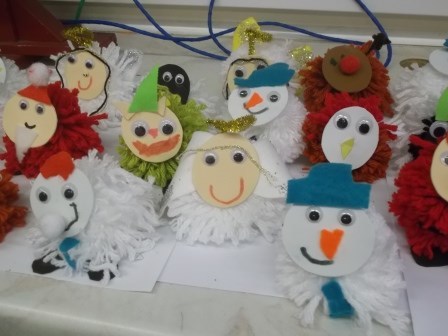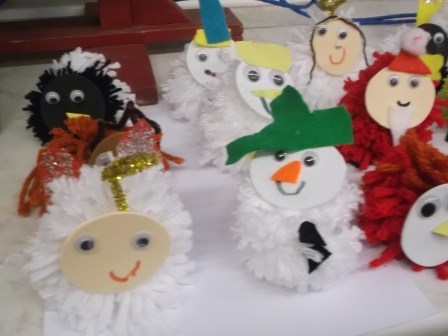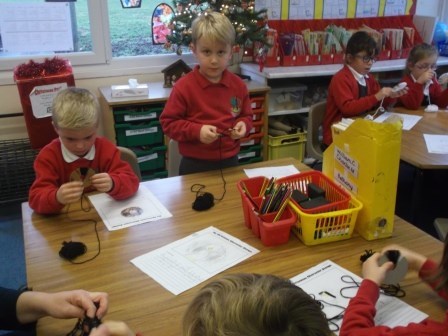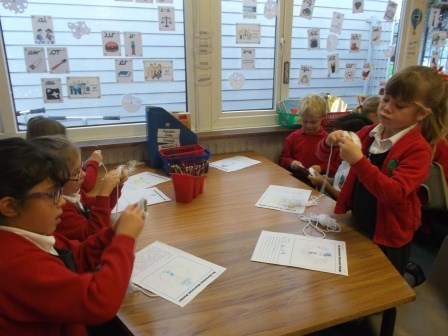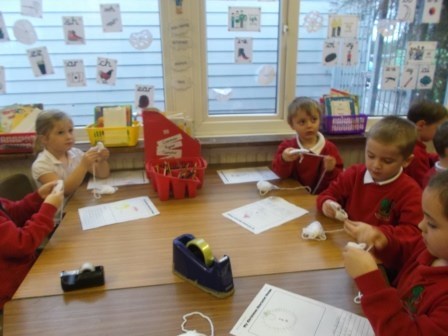 Christmas with the Aliens
The Wrens all performed wonderfully in our play, Christmas with the Aliens. They had worked very hard to learn all the songs, actions, words and where to stand on the stage, they certainly did us proud, well done Wrens! Thank you for all the super costumes, they all looked fabulous.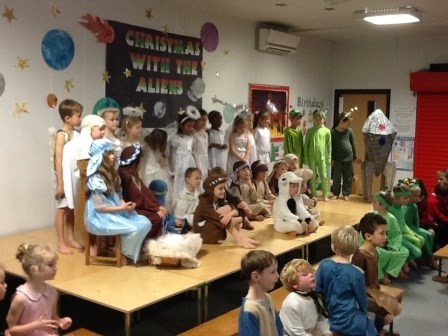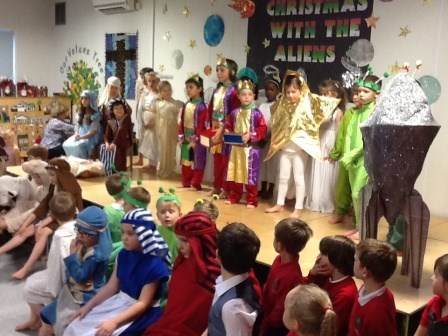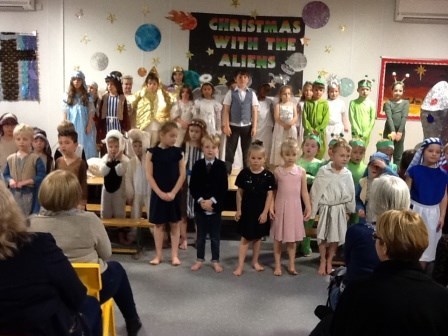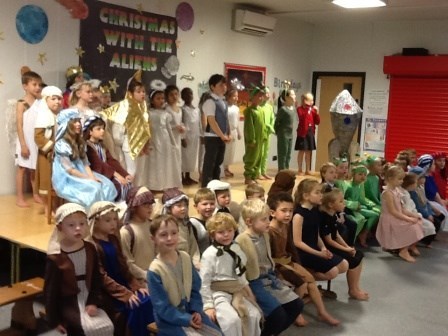 November
We finished our Art unit on paper art by making these wonderful paper sculptures. The Wrens enjoyed using the techniques they had learnt to twist, curl, fold and cut paper to create them.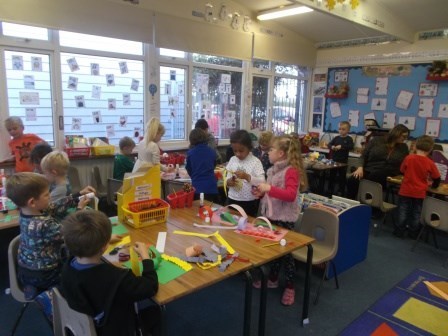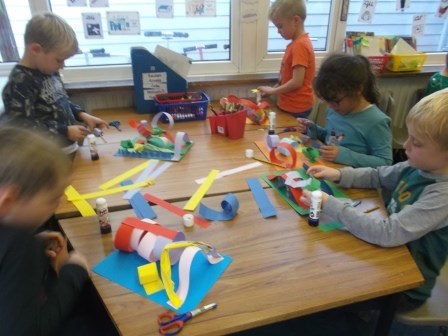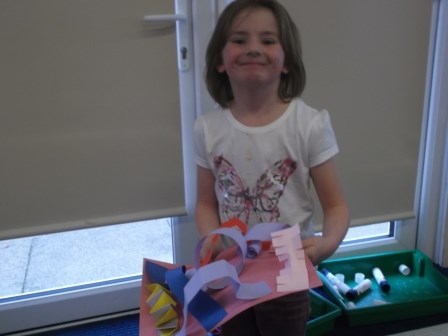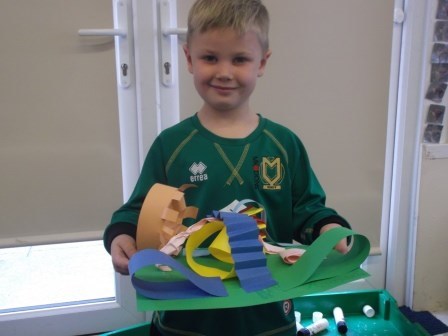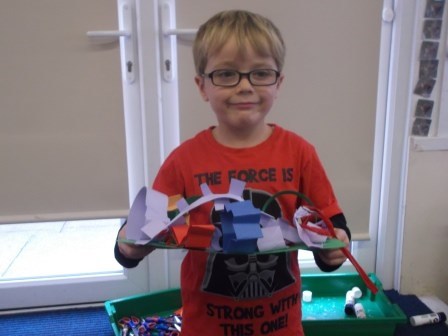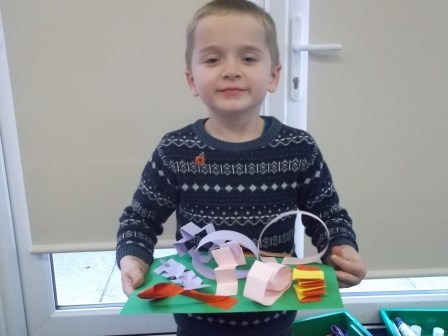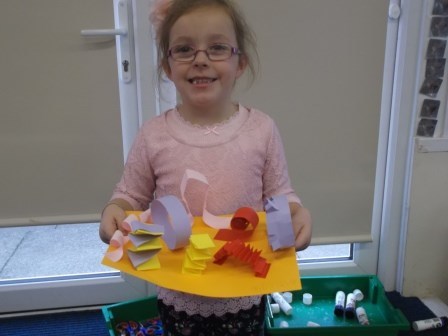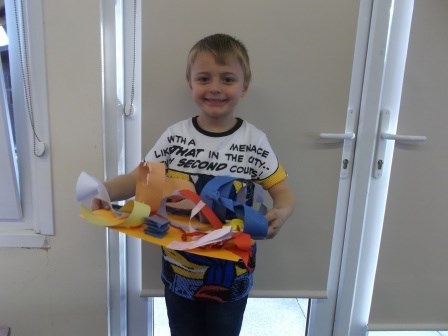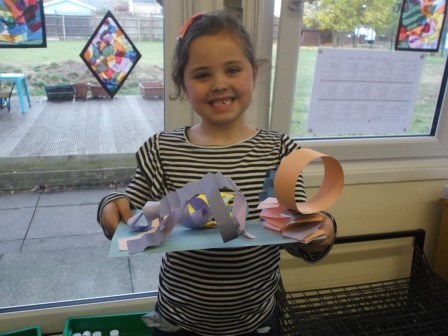 October
Luton Museum
On the last day of the half term we were very lucky to have a visitor from Luton Museum who brought lots of toys for us to investigate. We saw toys that our parents, grandparents and great-grandparents would have played with. Some were over one hundred years old! We enjoyed handling the toys and discovering what they were made out of and how they worked. We worked together to sort the toys in a timeline from oldest to newest.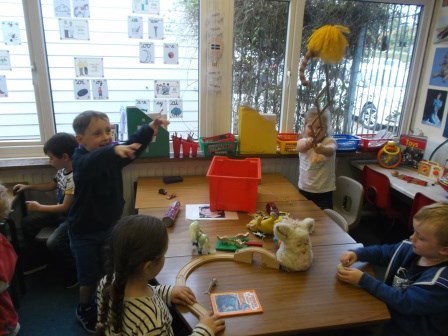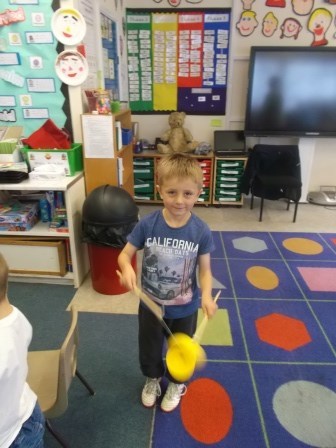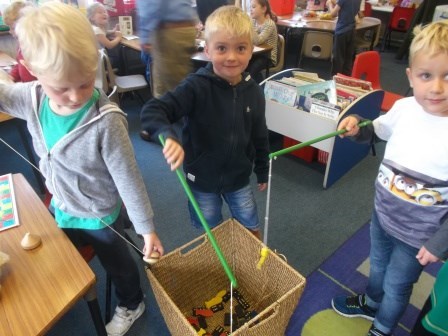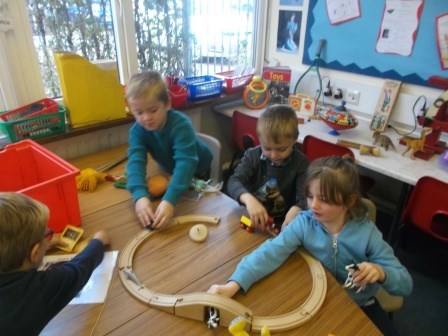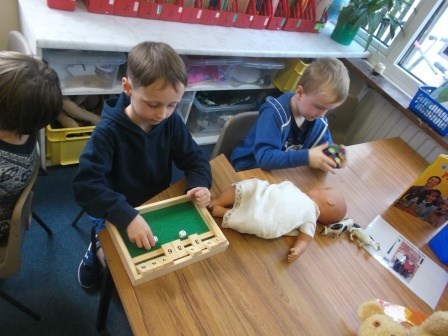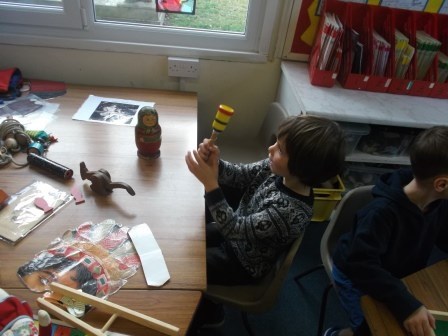 In Art we have made these lovely stained glass windows. We discovered that tissue paper was the best paper to use because it is so thin that it lets the light through. They look very effective on our classroom windows.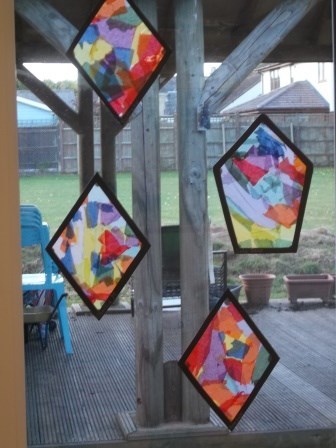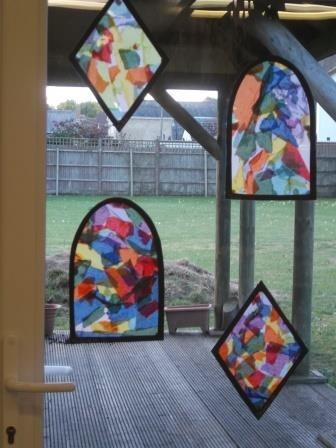 September
The Wrens have settled in well and are getting used to the routines of Year 1. Our topic this term is " In the Past" and we have already shared our own favourite toys and are learning how they are different to those in the past.
We have also been learning about our feelings and emotions and have done some lovely work to display in the classroom.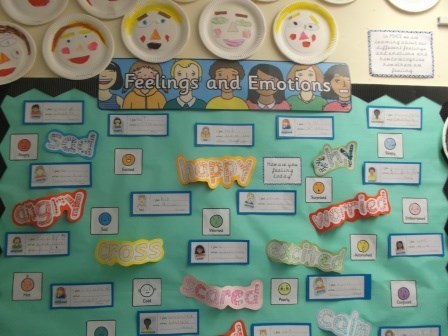 In Art we have begun to explore lots of different types of paper and had fun making collages out of as many different ones as we could find! We have also made some shapes silhouettes.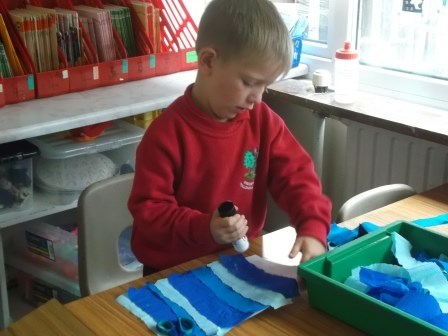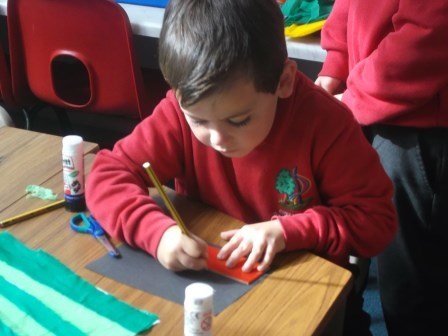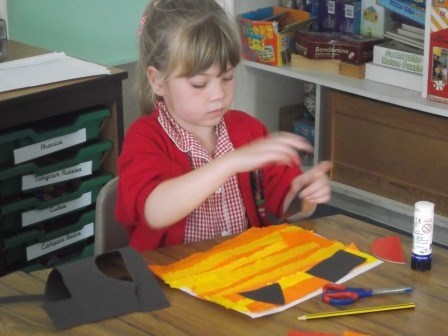 We particularly enjoy RM maths and every day someone will ask, "Are we doing RM today?"