Latest Events
World Values Day - 19th October 2017
Today we celebrated World Values Day. All classes worked together; reading stories about Values, talking about Values, writing about Values and creating collages about Values. The Robins and Ducklings created some wonderful collages all about Friendship and made friendship bracelets as a gift for their friends. Wrens read the story 'Rainbow Fish' and talked about what made a good friend, they decorated their own fish and wrote all about what it takes to be a good friend. The Owls created acrostic poems all about the Values we try and live at home and at school. The Herons co-operated to carry out team building tasks where they had to think about and work with each other. Eagles worked hard together to create jigsaws all about the Values.
Harvest Festival Greenfield October 2017
We celebrated our Harvest Festival this month. It was lovely to see so many parents, grandparents and friends at the celebration. Each class performed a song or poem and we sang some of our favourite Harvest hymns. Thank you to everybody who kindly donated food for the event.
York Visit July 2017
Flamingoland!
Latest photos from York: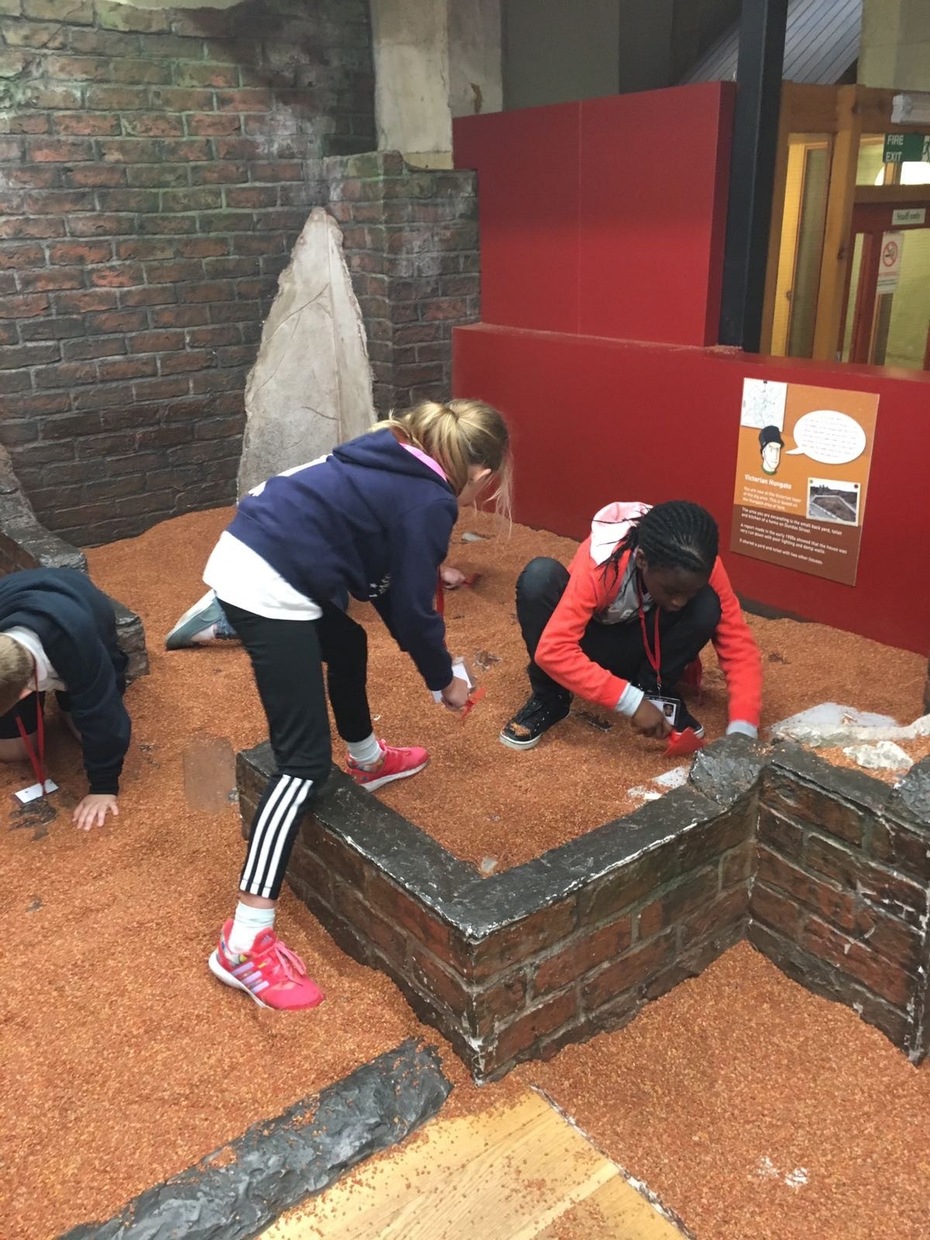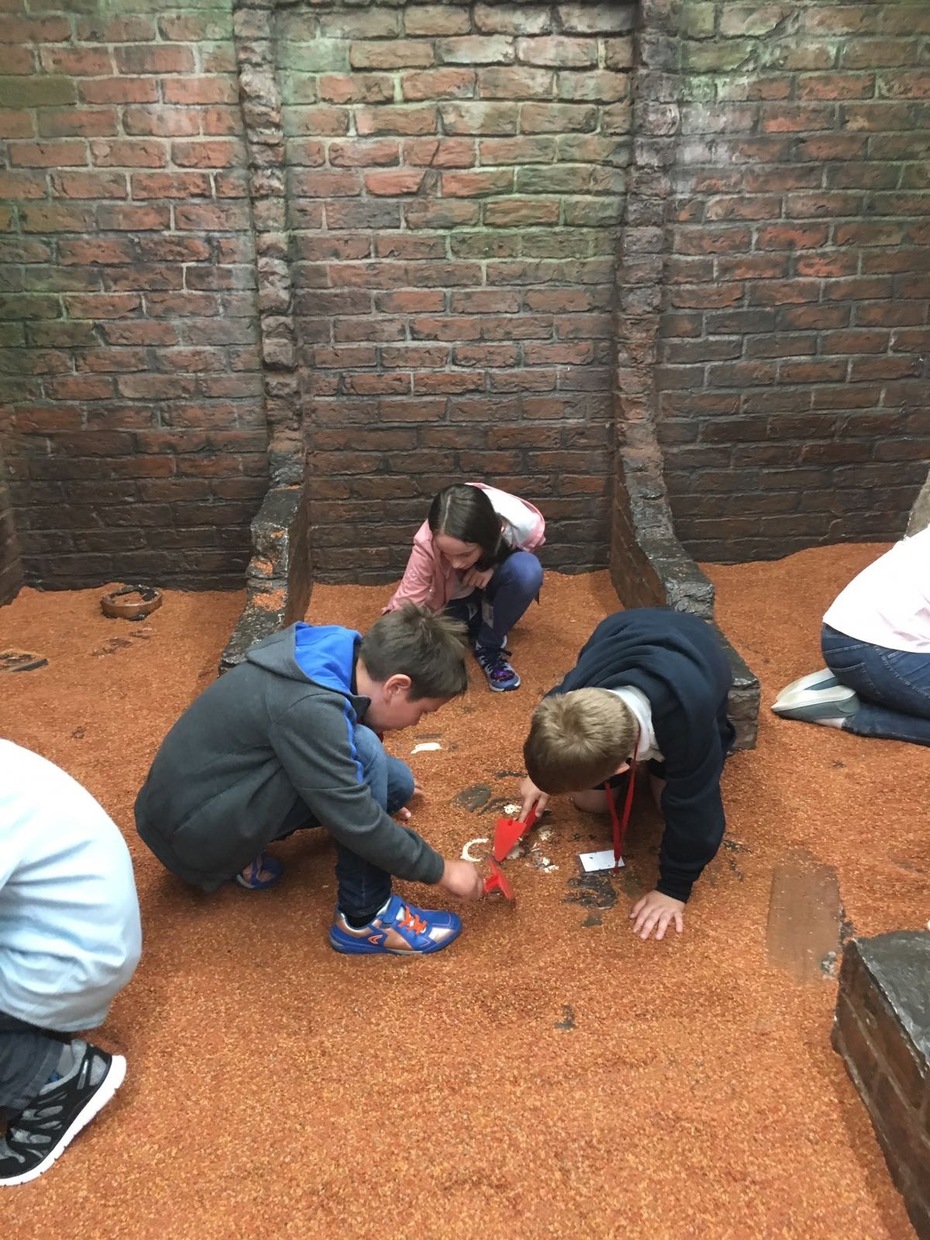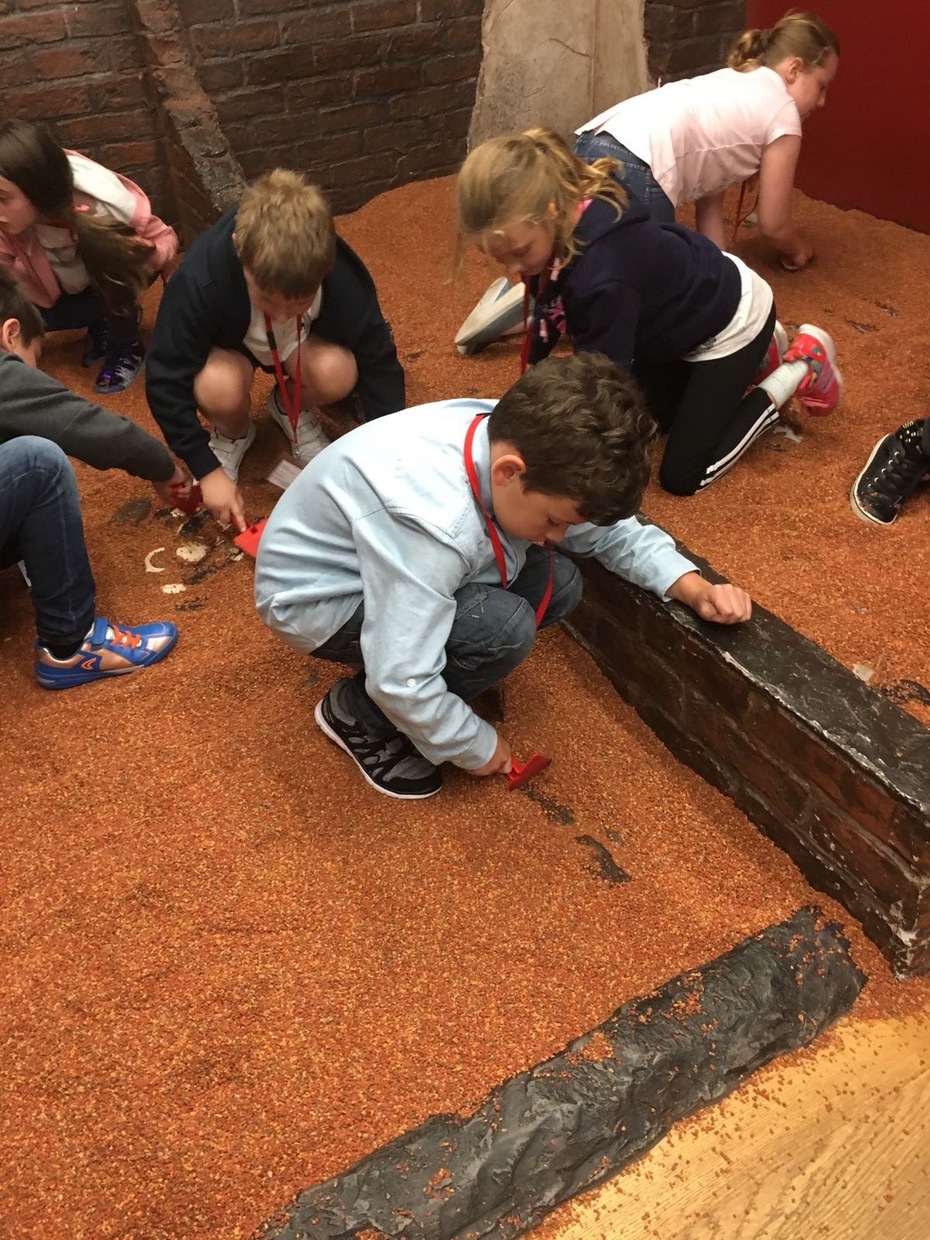 A number of Year 4 Eagles and Dragonflies set off for their visit to the historic city of York this morning.
Everyone has enjoyed their first day:
Spring Term 2017
World Book Day
We celebrated World Book Day on the 2nd March by dressing up as a book character. In collective worship we sat with our teachers while they read us one of their favourite stories. In the afternoon we shared stories with other children in the school.
Autumn Term 2016
Gymnastics After School Club
Children in the Wrens and Owls have enjoyed an after school club provided by Mr Cooksley from Premier Sport. They have been enjoying learning gymnastics and had great fun too. They finished their session this term with a mannequin challenge!
Christmas Productions
All the children in school have been working really hard learning lines, songs, actions and stage directions for their Christmas plays this year. We can't believe they are over for another year! The staff are extremely proud of all the children for the fantastic Christmas productions they have done. We started the Christmas play season with the Robins and Duckling wonderful play 'A Wriggly Nativity', Wrens and Owls performed the fantastic 'Christmas with the Aliens' and finally Herons and Eagles performed the amazing 'Egyptian Nativity'. The children performed and sang beautifully and very enthusiastically, a great time was had by all. Well done everybody!
Barn Nativity
The Eagles were very lucky to be invited to see a Barn Nativity in Clapham, Bedford. We arrived and were taken round the garden by a narrator who told the Nativity story. Throughout the garden were re-enactments of various parts of the Nativity story, ending in a barn with Mary, Joseph and Jesus. Shepherds and wise men visited with gifts and there was even a real donkey! It was a very special afternoon and we had an amazing time, thank you to everyone involved and for inviting us.
Christmas Decorations
On Wednesday 1st December we had a very special Collective Worship to celebrate the beginning of the festive season. All the children had been asked to make a Christmas decoration to hang on the tree. During the Collective Worship we sang Christmas carols whilst we hung our decorations up. The tree looked amazing with such a variety of lovely decorations. Well done everyone!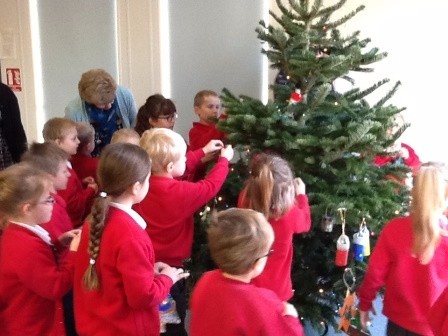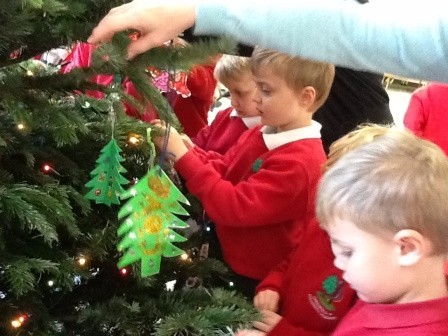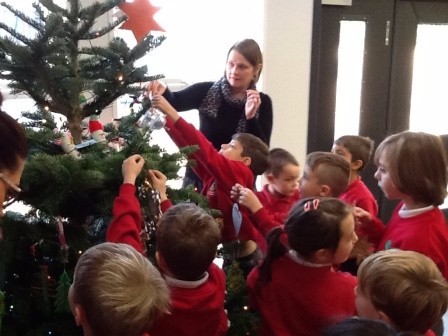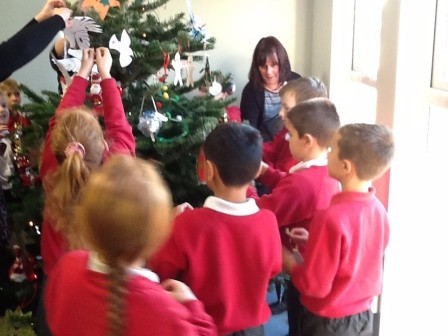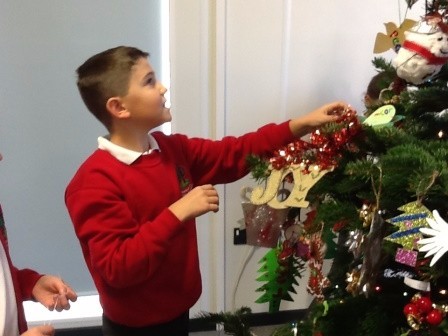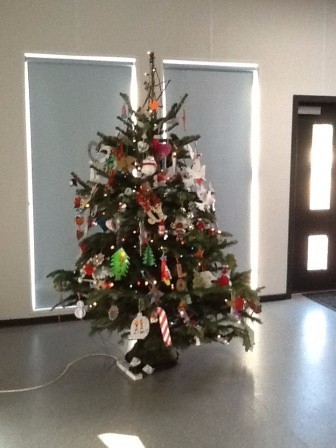 Previous News
July 2016
Activity Week
This week we have had lots of fun experiencing lots of different activities based on the Olympics and Rio carnival. The week started off with Sports Day. There were lots of races in the morning and in the afternoon there were lots of team building sports which were great fun. It was lovely to see everyone competing well and showing their values.
On Tuesday we had great fun learning circus skills. Nigel, Tracey and Sian from Concrete Circus helped us to experience a wide variety of different circus skills including, juggling with scarves, poi, hula hoops, balancing on a large ball, stilts, diabolo, devil sticks and spinning plates. We were also very excited about having a go on the aerial hoop and silks. At the end of the day, we were treated to a display a circus skills show. We were all amazed at how talented Nigel, Tracey and Sian were.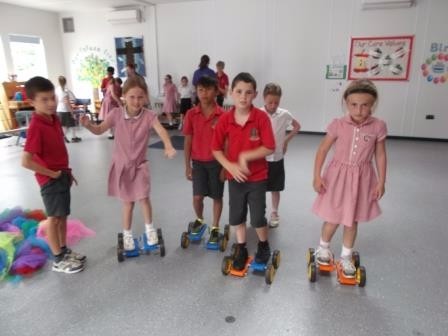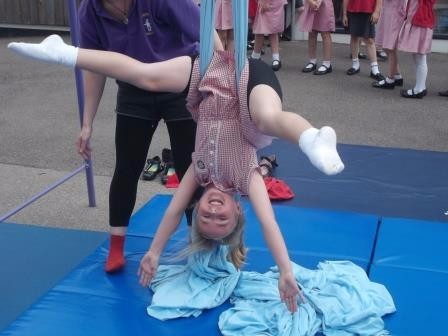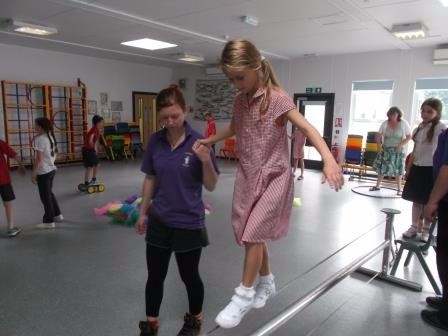 On Wednesday Premier Sport came to teach us a carnival dance, it was amazing. The children were in mixed age groups and had 20 minutes to learn the dance! It was fast but the children managed to learn it very well. You can watch a video of it above. A huge thank you to Premier Sport for such an enjoyable morning.We made carnival type masks which we enjoyed wearing whilst we danced.
During the week, we also made musical instruments using recycled materials. Everyone got together at the end of the day and each class used their instruments to perform a musical piece which they had composed. What a talented school we have!
Art Exhibition At Poplars' Garden Centre Saturday 2nd July - Sunday 17th July
Please visit the art exhibition at Poplars' Garden Centre where all the lower, middle and upper schools in the Harlington Pyramid have presented wonderful displays of artwork. The theme this year is 'Man-Made'. There is a family art activity day from 10 am until 4 pm on Saturday 9th July - all are welcome. Below are some photos of our academy's display.