Afternoon Tea Party
Thank you for coming to our Afternoon Tea party!
We hope you had lots of fun!

The children certainly enjoyed all the preparations, making and eating!
We were very proud of their singing.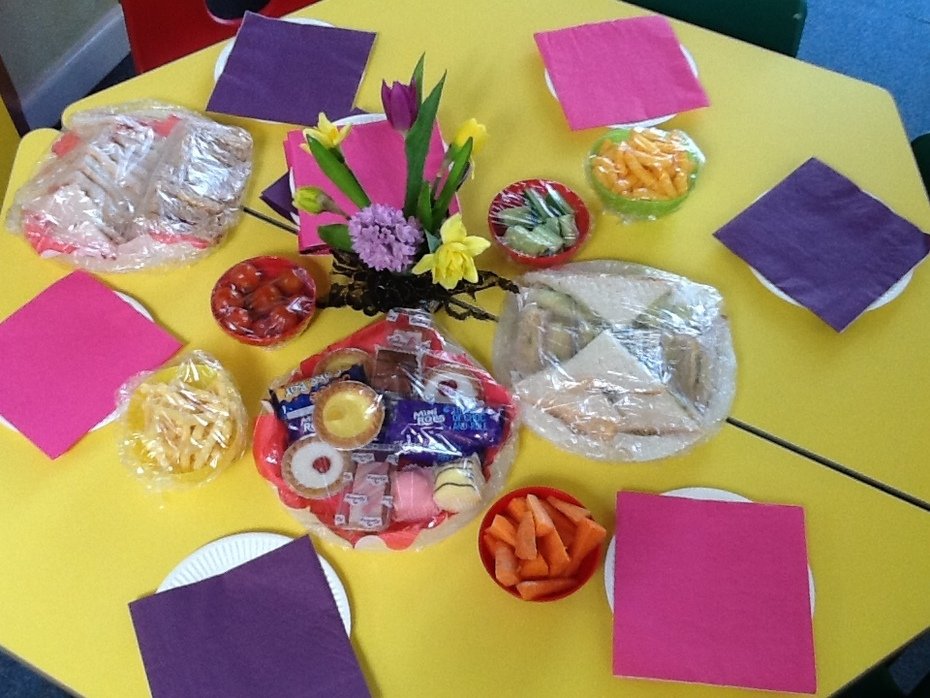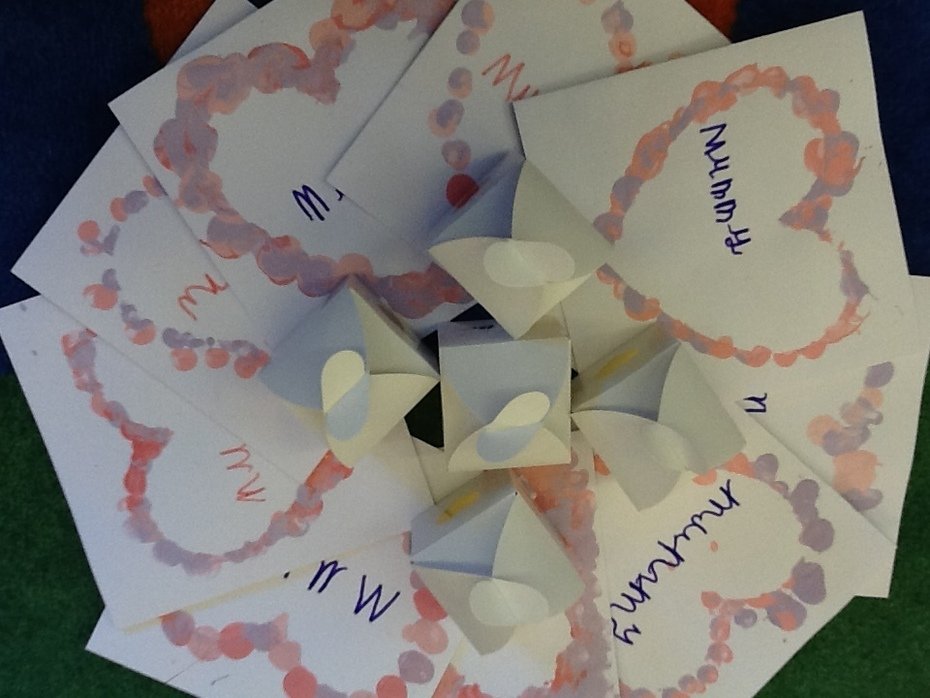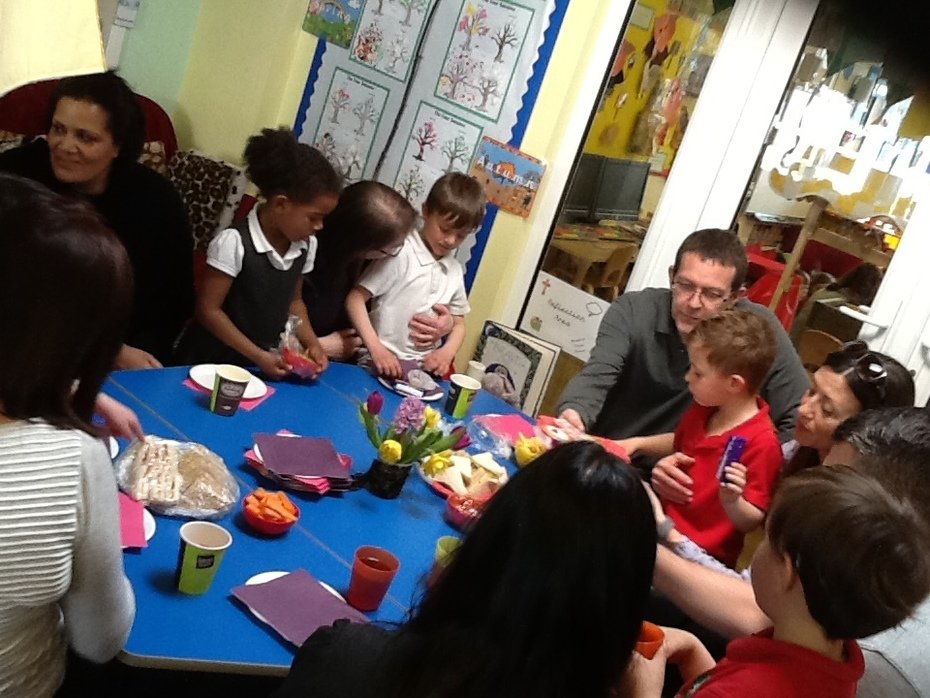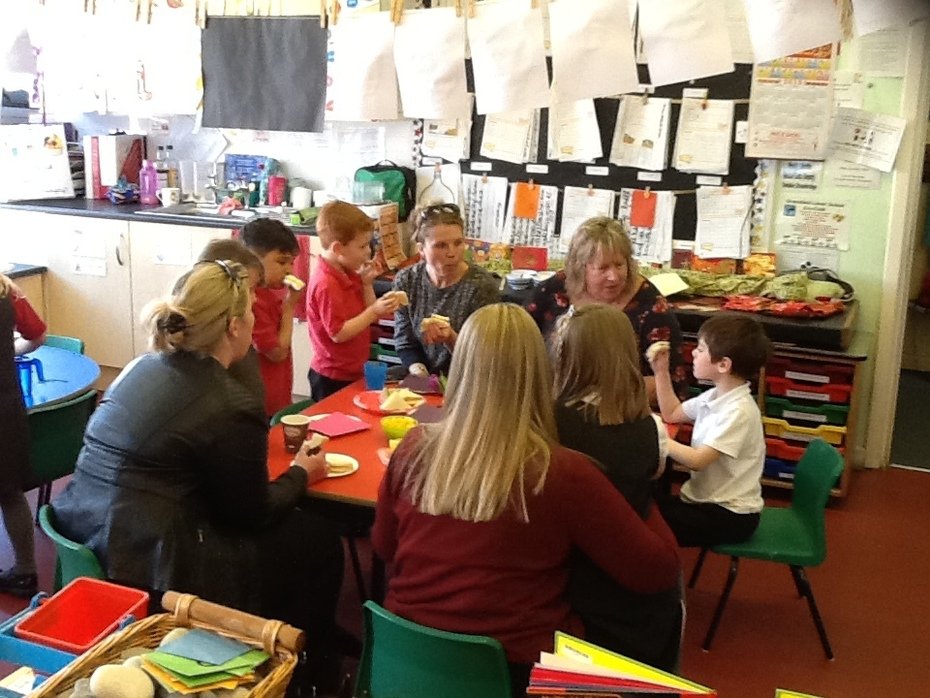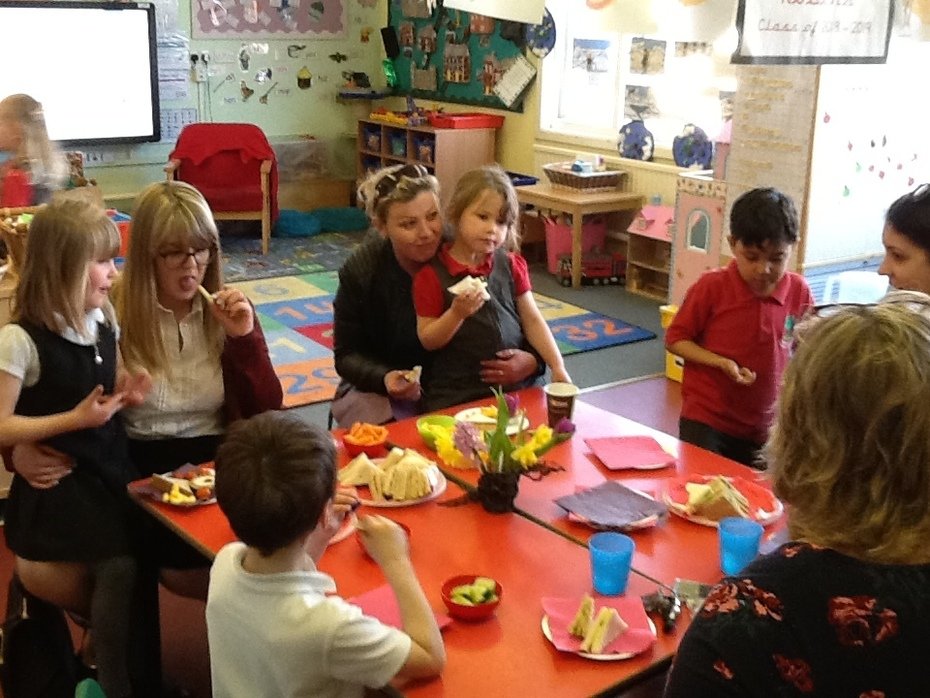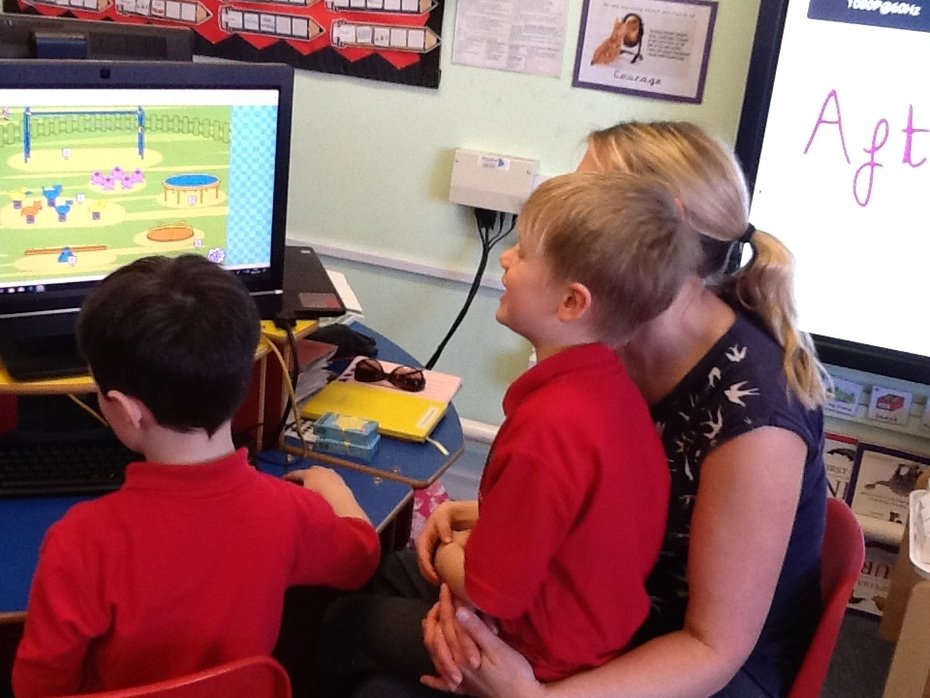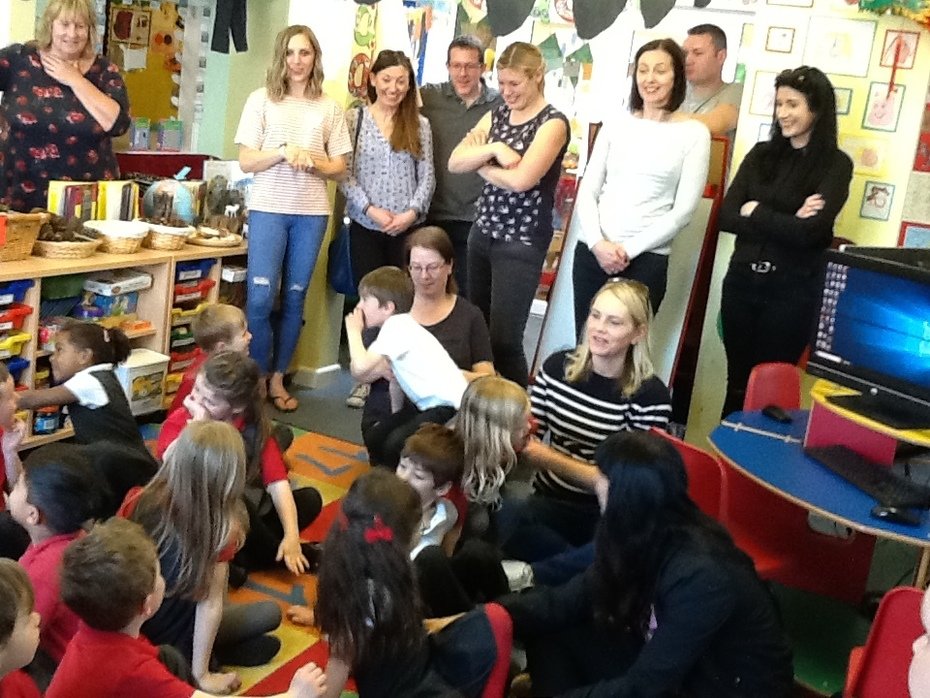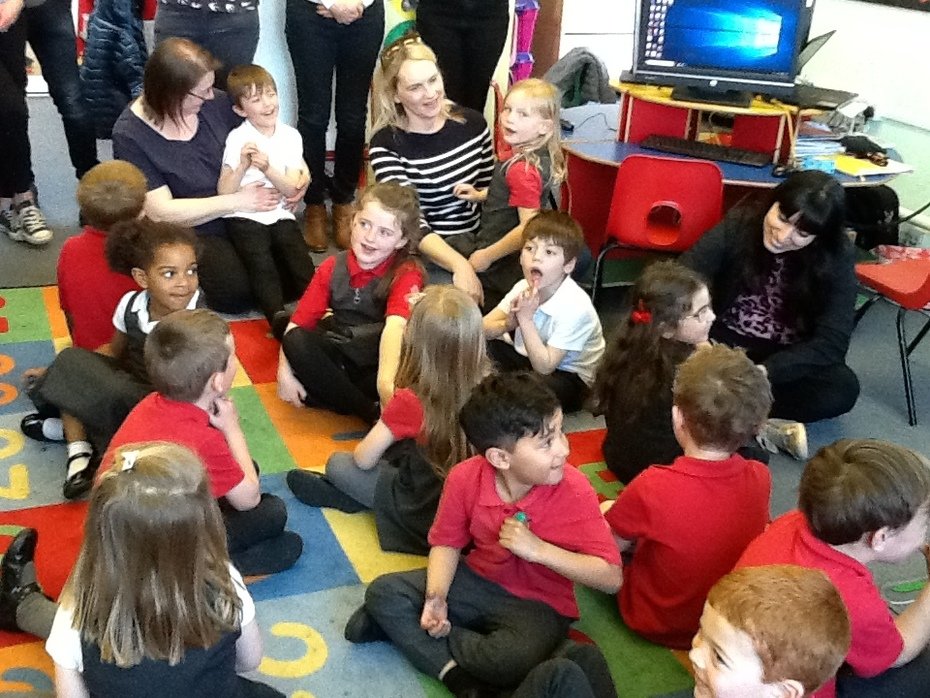 Dear Parents / Carers of Robins
You are warmly invited to our Afternoon Tea Party
Date - Friday 29th March
Time - 2.45 – 3.30 pm
Place – Our classroom - Robins
We will be celebrating Mothering Sunday – we will be making delicious treats for you and singing a very special song!
We hope you can join us!
The Robins
Chinese New Year
Chinese New Year is the Chinese festival that celebrates the beginning of a new year on the traditional Chinese calendar. The festival is usually referred to as the Spring Festival in mainland China.
The Chinese Zodiac, known as Sheng Xiao, is based on a twelve-year cycle, each year in that cycle related to an animal sign. These signs in order are the rat, ox, tiger,rabbit, dragon, snake, horse, sheep, monkey, rooster,dog and pig. It is calculated according to Chinese lunar calendar.
The Robins have been learning all about this festival.

Ask your children what they know!
You will be amazed!
A big THANK YOU to Rory's family for coming into talk to us and gifting us with lucky red money wallets!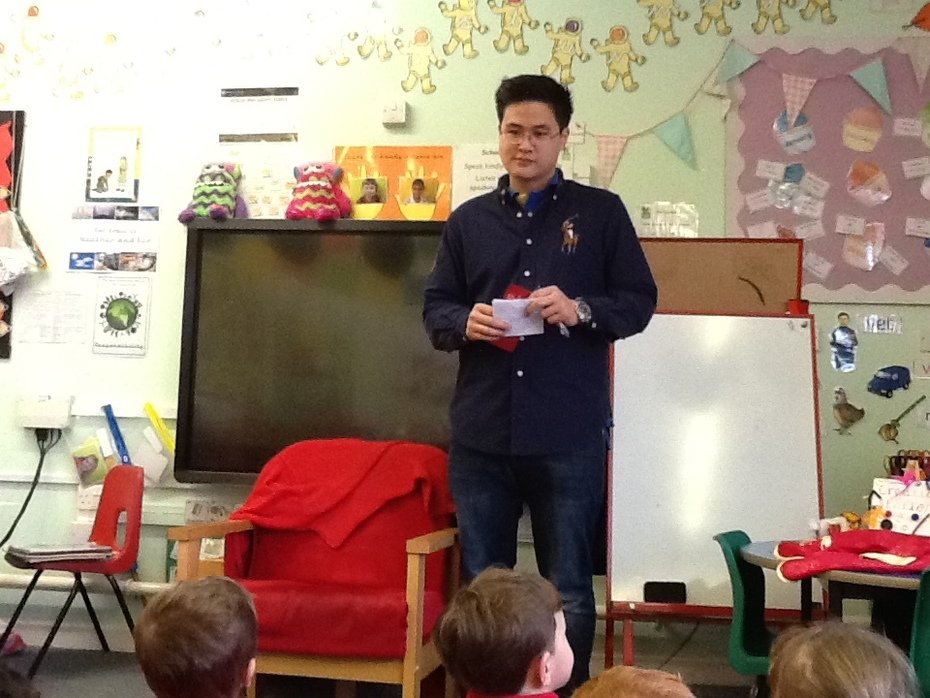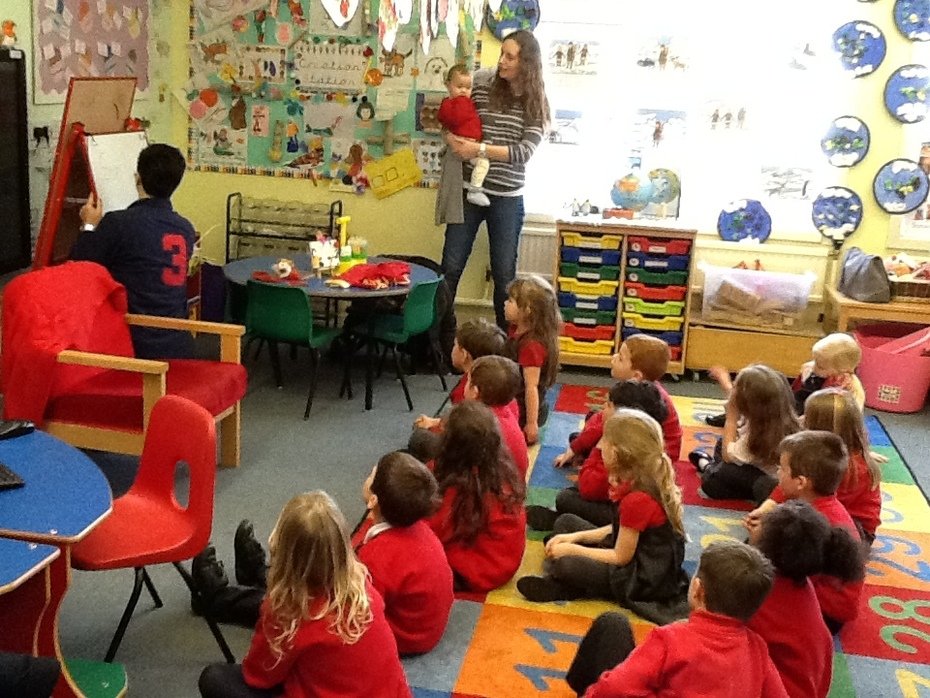 We enjoying cooking! We made some delicious Chinese food!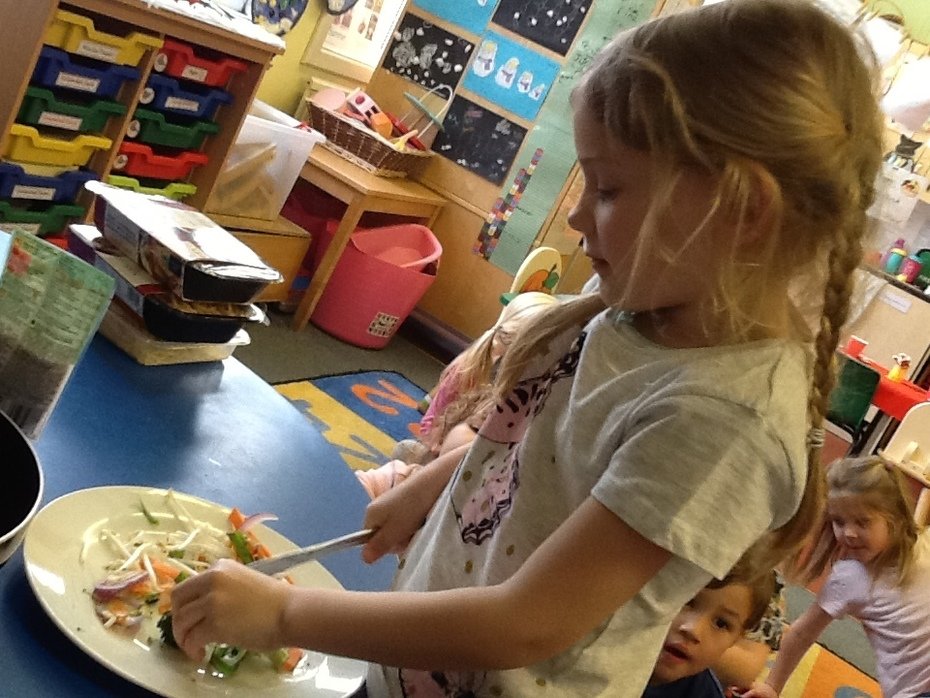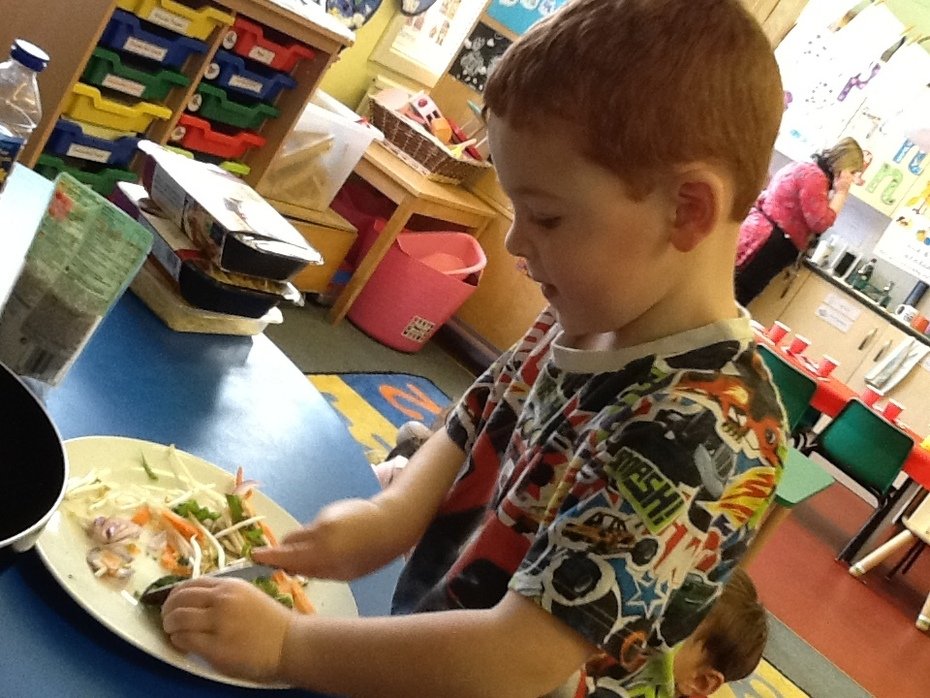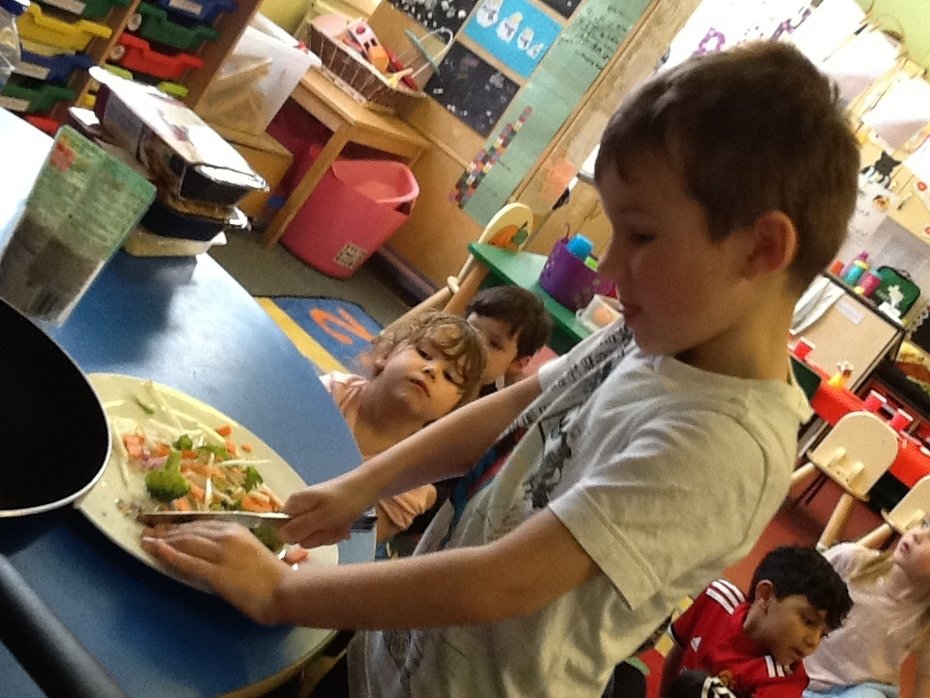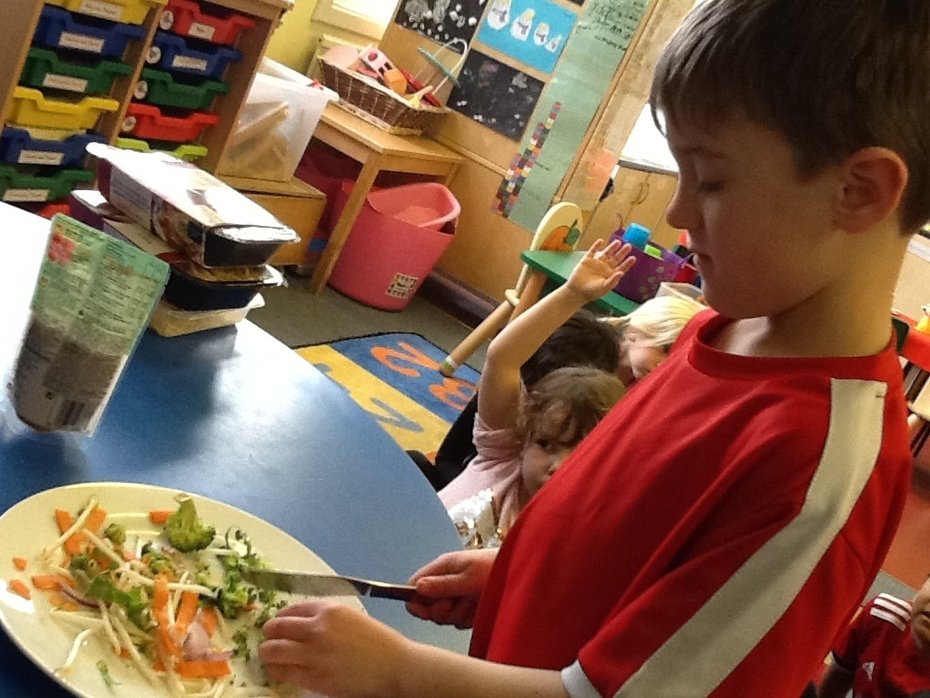 We turned our classroom into a Chinese restaurant - it was AMAZING!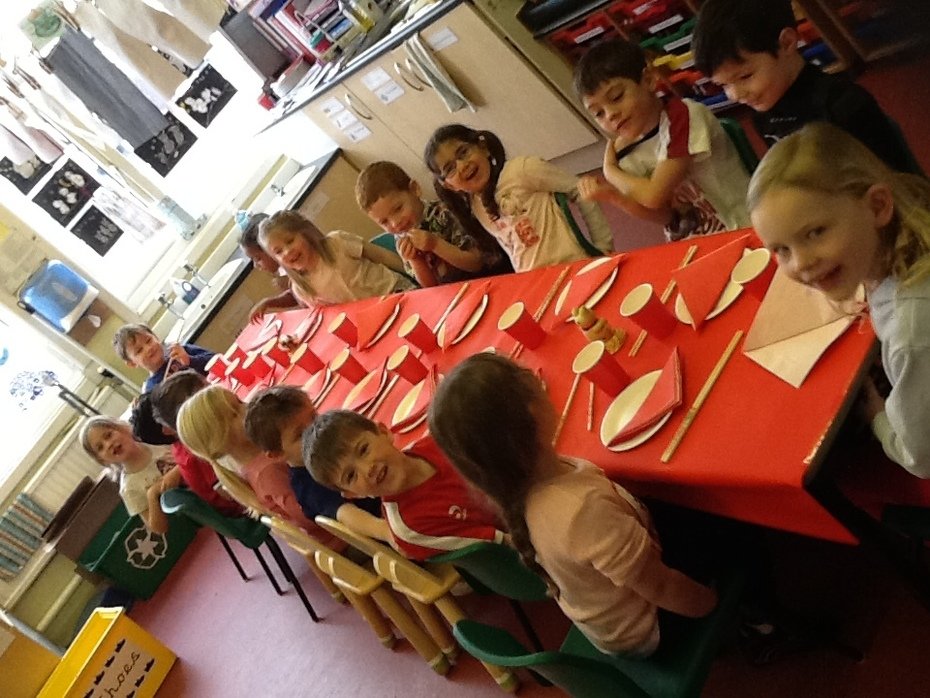 We worked really hard to use chopsticks - it was tricky but we soon mastered it!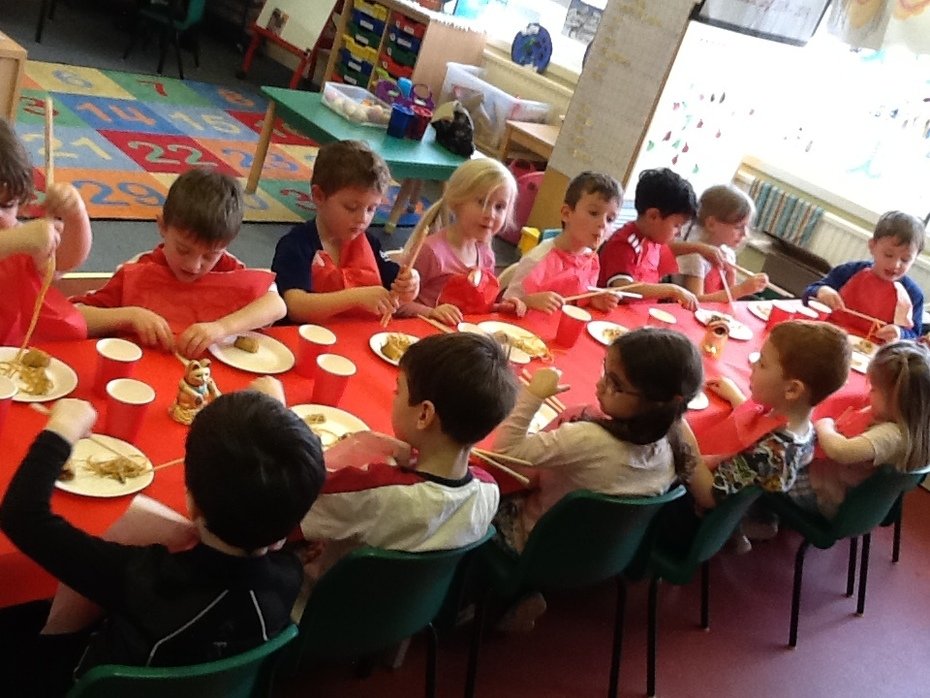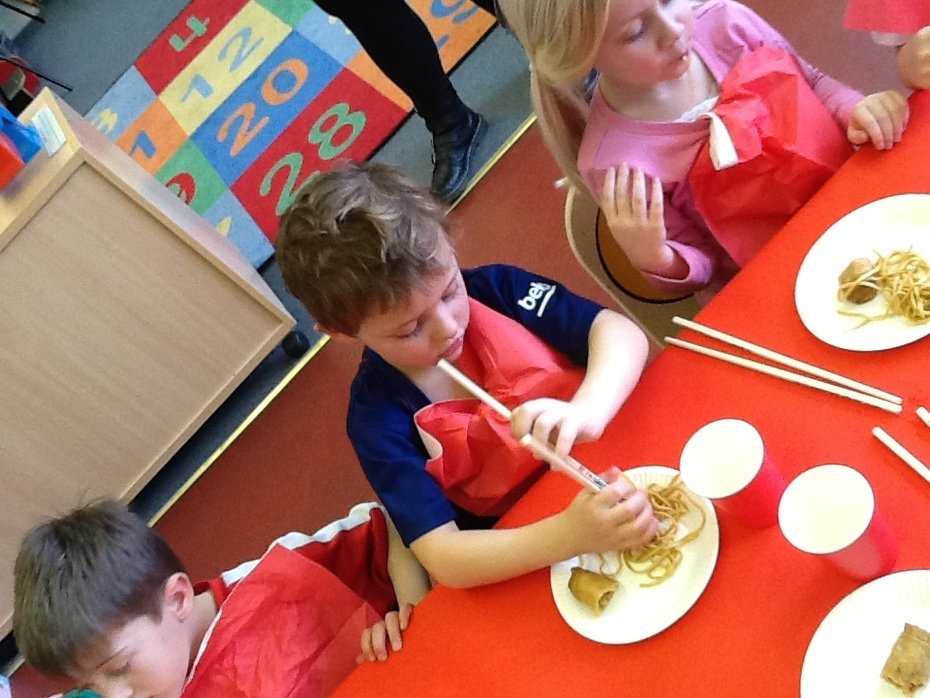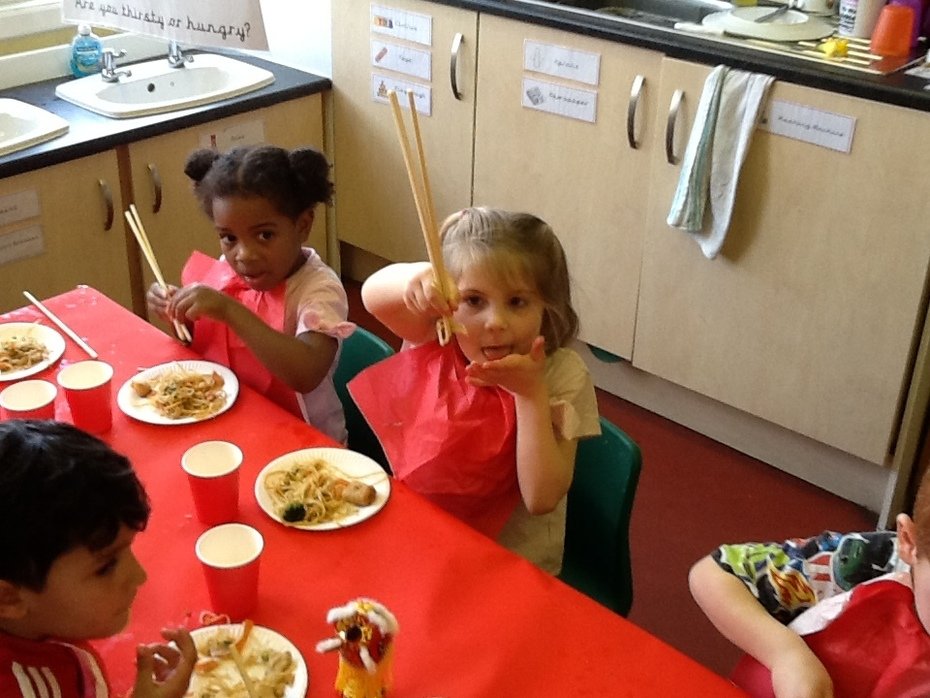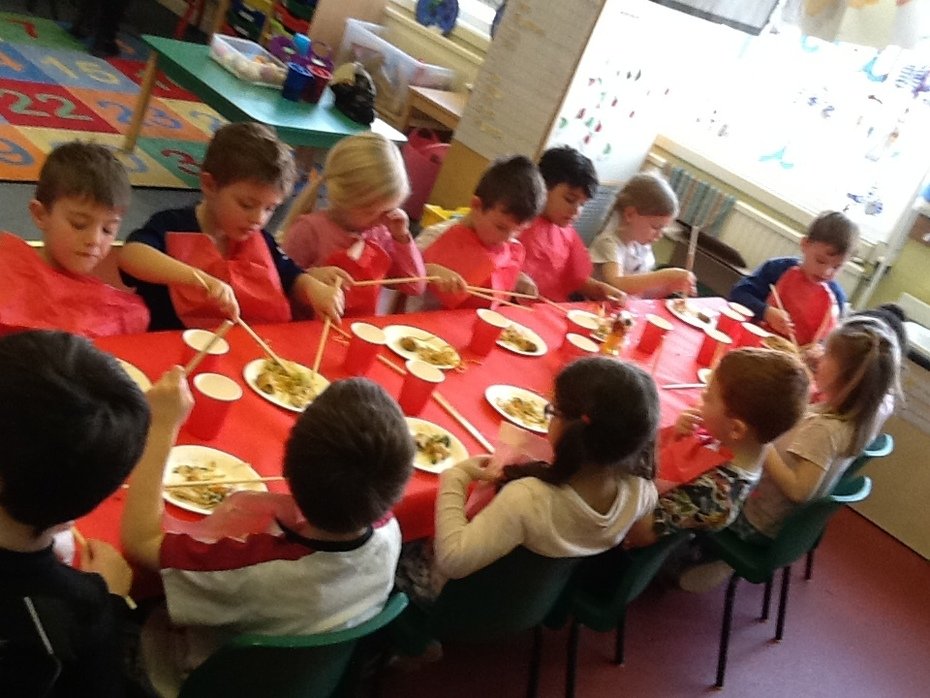 We made our own Chinese drum instruments - we love making music!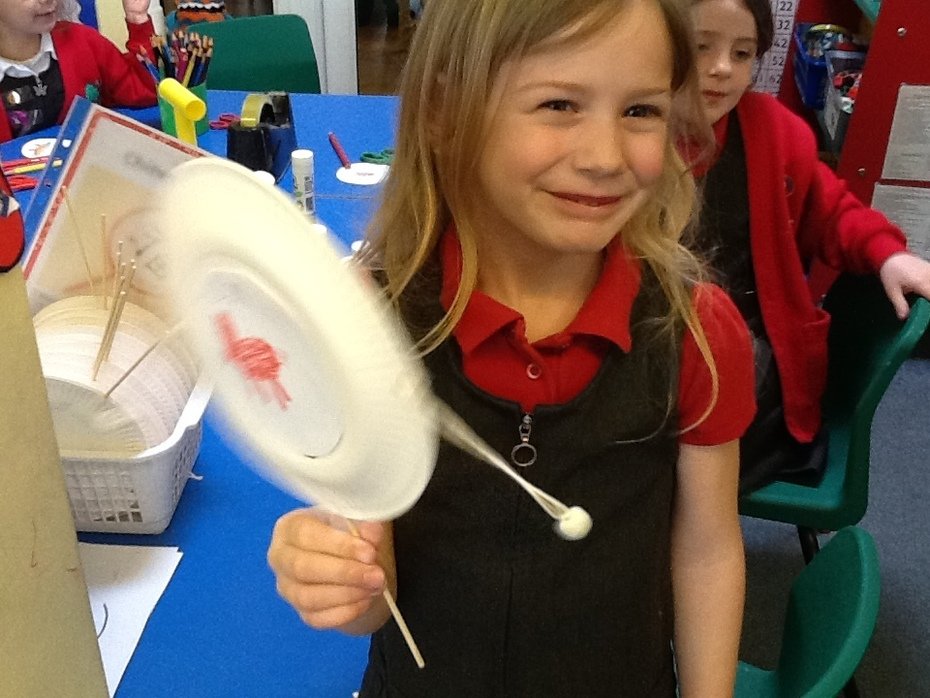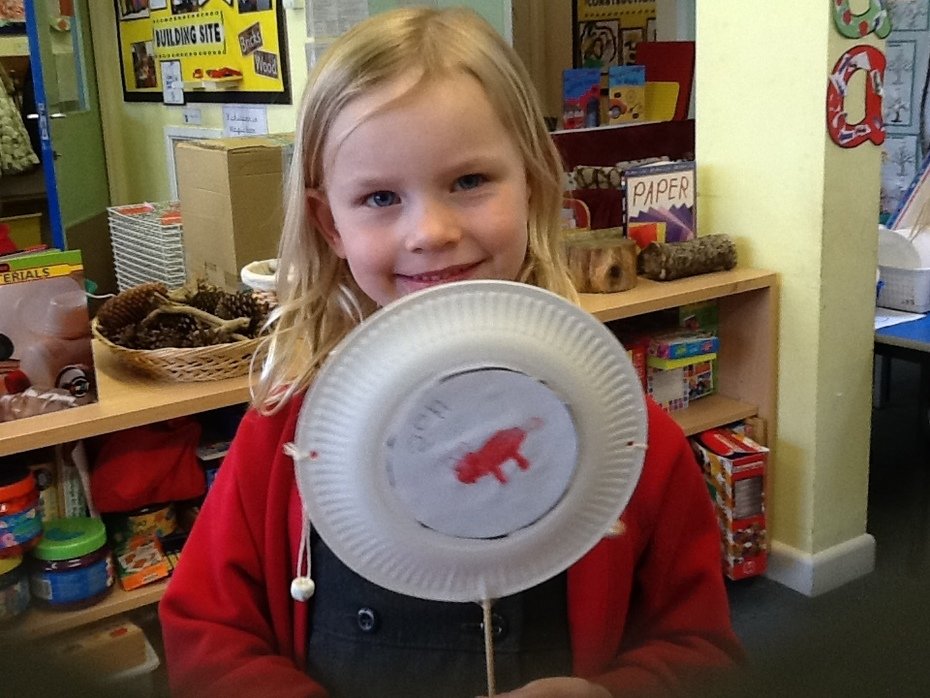 Physical Development
We have been working hard with Premier Sports on our ball skills and control!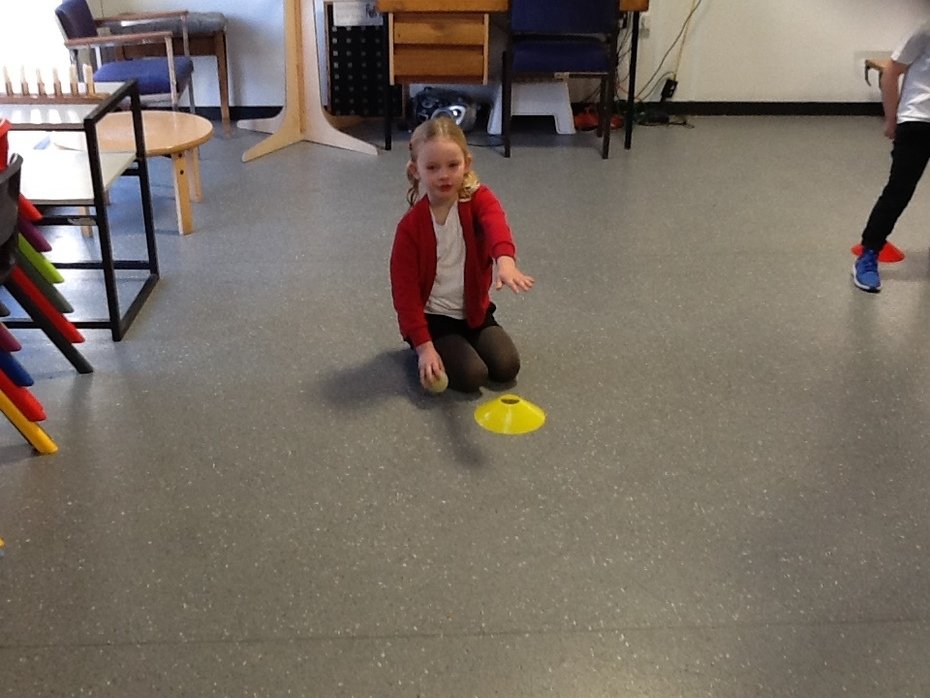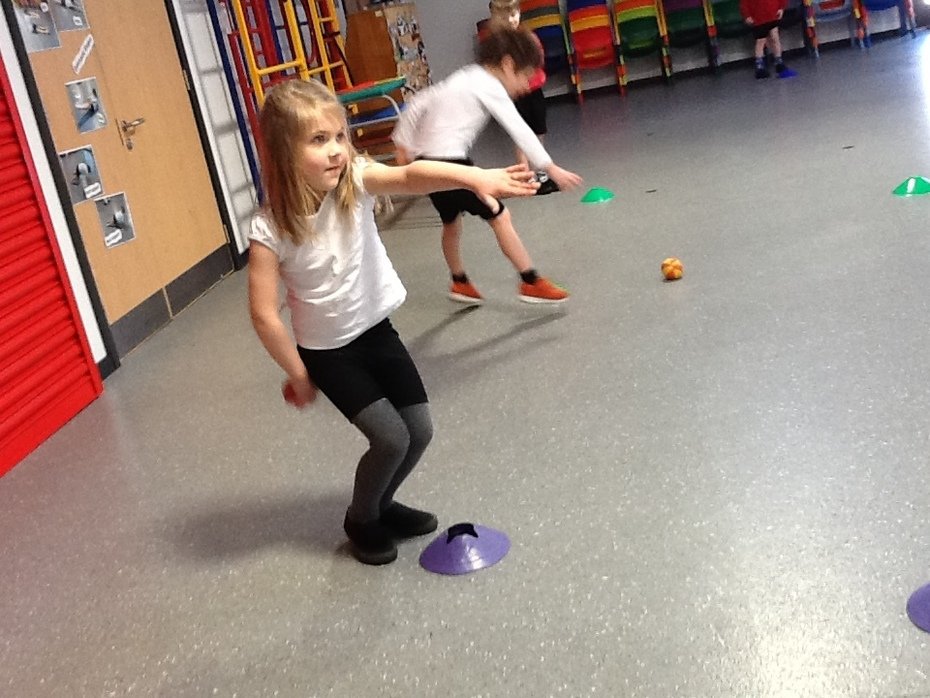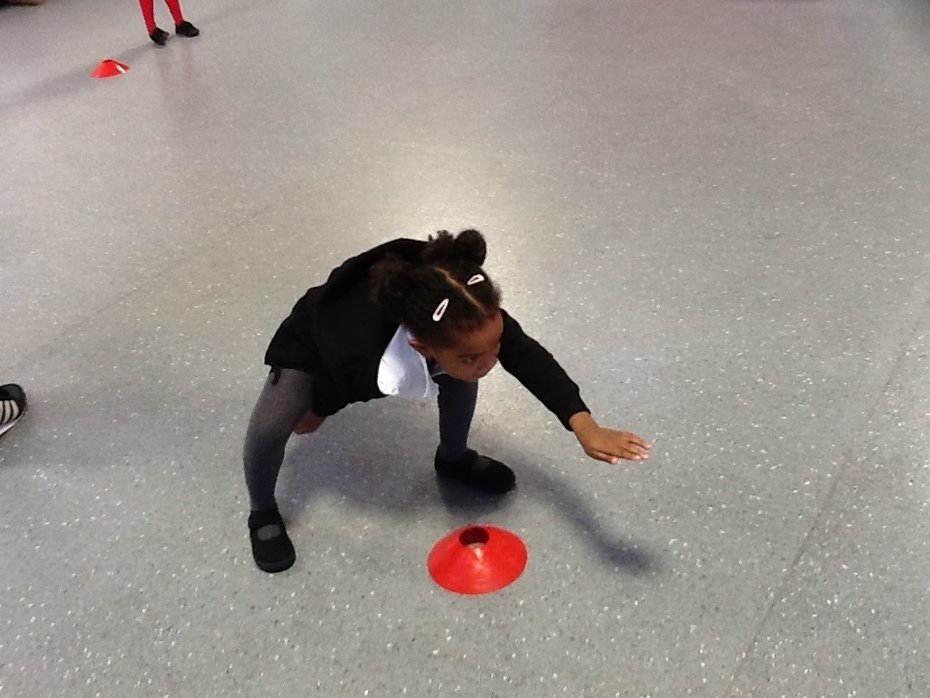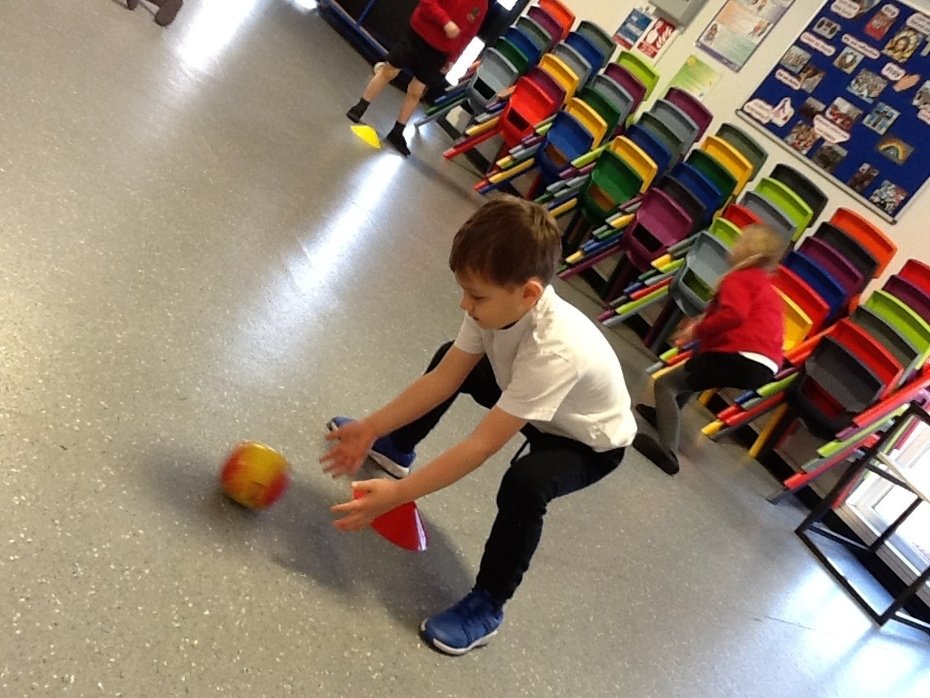 Delicious vegetable soup
We made our own delicious vegetable soup.
We used real equipment with great skill. Well done Robins!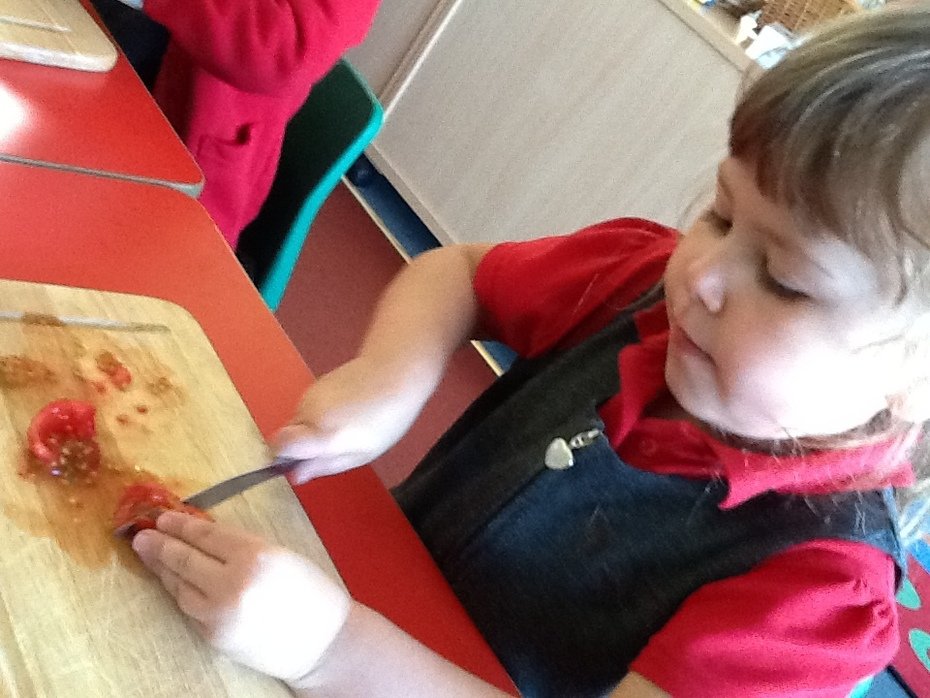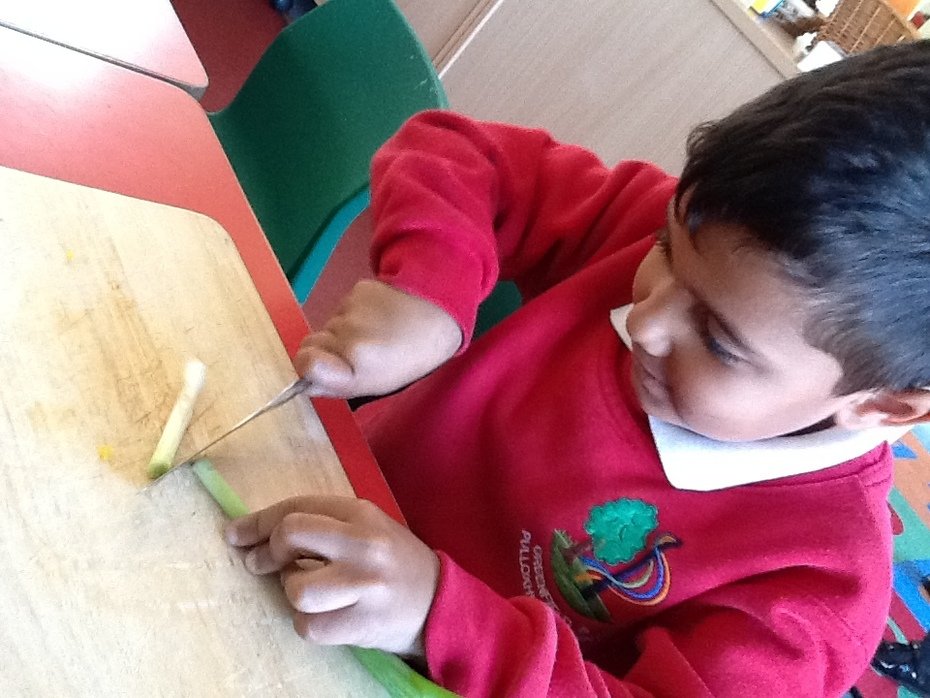 We are going on an autumn hunt!
We went on an autumn hunt looking for hedgehogs, squirrels, acorns, leaves etc.
We discussed our findings and analysed our tick lists!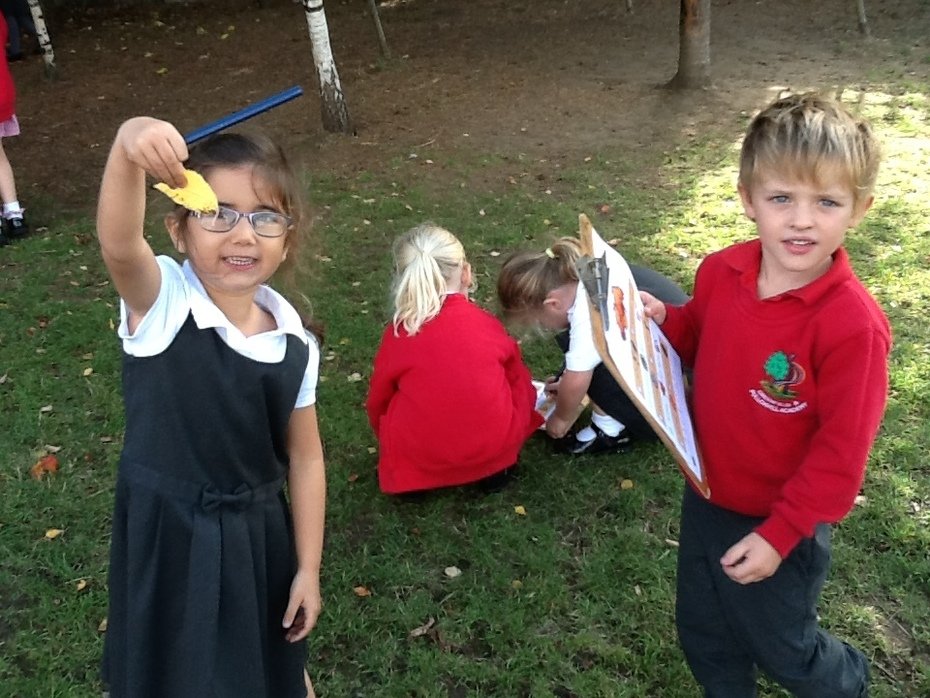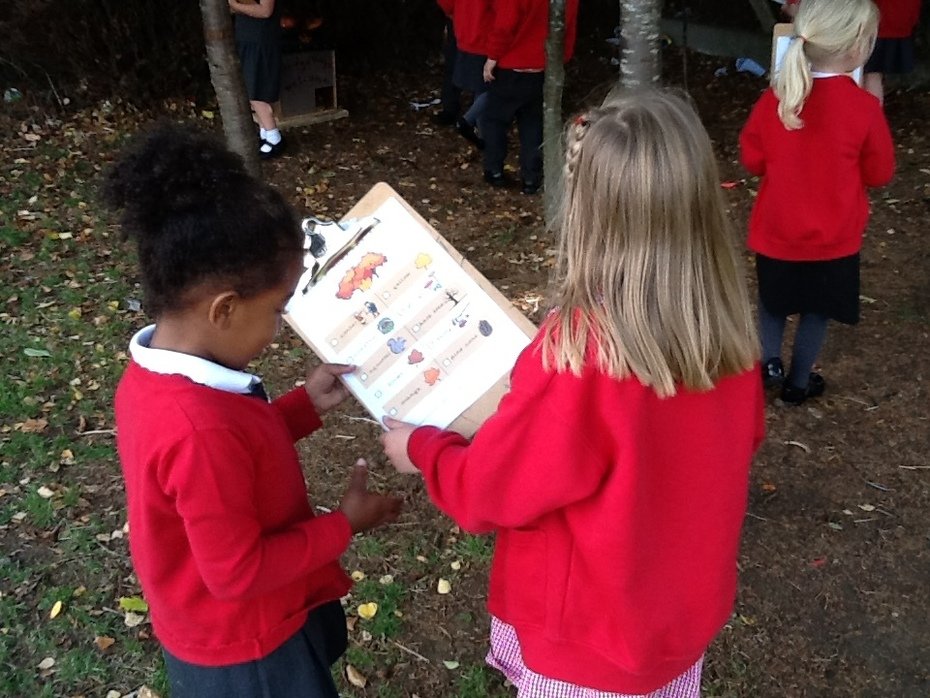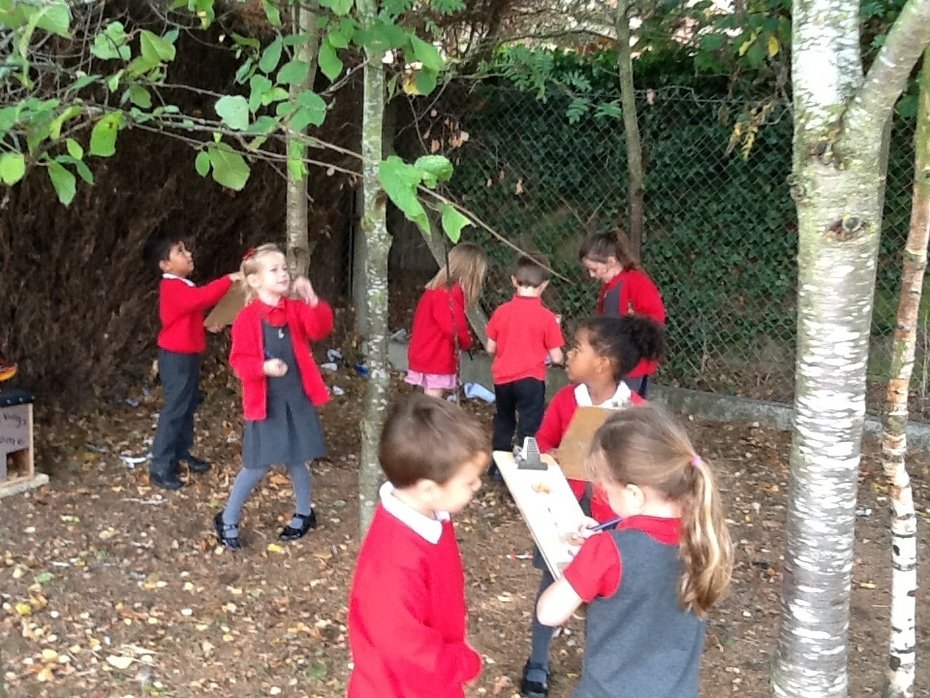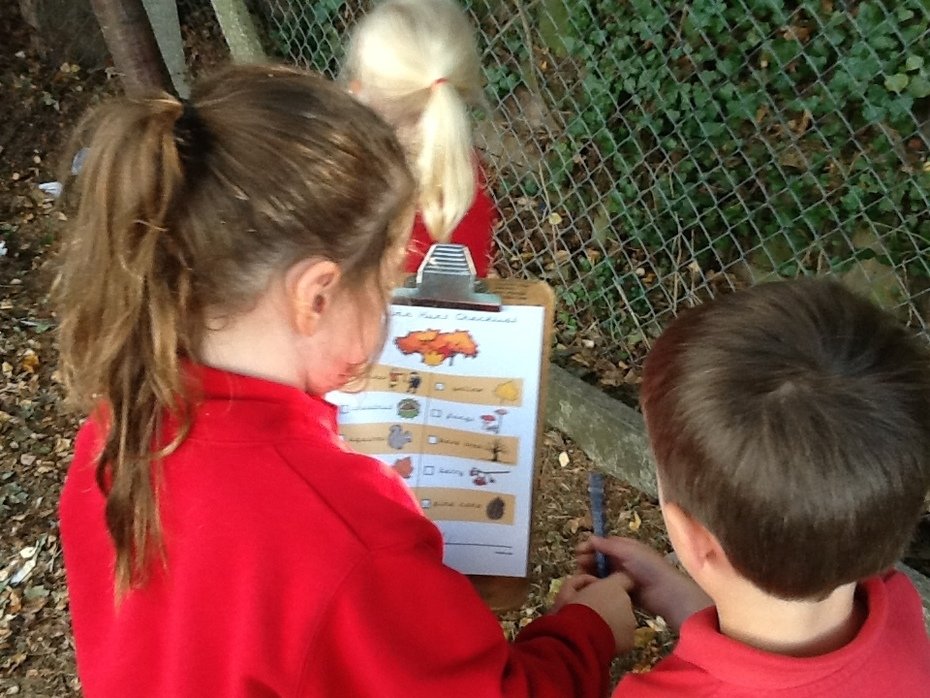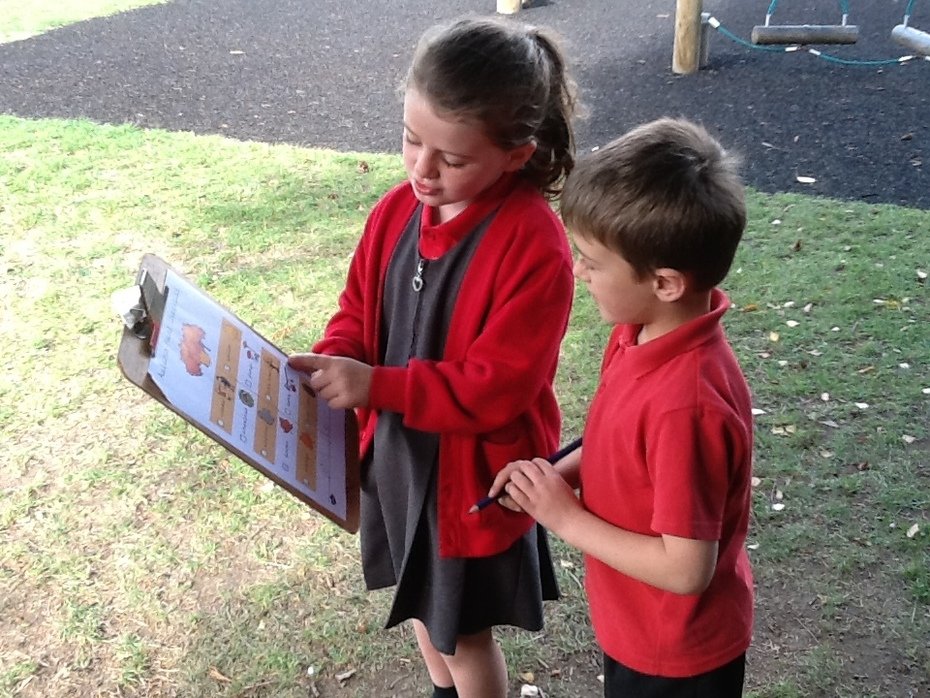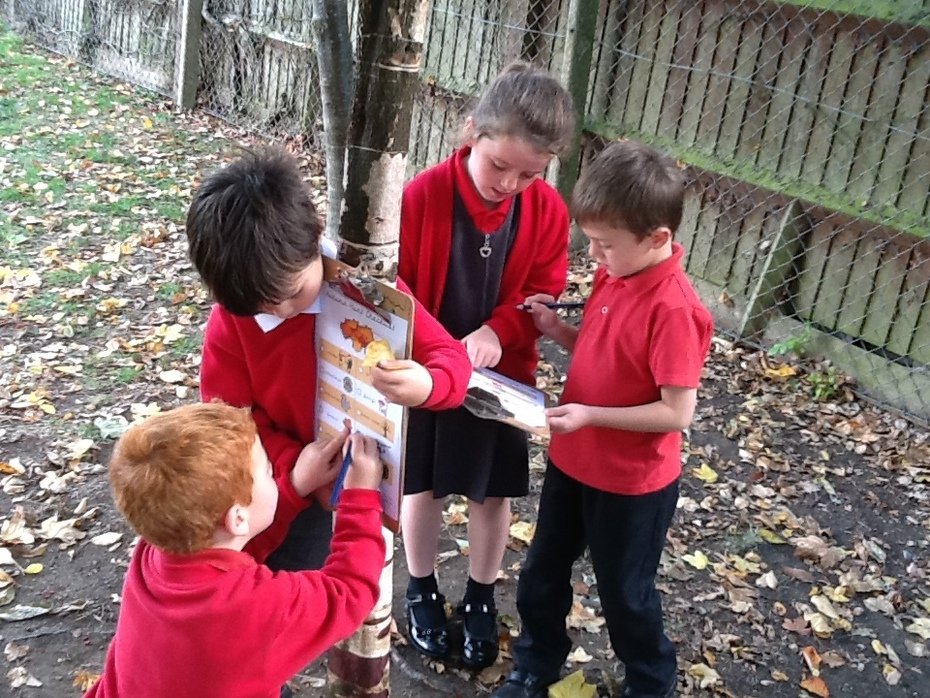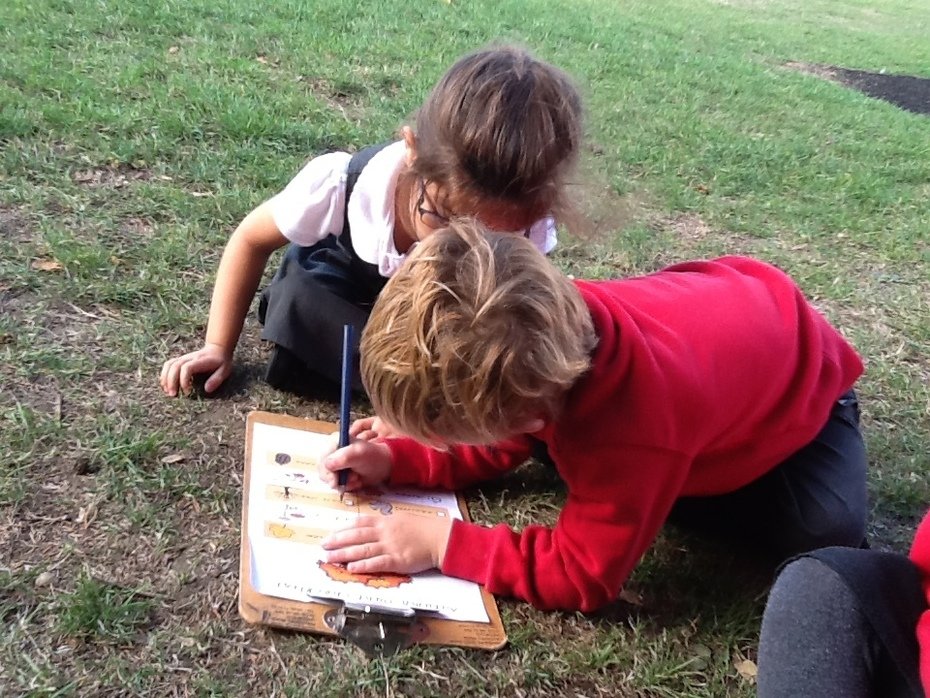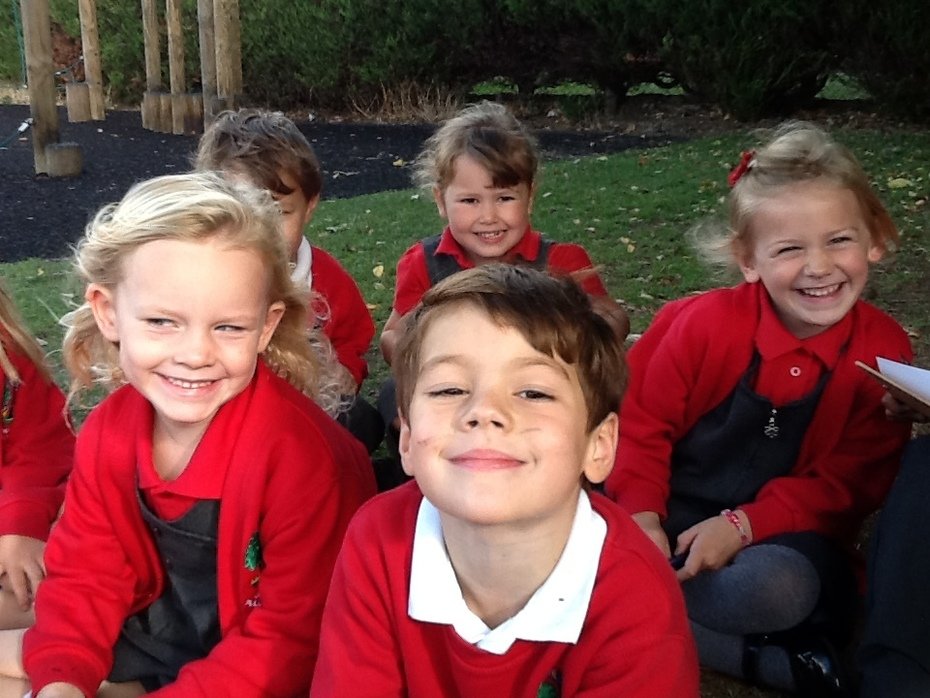 'All about me' - September 2019
We have had lots of fun learning about our bodies, listening to Funny Bones stories and using our phonics to make words using doggy biscuit bones!
We created the most amazing skeleton art attack! All our visitors thought it was real!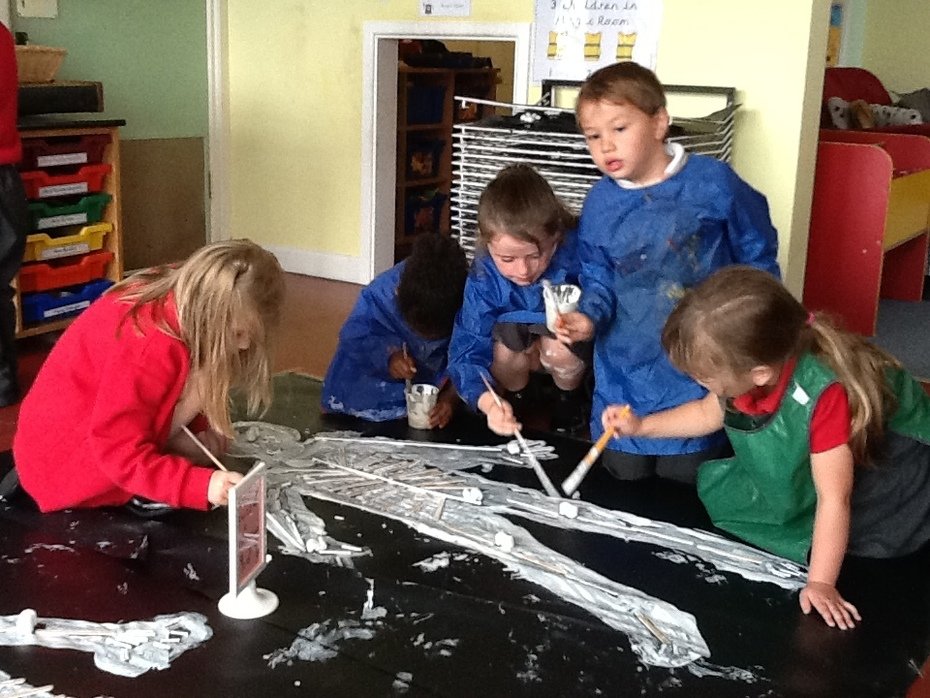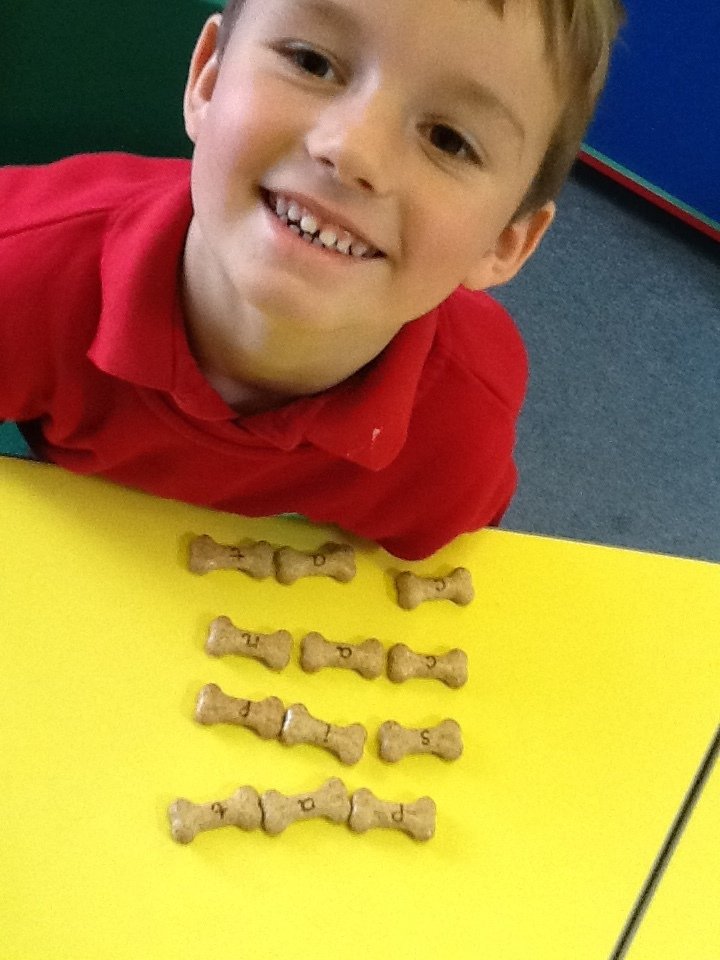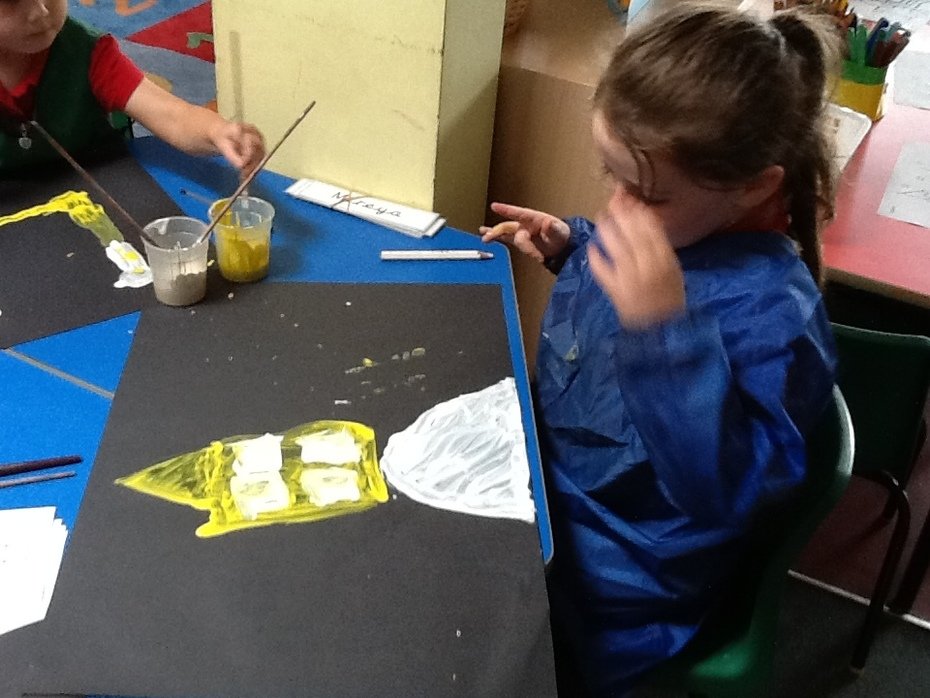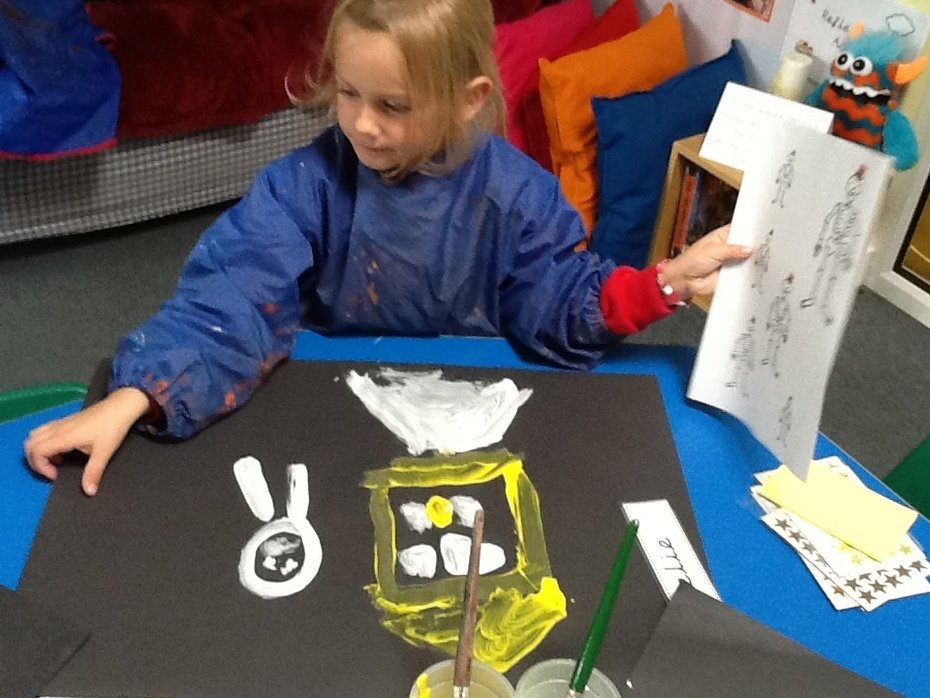 Pool Party
Quote from the Robins ... "Best day ever!"
As you can tell from our photos we had a wonderful time.
Lots of discussions about water safety.
Eco links - we watered all the plants in our school and filled up all the water butts. We certainly know not to waste our precious water.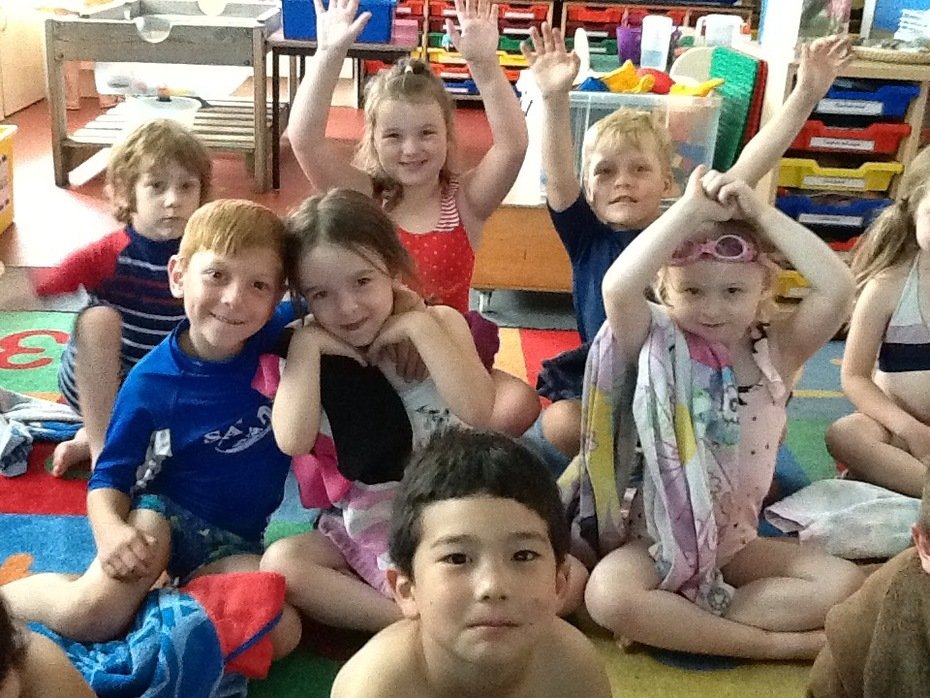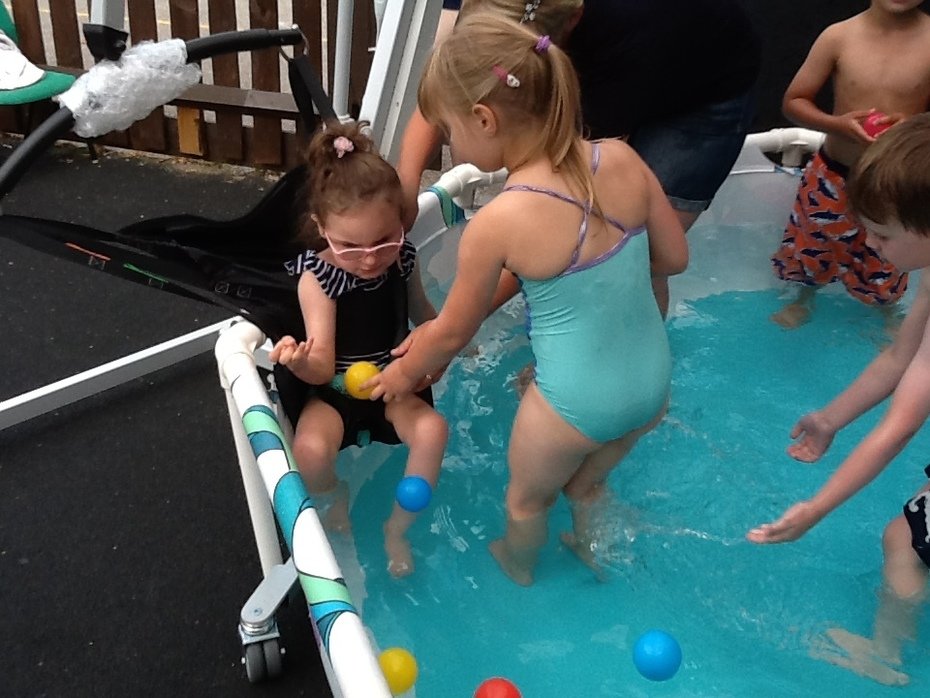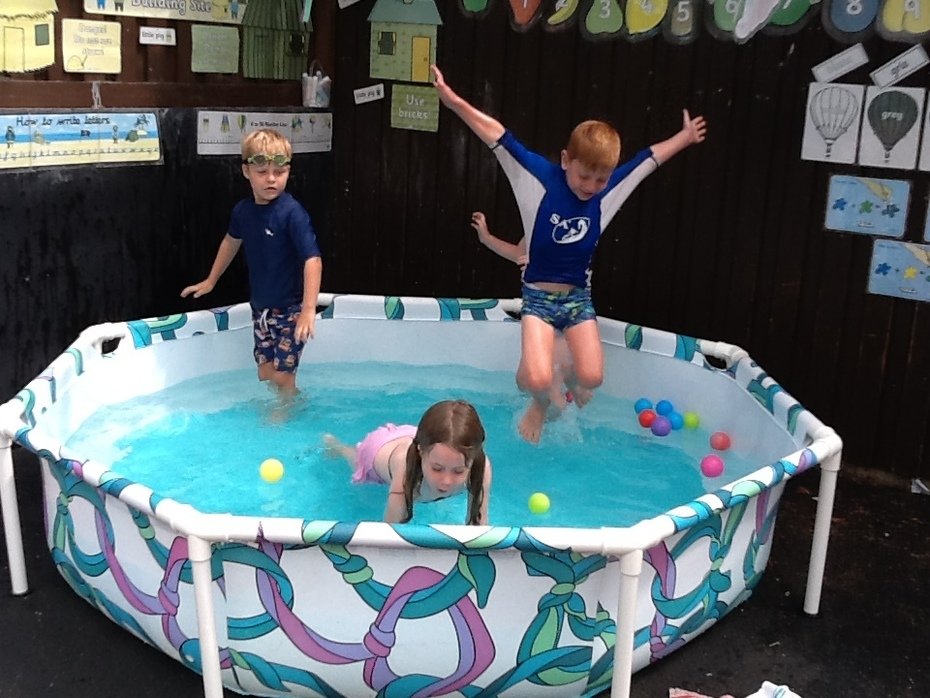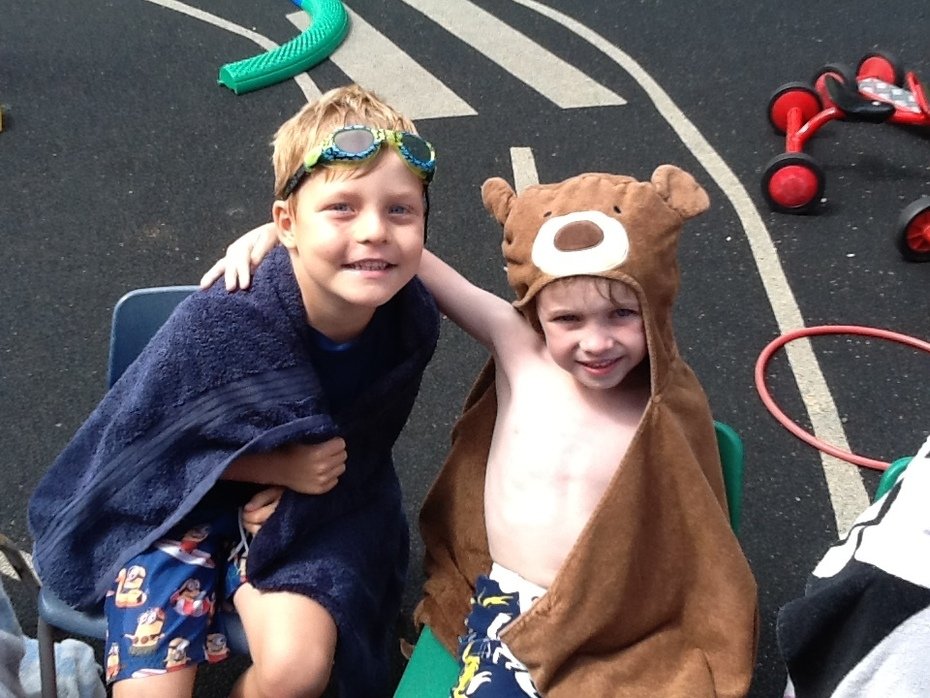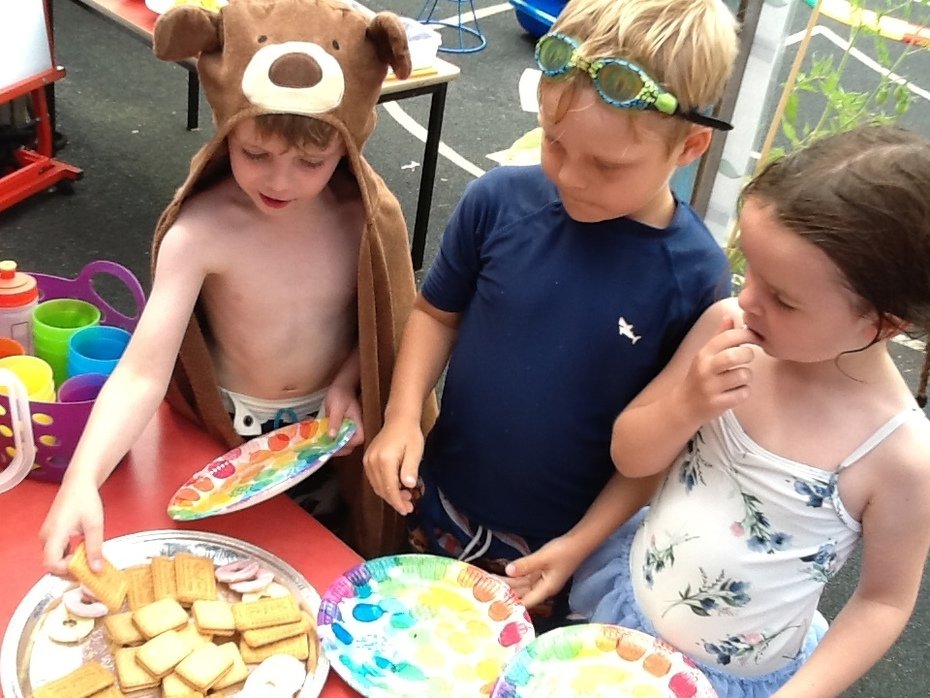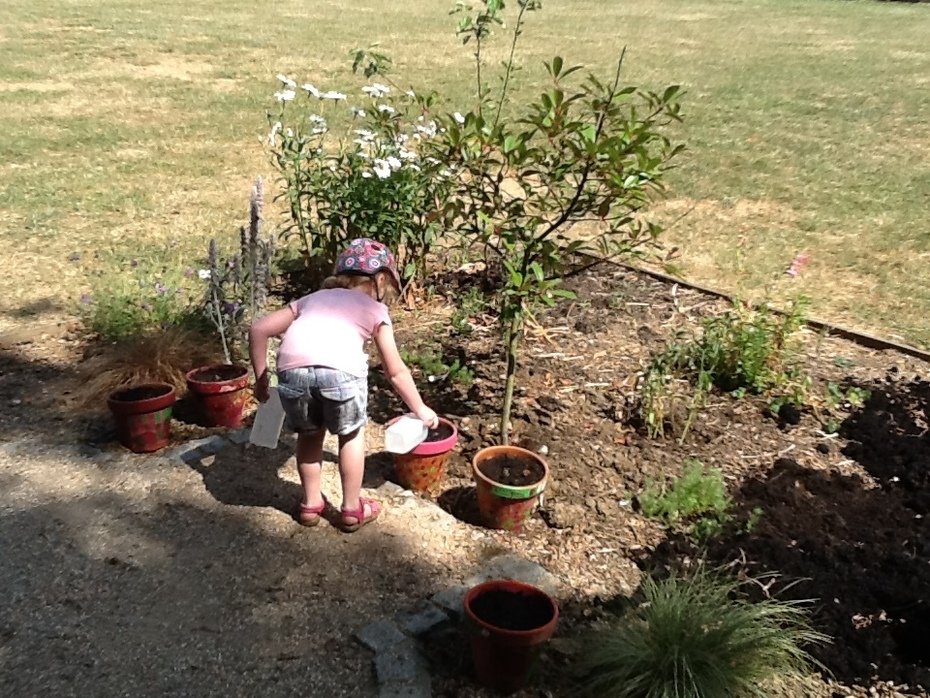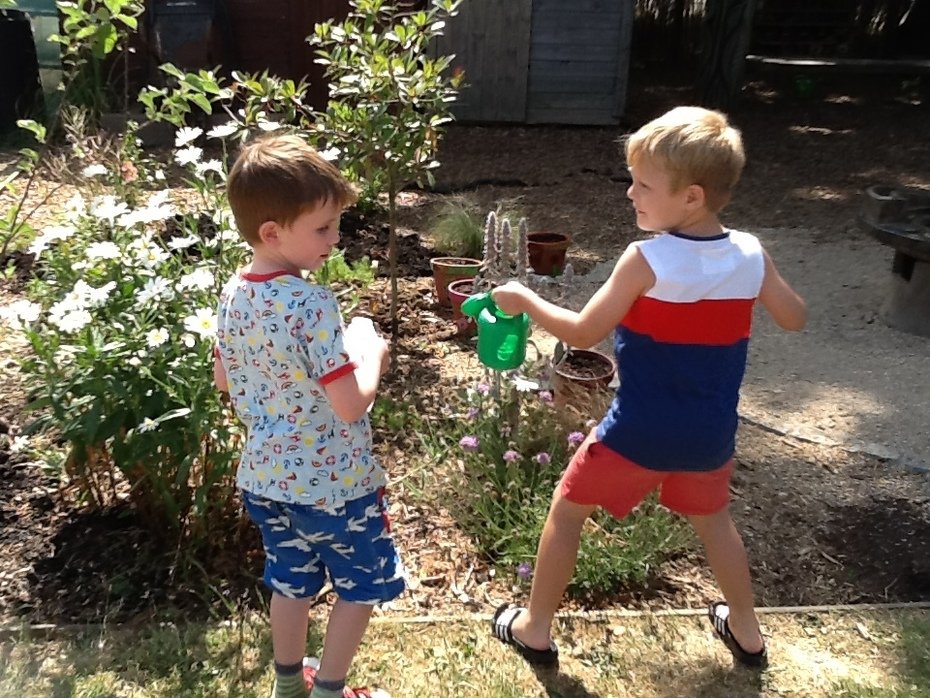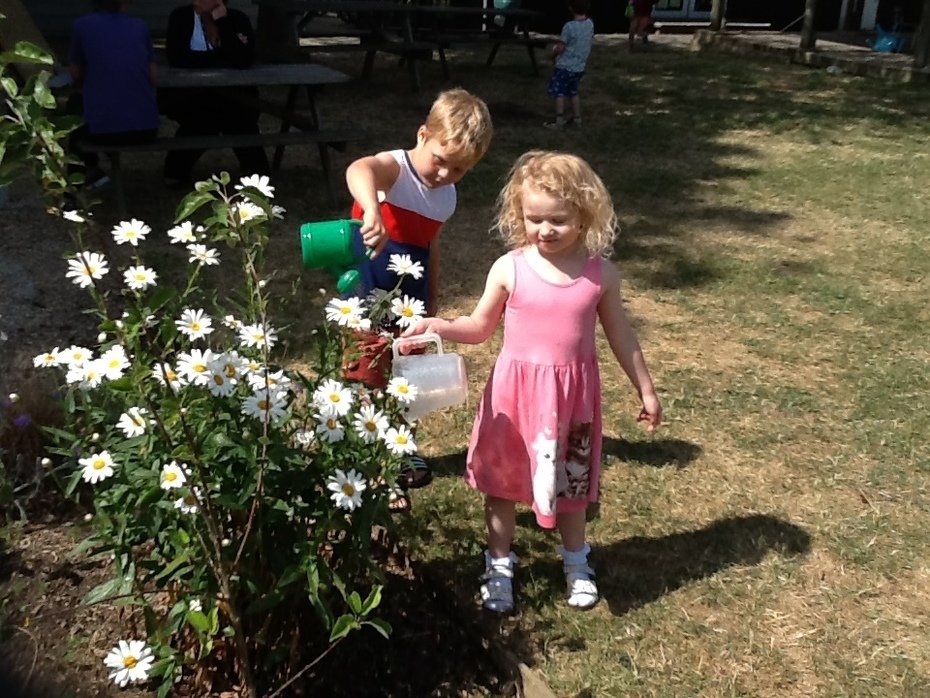 Pirate Day
We had a wonderful day yesterday!
We had fun 'walking the plank' - Great balancing!
We loved the book 'Pirate Party' by Scoular Anderson. The book was a chapter book which is very grown up!
We went on a treasure hunt and found an 'X' marks the spot. Ask your child all about it!
We have made maps, treasure boxes, eye pathes, split pin pirates and lots more!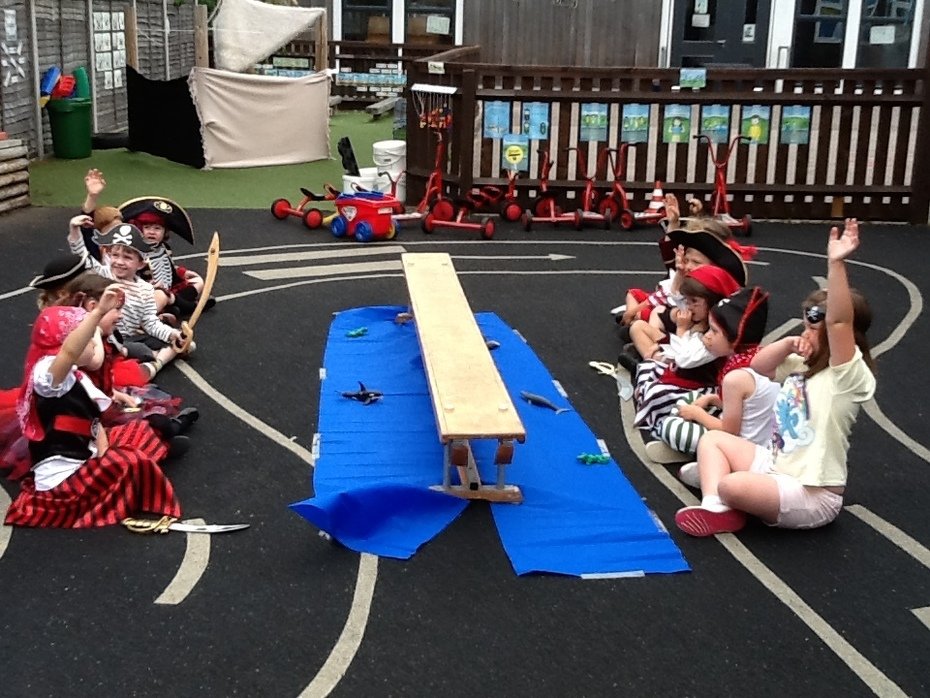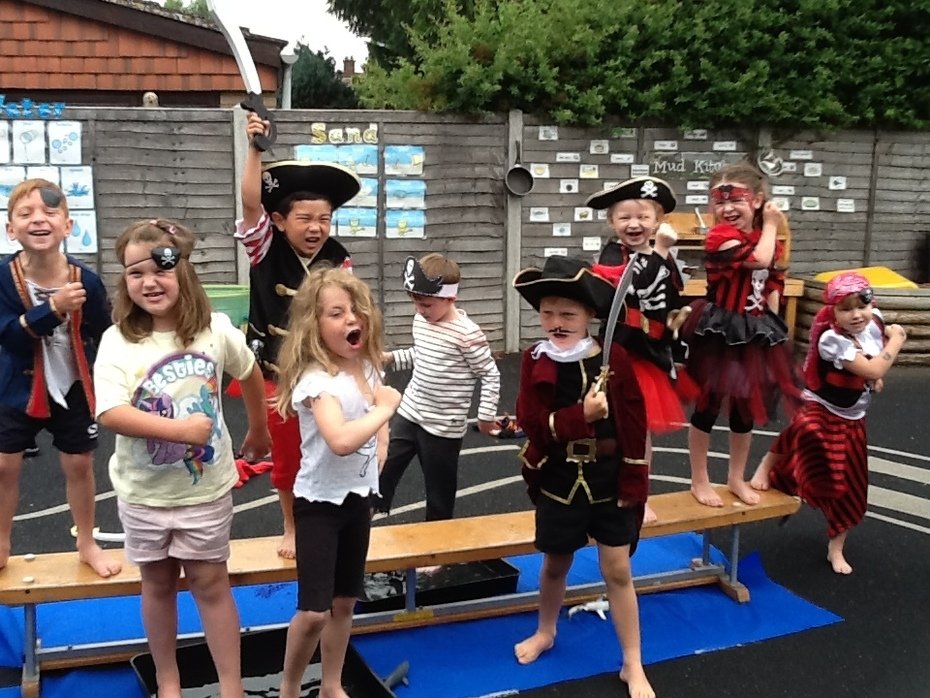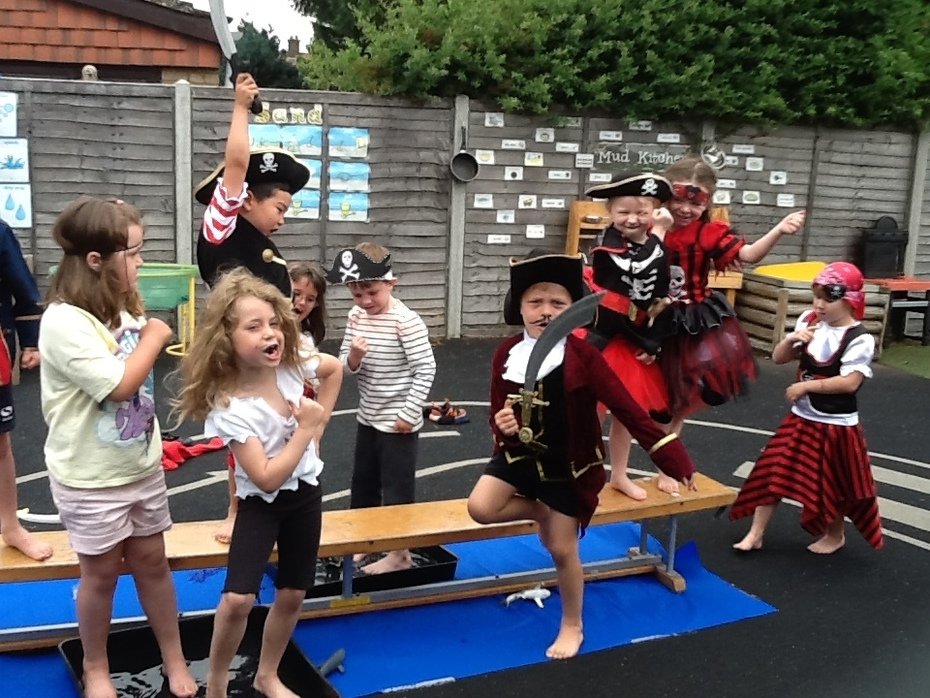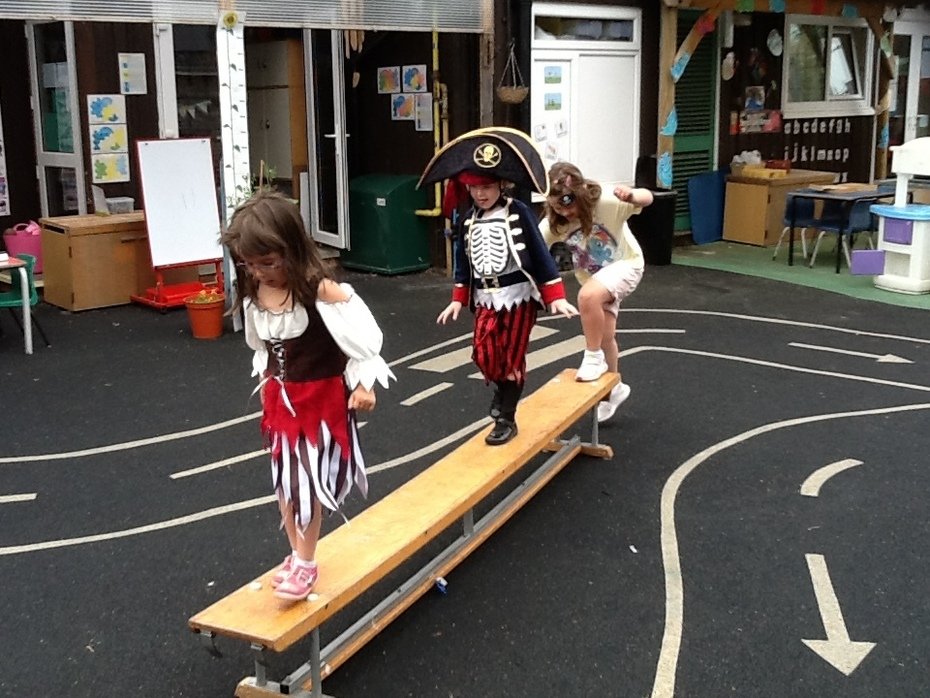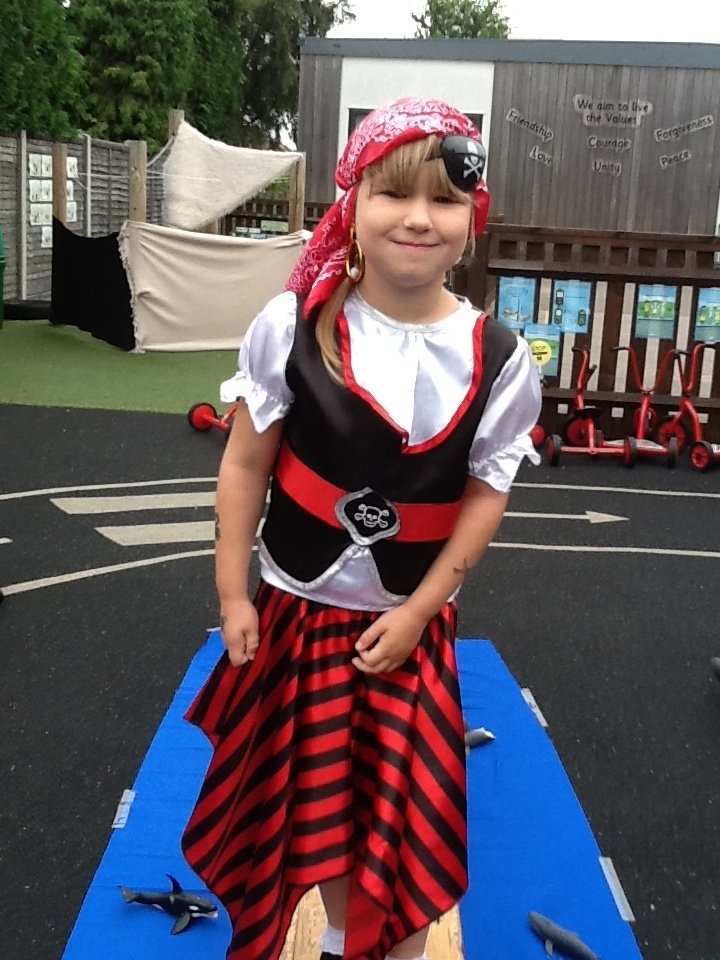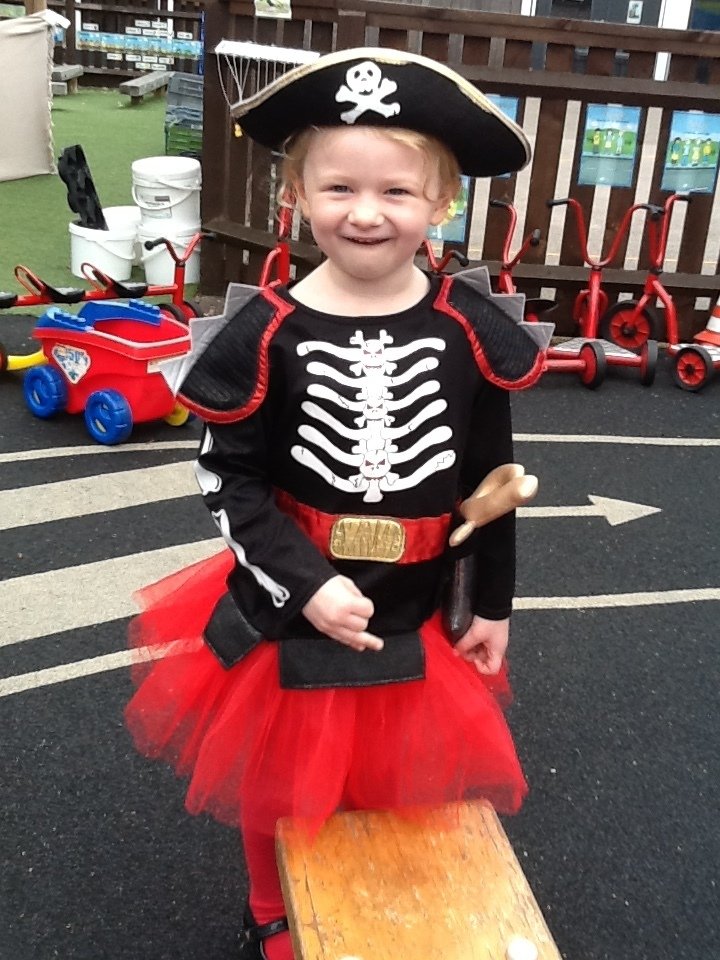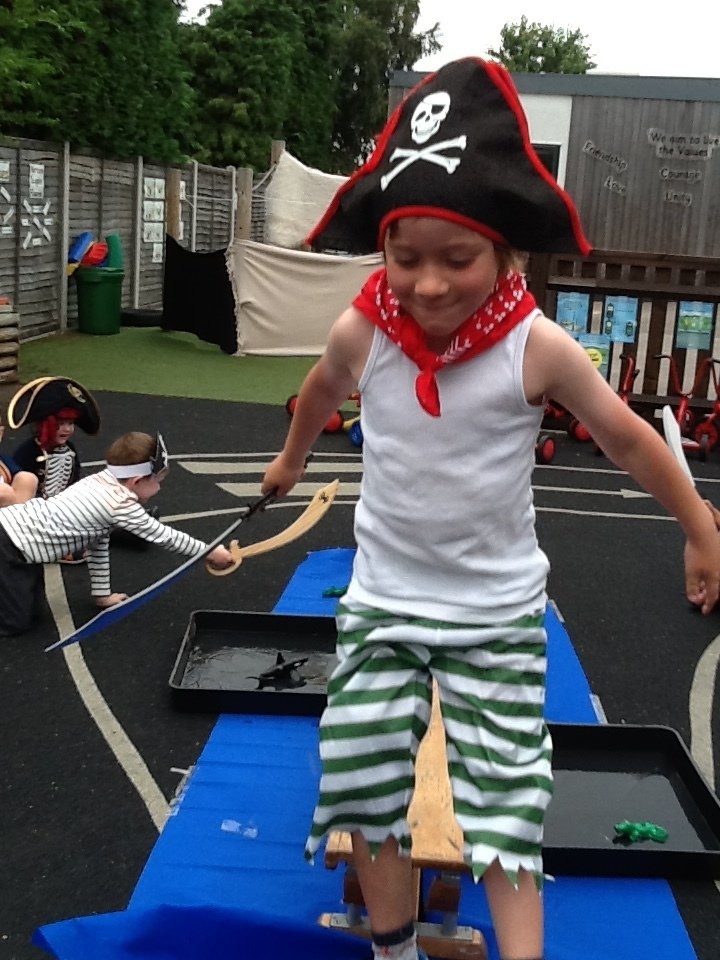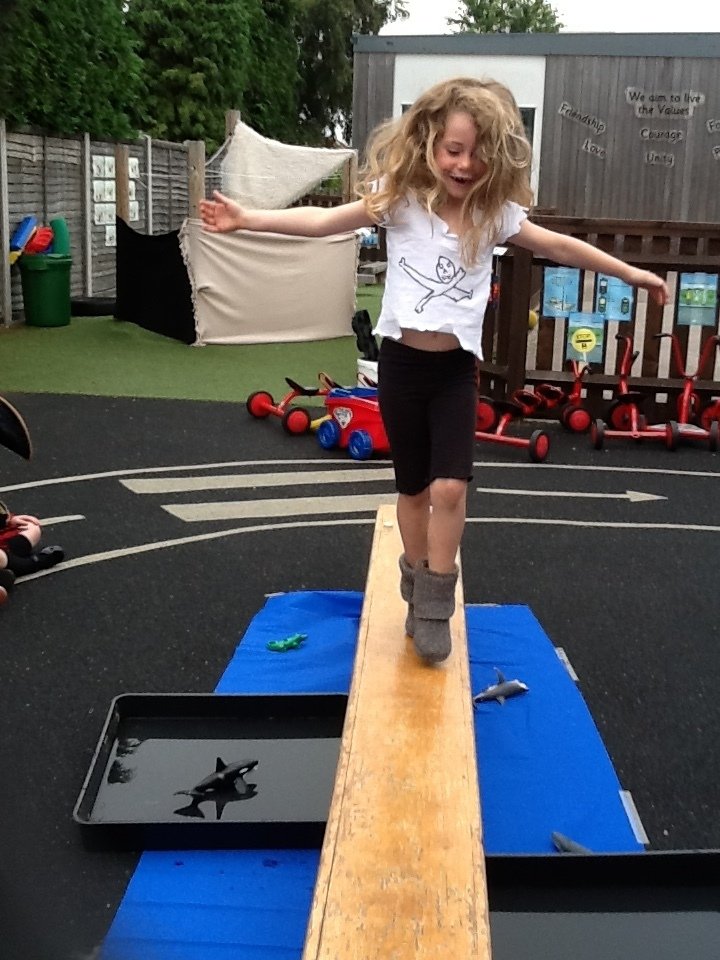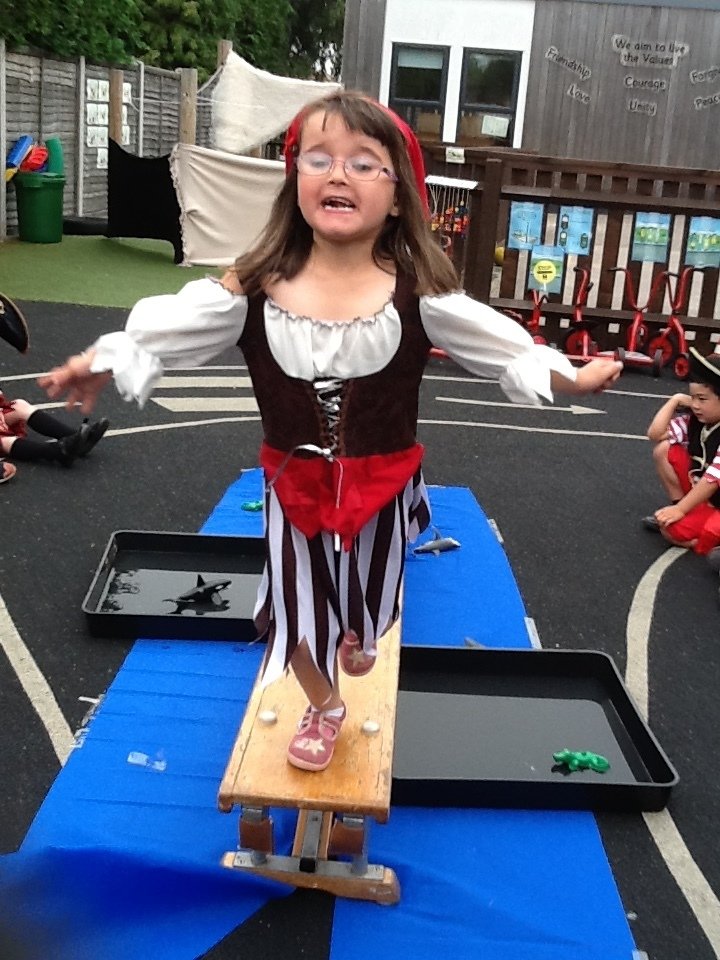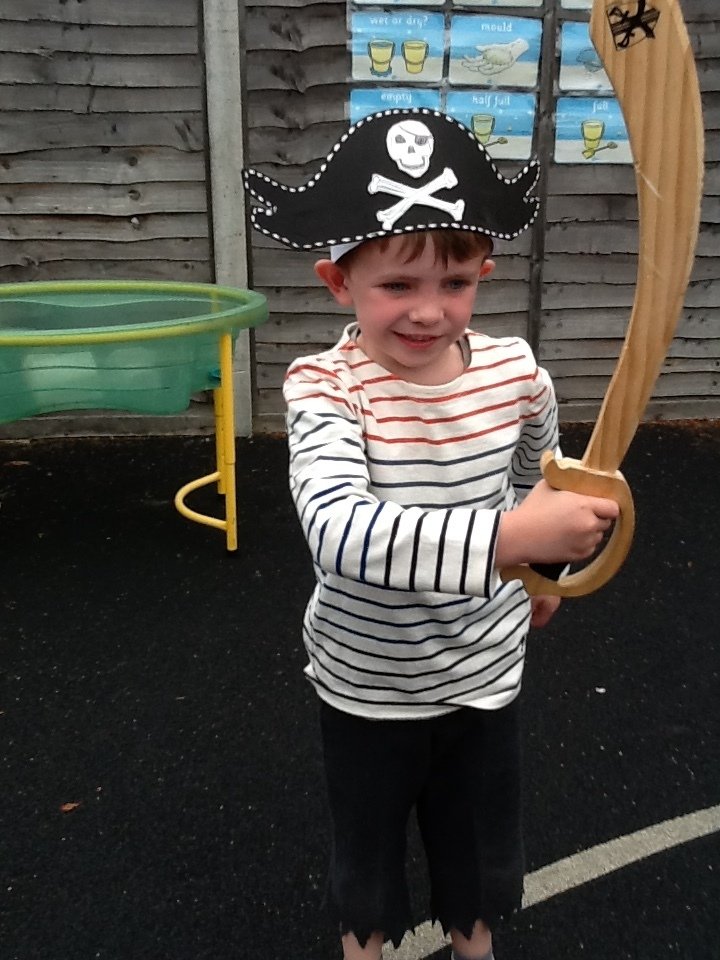 Robins - Wind turbines and sea pollution
Our topic is water and we have been learning all about eco energy and water pollution.
The children have been really interested in learning about wind turbines. They are very worried about our oceans.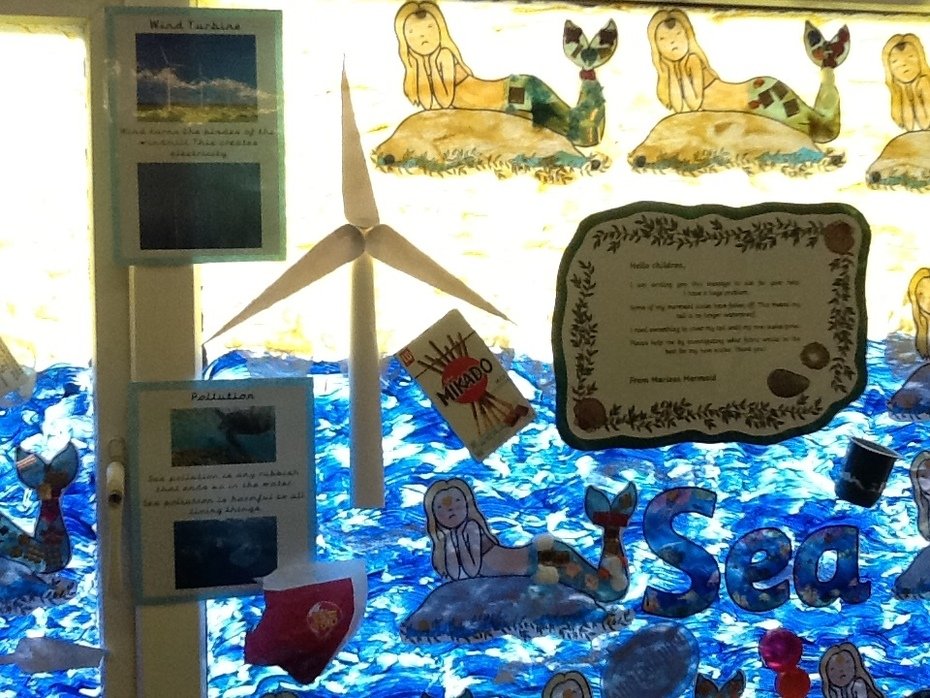 THE ROYAL WEDDING
A wonderful day!
The children & staff all looked great in red, white and blue.
Our wonderful cook Cathy Simmons and her team did an amazing job!
The Robins loved making flags, writing menus and even trying on real wedding dresses!
A day to remember!
ark farm
We have had "THE BEST DAY EVER!" - Quote The Robins!
"Ark Farm was amazing! The dogs were my favourite!"
"I loved Spock the lamb becuase he was so soft!"
"The donkey called Antony was my favourite because he was the biggest!"
"Now we know donkeys sleep standing up!"
"Some ducks have a black bit on their beaks to peck out their shells!"
"I can't believe I stroked a chicken and a duck!"
"I didn't know dogs could sneeze!"

"The pig felt crunchy!"
Spring clean 2018
We took part in the 'Great British Spring Clean'.
It is the biggest-ever litter campaign in the country. As an Eco-School we love to care for our world and school.
The Robins took our Outside Classroom Spring clean very seriously!
They worked really hard and were proud of their work!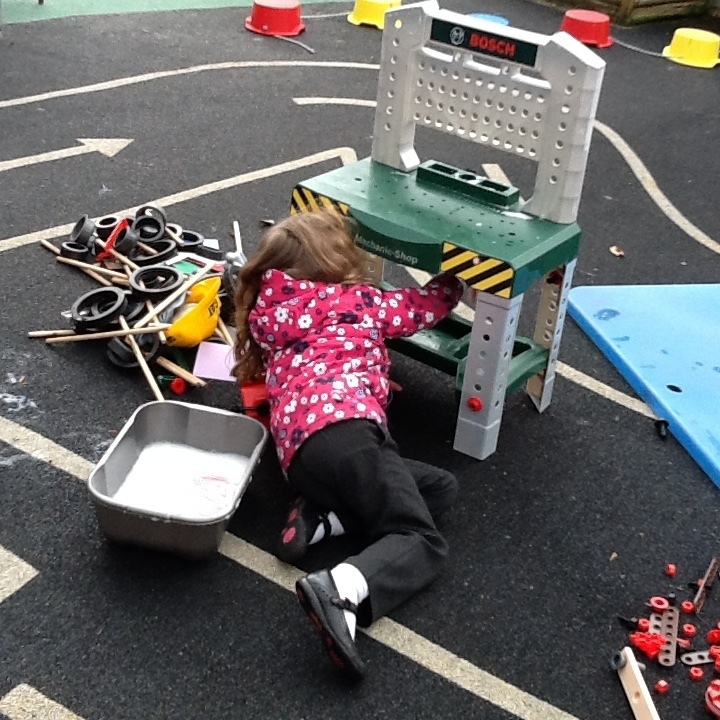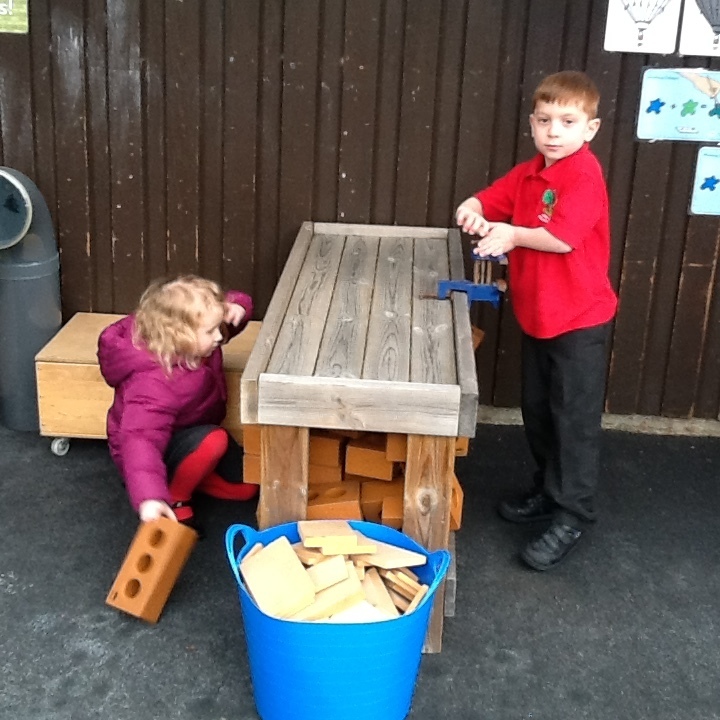 World book day 2018
It was wonderful to see all our children dressed up for World Book Day 2018.
It was a joy to see and hear our wonderful Year 4 children reading to our little ones!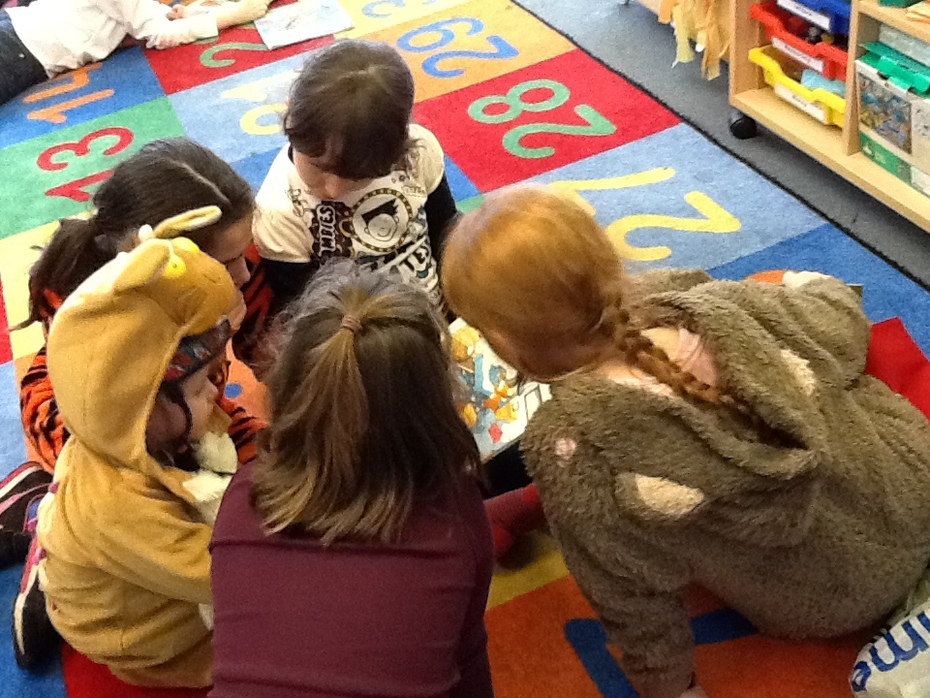 The tiger who came to tea - Tea party!
We have really enjoyed the story 'The Tiger Who Came To Tea'.
We enjoyed our tiger tea party even more!
We were prepared and had a huge tin of tiger food!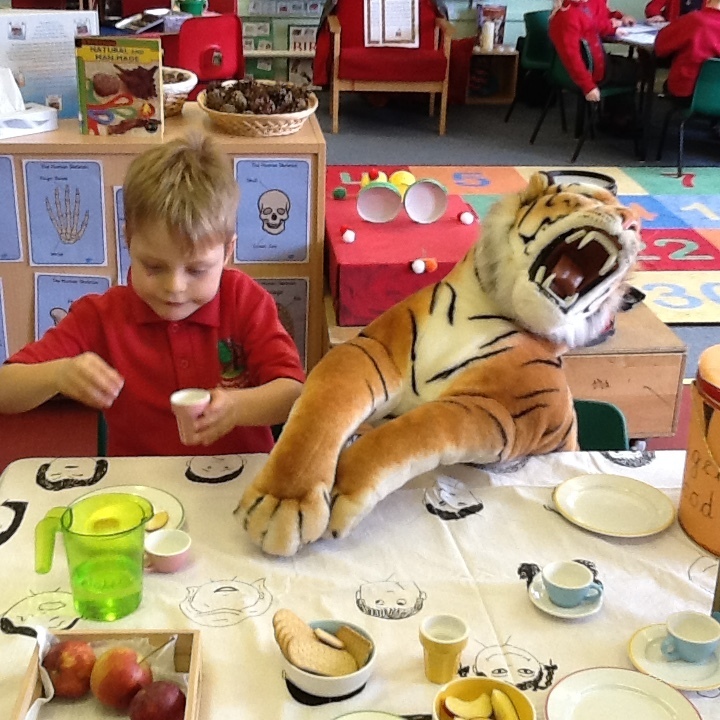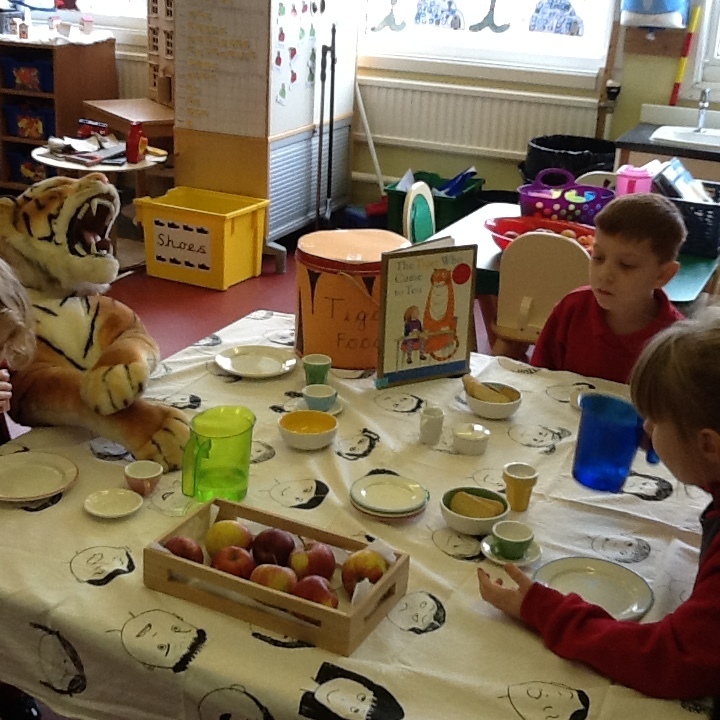 Dinosaur FUN!
We had surprise visitors in our school!

The children were so excited to solve the mystery of where the dinosaurs had been and what they were doing!
They enjoyed using the Ipad to take their own amazing dinosaur photos!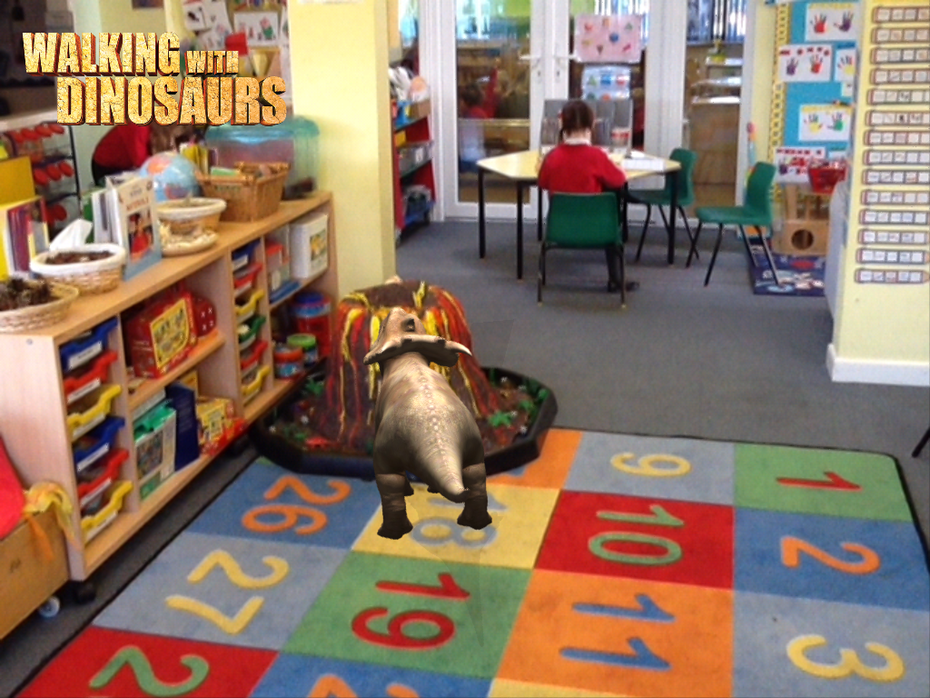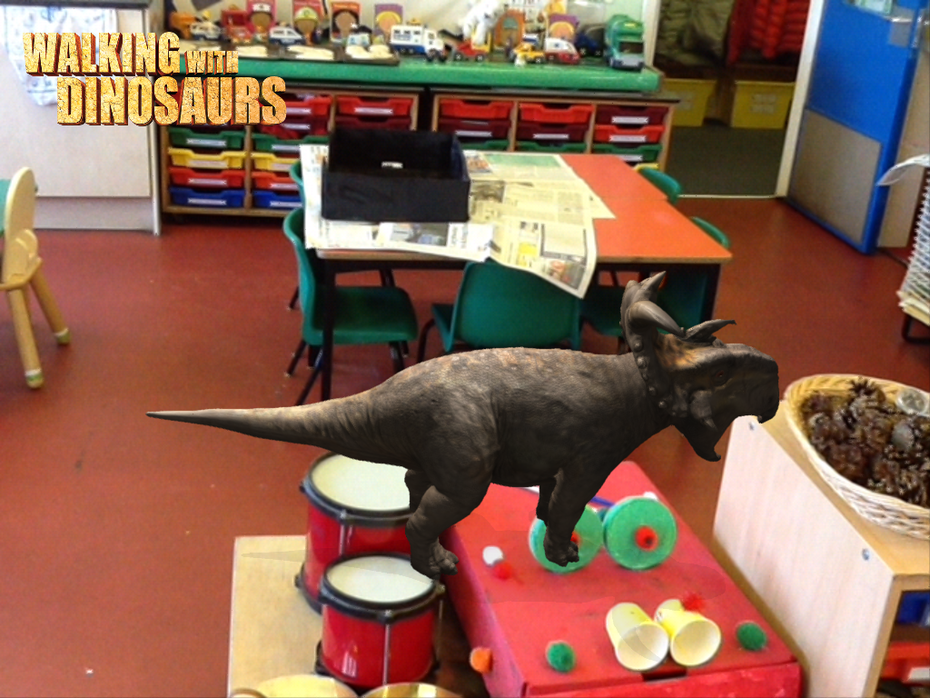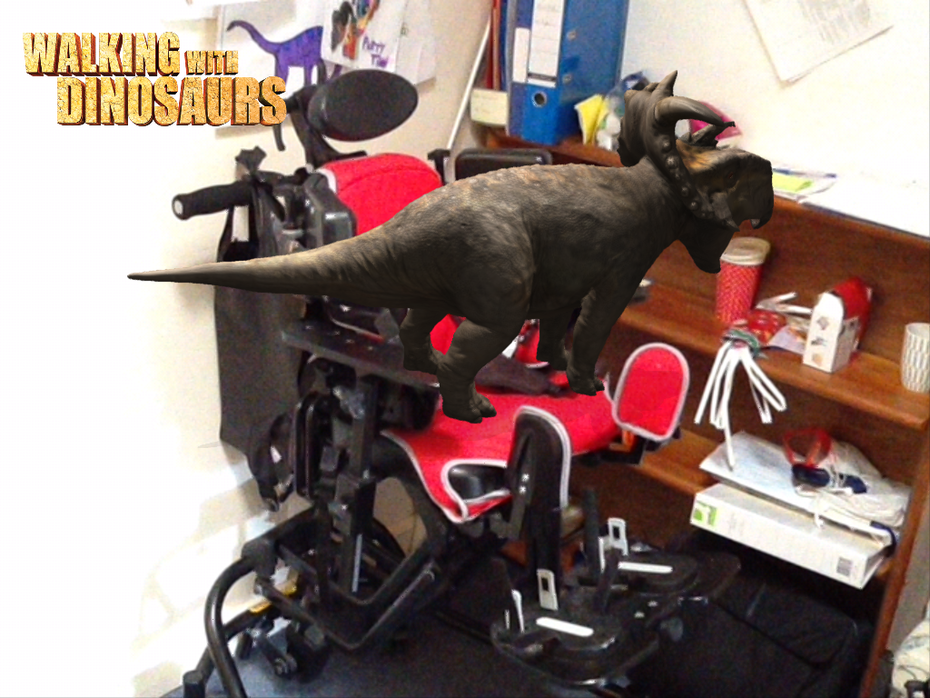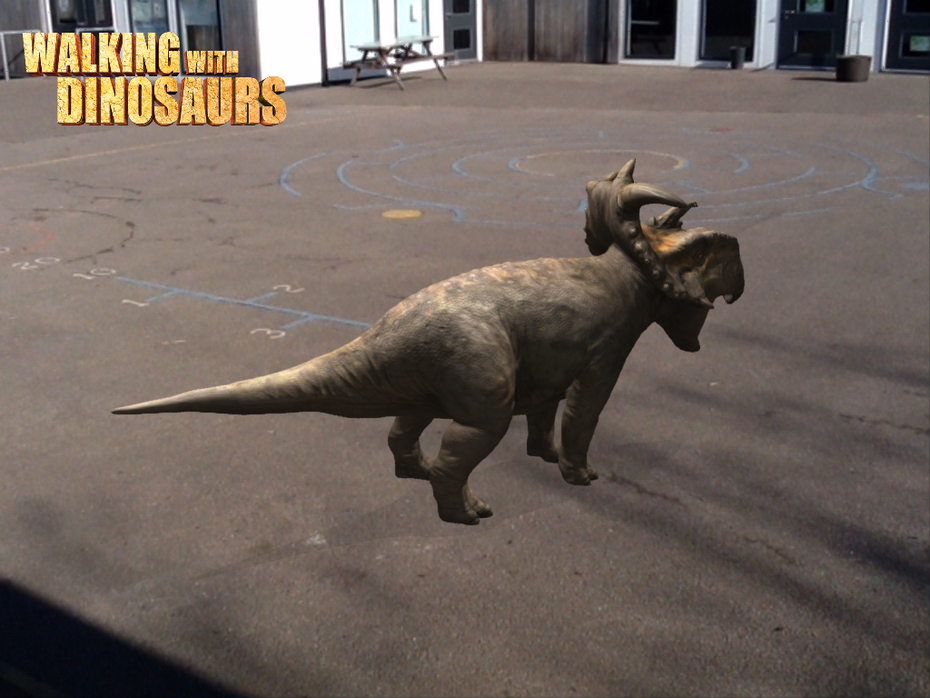 phonics - 'G'
Gg is for glittery, green, gooey gloop! The children had to find magnetic 'g' letters!
The children also made lots of marks in the gloop - essential early writing skills!
Memorable learning!

Art - fabulous work!
WOW! WOW! WOW!
Look at some of our artists!
100% independent teddy portraits!
I am amazed at their work!

colour mixing
We have been exploring what happens when we mix colours together - look at our results!

PSED - Feelings
How are you feeling today?
We have been learning all about our feelings.
We have been learning to talk about how we are feeling.
We had lots of fun making various expressions!
Can you guess what feeling the Robins were expressing?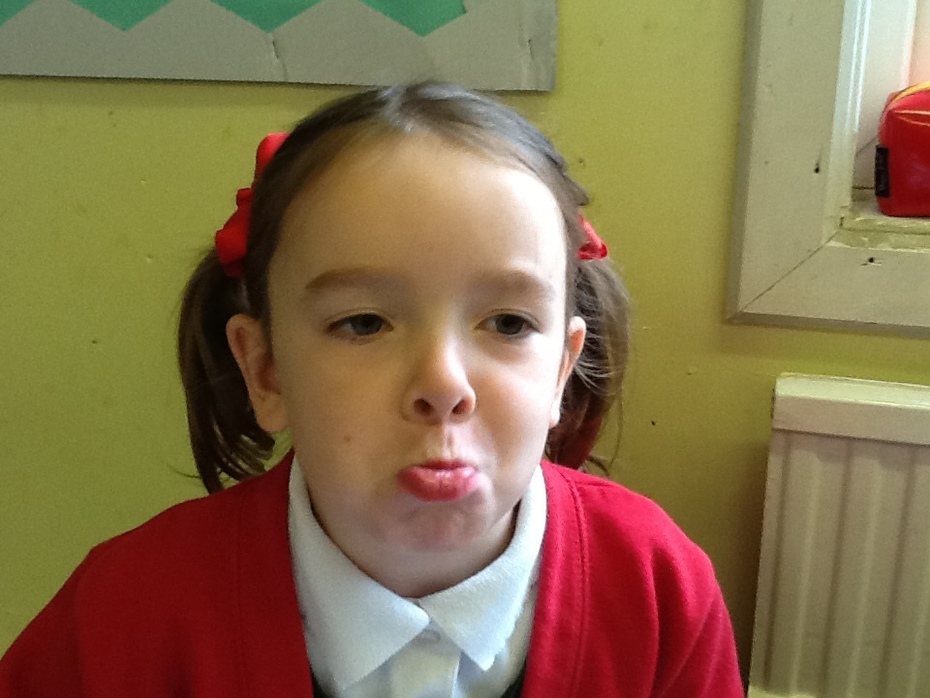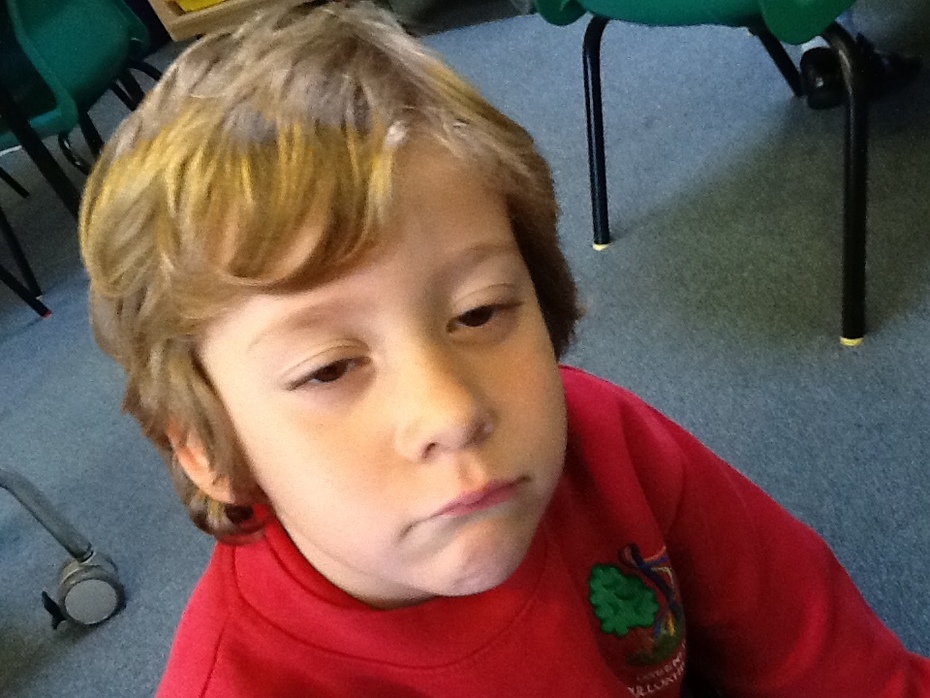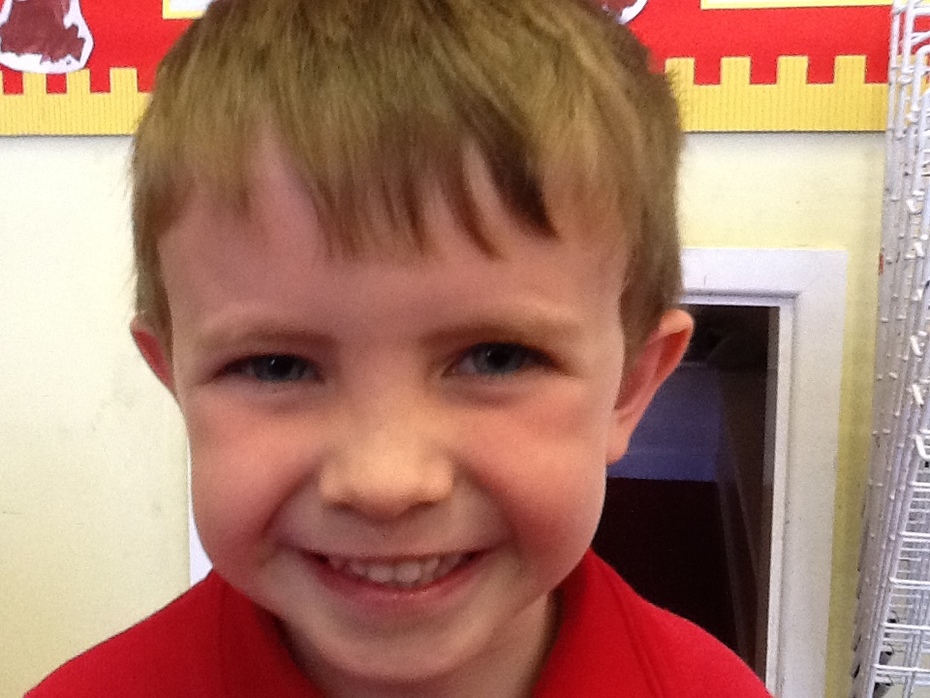 Reading
I love the Robins loving books! Simple pleasures of sharing books with your friends!
This is how we learn!

Values - Friendship
We have been thinking all about our friends.
The Robins have an amazing understanding of 'What makes a good friend?'
I love the 'World of Friends' they have made - they are simply beautiful!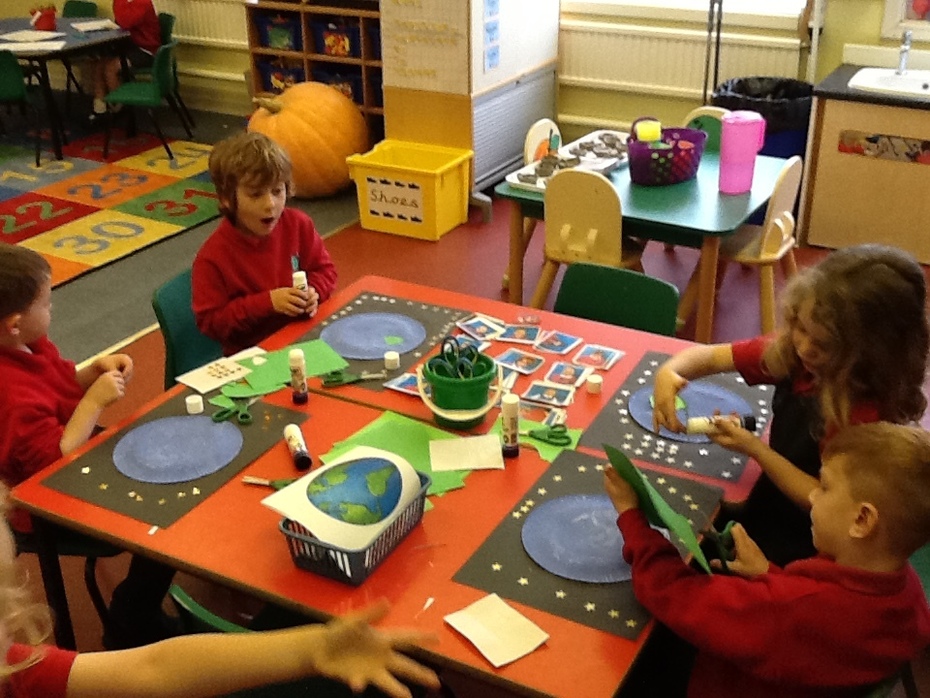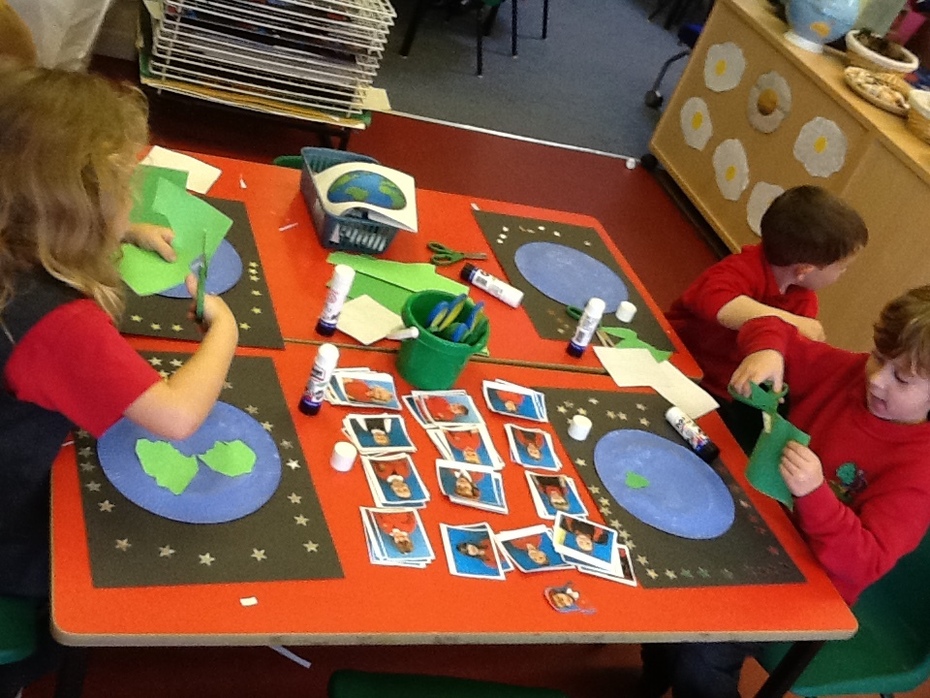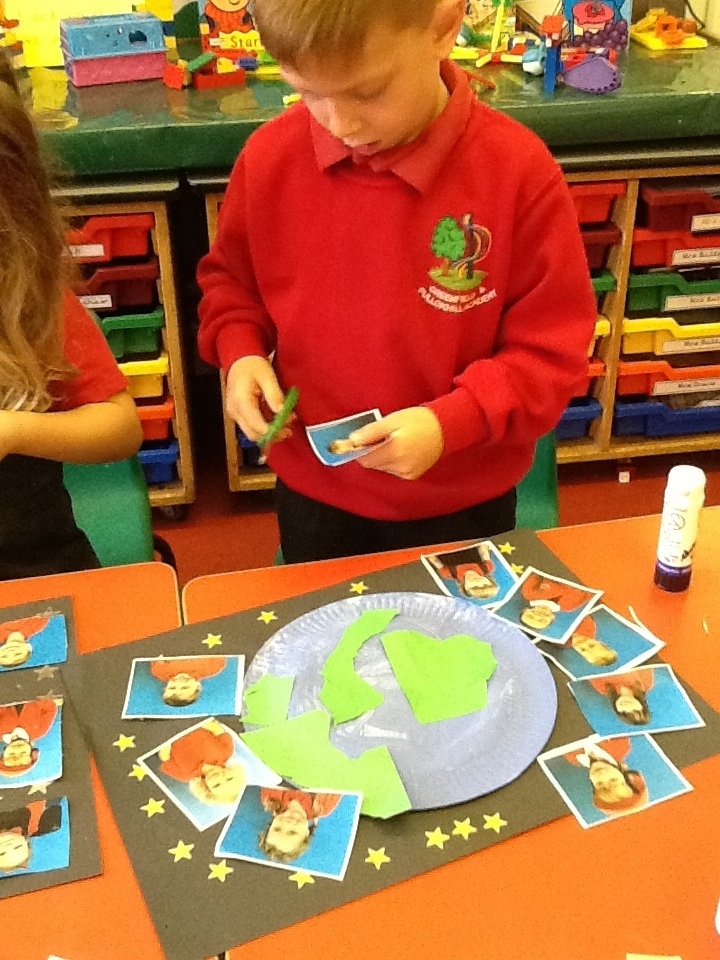 Diwali
We have had a magical and memorable time learning all about the festival of Diwali.
The children loved turning our classroom into a Diwali restaurant.
Please look at our super photos!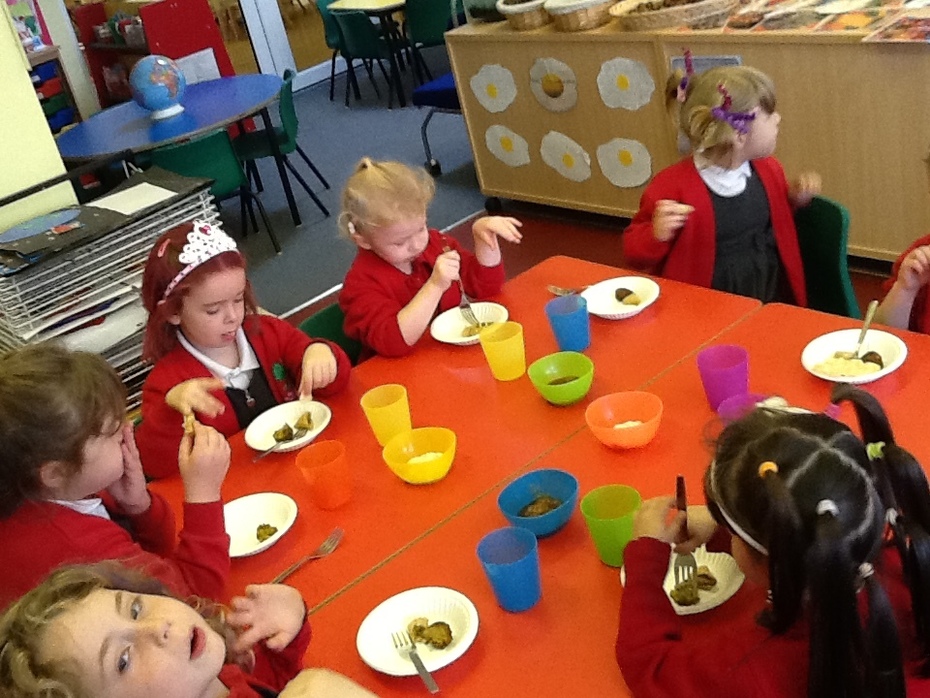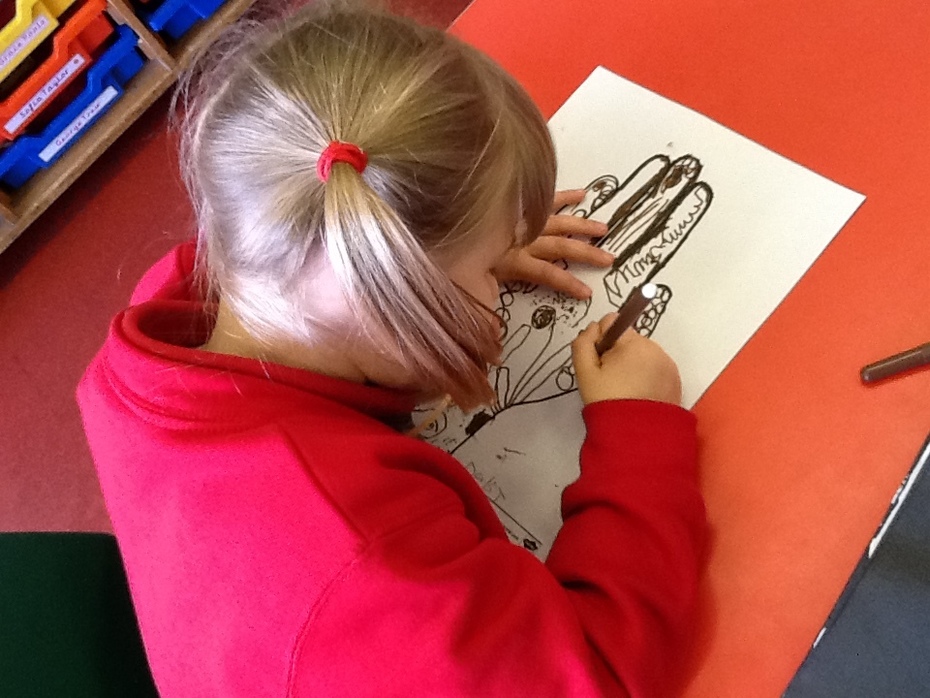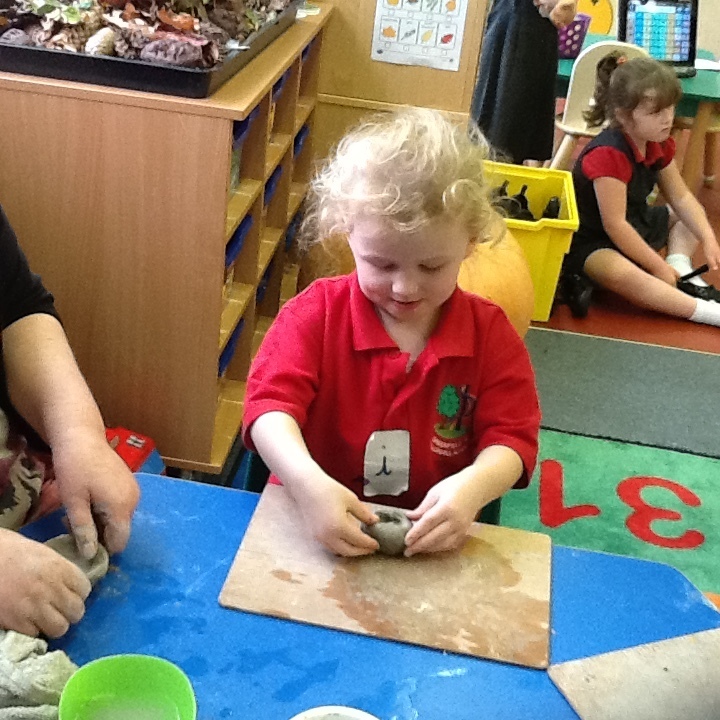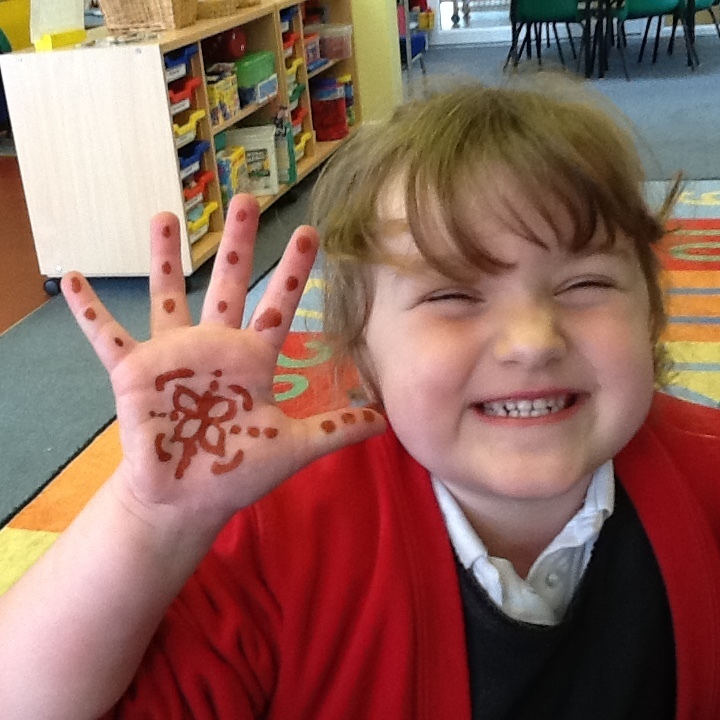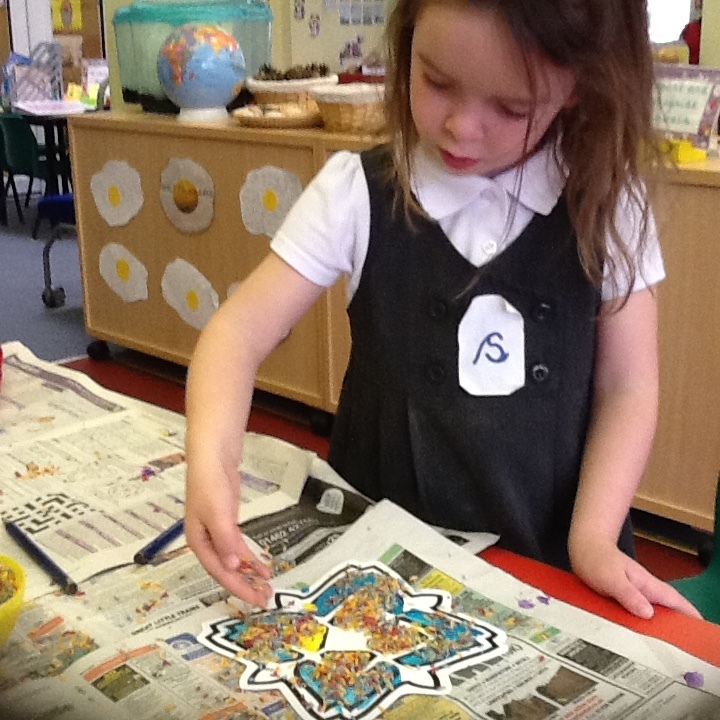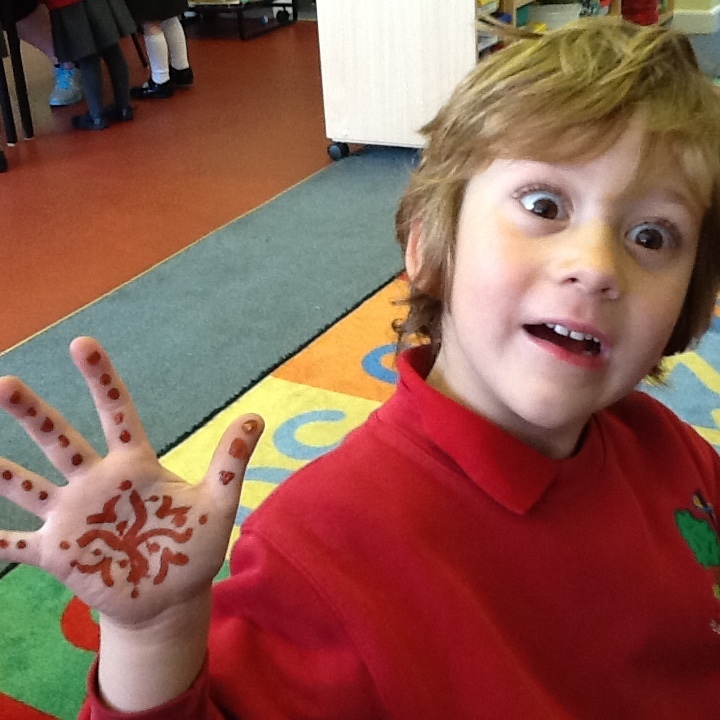 Learning outside
We love learning outside - I think their little faces tells you how much we love being outside!
The joy of a cardboard box .... it can be anything you want it to be!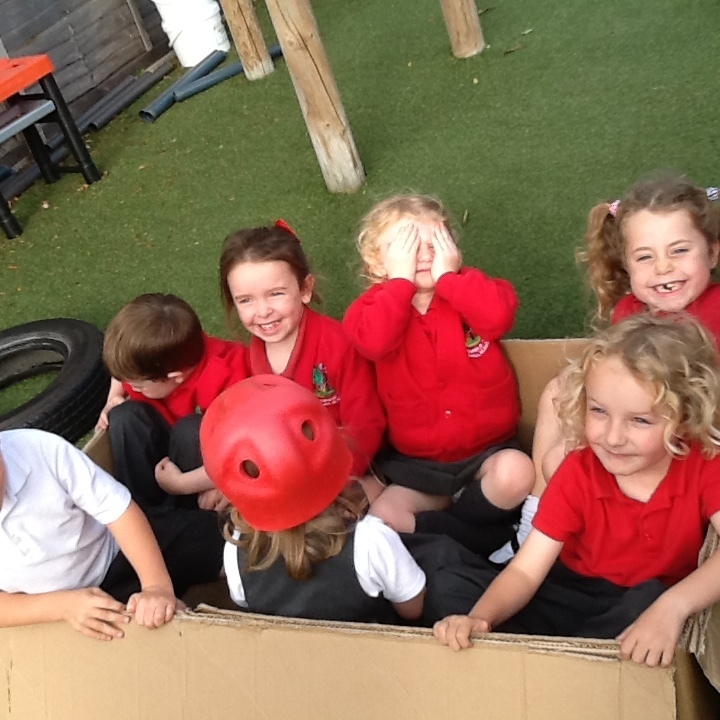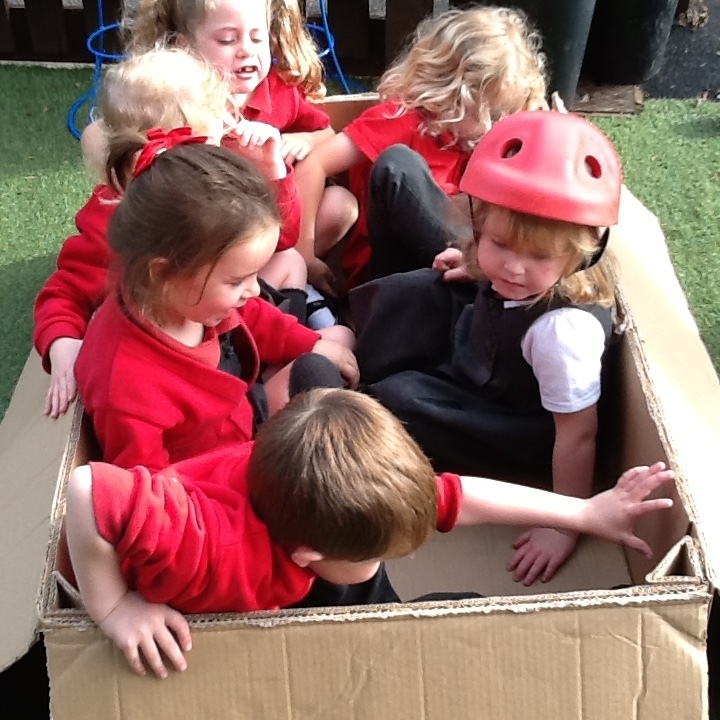 Phonics - Reading
We are having so much FUN learning our phonics!
Today we went on a hunt for Phase 2 words around our indoor and outdoor classrooms.
The children were highly motivated and enthusiastic to read the words.
We just have to celebrate their amazing writing too! Look!
I am a very proud teacher! :)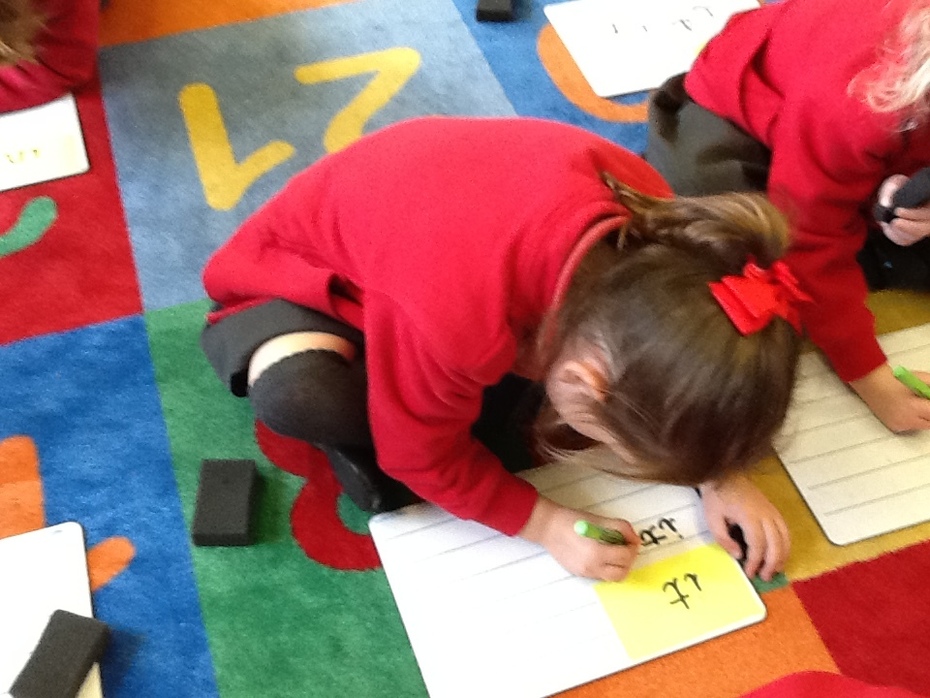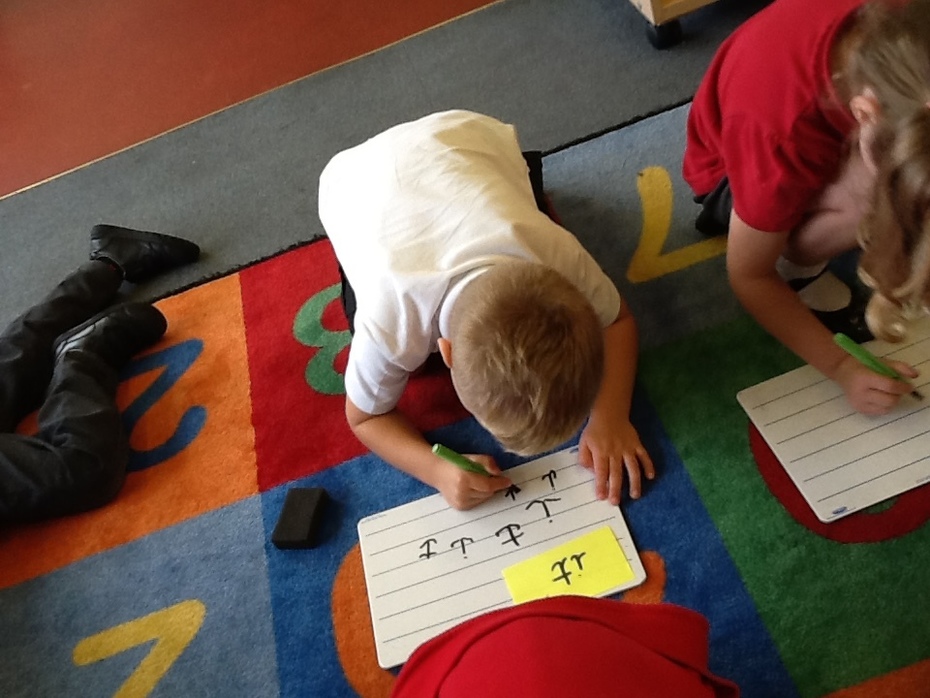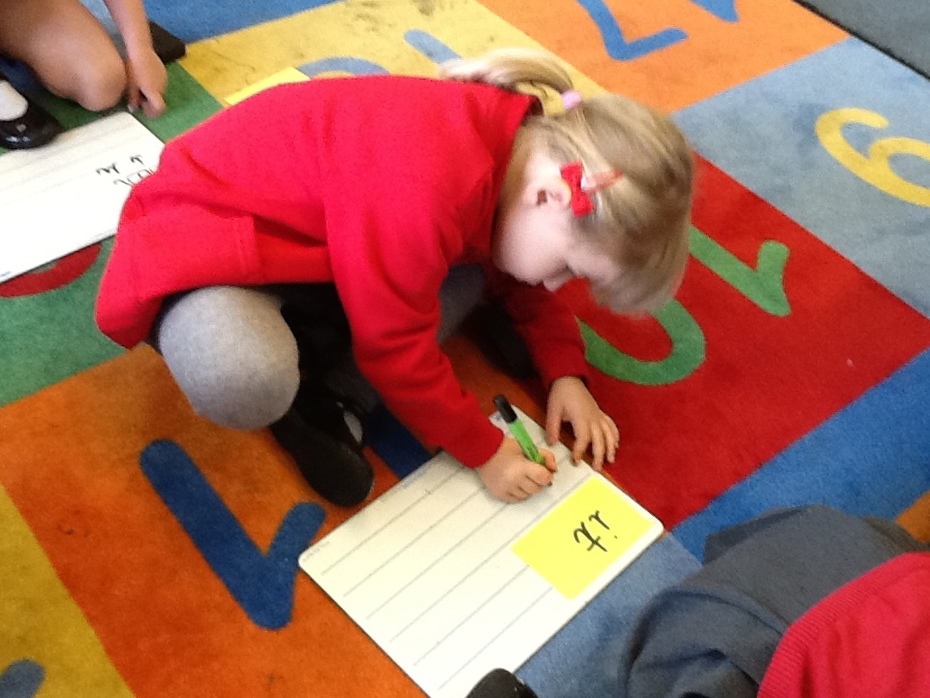 Understanding the world - Autumn
The Robins have been totally engaged learning about the seasons.
They have explored Autumn in all its natural beauty.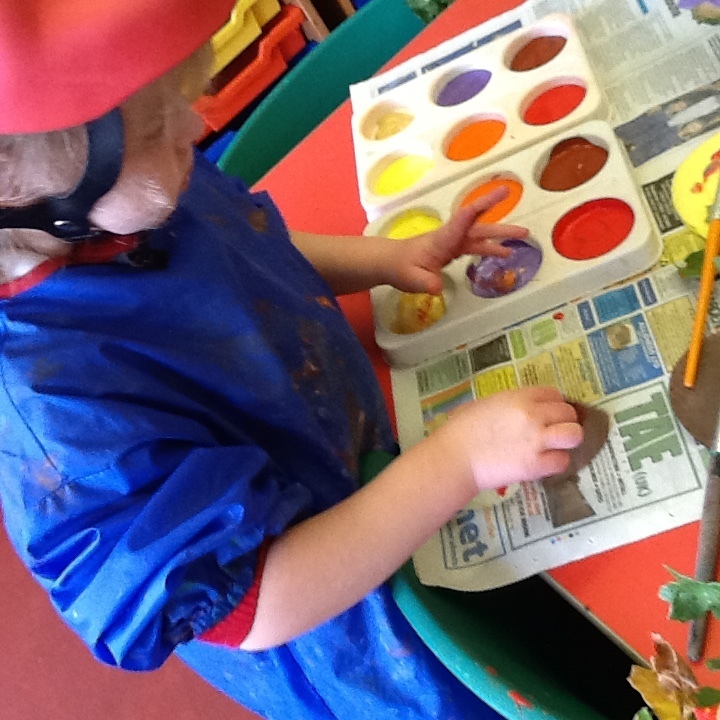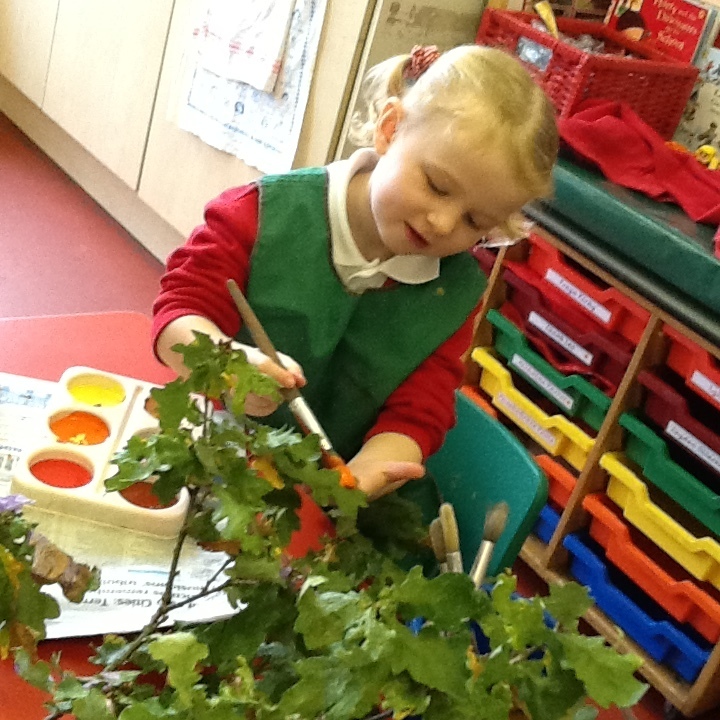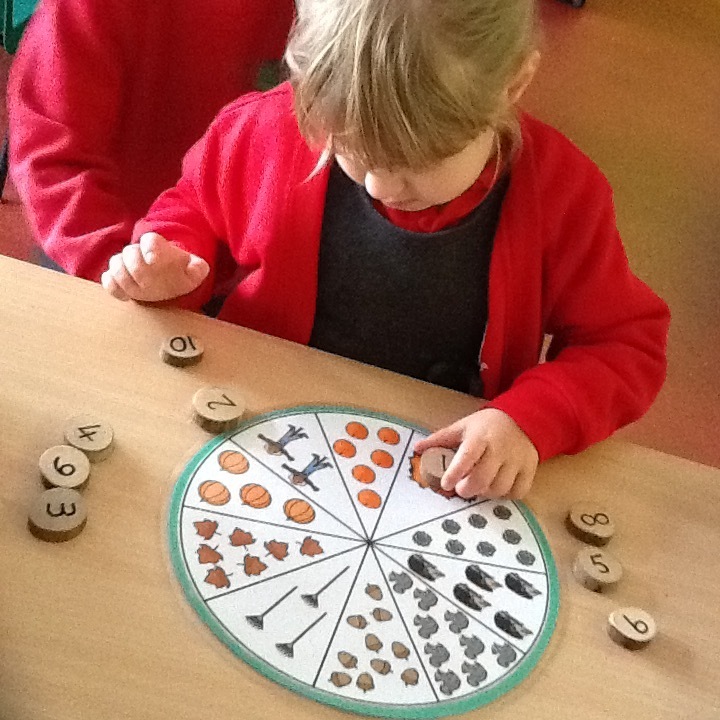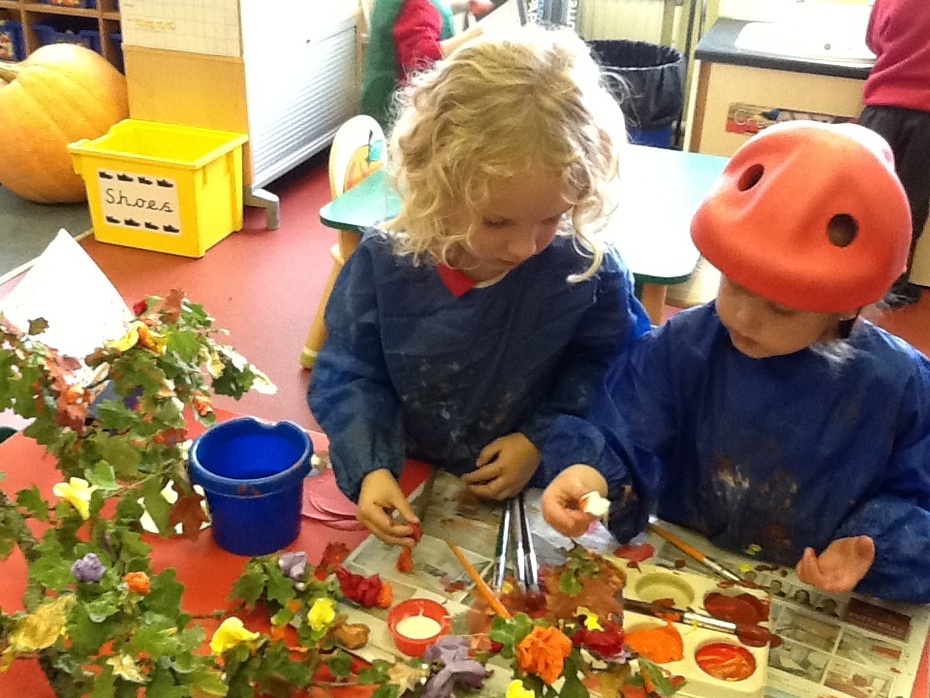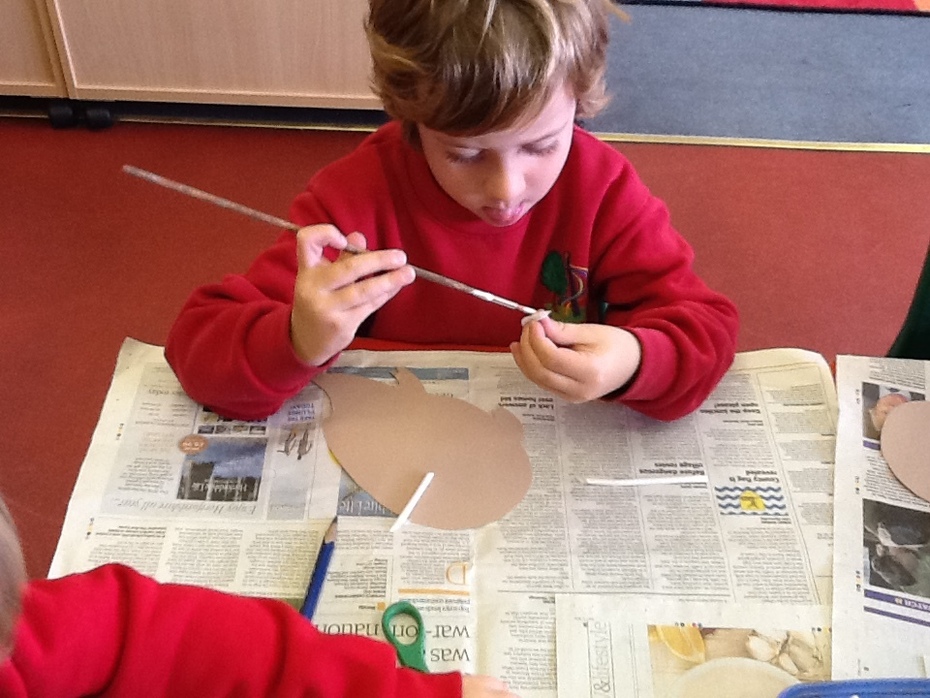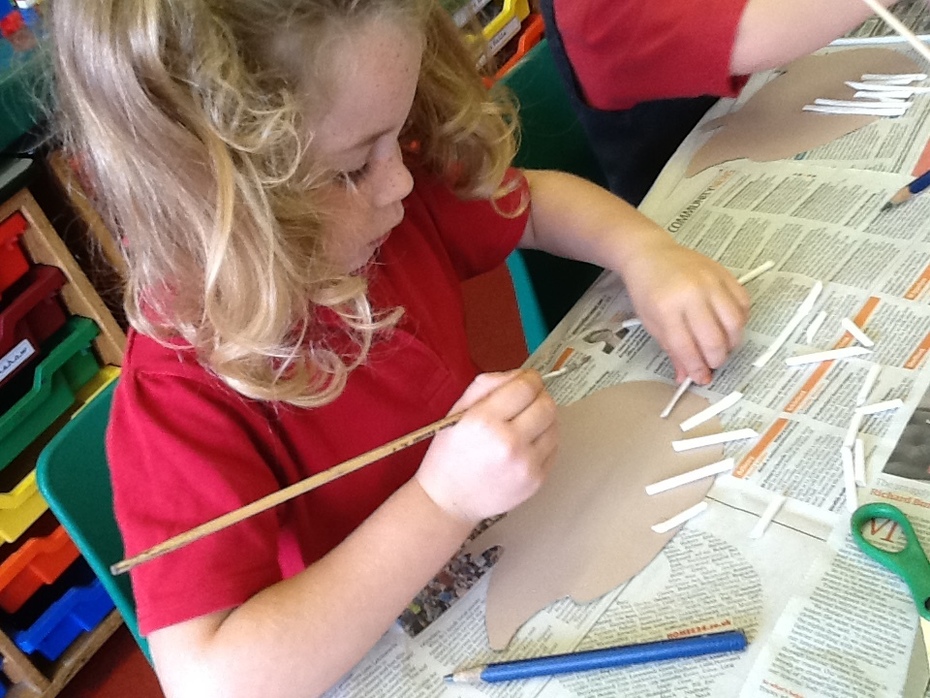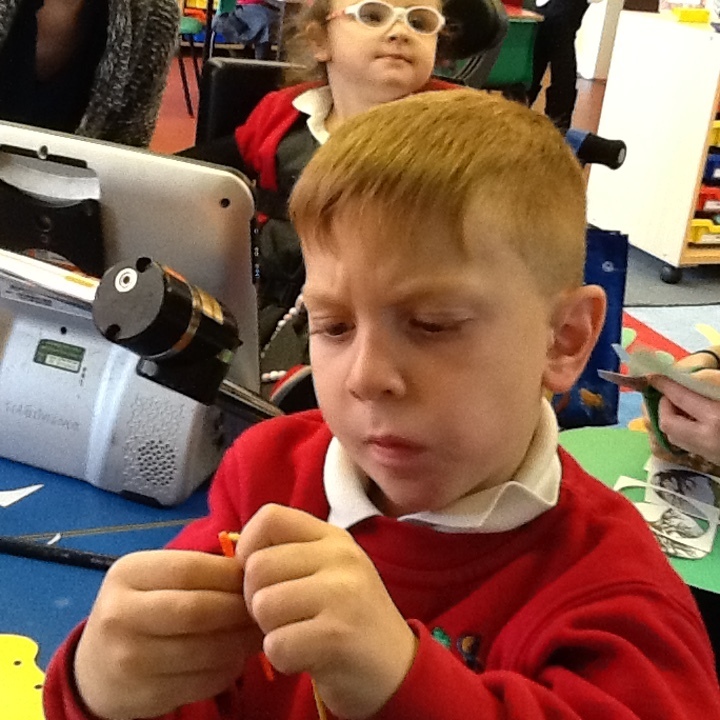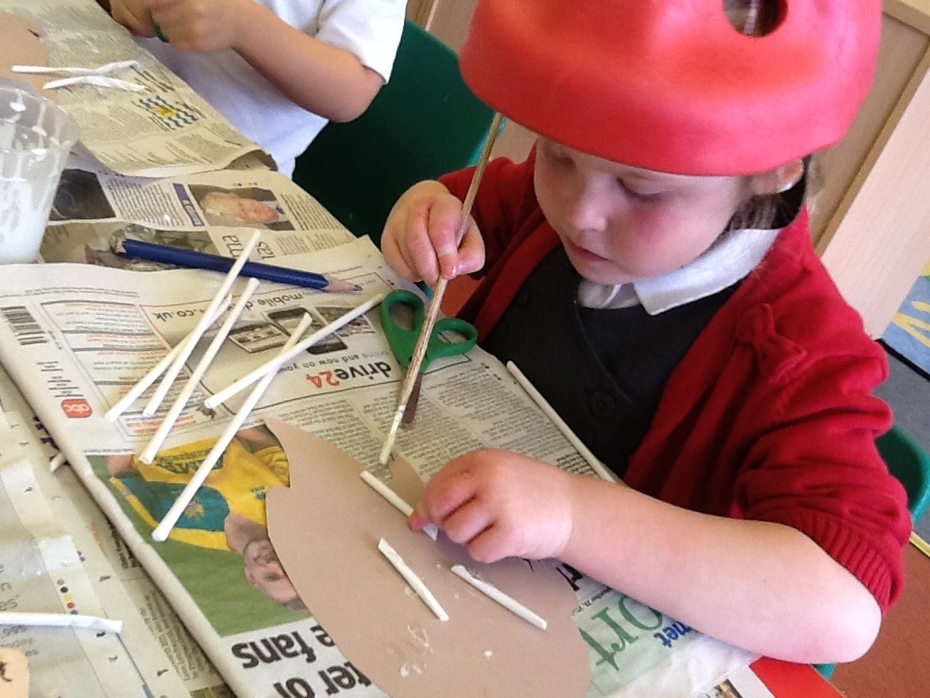 Physical Development
The Robins LOVE PE with Mr Greg from Premier Sport.
We are so proud how they listen.
They are learning about the importance of keeping healthy.
They love learning new skills!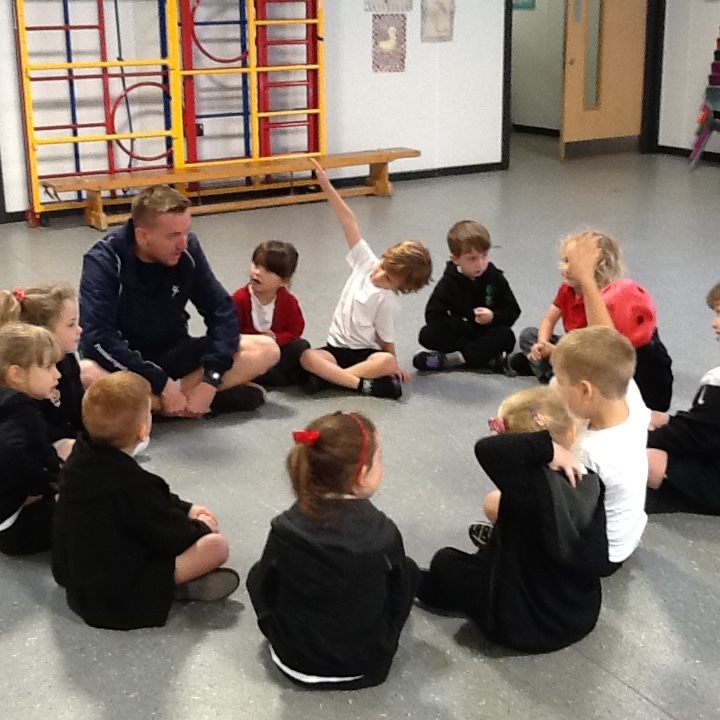 writing
We love to see the Robins writing - Look at the concentration on their little faces!


Autumn 1
A very warm welcome to Robins.
We are very excited to work with you and your children.
The children are settling into Robins very well. We are already having so much fun learning through play and getting to know one another.
The children are very quickly learning new routines and our values which promote our high quality expectations.
So far I think the highlights of the day have been lunch and snack!
I am so very proud of the children in our Collective Worship. They are listening absolutely beautifully!
The children cannot wait to get changed into their brand new PE kits!
Well done Robins!
Summer 1
Mini-beasts
We're Going on a Worm Hunt!
We had a great time looking for worms!
We watered the ground to encourage the worms to come out.
We danced about to make vibrations.
We found LOTS of worms.
We handled them with love and care. We respect all living things.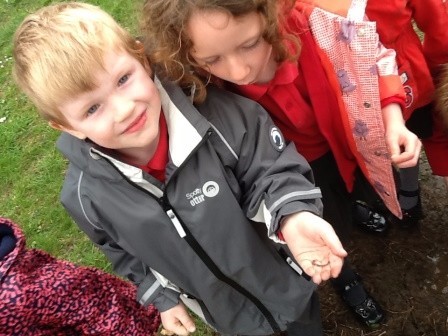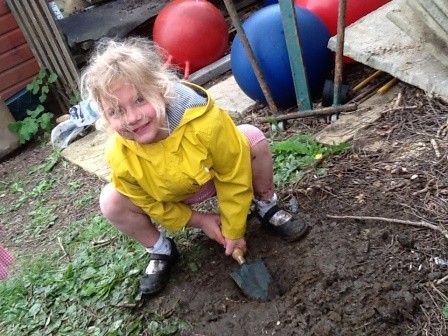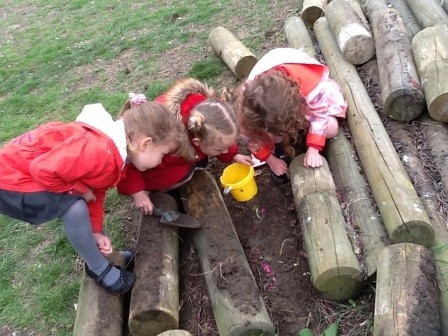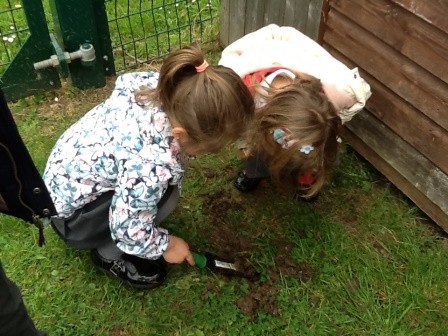 SPRING 2
Our Houses and Homes
We used lots of different media to create a building of our choice - They were all unique and absolutely wonderful.
Which home would you choose? A windmill, cottage, flat, caravan or even a castle?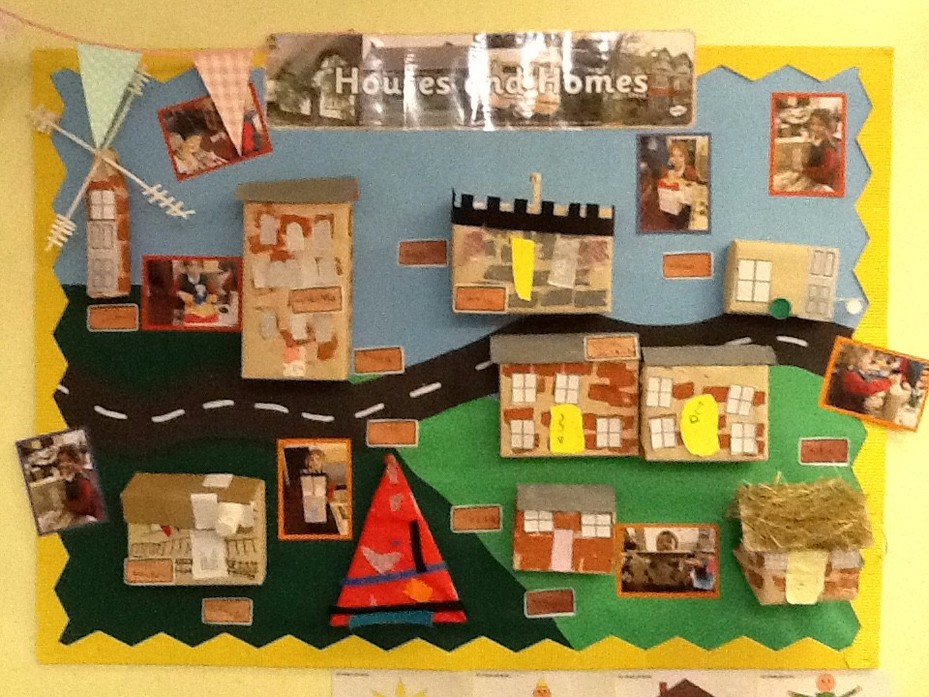 Our Learning Journey - Materials
Have a peek at a few of the things we have been learning!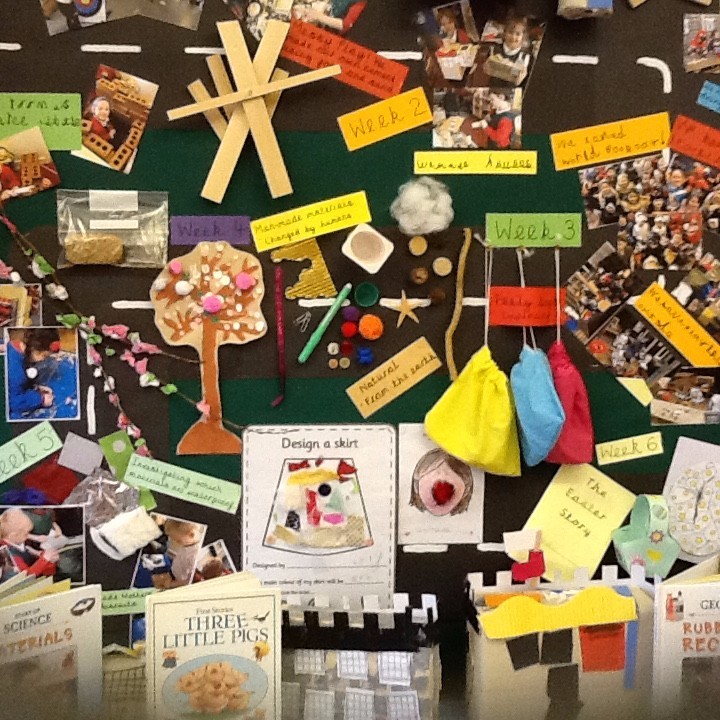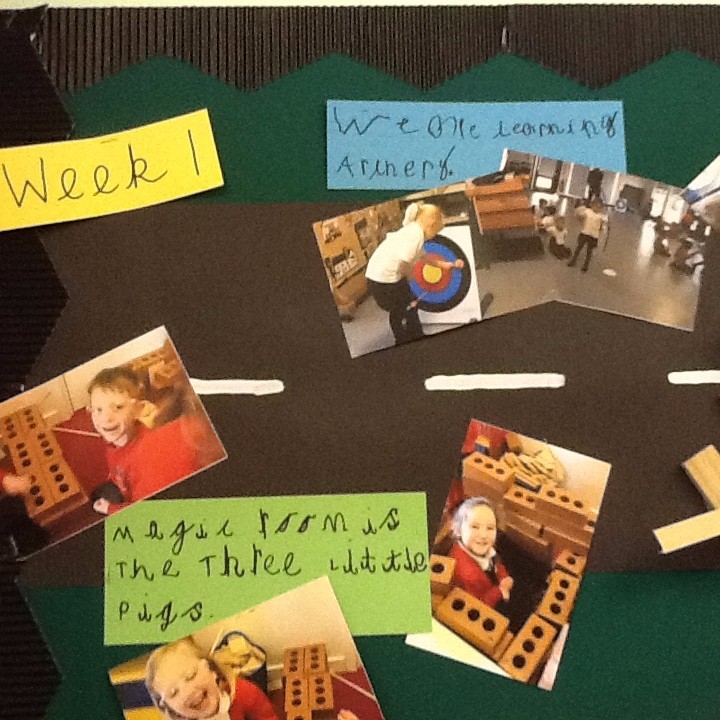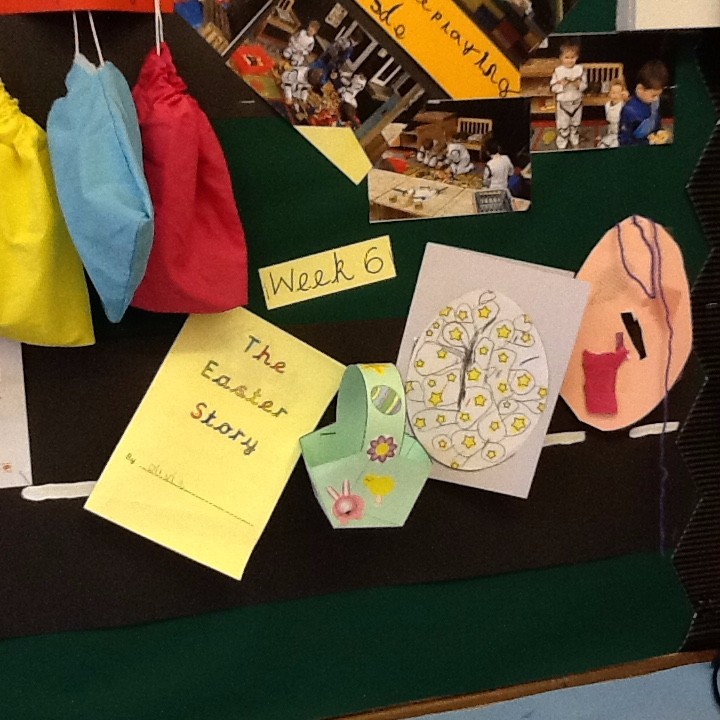 Making cement and building walls
We had fun making our own cement out of sand and foam. It was super sticky and was superb at building walls.
Even the big bad wolf would have trouble blowing them over!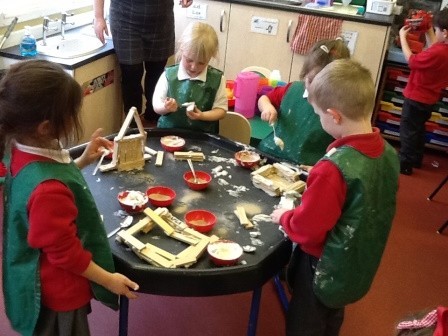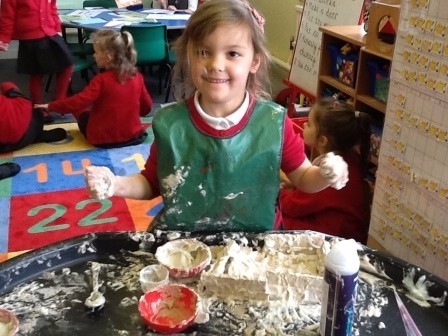 The sun came out and so did we!
We had a glorious afternoon outside today in the sunshine!
We were totally absorbed in creative play - this is when the best learning happens!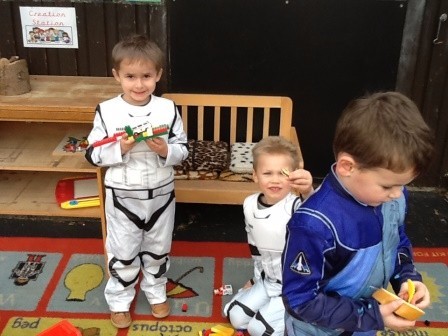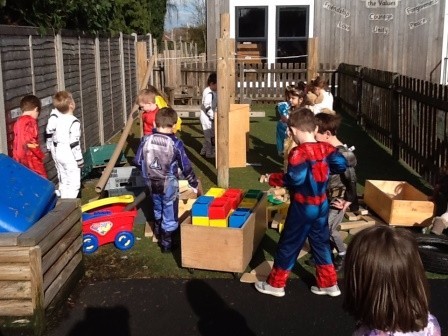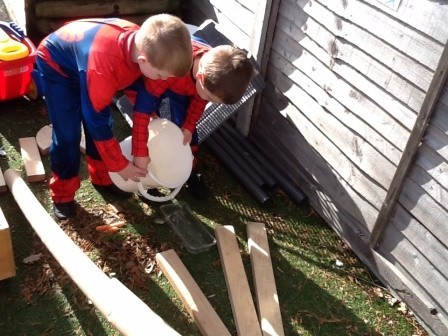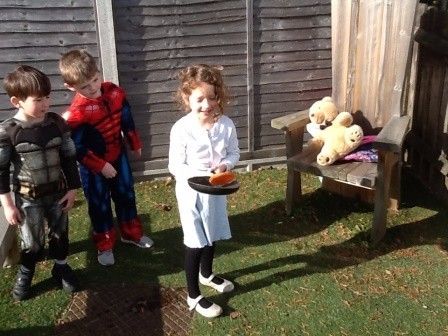 Our wonderful buildings
We have been learning so much about different buildings from around the world.
The children have made a building / home of their choice.
They selected their own materials from the huge selection we offered them and worked independently.
Thank you for all your donations of boxes, tubes, pots etc.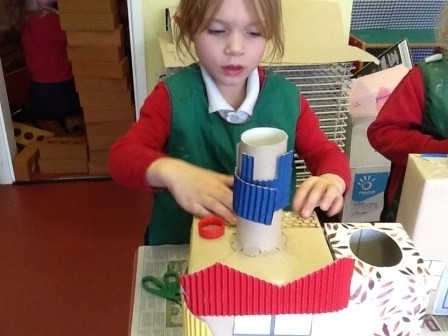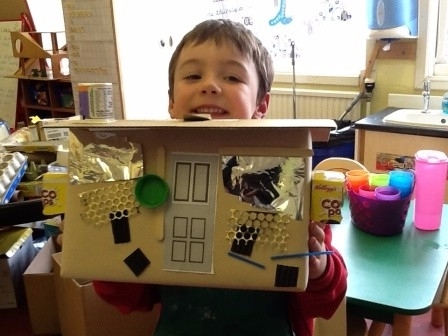 Archery with Coach
Archery with our Coach from Premier Sport is so much fun!

We are really enjoying our Physical Education activities.
This half-term we are learning Archery.
Our skills and coordination are developing every week.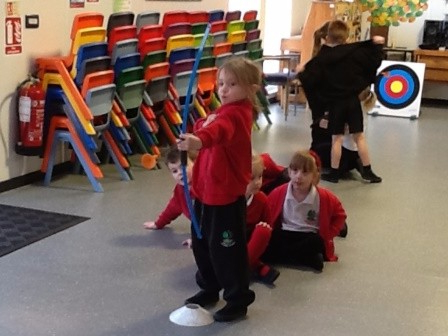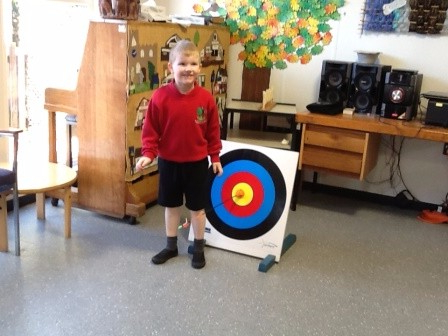 World Book Day
We had a wonderful day celebrating World Book Day.
Everybody looked fabulous dressed up as one of their favourite book characters.
We read lots of stories and enjoyed reading with our friends.
We love books in our school!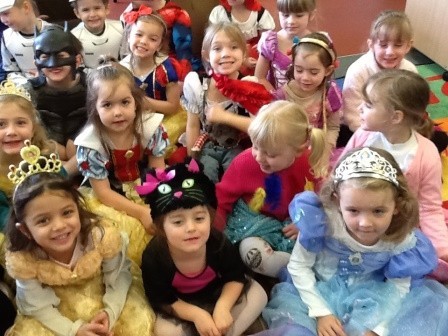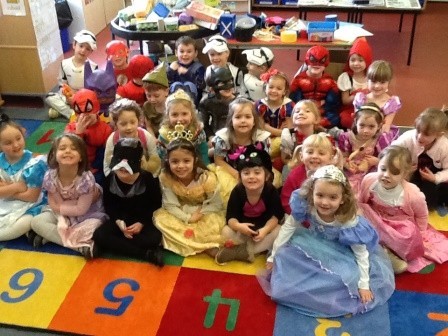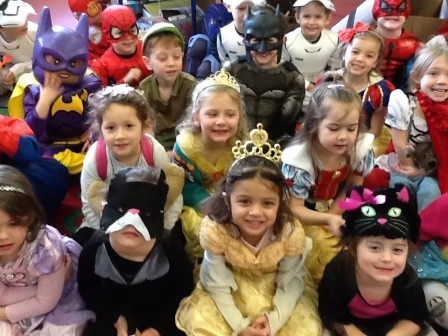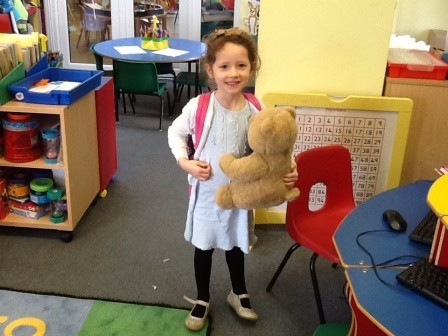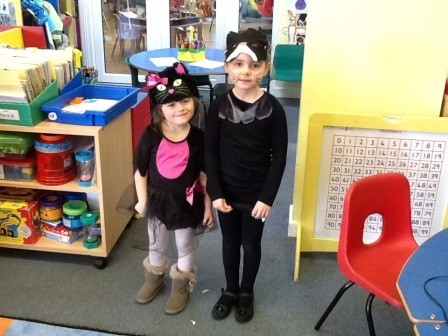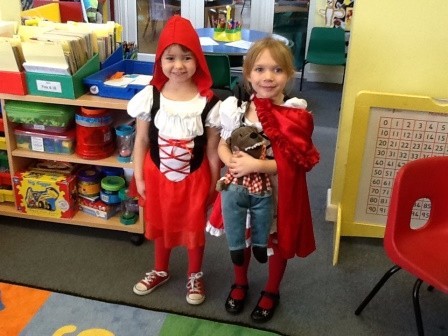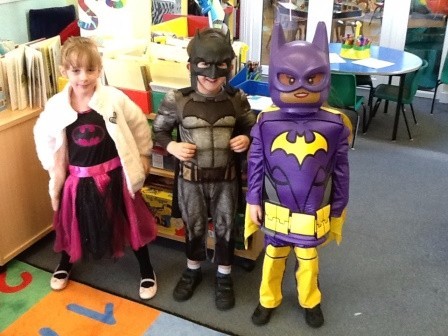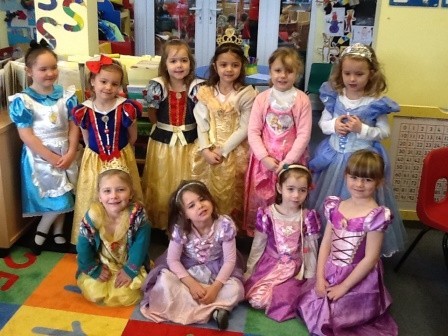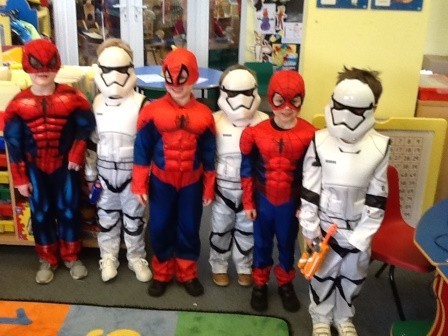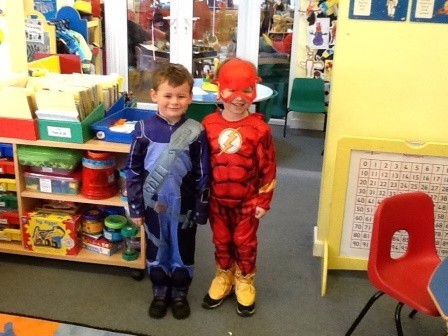 Wood Work
We have been learning lots of information about materials.
We really enjoyed working with real wood, saws, hammers, nails and screws to make wooden crosses for our Easter display.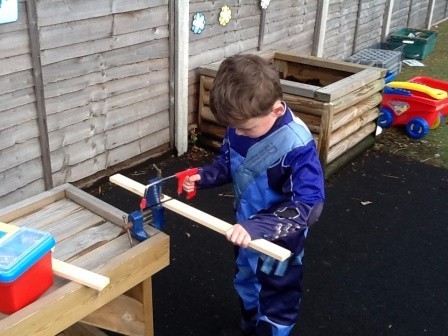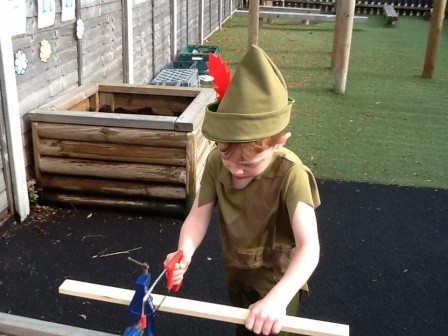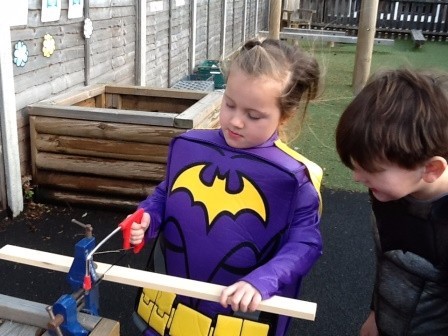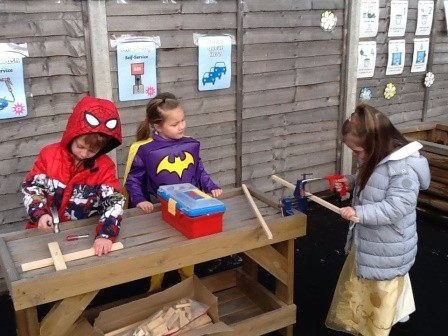 SPRING 1
Chinese New Year
Kung Hei Fat Choi
We have all been fascinated and inquisitive learning all about Chinese New Year!
We have sang, danced, painted and eaten delicious Chinese food!
All of the children even took part in a super Collective Worship to tell the rest of the school the story of The Great Race!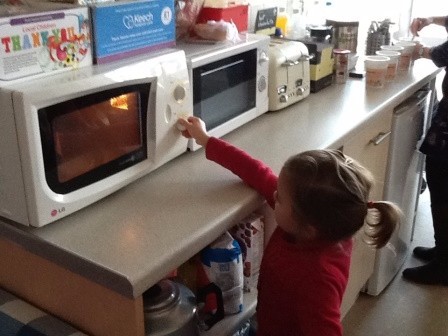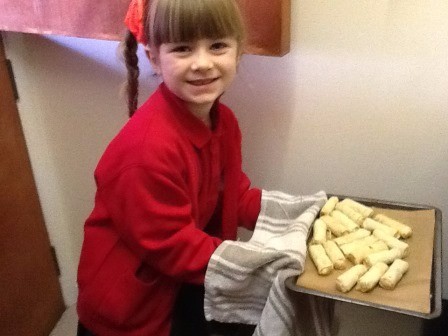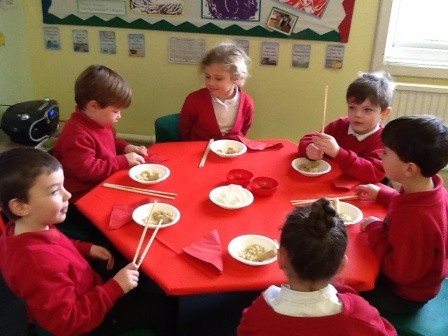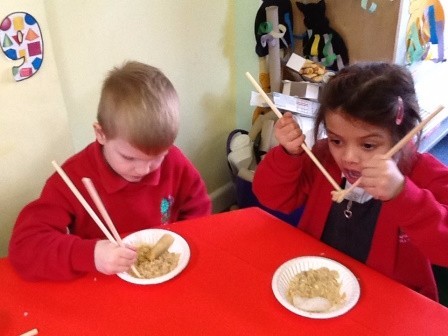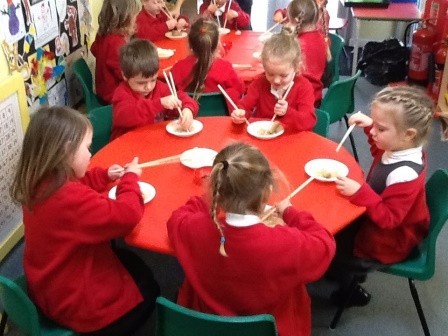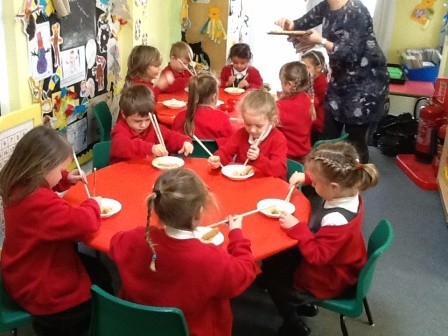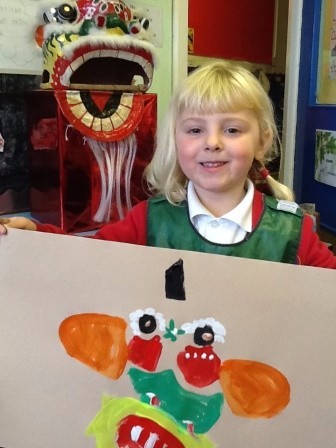 Weather - ICE!
The children were very curious to explore and investigate ice and frost.
They used a variety of media to write in the ice and frost - proving you do not need a pencil and some paper to write!
We think some of these images capture their 'awe & wonder' beautifully!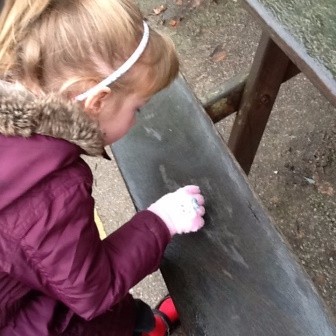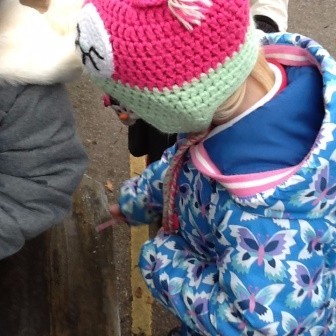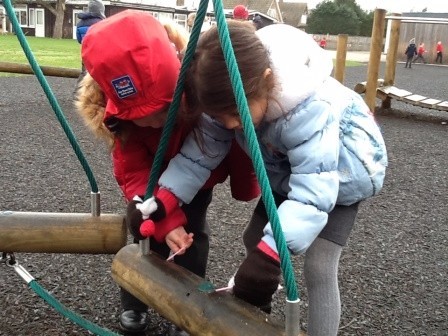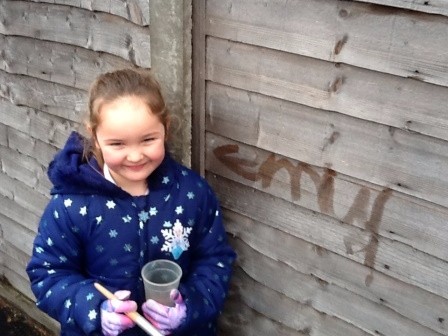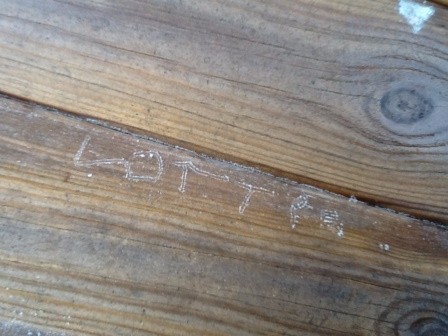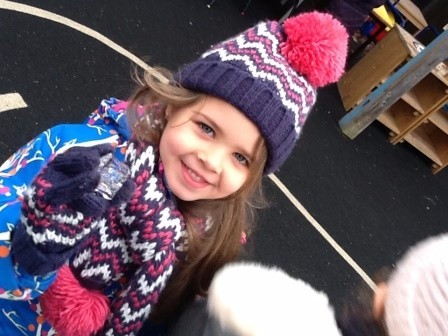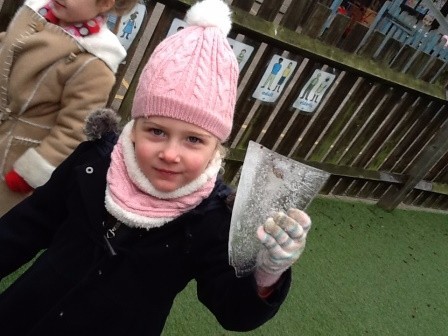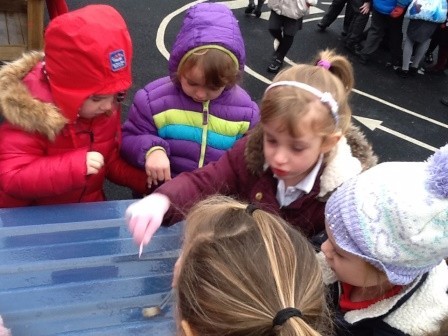 The Nativity Service
The Robins created a magical Nativity tableau at the church this afternoon. The children looked wonderful and sang beautifully.
We were so proud of all the children.
A true reminder of how lucky we all are and the true meaning of Christmas.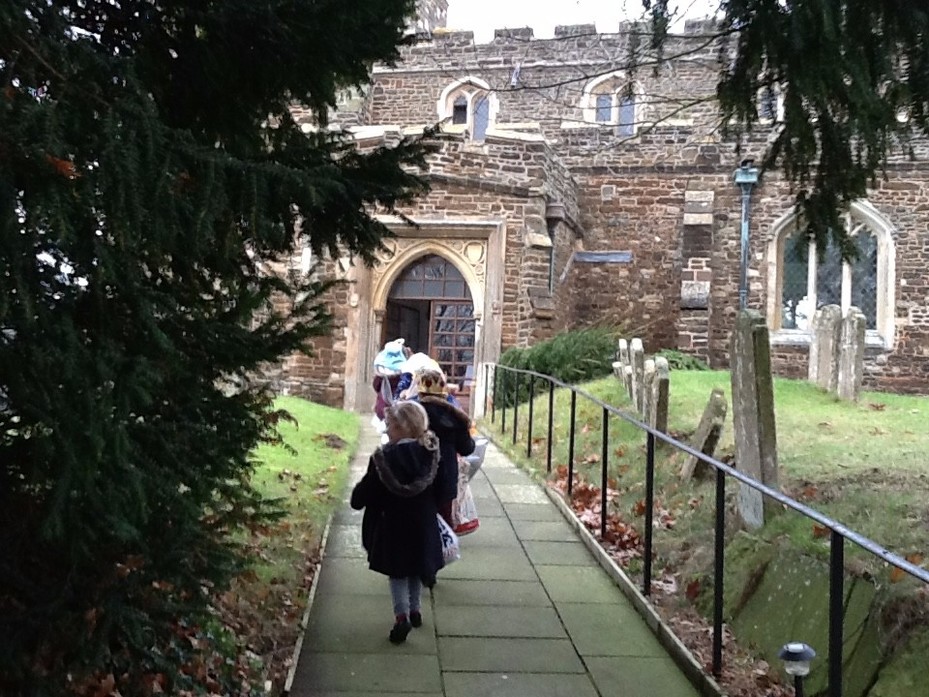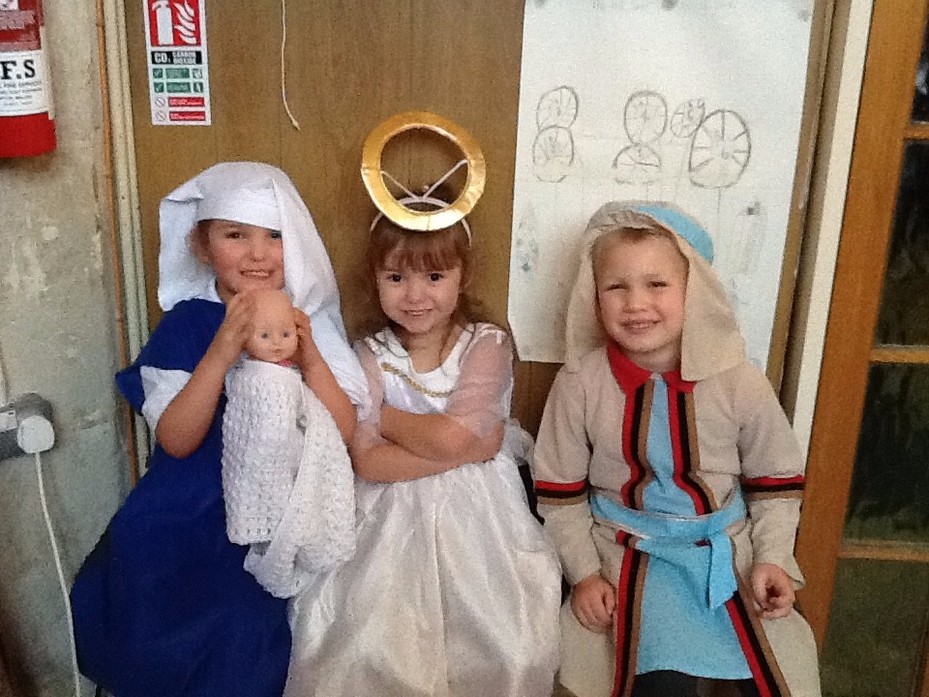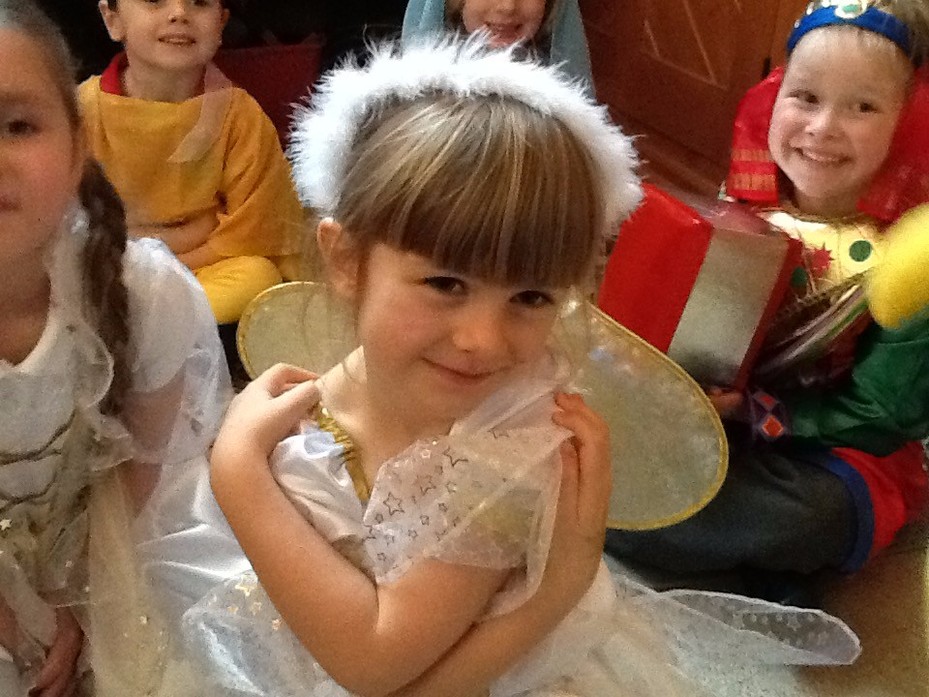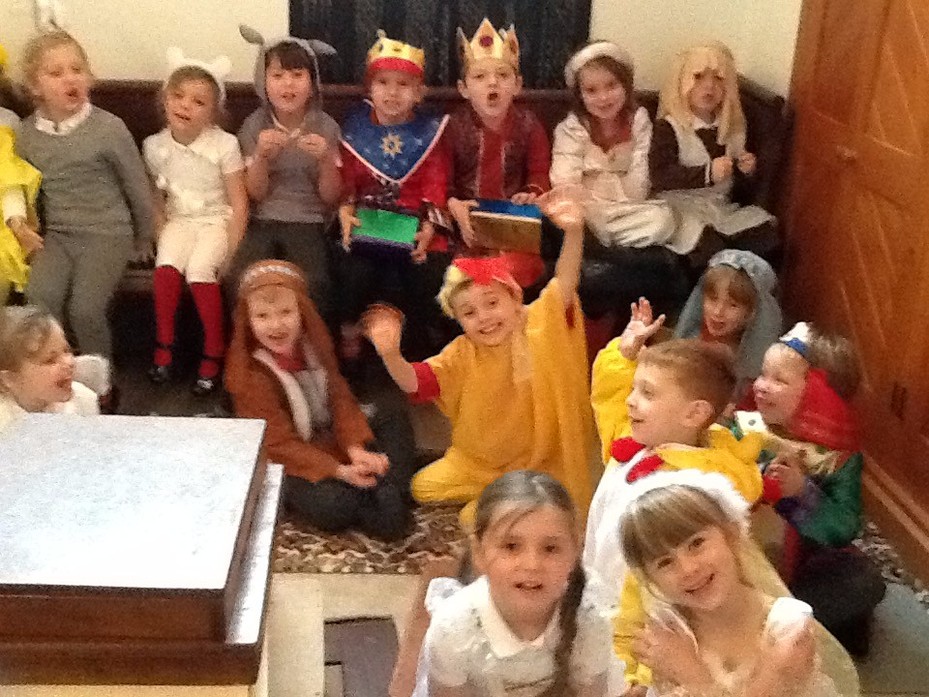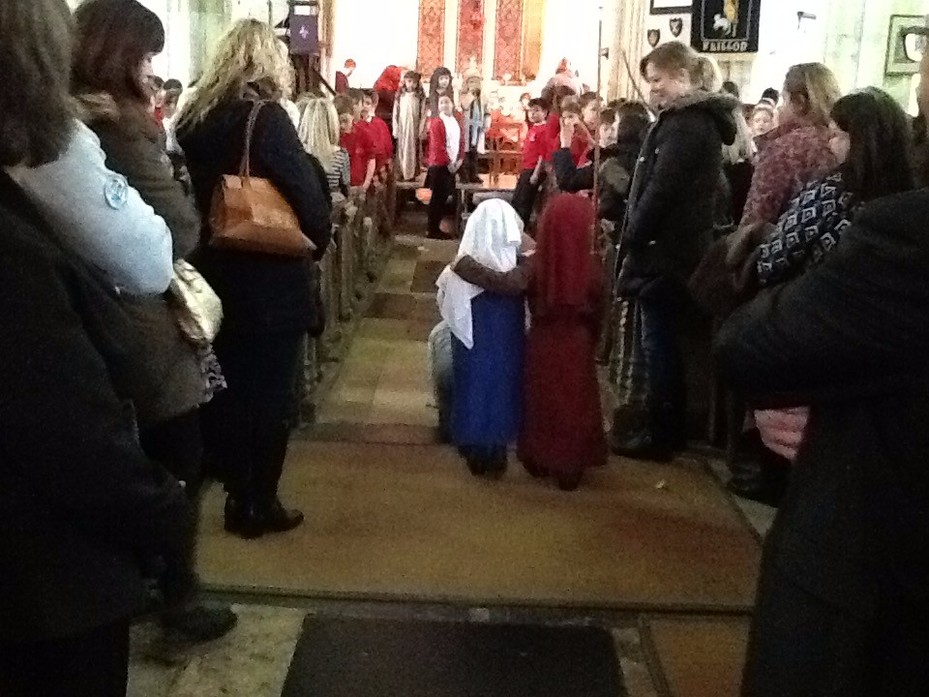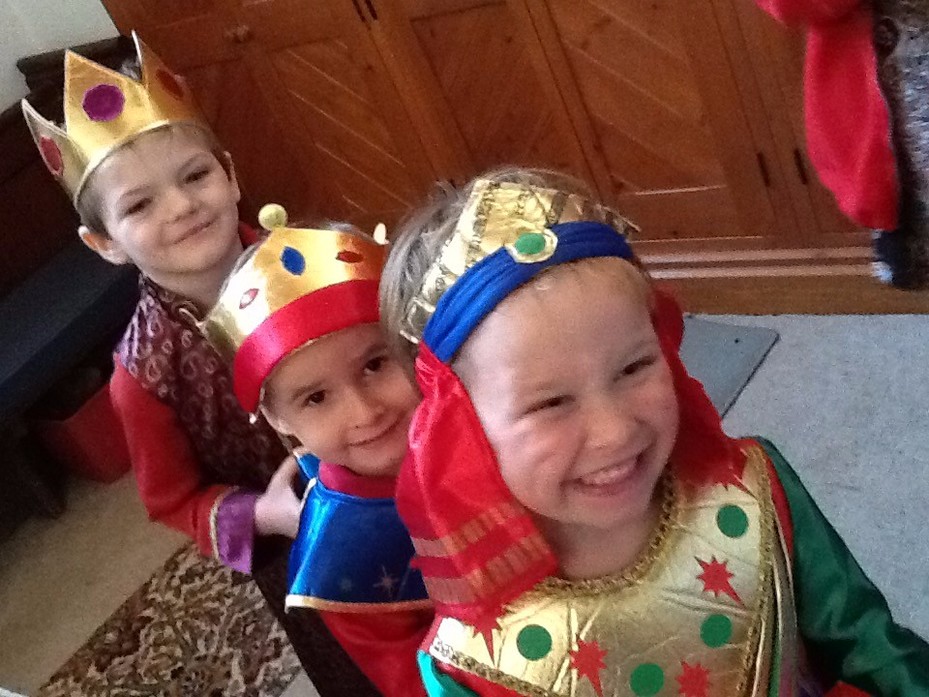 Look who came to see us!

We were delighted to have an extra special visitor today - Father Christmas and his wonderful Elves!
Every child had the opportunity to see Father Christmas.
They all received a wonderful gift and a very special gold chocolate coin!
Father Christmas even visited our classroom and gave us even more goodies!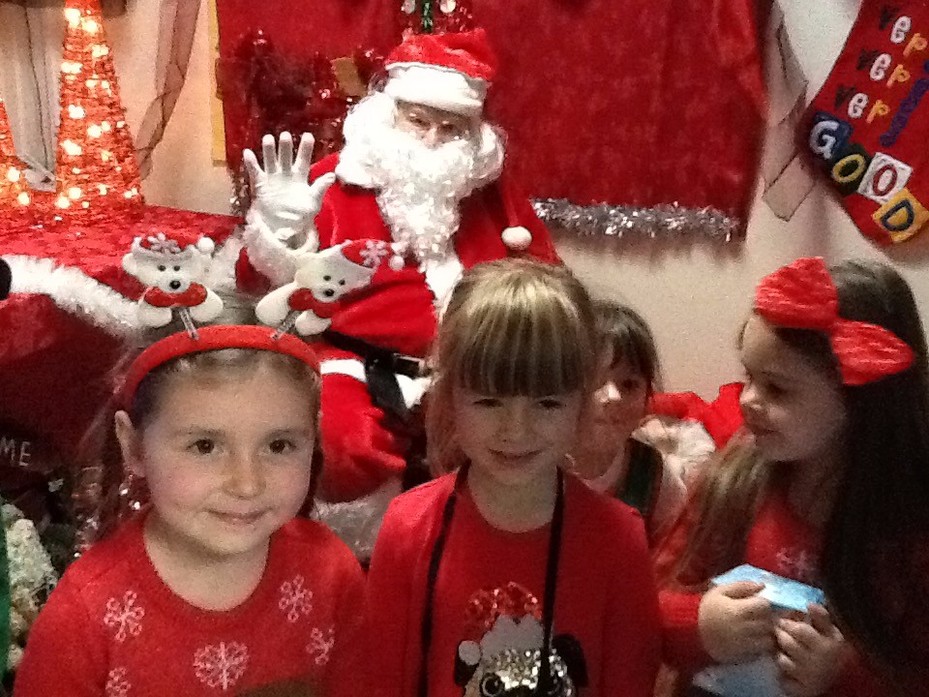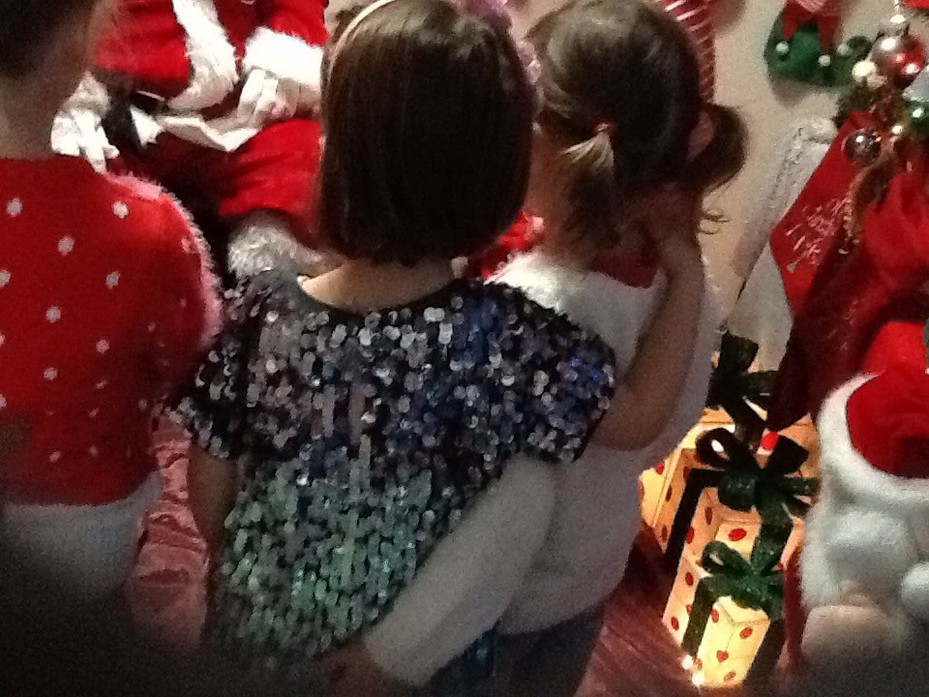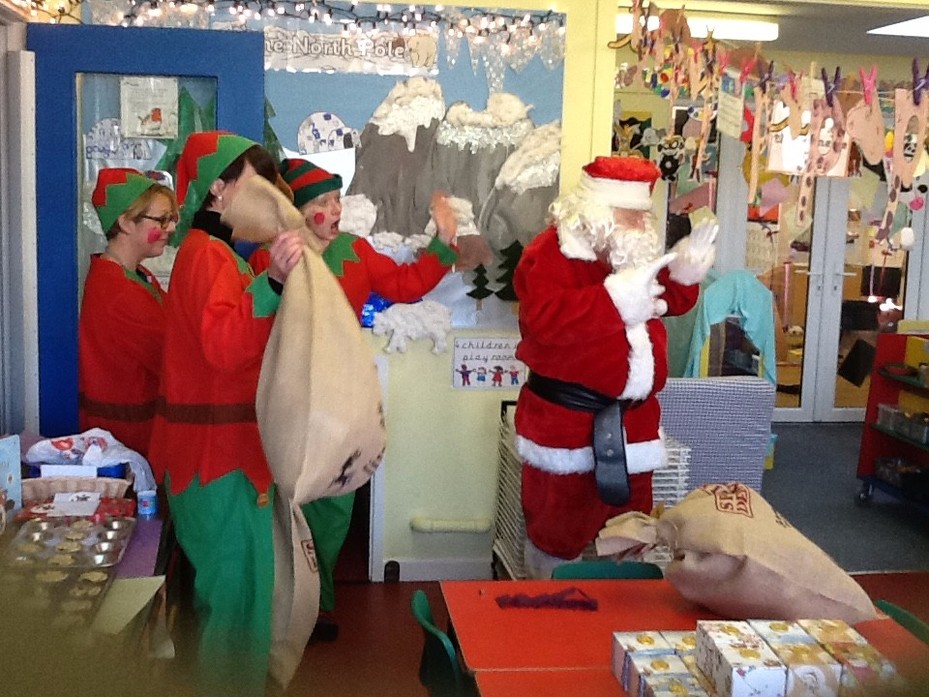 The Amazing MAGIC DAVE!
We had such a fabulous time with Magic Dave this morning. He was SO funny and provided a memorable festive treat for all the children in Ducklings, Robins and Ladybirds.
It was adorable listening to the children giggling!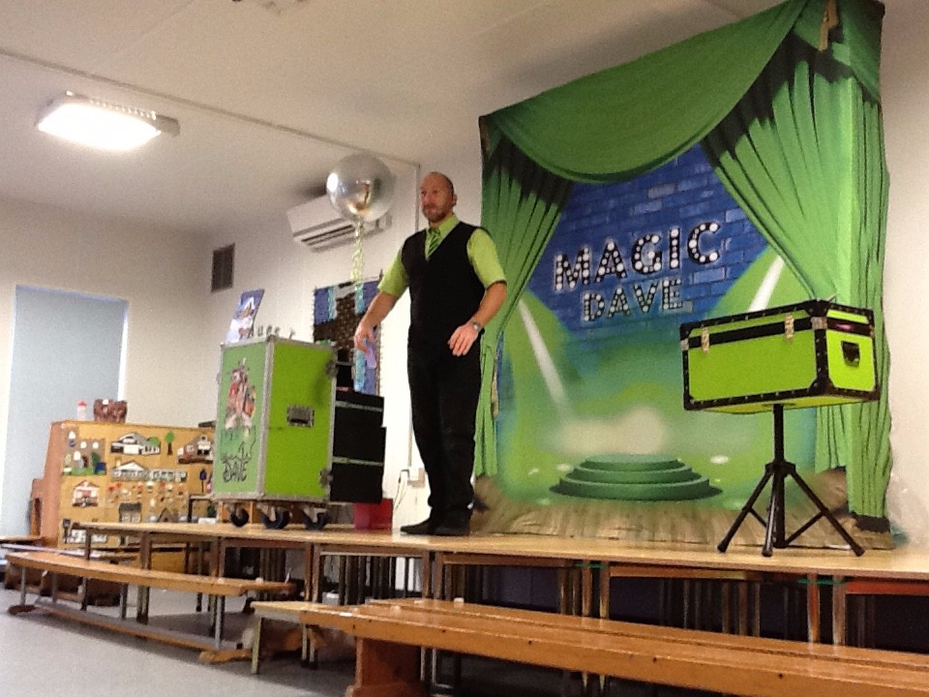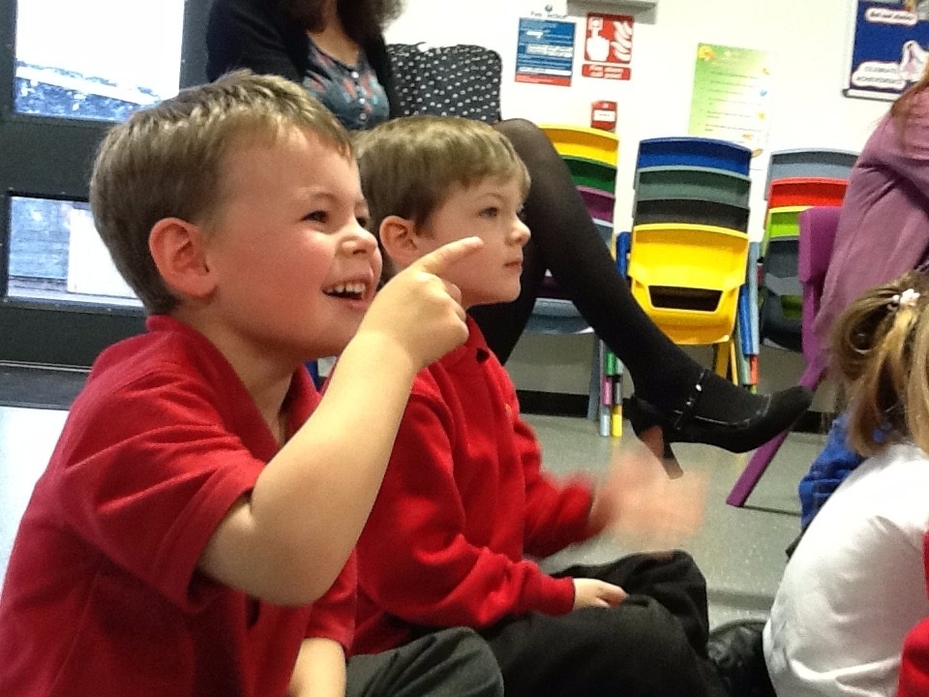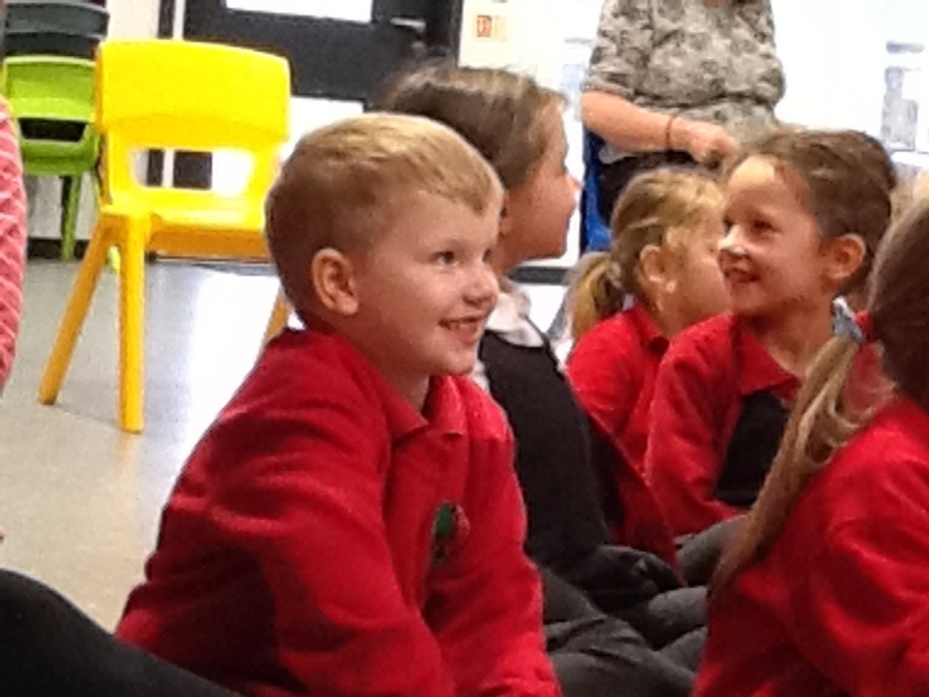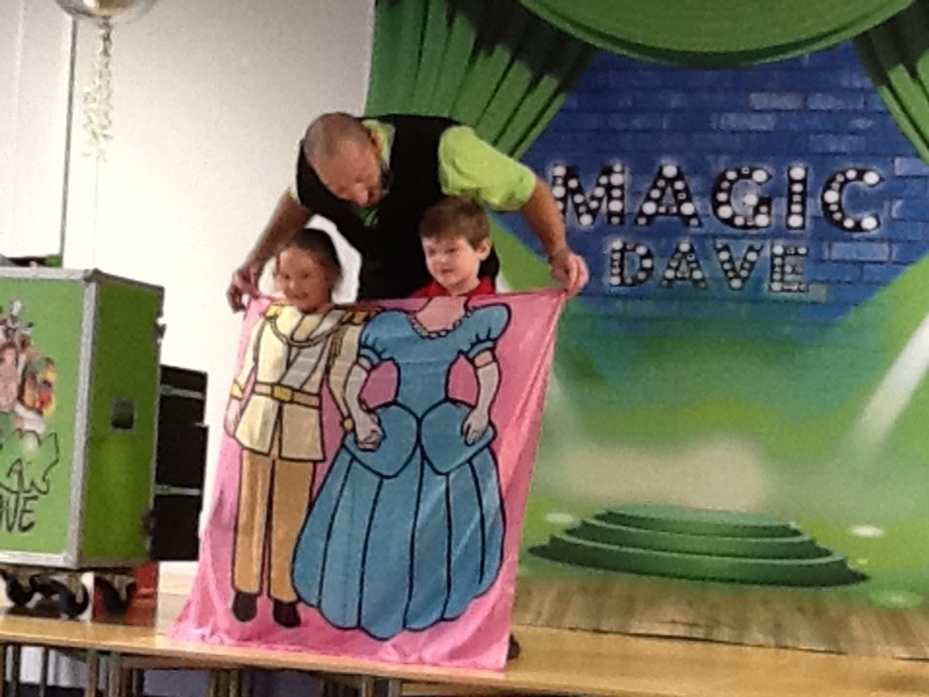 Delicious Mince-Pies
We really enjoyed making mince-pies at school today. We independently rolled out our own pastry, selected our cutters and spooned out an appropriate quantity of yummy filling.
We enjoyed using the oven and timing how long they took to cook.
We enjoyed using our sense of smell to enjoy the aroma of our baking.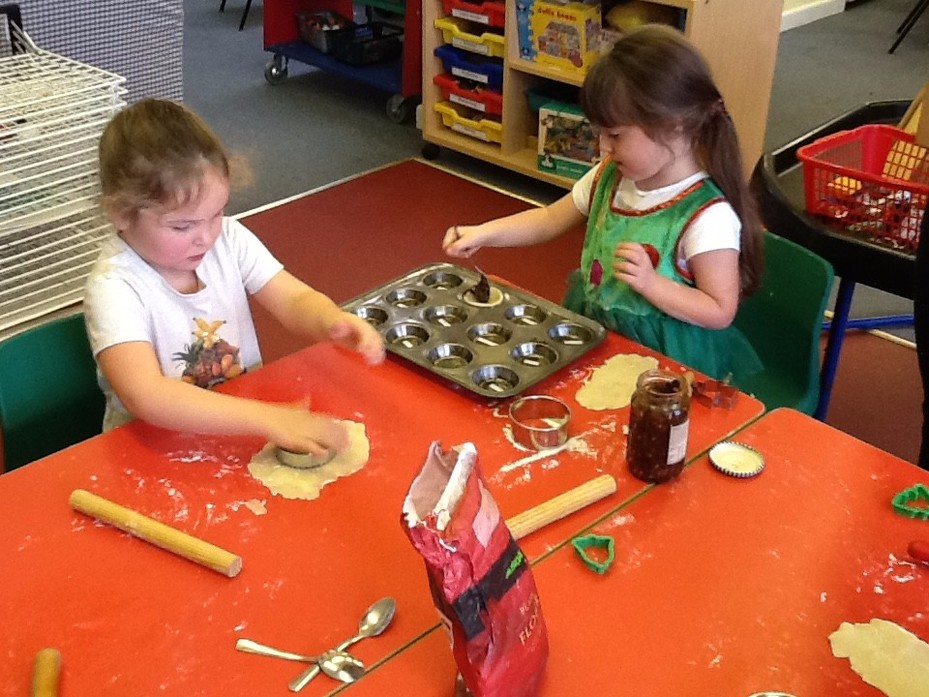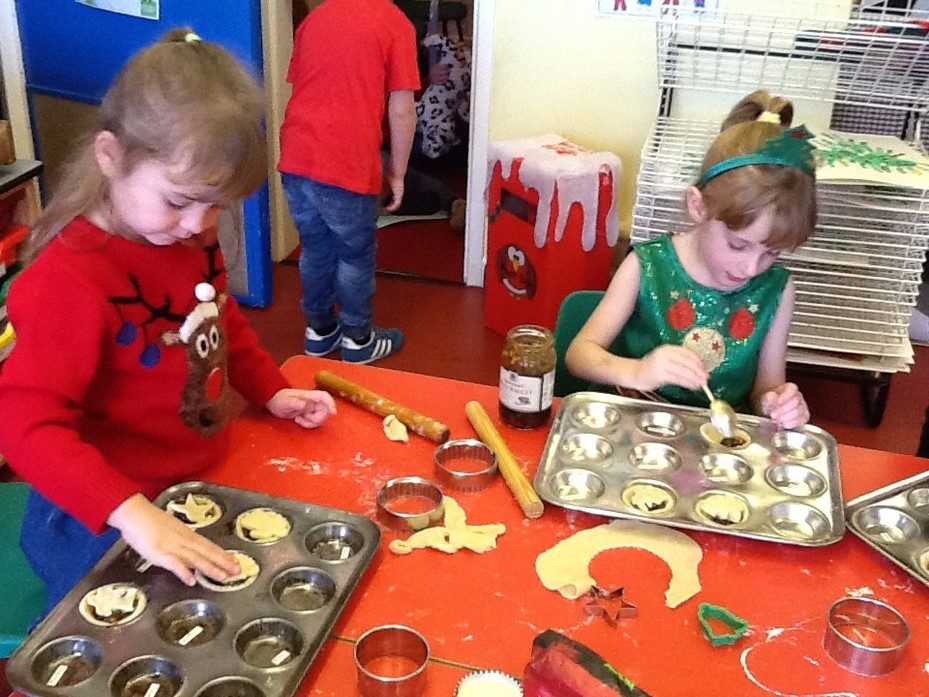 Christmas Tree Decorations
We loved all the Christmas tree decorations the children have made at home.
We've seen some wonderful ECO and Values designs.
The children really enjoyed hanging them on the tree during a very special Collective Worship.
The Christmas tree looks amazing!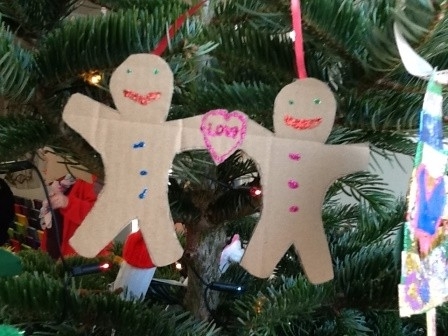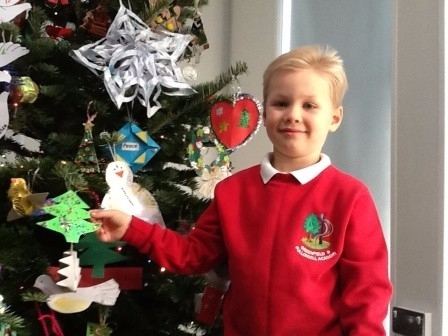 Diwali
The children have been fully engaged and very respectful celebrating the Hindu festival of Diwali.
We have made and created some beautiful artwork through Diwali-related activities.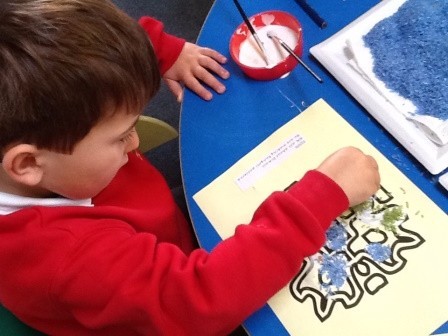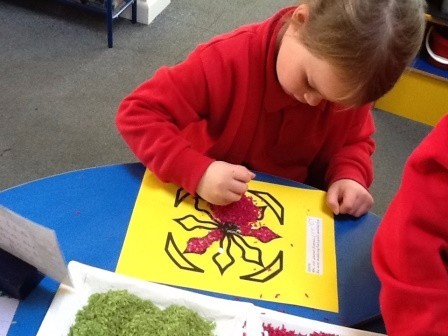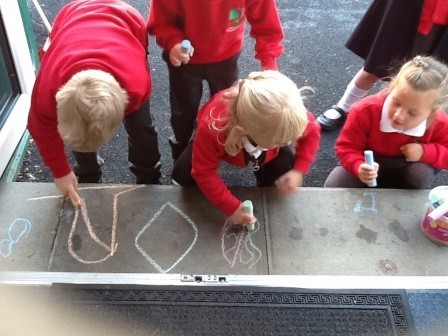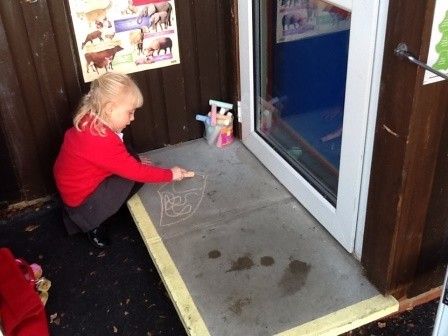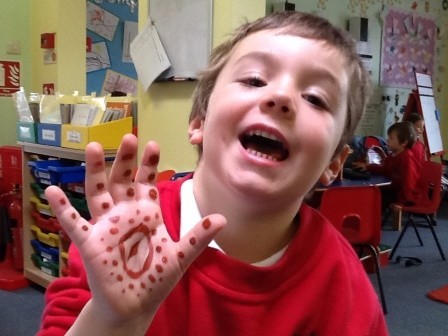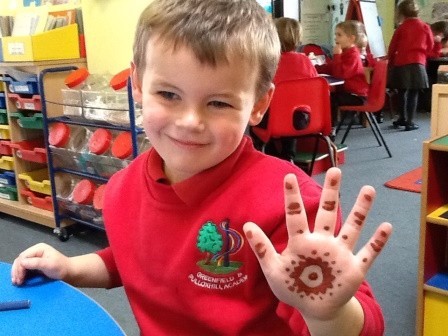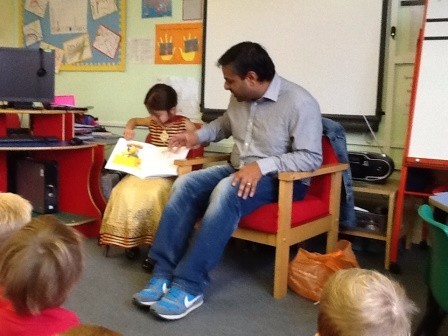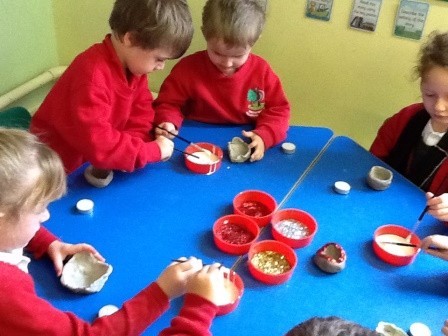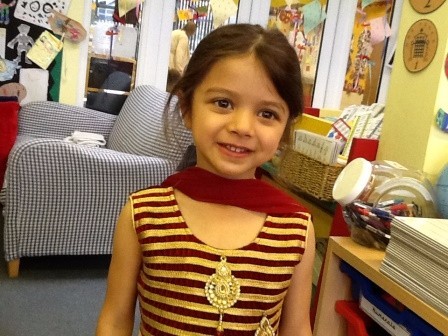 Magic Room!
The children are really enjoying building and designing in our role-play area. All the constructing is brilliant for our tiny finger muscles!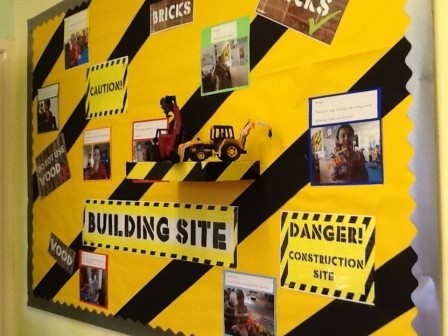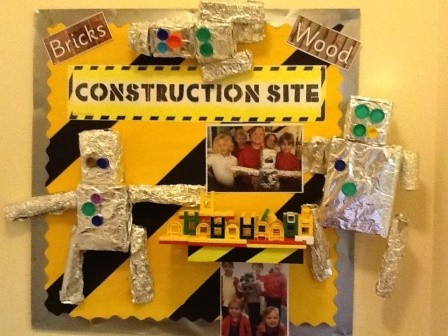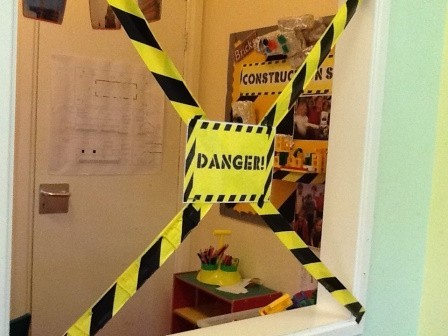 Do you like our cosy new sofa?
The children were delighted to see our new sofa in the cosy corner. As you can see we love getting comfy with our friends to share a good book!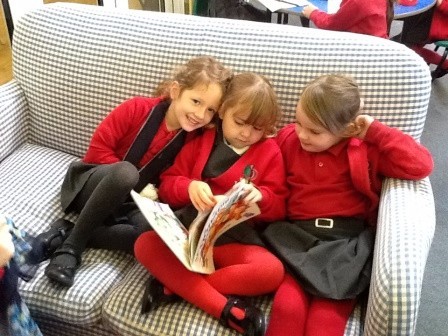 Autumn
The children are really enjoying investigating and exploring the wonder of Autumn.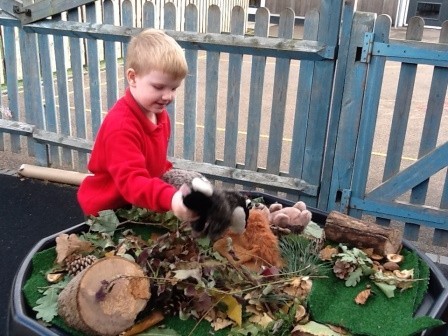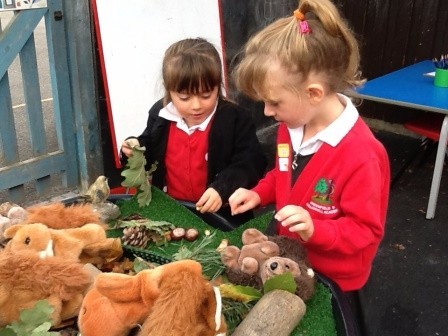 Funnybones
The children have LOVED listening to and reading the stories Funnybones by Janet and Allan Ahlberg.
We have been learning the names of some of our bones, we've looked at real X-Rays, we used a program on the computer called 2 paint a picture to draw a skeleton, we have also made X-Rays using cotton buds and art straws. We have also painted amazing Funnybones characters!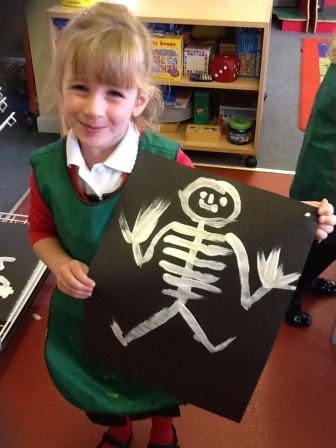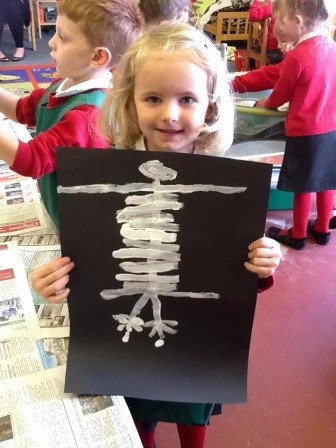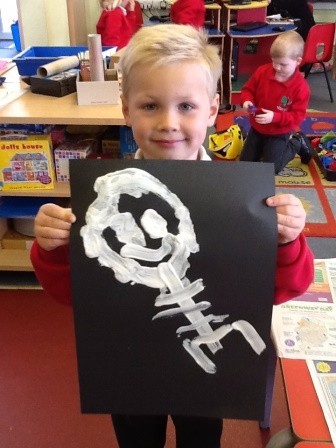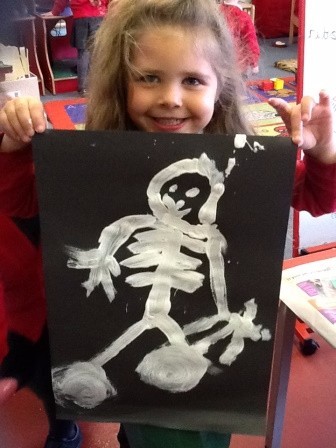 Cream Cracker Faces
The children have been learning the sounds - c, k and ck.
They made delicious and very healthy cream cracker faces to reinforce the sounds.
The children designed the face on the cracker by making healthy and independent food choices.