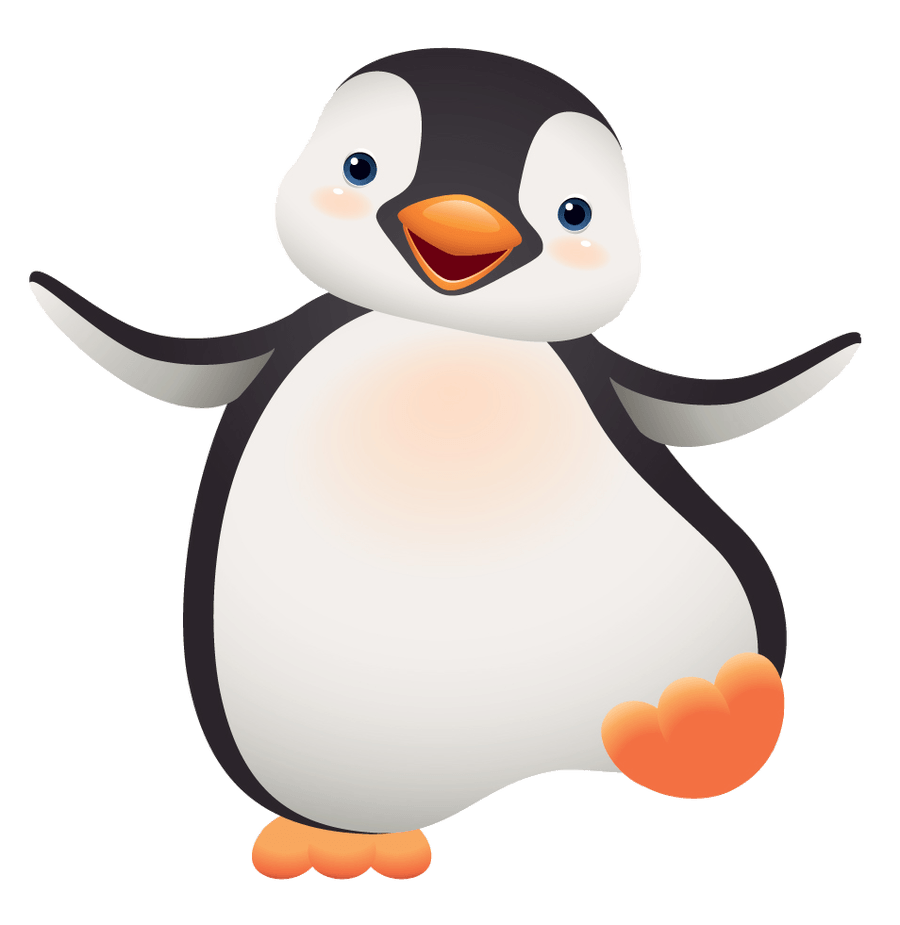 penguins Latest News
Spring Term Second Half
The Penguins really enjoyed this half-term's topic during which we investigated many different aspects of materials. We particularly enjoyed our 'Magic Porridge Pot' and 'Three Little Pigs' weeks and absolutely loved playing in our 'Three Little Pigs' role-play area outside. Indoors, we loved playing in our 'Healthy Eating' café and learning about how to eat healthily.
We made and labelled materials squares using a wide range of materials, which are now displayed in our classroom. We all enjoyed working together to make concrete, mixing sand, pebbles and cement. We were delighted to see the results of our hard work.
The Penguins made fantastic Mother's Day and Easter gifts and cards, which were well received.
Our contribution to our Easter service was simply wonderful – well done to all of the Penguins!
The Penguins have continued to cook their way through the alphabet, making delicious chocolate krispie cakes, magic porridge and pancakes to celebrate Pancake Day.
We have continued to learn some French, practising the weather phrases we had previously learnt. We are looking forward to learning some Japanese next half-term.
Watch this space for more information on what we have been doing in Penguin Class ...
Spring Term First Half
Penguin Class really enjoyed our weather and eco topics. For our weather topic, we learnt about snow, rain, wind, fog, rainbows and the seasons, enjoying many stories, songs and craft activities, producing some wonderful pieces of work. For our eco topic, we discussed what we can do to make our world a better place. The children had many super ideas and we have been trying our very best to be eco-friendly in Penguin Class.
Finding out about Chinese New Year was a real highlight! We enjoyed dancing in our fantastic lion costume and sharing a delicious Chinese New Year feast to which we invited Puffin Class. We made super dancing lions and dragons using paper cups, paints, ribbons and pom poms. We carefully tissue-papered Chinese New Year lanterns, which look amazing. We painted numbers in Mandarin on red money envelopes and also painted each of the Chinese New Year animals between us. We decorated lions, dragons and Chinese New Year animals in computing and worked together to make paper chains. We hope you like our Chinese New Year display as much as we do!
We have enjoyed learning colours in French and have learnt the French song 'Rouge, Orange …', which we sing amazingly! We will continue to practise our French after half-term.
We are continuing to cook our way through the alphabet and have now made icicle biscuits and noodles.
We had great fun in PE with Premier Sport and in dancing with Premier Performing Arts.
Autumn Term Second Half
This half-term the Penguins have had great fun learning about 'Fabulous Festivals' and 'Terrific Toys'! They enjoyed finding out about Bonfire Night, Poppy Day, Diwali, Eid al Fitr, Chanukah, Birthdays, oh and Christmas of course!
Our work on the Gingerbread Man was super and we now know where lots of towns and cities are in this country and further afield - the Gingerbread Man travelled far and wide!
We have continued to cook 'through the alphabet' making (shape) jam tarts and yummy honey cakes. We hope you are given the occasional taste of the food we bring home with us!
We have produced 'We're Going on a Bear Hunt', 'Diwali', 'Gingerbread Man' and 'My Favourite Soft Toy' displays, which all look fantastic!
The Penguins helped to raise money for school funds by making wonderful Christmas decorations, which were sold at our Christmas fair.
The Penguins' Christmas celebrations were fantastic! They worked with the Swifts and Skylarks to produce some wonderful performances of our Christmas musical 'It's a Party'. Every performance was magical! The Penguins formed a lovely nativity tableau for our school nativity service at St. James' Church. Our Christmas lunch and party in the hall were real highlights.
We have continued to love participating in the PE lessons hosted by Premier Sport and to enjoy learning some French.
Autumn Term First Half
We welcomed eight new Penguins in September. There are now eleven lovely Penguins! We have all really enjoyed getting to know the new Penguins and it has been wonderful to see how well they have settled in. This half-term we have been busy exploring our topics 'Amazing Autumn' and 'Magical Me'.
We have spent as much time as possible outside and we are so very lucky that we have such a great outdoor environment in which to play and investigate. The Penguins have worked hard in our garden and have enjoyed planting bulbs ready for the spring, using our wonderful Percy the Park Keeper hut as a base. Indoors the Penguins have enjoyed playing in our doctors' surgery and exploring our fantastic indoor classroom.
The Penguins had great fun picking blackberries from our school field, which we used to make apple and blackberry crumble, which was delicious! We are cooking 'through the alphabet' and have also made cracker faces, golden granola and 'hedgehog' biscuits. We hope you are enjoying the food we bring home with us!
The Penguins particularly enjoyed mixing and then finding autumn colours. They collected conkers, acorns and autumn-coloured leaves and really liked making and then flying spinners, which replicated the tree 'spinners' they found outside.
You might have noticed the hedgehogs, which the Penguins made in many ways, using a variety of materials and demonstrating many different skills - they look wonderful! We have also produced two 'Penguin Class' displays, an 'Owl Babies' display and our 'SATPIN' letter displays are dotted around the classroom - they look amazing! We also hope you like our paint 'hand print' colour mixing and paint 'mark-making' displays.
We have loved participating in the PE lessons hosted by Premier Sport. We have also really enjoyed learning some French, which we practise most days in school.