Herons Latest News
Summer 2018
This term we are learning about inspiring people who have influenced our lives through their contributions.
In English we are currently learning about Greek Myths and finding out about the characters in the stories.
Royal Wedding Celebrations
We thoroughly enjoyed wearing red, white and blue and eating our picnic lunch outdoors in the glorious sunshine.
Spring 2018
Easter Service and Dance.
The Herons were very proud to lead the Easter Service and showed great maturity and confidence while telling the Easter story through words and dance.
Kwik Cricket Lessons.
We are having Kwik Cricket lessons as part of 'The Chance to Shine' cricket programme. Over the last few weeks we have been learning to bowl, bat and field. We are also developing our hand - eye co-ordination by throwing and catching in various ways. Our class teachers are also improving their skills! Many thanks to Howard Moxon for coming into our school.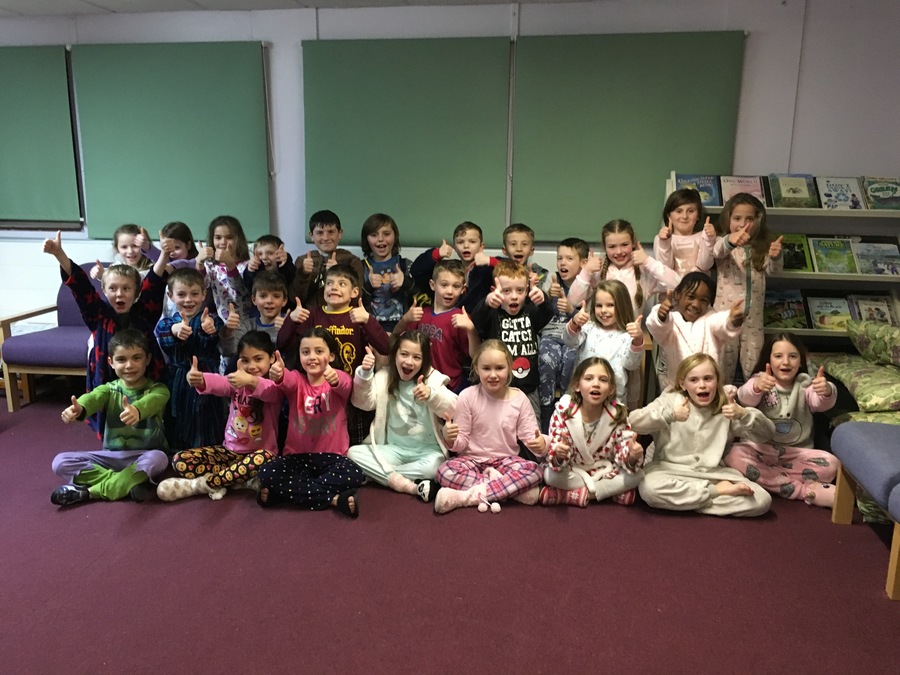 Stibbington 2018
We all had an amazing time and took part in lots of fabulous activities!
Here are some of the things we did:
went on a pirate treasure hunt around a lake. We read a map and followed clues using 4 figure grid references and compass points, not as easy as it sounds!

had a camp fire, toasted yummy marshmallows and sang songs

lots of walking around Stibbington and saw a Nene Valley railway station (and Thomas the Tank Engine) and the river

more map reading, (we are very good at it now!) conducted traffic surveys and measured the sound of the A1 in decibels from different points

decided using our findings whether Stibbington needed a new housing estate (yes - not sure if the locals would've agreed with us!)

created Andrew Goldsworthy natural art pictures and clay tree face sculptures

dissected Barn Owl pellets

ate lots of yummy food and cakes

played out at dusk with our friends

climbed trees

made up stories and plays in the story circle

read stories in our pajamas

had hot chocolate at bedtime

lots of Eco activities and made an Eco pledge

saw hundreds of snowdrops

made leaf photograms

wore red and blue pom pom hats!
World Book Day
We thoroughly enjoyed World Book Day. Our costumes were fabulous!
Trumpet Lessons
Listen to how good we have become! This piece is called 'The Funk'.
Design Technology
We have been learning about stable structures in DT. We worked co-operatively together to design and make 3D shapes using pipe cleaners and paper then we tested them to see if they could support paper and a glue stick.
Location, Location, Location
During the spring term we will be using atlases, globes, Ordnance Survey and online maps to locate and compare countries and UK counties, cities, towns and villages.We will also learn to read maps and understand grid references and symbols.
Autumn 2017
Stone Age Day
We really enjoyed our Stone Age Day! We found out lots of fascinating facts and had great fun. We were allowed to hold and closely look at lots of artefacts. We had an amazing day! Thank you for providing the costumes, they were fabulous!
Gardening
As part of our science topic 'Rocks and Soils'and Eco Schools we tidied up our new garden areas and planted daffodil bulbs. We also collected fallen leaves to create a compost heap and a wormery. We should have some fertile compost to add to the garden next year and beautiful spring flowers. We all worked very hard and thoroughly enjoyed being outside in the autumn sun.
World Values Day
For World Values Day we participated in a range of team game PE activities. We thought about the values we were demonstrating as we took part.
We showed the following values: perseverance, co-operation, patience, unity, friendship, love, courage. tolerance, joy and respect.
Harvest Festival
Herons took part in the whole school Harvest Festival. We had been working on our 'Harvest Alphabet' by thinking about food that begins with each letter of the alphabet. Some were harder than others! We performed very well and enjoyed singing our hymns and listening to the other classes.
New school Year and New Herons!
We are enjoying settling into our new classroom.
We know our topic this term is 'The Stone Age to the Iron Age' and we have considered what we might be finding out.
In Science we will be geologists as we are studying the 'Rocks and Soils' unit.
We are very excited as we have had two trumpet lessons! We learnt the difference between a rhythm and a beat. We have blown through the mouthpiece and attached it to the trumpet. We can make an amazing sound! We are allowed to bring them home to show our families!
Summer 2017
This term we will be learning about the Romans! We will be considering who they were, where they came from and the impact they had on the United Kingdom. We will also be developing our location and mapping skills: looking at the counties and cities within England.
Decorating Our Potatoes for the Flitton Potato Race.
We have decorated our potatoes and they look amazing! We planned our designs and then painted our potatoes. When they had dried we used lots of collage materials to make them come alive.
The Easter Service and Dance.
The Herons led the Easter Service and worked very hard to perfect our Easter dance. We enjoyed the responsibility and expressing ourselves very much!
Stibbington
We had an absolutely amazing time at Stibbington! We had an action packed, fun filled three days away. We were kept extremely busy with the following activities:
Went on a pirate treasure hunt around a lake using co-ordinates and compass point directions, this was quite tricky!

Measured trees by using our maths skills which was great fun!

Dissected Tawny owl pellets and identified what we found. This was an absorbing and fascinating activity!

Explored a forest. We looked at the plants, hunted for minibeasts, built a shelter for a hedgehog and learnt all about badgers while exploring their sett.

Made a leaf photogram.

Looked for tree souls and made a clay green man.
We were also responsible for setting up and clearing away in the 'Crunchy Carrot Café'. The food was delicious and plentiful! We kept our bedrooms tidy. We watched the movie 'Bugs Life' in our pyjamas which we loved! We had homework to do during the second evening and when we had finished we filled out our souvenir shopping list. We had hot chocolate and a snack every night. With a little prompting we remembered to brush our teeth before going to bed!
We all slept well to the amazement of our teachers! Some of us had to be woken up so we wouldn't miss breakfast!
We all had a brilliant time!
World Book Day
We celebrated World Book Day by dressing up as our favourite character. Our costumes were super! We enjoyed sharing stories in the hall with the rest of the school.
World Book Day
Clarineos
We have been taught by Mrs Jaggers for our lessons recently. We are learning more notes and can play several pieces of music. Mrs Rawson is now back after her illness and we look forward to showing her our wonderful progress!
Clarineo
Rainforest Dance
We have been developing our dance skills with Miss Nash from Premier Sport. We choreographed our own routines to depict animals found in the rainforest.
Our new topic is 'Rainforests'. We are looking forward to finding out lots of interesting and informative geographical facts.
Pneumatic Systems.
We had an exciting time exploring pneumatic systems using a variety of equipment! We were able to make things move and open using air! We worked incredibly well within our groups demonstrating excellent teamwork.
Pneumatics!
The Egyptian Nativity.
Wow! We were amazing in our Key Stage 2 production.
Egyptian Nativity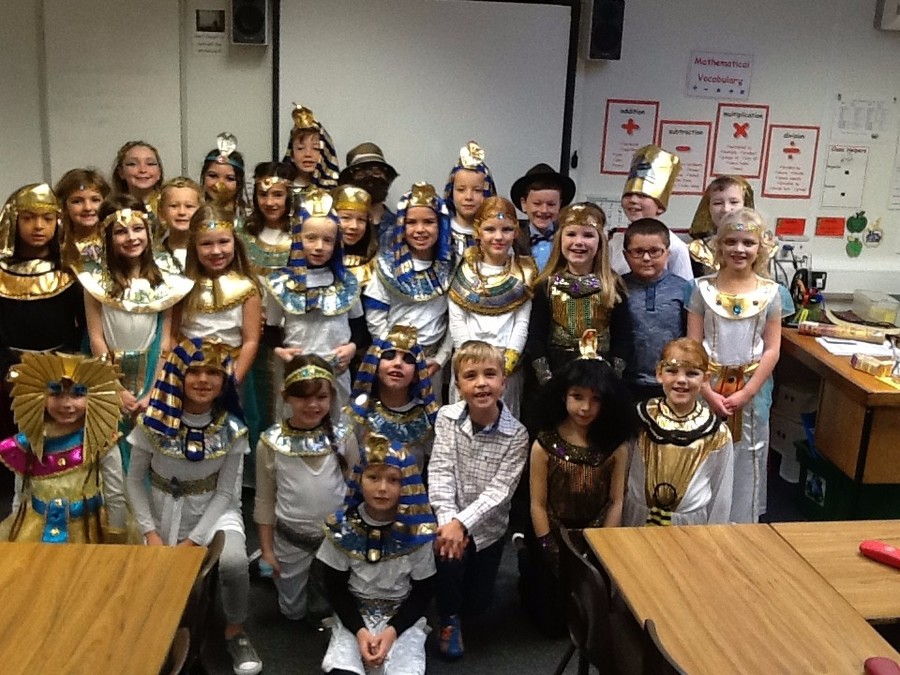 Ancient Egyptian Day
We thoroughly enjoyed our Ancient Egyptian day! We found out lots of fascinating facts and answered questions in a quiz. We played an Ancient Egyptian board game called 'The Hounds and the Jackals' and we loved watching a body being turned into a mummy!. Thank you so much to all of our parents for providing such super costumes.
Love
Our value for October is 'Love'. We decided that love is the most important to enable us to live our values. We thought about all of the places we love, all of the things we love and most importantly all of the people we love. We thought long and hard about ourselves to decide who loves us and why. We have made paper and clay hearts for the values display in the main school entrance. Remember to have a look when you come to parents evening.
We love our friends!
Science
We have conducted an experiment to sort rocks from hardest to softest. Our test had to be a fair one and we considered how we could do this. We used our findings to draw our conclusion.
Clarineos
Our second clarineo lesson was great fun! We all managed to put our instrument together and play the notes G and E. We learnt that a crotchet is 1 beat and a minim is 2.
Clarineo
We are enjoying settling into our new classroom.
We know our topic this term is Egypt and we have considered what we might be finding out.
In Science we will be geologists as we are studying the 'Rocks and Soils' unit.
We are very excited as we have had our first clarineo lesson! We learnt the names of the parts and how we put them together. We also learnt some musical notation. Next week we will try to blow them to create a sound and then we are allowed to bring them home to show our families!