Dragonflies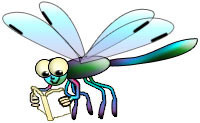 Dragonflies class is a mixed year 3 / 4 class. They are taught by Ms Redwood-Worthy, Mrs Howell (Science, comprehension and dictation), Mrs Ashby (ICT), Mr Gregg (PE), Mr Nichols (Music) and assisted by Mrs Mafoh.
As the Dragonflies are the oldest class, they take on various responsibilities around the school. These include setting up our assemblies and taking charge of the music; looking after the school library; as table leaders, helping the younger children at lunchtime; and taking leading roles in the Student Council and Eco-Committee.
We work together as a class to ensure we work to the best of our ability by nurturing, inspiring and flourishing together. This includes having a growth mindset, whilst upholding the school values.
Children from the Dragonflies class are responsible for the Harvest, Christmas and Easter performances. Additionally during the May Day celebrations two year 4 children will be crowned May King and Queen. In the summer term they will stage their leavers assembly.
In the summer, they venture to Flitwick Leisure centre for swimming lessons. They are working toward knowing and spelling all the year 3/4 required words, they will receive news words once they have mastered the previous spellings. They work hard on learning their times tables, thought the multiplication challenge each week. Which is self motivating and challenging to each child.
The class enjoy going on school trips. There are many sporting festivals on top of this, and the children will be given many opportunities to improve their life skills, team work and participate new experience.
We have strong links with Arnold Academy, and work closely with them to ensure that the transition is as smooth as possible, and that the children are relaxed and confident about moving on. This includes a Year 4 Values day on Thursday 28th September.
In the Dragonflies, our aim is to work hard and make lots of progress, whilst having fun and living to the school values.
Click here for Spring timetable
Click here for learning log project Table