Dragonflies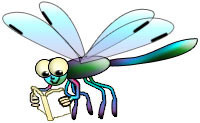 Dragonflies class is a mixed year 3 / 4 class. They are taught by Miss Gadsden and assisted by Mrs Mafoh.
As the Dragonflies are the oldest class, they take on various responsibilities around the school. These include setting up our assemblies and taking charge of the music; looking after the school library; as table leaders, helping the younger children at lunchtime; and taking leading roles in the Student Council and Eco-Committee.
Children from the Dragonflies class are responsible for putting on the Christmas Play, as well as leading the Easter and Harvest celebrations. In summer they stage the leavers assembly, and each year two of our children are voted May King and Queen at the village Fayre.
The Dragonflies are involved in lots of after school clubs, which include Sports, Choir and Art. In the summer, they venture to Flitwick Leisure centre for swimming lessons. They have new spellings to learn every week. They work hard on learning their times tables, and look forward to beating their best score in the weekly test.
The class enjoy going on school trips. There are many sporting festivals on top of this, and the Year fours have a six day stay in Compiegne, France, where they get to practice the French language skills that they've learnt in class. During their visit they find out about life in France by visiting a market and spending the day in a school. They go to Paris, climb the Eiffel Tower and have an exciting day at Parc Asterix.
We have strong links with Arnold Academy, and work closely with them to ensure that the transition is as smooth as possible, and that the children are relaxed and confident about moving on.
In the Dragonflies, our aim is to work hard and make lots of progress, whilst having fun and living to the school values.
Click here for our latest news