Dragonflies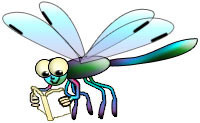 Dragonflies class is a mixed year 3 / 4 class. They are taught by Ms Redwood-Worthy, Mrs Howell (Science, comprehension and dictation), Mrs Ashby (ICT), Mr Gregg (PE), Mr Nichols (Music) and assisted by Mrs Mafoh.
As the Dragonflies are the oldest class, they take on various responsibilities around the school. These include setting up our assemblies and taking charge of the music; looking after the school library; as table leaders, helping the younger children at lunchtime; and taking leading roles in the Student Council and Eco-Committee.
We work together as a class to ensure we work to the best of our ability by nurturing, inspiring and flourishing together. This includes having a growth mindset, whilst upholding the school values.
Children from the Dragonflies class are responsible for the Harvest, Christmas and Easter performances. Additionally during the May Day celebrations two year 4 children will be crowned May King and Queen. In the summer term they will stage their leavers assembly.
In the summer, they venture to Flitwick Leisure centre for swimming lessons. They are working toward knowing and spelling all the year 3/4 required words, they will receive news words once they have mastered the previous spellings. They work hard on learning their times tables, thought the multiplication challenge each week. Which is self motivating and challenging to each child.
The class enjoy going on school trips. There are many sporting festivals on top of this, and the children will be given many opportunities to improve their life skills, team work and participate new experience.
We have strong links with Arnold Academy, and work closely with them to ensure that the transition is as smooth as possible, and that the children are relaxed and confident about moving on. This includes a Year 4 Values day on Thursday 28th September.
In the Dragonflies, our aim is to work hard and make lots of progress, whilst having fun and living to the school values.
Latest news!
Eagles and Dragonflies get together
Whilst some of the year 4s were on a trip to the Isle of Wight, those who remained spent the week together at Greenfield School. They experienced a wide variety of fun activities including a maths challenge to rid the Eagles' Class of two resident Spookies! There were lots of eco activities including bird cake making, bug hunts, weeding, planting and making two wonderful bug hotels - one for each school. Mr Staff constructed the hotels for us using wooden pallets and we all brought different materials into school with which to fill them! It was great fun and we hope that the insects will love living in the new cosy hotels! We spent an afternoon exploring and orienteering around Centenary wood. We were in groups of four with an adult and had to use a map of the woods to find 8 hidden checkpoints. It was easy to get lost as there were so many different footpaths, but our map reading skills were good and each team worked together well and succeeded.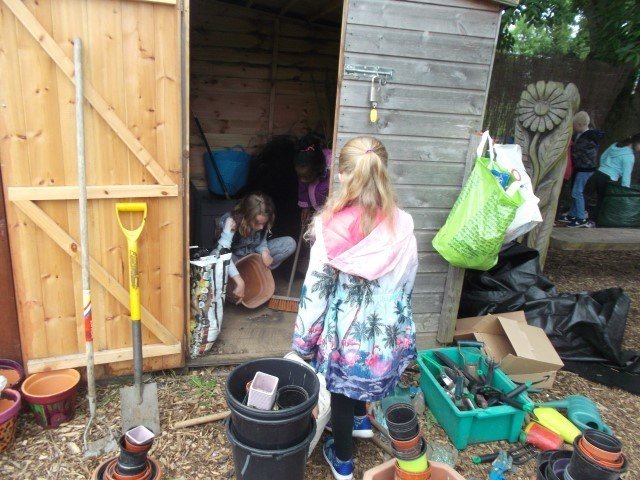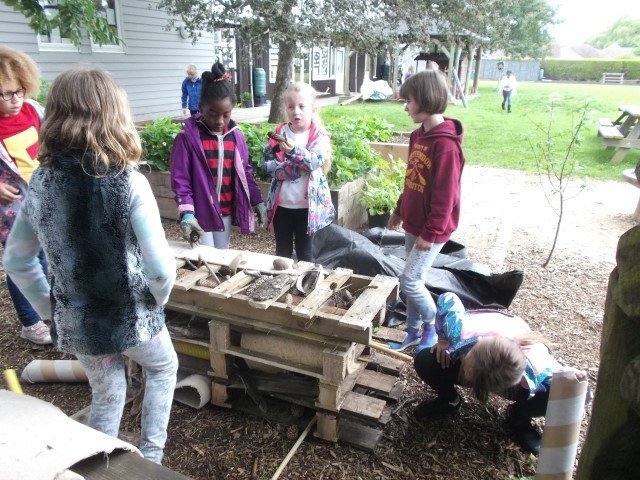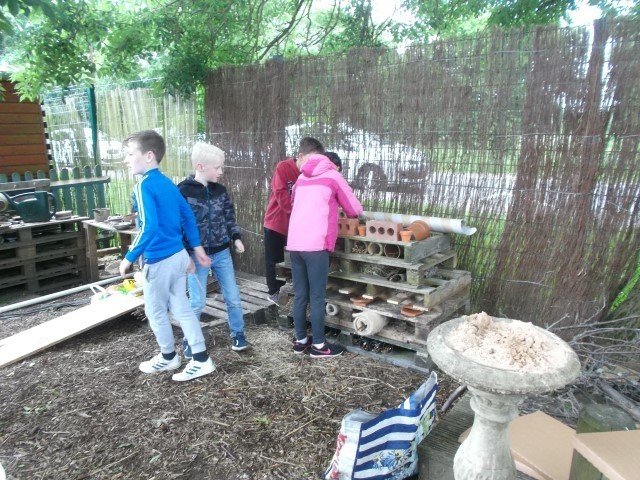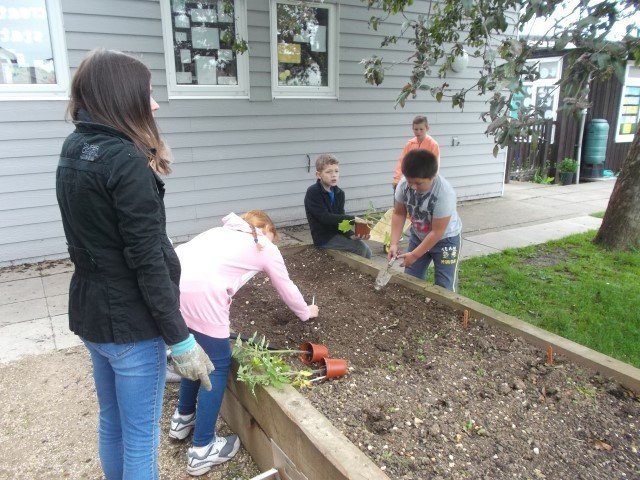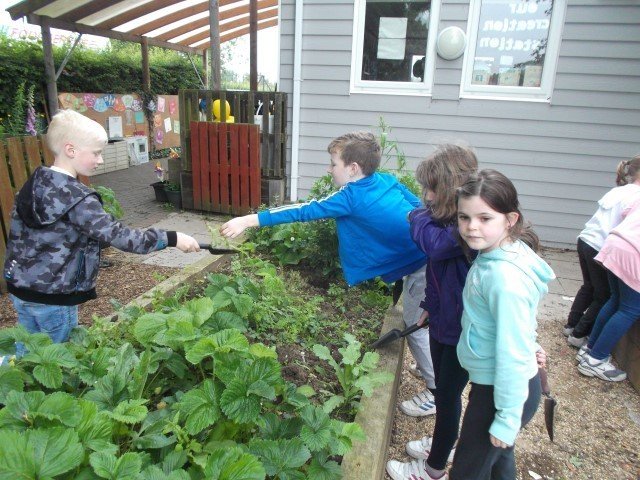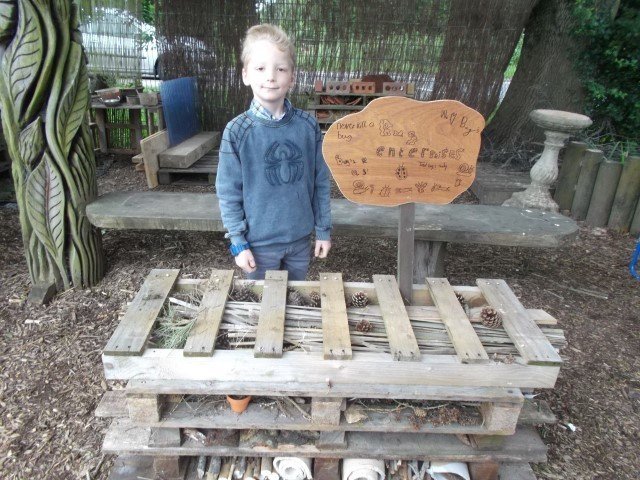 Year 3 Dragonflies have just enjoyed an amazing residential trip to Stibbington. The Year 3 children enjoyed many activities including: river flow, mapping, grid referencing and orienteering.
The children took part in becoming Crunchy Carrots, Power Rangers, Waste Wizards and Garden Rangers, where they all learnt some amazing life skills including reading the weather, recycling and growing your own foods.
We were also extremely lucky when a Red Kite swooped down and fed on worms right in front of us. The children enjoyed roasted marsh mallows on the fire, visiting the sewage plant (which was very smelly downwind!) and dropping apples and dog biscuits into the river.
I would like to thank the parents for supporting the school residential trips and I am looking forward to the next trip.
What adventures will the Year four Dragonflies have on their Germany trip? Well the adventures began with the journey to Germany and we embarked on a journey that included mini-bus, plane, train and bus. The year 4 children loved the experience and faced every challenge with gusto. We started with a walk to the local park and then in to town for a little light shopping and an ice-cream!
The adventures continued with German and mathematic lessons. We ate traditional German meals, except the pizza! We visited the Science museum in Koln and after an exhausting timetable the children enjoyed playing football, German and mathematic lessons they completed the trip in the local swimming pool. However, they loved it so much they asked if we could also change our school day to start at 8.00 am and finish at 1.30 pm, like the German children!
The remaining Dragonflies enjoyed the teachings of Mrs Howell whilst embarking a Mathematics reasoning project of which they shared much success. They shared their enjoyment and successes on our return.
Our next adventure is just around the corner, with the years fours embarking on the next trip to the Isle of Wight in June!
Additional, whilst we encourage the children to continue practising the Year three and four spelling list independently - the focus on spellings for the summer term is the past, present and future terminology, homophones and specific spelling families e.g. 'ould', 'sch', 'gue and the 'i' sound spelt as 'y'.
Please see the additional summer one spelling list below. Dragonflies will have 12 spellings a week which to place into a sentence or find the definition and their test will take place each Friday.
Click here for Summer 1 2018 spellings list
Click here for Spring timetable
Click here for learning log project Table