Welcome to Butterfly Class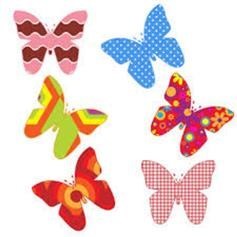 Butterfly Class are taught by Mrs Boyle and assisted by Mrs Herd.
Butterfly class is a Year 2 class, where children learn together and support each other. We aim to make our classroom an inviting place to be, combining formal learning at our tables with independently driven educational activities. In Butterfly class the children build upon the foundations made in Year 1 and continue to develop their independence.
We value the learning that takes place at home as well as here in school and it is important that we work together in partnership to provide the best opportunities for all our children. We love to hear about your child's achievements at home e.g. awards in sporting activities, clubs etc. so that we can share their successes with their class and celebrate their achievements in our weekly celebration assembly.
At school we plan a range of learning opportunities throughout each term and encourage you to take a look at our curriculum map, so that you can talk to your child about their learning and support it further at home.
We teach a broad and balanced curriculum in exciting and different ways. Please see our usual weekly timetable but please be aware that this may change for special events such as World Book Day, special celebrations or to suit the needs of our curriculum e.g creative day.
Butterflies learn and regularly practise a cursive handwriting style to improve the presentation of our work, and to help with our spellings. We use Talking Partners to promote discussion and help and support each other in our learning. Phonics continue to be very important, and we use interactive programmes such as Bug Club to promote confidence in reading and spelling.
Our weekly Learning Logs are an opportunity for children to share and discuss the learning they have done at school with family at home. We encourage the children to complete the work themselves with their own pictures, writing and sometimes photographs. Our Learning Log activity is set on a Friday and needs to be returned to school by the following Wednesday. Please do come and speak to Mrs Boyle if you have any questions regarding the Learning Log activity.
Children read regularly at school in Literacy lessons, Reading & Comprehension lessons, and reading on an individual basis to an adult. Children are encouraged to read at home as regularly as possible. We use the Accelerated Reader programme throughout the school and children take a short quiz after completing each book to check their comprehension of the text. Children have the opportunity to quiz each day once they have read and shared a book at home. Children then choose a new book to take home.
Our usual PE lessons are on a Tuesday and Friday. However please ensure labelled PE kits are in school every day, as we do sometimes swap things round to enable an outside PE lesson to take place despite the British weather!
We thank you for the support you give to your child and our school. Please do speak to Mrs Boyle in person if you have any queries or questions.
Click here to see the Common Exception Words for year 1
Click here to see the Common Exception Words for year 2
Click here to see the Caterpillars and Butterflies Year 1/2 Curriculum Map Year A
Click here to see the Caterpillars and Butterflies Year 1/2 Curriculum Map Year B
Click here to see the reading strategies prompt sheet